Agriculture + Lifestyle
Growing Family Traditions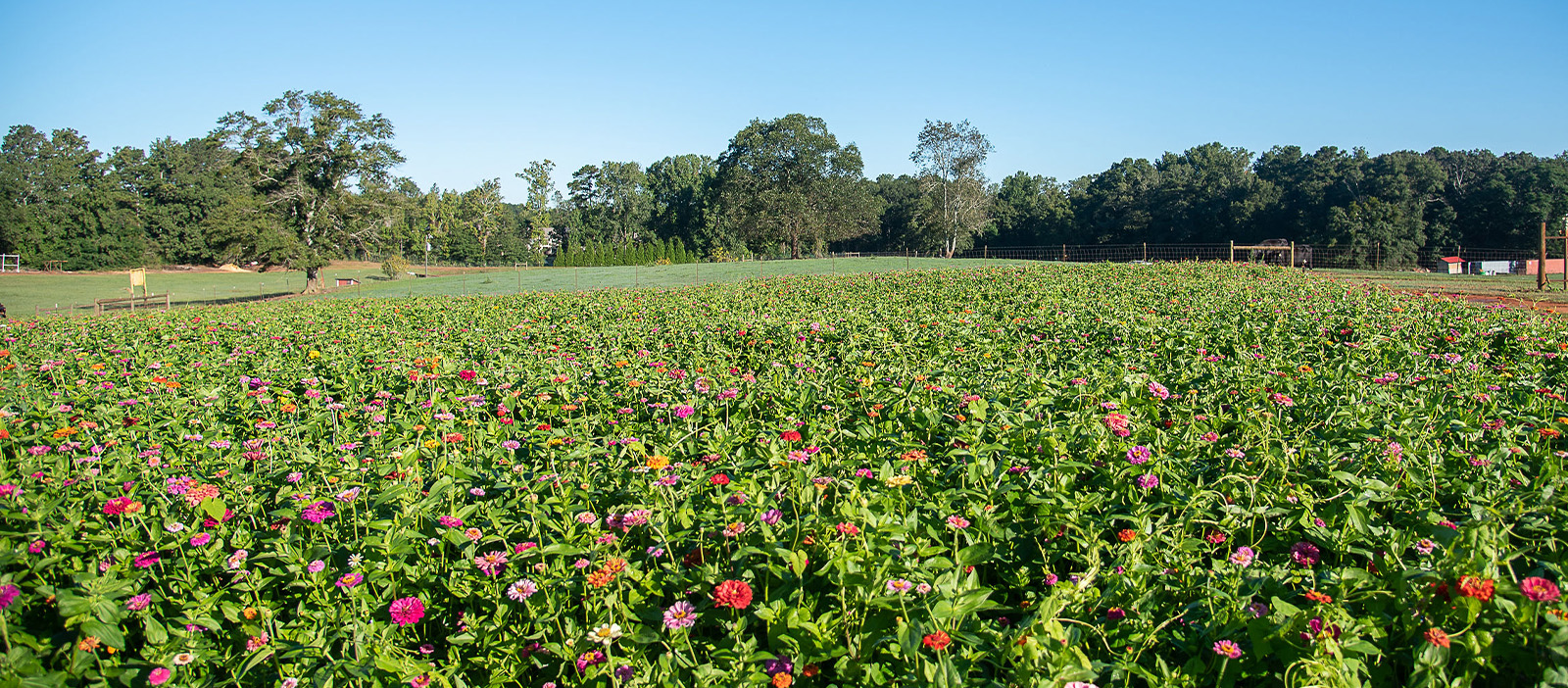 For a fifth-generation farmer, it's not surprising that Jake Carter is living proof of the family bonds that can be forged on a farm. For his parents and grandparents, that meant growing up on Southern Belle Farm in Henry County. For Carter and his own family, that means using that very same farm as a way for other families to learn and grow traditions of their own.
Started as a dairy farm by J.A. Carter in 1938, Southern Belle Farm has continued to change with the times, meeting the demand for dairy, then cattle and now operating mainly as an agritourism farm.
"Growing up on the dairy farm, I always wanted to follow in the footsteps of my dad and grandad. I wanted to be a farmer," said Carter, who now serves as president of the farm.
When he graduated from college and moved back home in 2003, the farm was under threat from subdivision development in rapidly growing Henry County. Carter knew they needed to diversify their focus to stay relevant in changing times.
"We decided in 2005 to shift gears to provide an educational opportunity to this community in the form of agritourism," Carter said. "We opened in 2006 with a fall corn maze and other activities."
In 2008 they added you-pick strawberries, then peaches, other berries and flowers.
"We have something for all seasons for folks to come out and enjoy. Our goal is to provide a unique experience where families come to spend time together," he said. "One of the special things that you can see here is the diversity of people who come out. On any day, you can hear five languages being spoken. While you may not have anything else in common with the other folks out here, the one commonality is the shared experience of spending time with your family. We are all here for the same purpose."
Fields of blooming zinnias and sunflowers and a popular fall pumpkin patch make for great family photo opportunities and a farm market offers branded treats and take-home goodies. There's a dairy demo where children learn about where milk comes from and an animal barn that houses chickens, goats, horses and more.
The common theme among Southern Belle Farm's offerings is that they operate with the intention of educating families about agriculture.
"That's still our primary goal. About 30,000 elementary school kids each year come to the farm. Many of them come here and learn about agriculture for the very first time. It's our goal and mission to educate our urban community about agriculture," Carter said. "Part of our tagline is 'we grow family traditions,' and that gets to the core of what we're about."
---
Posted: 09/27/2022 in Agritourism, Certified Farm Markets
---
Comments:
No comments have been posted.
HTML not allowed, max characters 255, * denotes required field.