Agriculture + Lifestyle
Member Benefit: Ford Promotes Environmentally Friendly Auto Parts!
---
Posted on July 23, 2019 8:00 PM
---
As a Georgia Farm Bureau member, not only are you supporting a safe and abundant food supply, you also have access to more than 300,000 discount offers from local, regional and national brand – just like Ford Motor Company. Learn more about Ford's earnest efforts to safeguard the environment by recycling 1.2 billion plastic bottles every year for vehicle parts.
When you recycle plastic bottles, do you ever stop and think about where that plastic ends up? One answer: Ford vehicles.
Ford Motor Company is helping to play a major role in promoting environmentally friendly auto parts, and one way they're doing that is by using recycled plastic bottles for underbody shields on all cars and SUVs, and wheel liners on F-Series trucks.
"The underbody shield is a large part, and for a part that big, if we use solid plastic, it would likely weigh three times as much," said Thomas Sweder, design engineer, Ford Motor Company. "We look for the most durable and highest performing materials to work with to make our parts, and in this case, we are also creating many environmental benefits."
In the past decade, aerodynamics has driven the need for underbody shields, and the use of plastics in vehicle parts is used globally, and has grown exponentially – Ford uses about 1.2 billion recycled plastic bottles per year – about 250 bottles per vehicle on average.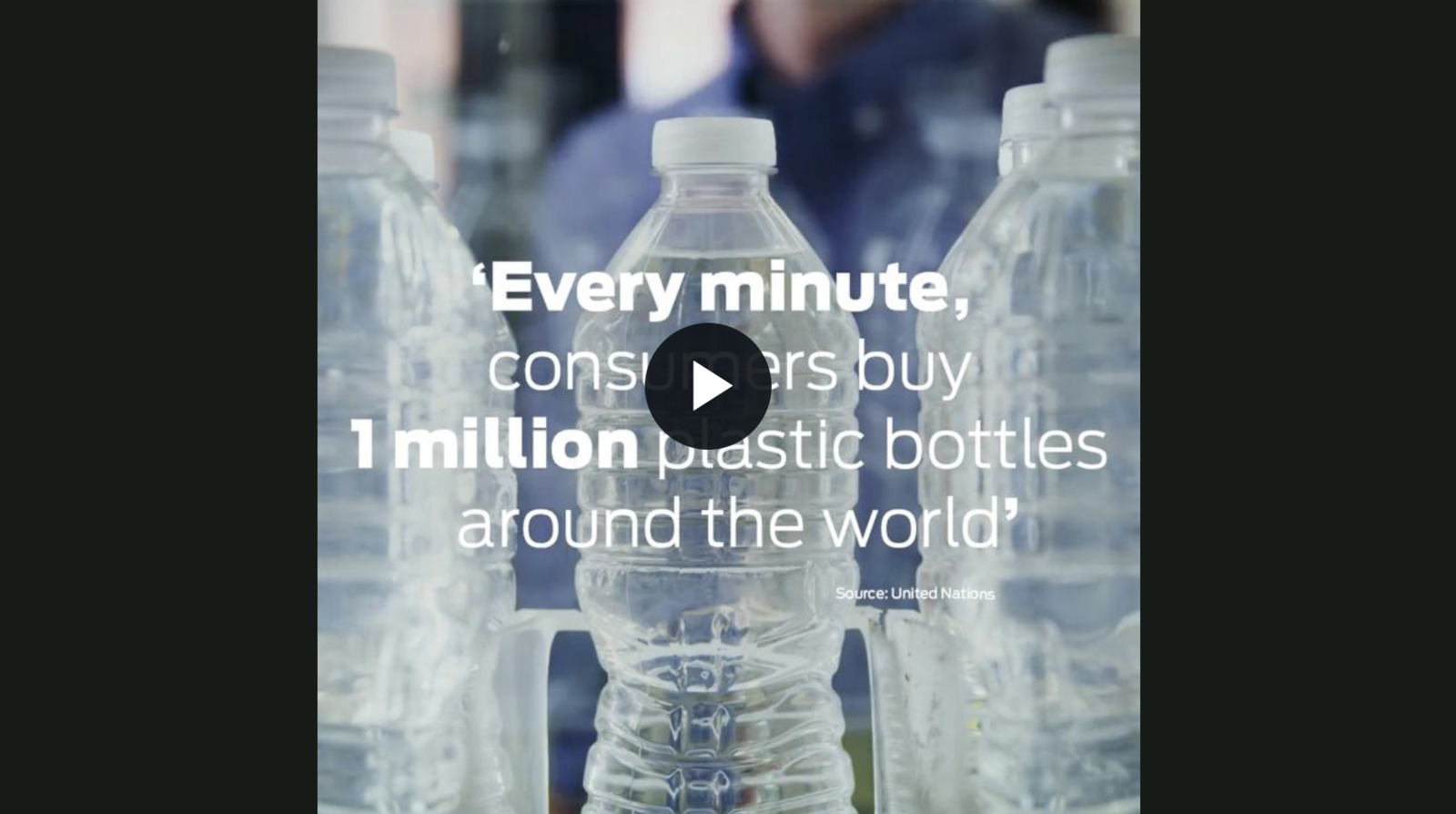 Here's how it works: when plastic bottles are thrown into a recycling bin, they are collected with thousands of others, and shredded into small pieces. That's typically sold to suppliers who turn it into a fiber, by melting the bottle and extruding it. Those fibers are mixed together with other various types of fiber in a textile process and used to make a sheet of material – which is formed into the automotive parts.
Due to its light weight, recycled plastic is ideal for the manufacture of underbody shields, engine under shield and front and rear wheel arch liners that can help improve vehicle aerodynamics. These shields also help create a significantly quieter environment on the all-new 2020 Ford Escape.
Environmentally, using recycled plastics on vehicle parts helps reduce the amount of plastic that can end up in dangerous situations, such as the Pacific gyre, for example – a floating mass of plastic bigger than the size of Mexico in the Pacific Ocean.
"Ford is among the leaders when it comes to using recycled materials such as this, and we do it because it makes sense technically and economically as much as it makes sense for the environment," Sweder said. "This material meets all of our robust specifications for durability and performance."
Fast Facts
As a vast majority of plastics go un-recycled and as citizens and governments around the world amp up efforts to curb plastic use, Ford is growing its use of recycled plastic bottles that are turned into vehicle parts
Today, the company continues to put recycled plastic bottles to good use, using them for underbody shields in all cars, trucks and SUVs – up to 250 bottles per vehicle
Recycled bottles are used to manufacture parts that can help improve vehicle aerodynamics and reduce cabin noise
About Ford Motor Company
Ford Motor Company is a global company based in Dearborn, Michigan. The company designs, manufactures, markets and services a full line of Ford cars, trucks, SUVs, electrified vehicles and Lincoln luxury vehicles, provides financial services through Ford Motor Credit Company and is pursuing leadership positions in electrification, autonomous vehicles and mobility solutions. Ford employs approximately 194,000 people worldwide. For more information regarding Ford, its products and Ford Motor Credit Company, please visit www.corporate.ford.com.
Larry Sievers
I have bought 18 new Ford trucks and this just goes to show , Ford is at the forefront in such as this recycle endeavor .