Agriculture + Lifestyle
A glimpse inside Green Gate Farm
---
Posted on October 4, 2020 8:00 PM
---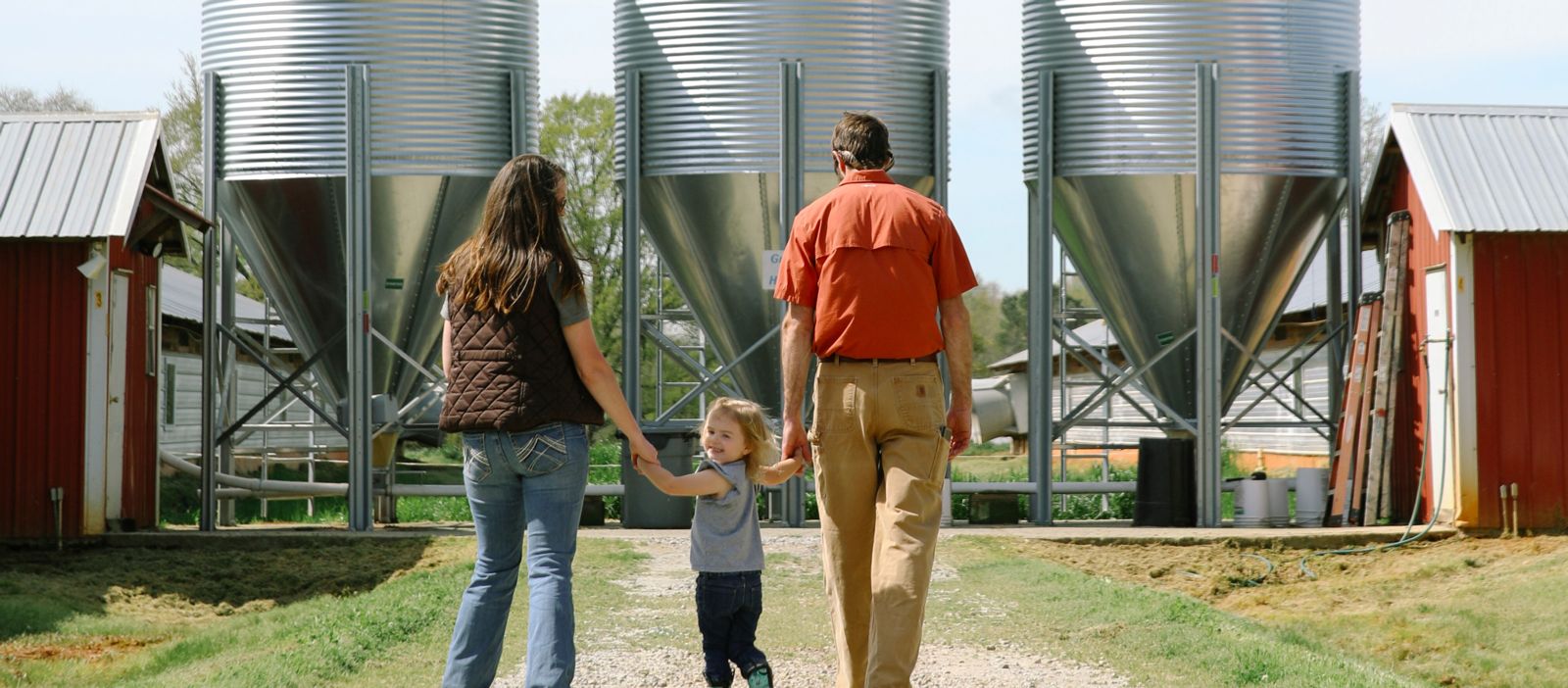 Tara and Steven Green have happy chickens – and they want the world to know it. Opening the doors of Green Gate Farm via Instagram, and offering Georgia Farm Bureau a rare tour, the Greens hope to quell misconceptions about poultry farms and show that they are "real down to earth people, not a big factory farm."
In fact, the husband and wife team grew up on farms: Steven's family's farm was nearby to Tara's grandparents' farm. In 2013, the young couple purchased Tara's grandparents' farm, which included poultry houses and 70 acres. They later started their own small calf/cow operation.
"The thought of someone managing or buying my family's poultry farm wasn't an option," Tara said. "We wanted to keep it in the family. We both have a love for farming and want to see that continue for generations."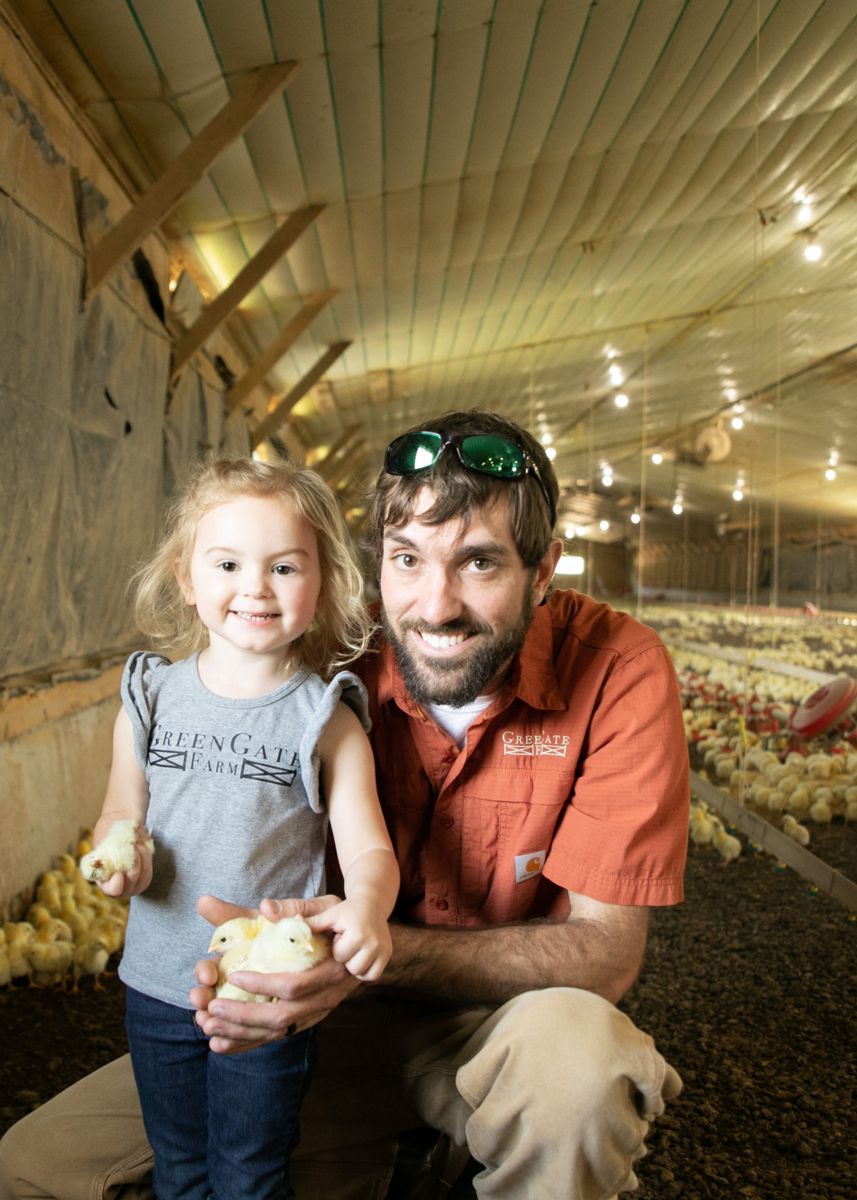 The couple, both in their early 30s, are raising their 3-year-old daughter, Hadley Grace, with that same family-oriented work ethic they grew up experiencing.
"To me, farming instills something in you. It teaches life lessons, how to take care of things, how to love everything you have. It teaches you about life and death, where food comes from, and you can see the lifecycle of it. It teaches responsibilities – things that were instilled in my husband and I. Farming helps us teach Hadley these things through everyday life," Tara said.
Part of that everyday life is caring for 100,000 chickens at a time as an integrator for Perdue Farms.
The chicks, which belong to Perdue, come to live at Green Gate Farm when they are very young. The Greens house them and take care of them until they reach the appropriate weight, when Perdue picks them up to go to the harvesting plant.
What happens during their time at Green Gate is something both Perdue and the Greens are proud of. So, just shy of a year ago, Tara (@greengatefarmers_wife) made her first post on Instagram to, as she said, "open the doors of the chicken houses to show people what's in there, what goes on and have them learn some facts along the way."
Tara is one of multiple Perdue integrators sharing their farms on social media.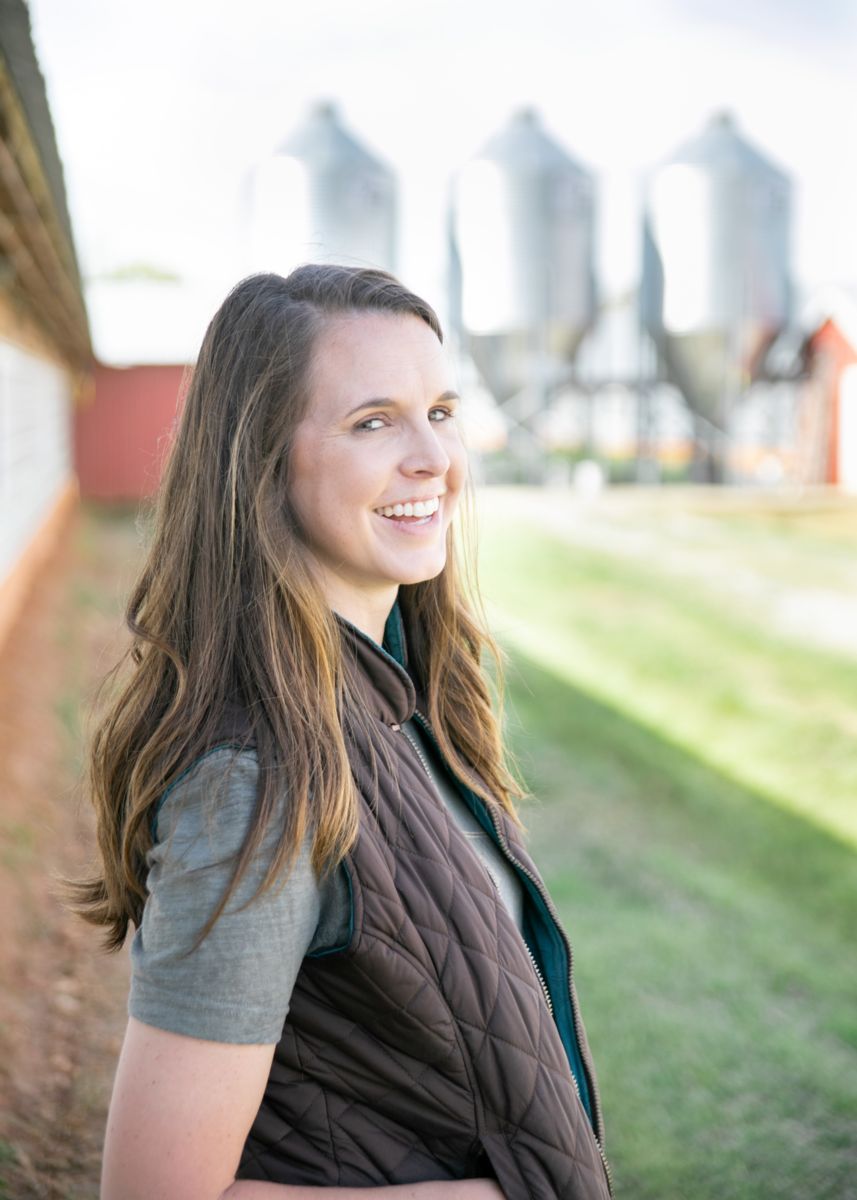 "Perdue is on the cutting edge of social media, allowing people to see inside," Tara said. "They see the importance of it. There are plenty of activist groups spreading misinformation about poultry farming, and Perdue is trying to show what it's really like. Perdue even put windows in the chicken houses, which makes us happier and certainly makes the chickens happier."
Getting to see inside via windows and social media is one thing, but getting to step inside the chicken houses is another. Biosecurity, protecting the health of the chickens, is a big deal at Green Gate Farm.
"It's not about shutting people out, it's about the birds' health," Tara said. "People have to get proper permission and sign a log when they come in the houses. They wear protective gear and step in disinfectant powder at the entrances. We're trying to prevent spreading germs from the outside to the inside of the chicken house."
In the coming years, the Greens hope to keep expanding their poultry farming business through building or leasing more chicken houses. They plan to keep up the cattle operation, focusing on improving the genetics of the herd. Another big goal they have is to create their own line of ag wear focused on, you guessed it, chickens.
"We have already started getting designs together and we have a name, Flock and Field. It will represent all farming but have an emphasis on poultry," Tara said.
Accomplishing all this may seem daunting for a young family, but farming is an important job, and one that's dear to their hearts.
"Farming is hard work, but I like how we can do it together as a family – Hadley included," Tara said. "I like seeing the fruits of our labor, and knowing that, even in a small way, we're contributing to feeding America. That's near and dear to my heart."