Agriculture + Lifestyle
Pumpkin Scones with Spiced Glaze
---
Posted on October 16, 2022 8:00 PM
---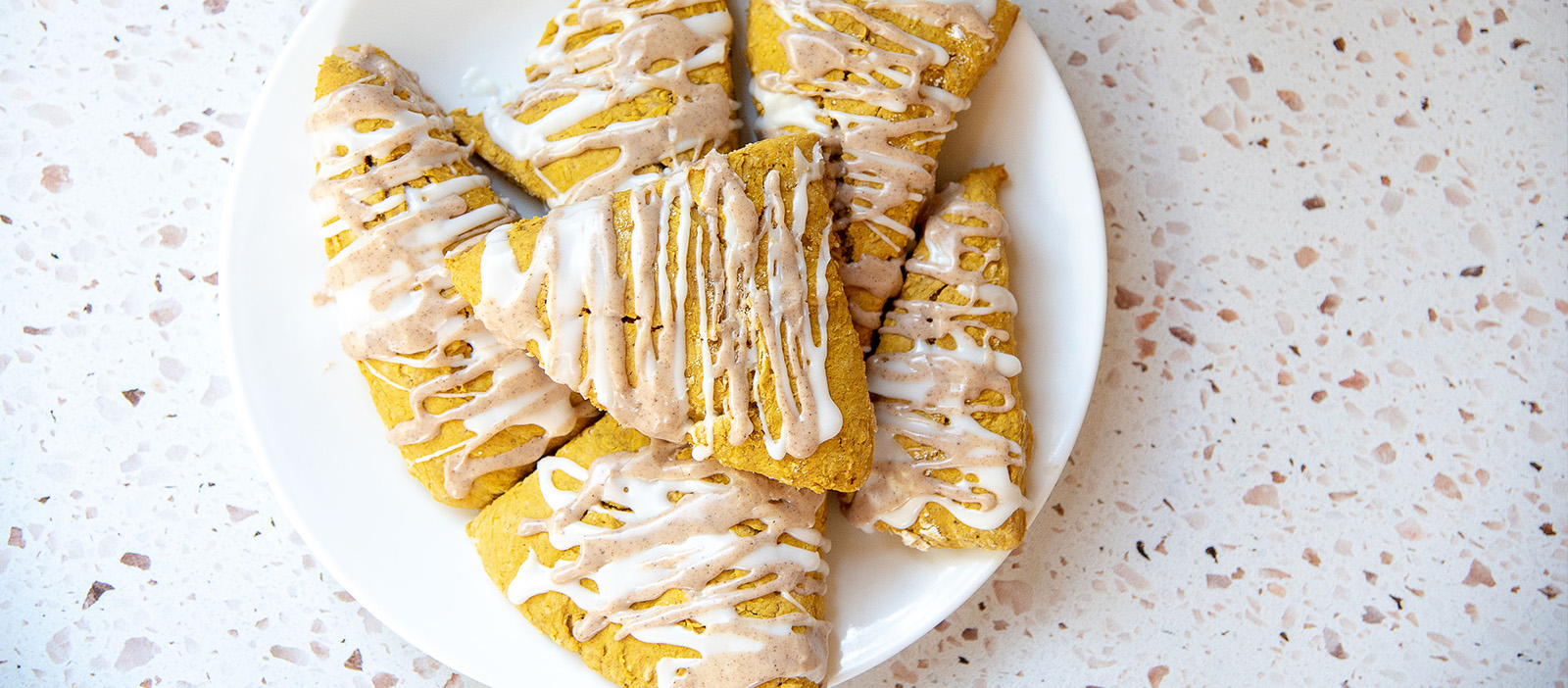 Ingredients
2 cups all-purpose flour
1/3 cup of brown sugar
1 teaspoon of cinnamon
1 teaspoon of baking powder
¾ teaspoon of ground cloves
½ teaspoon of ground ginger
½ teaspoon of ground nutmeg
½ teaspoon of baking soda
¼ teaspoon of salt
1 stick of unsalted butter, cut into cubes
½ cup of pumpkin puree
3 tablespoons of milk
1 large egg
2 teaspoons vanilla extract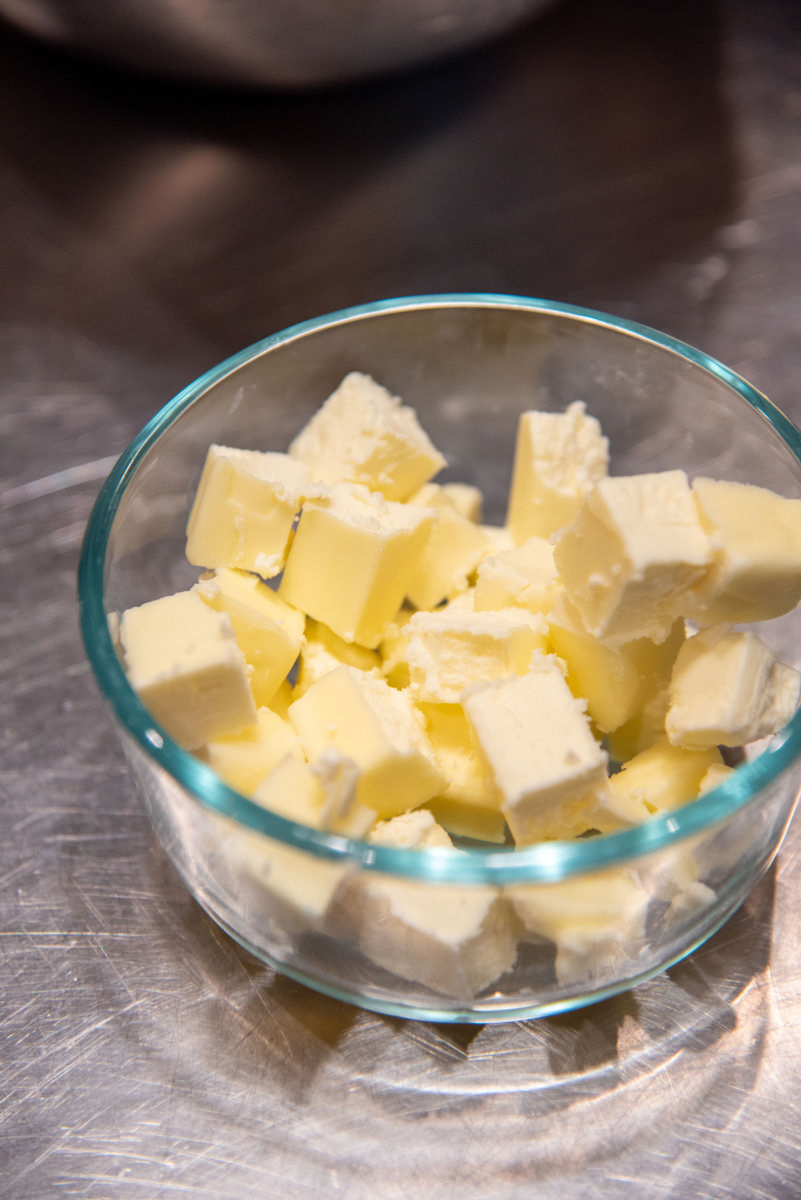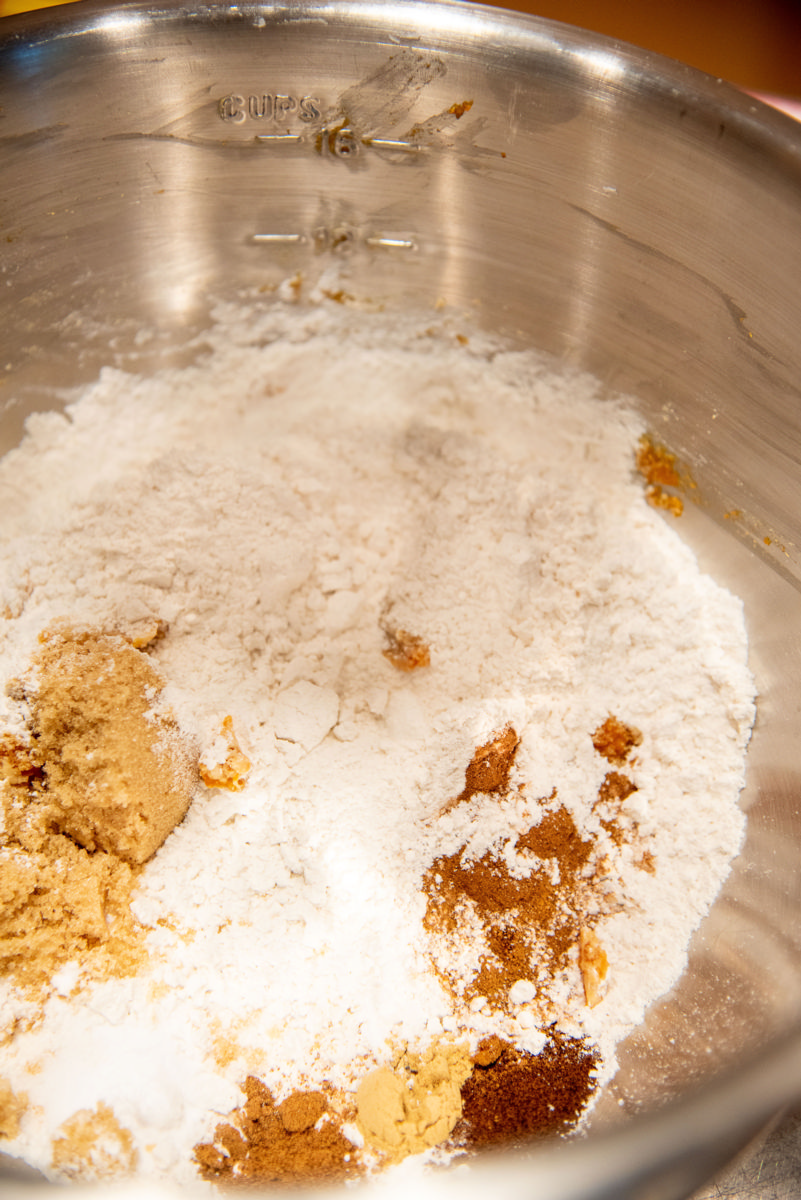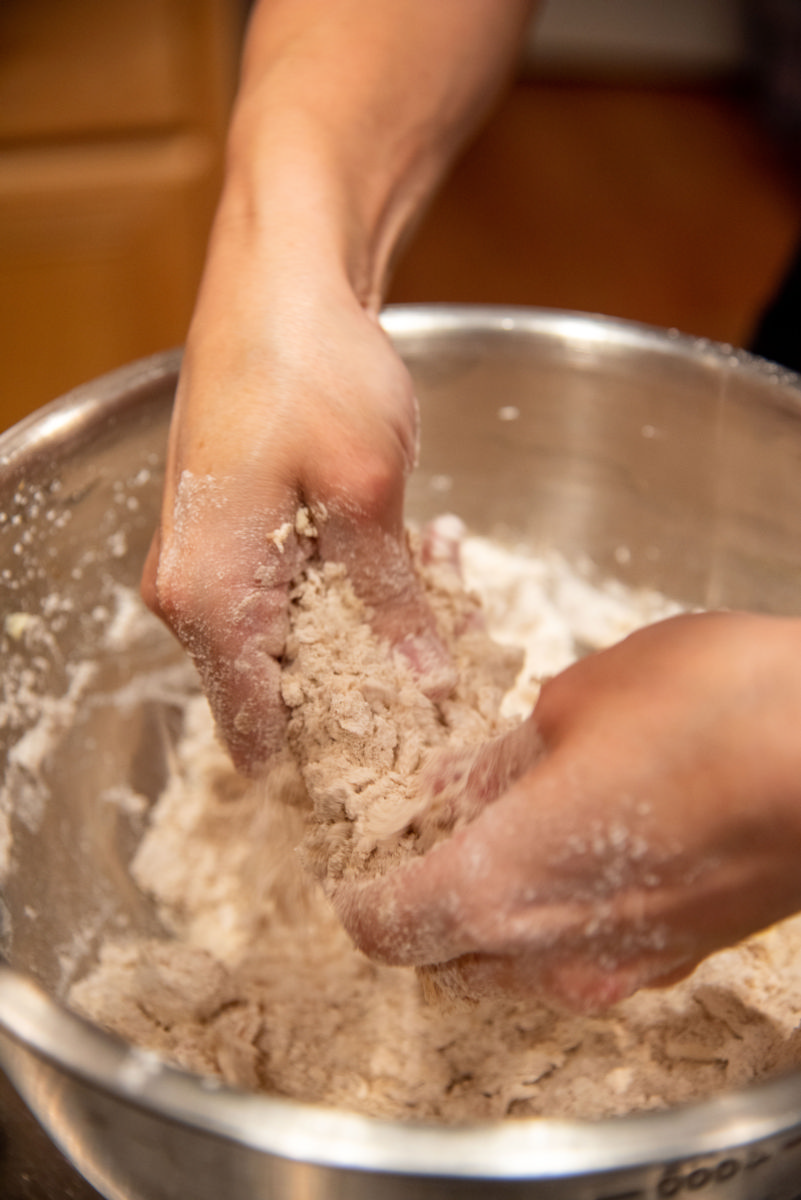 Directions
Preheat oven to 400 degrees
In a large bowl, combine flour, and all dry ingredients
Add cold butter into dry ingredients, use your fingers to combine butter into mixture. (Should resemble crumbs)
In a separate bowl whisk together pumpkin, milk, egg, and vanilla. Pour mixture over dry ingredients and stir using a rubber spatula until soft dough forms.
On a lightly floured surface, knead the dough 3-4 times until it comes together. Use a rolling pin to roll out scone dough. Use a pizza cutter to cut dough like a pizza, you should have 8-10 triangles.
Place the triangles on a non-stick cookie sheet.
Bake 10-12 minutes, or until toothpick comes out clean.
Cool for 10 minutes before drizzling with glaze.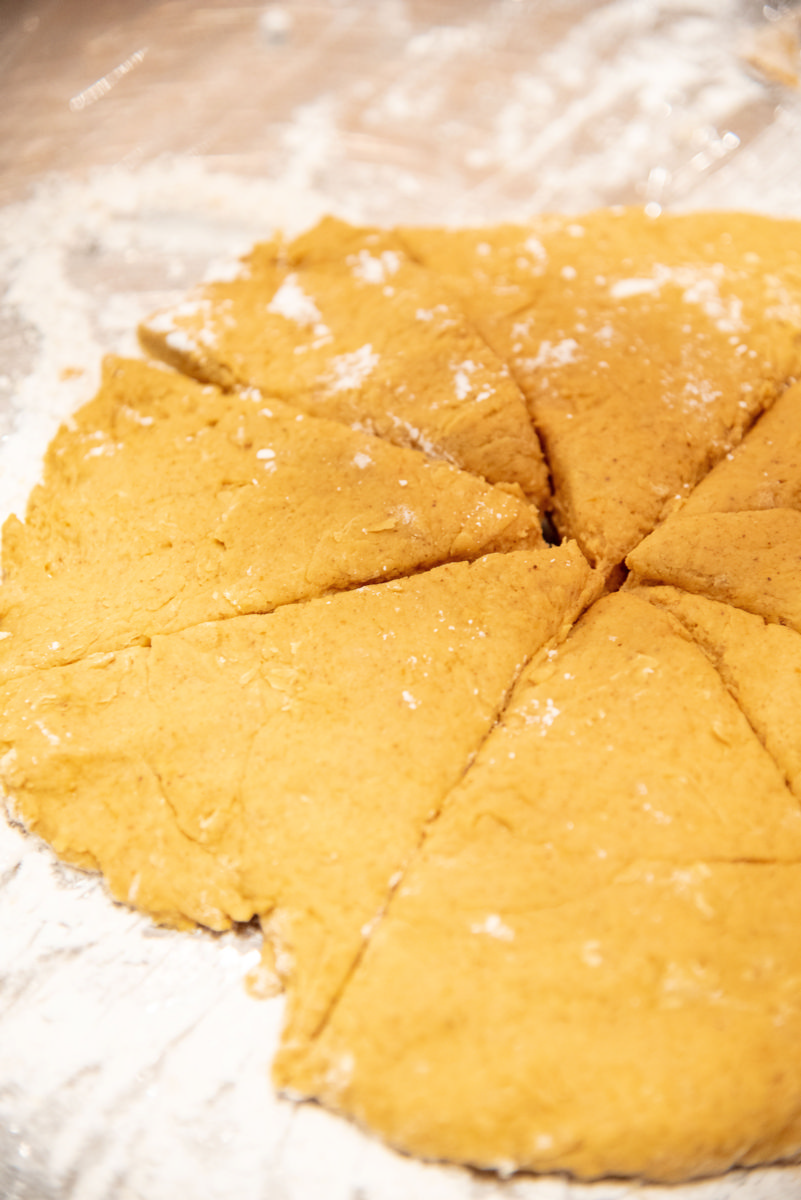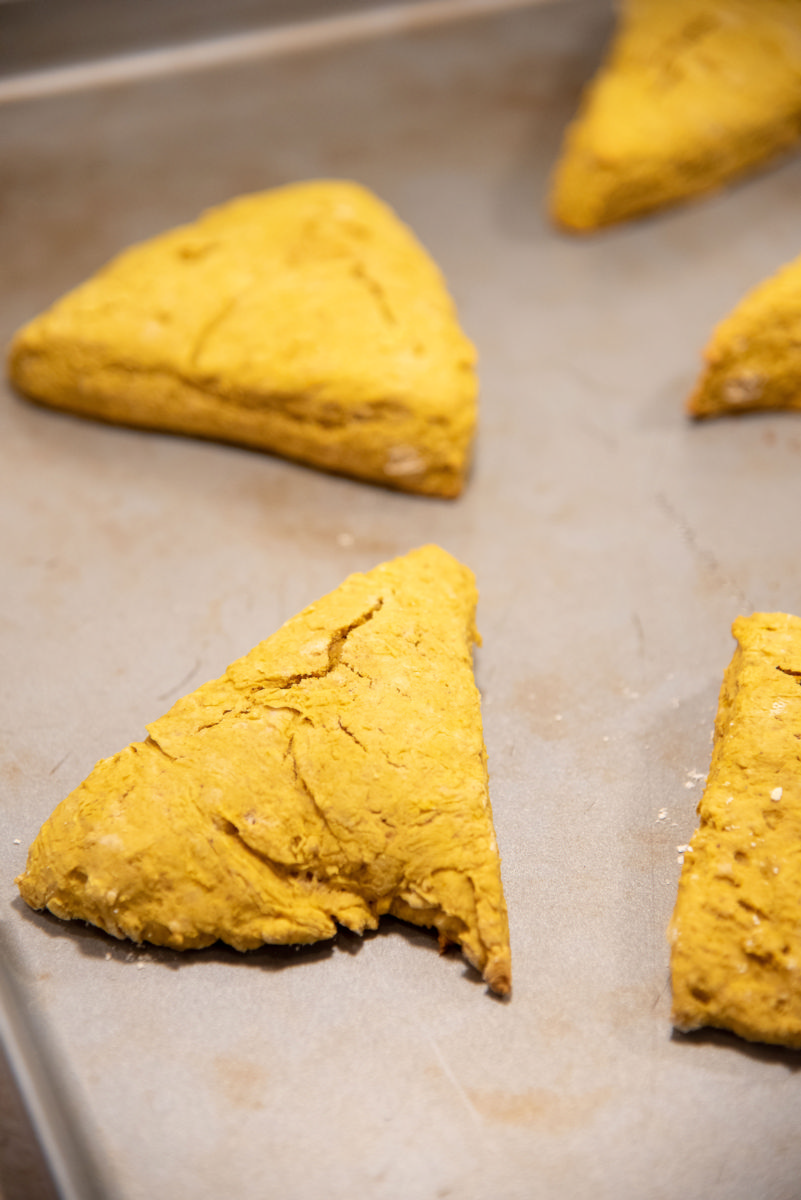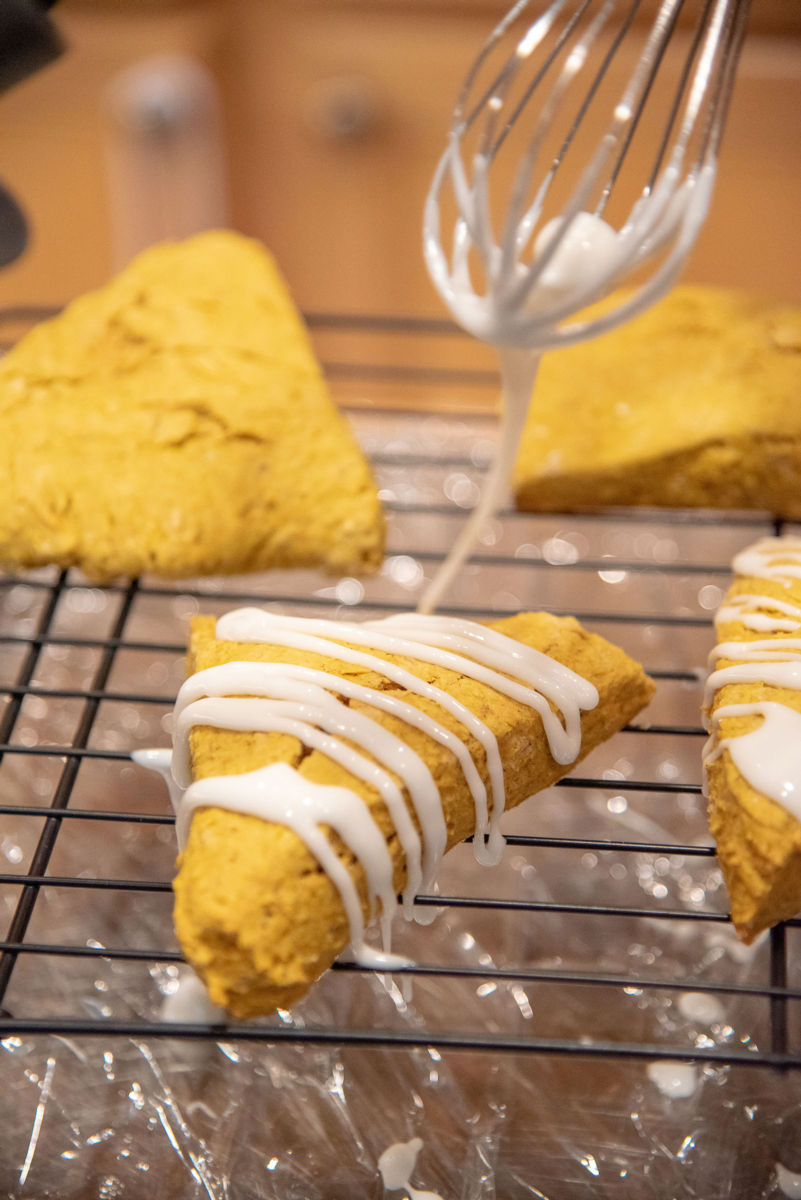 Ingredients for spiced glaze
1 cup of powdered sugar
2 tablespoons milk
¼ teaspoon of cinnamon
¼ teaspoon of ground cloves
¼ teaspoon ground ginger
pinch of nutmeg
Tip: Line plastic wrap under your cooling rack to catch the excess glaze, this makes cleanup a breeze, you'll thank us later.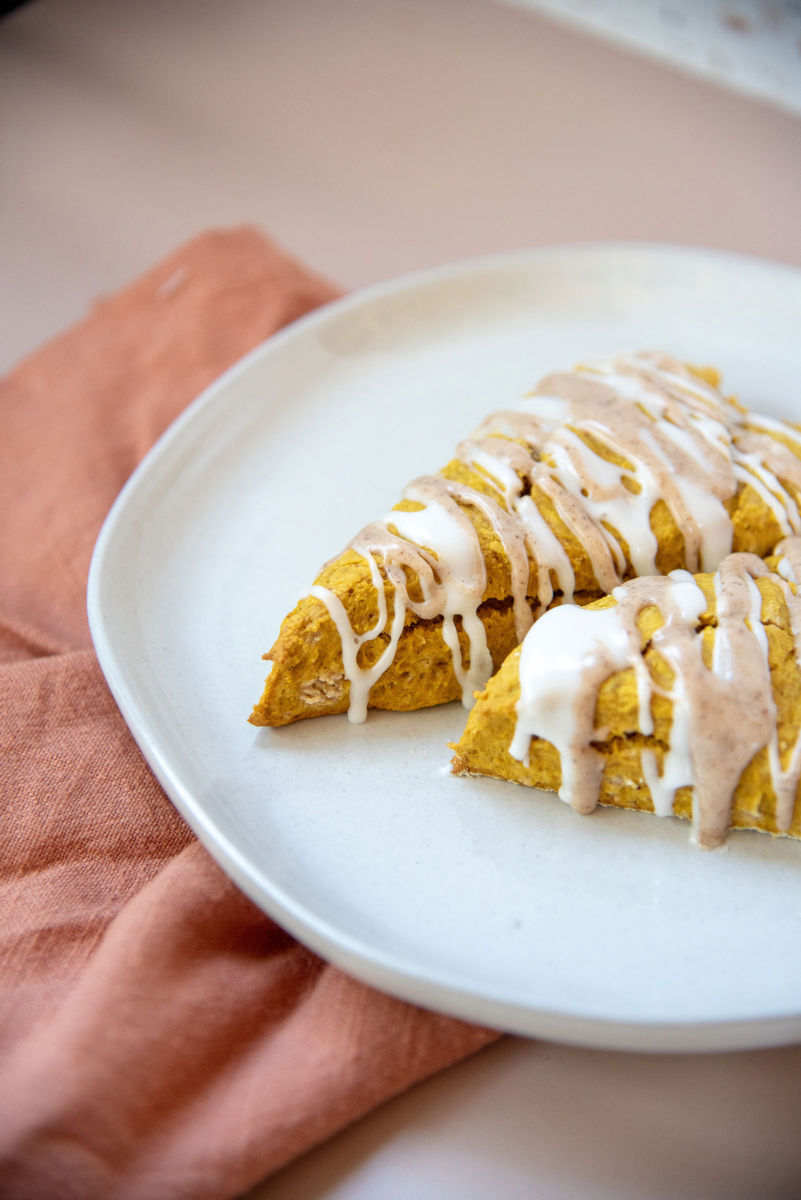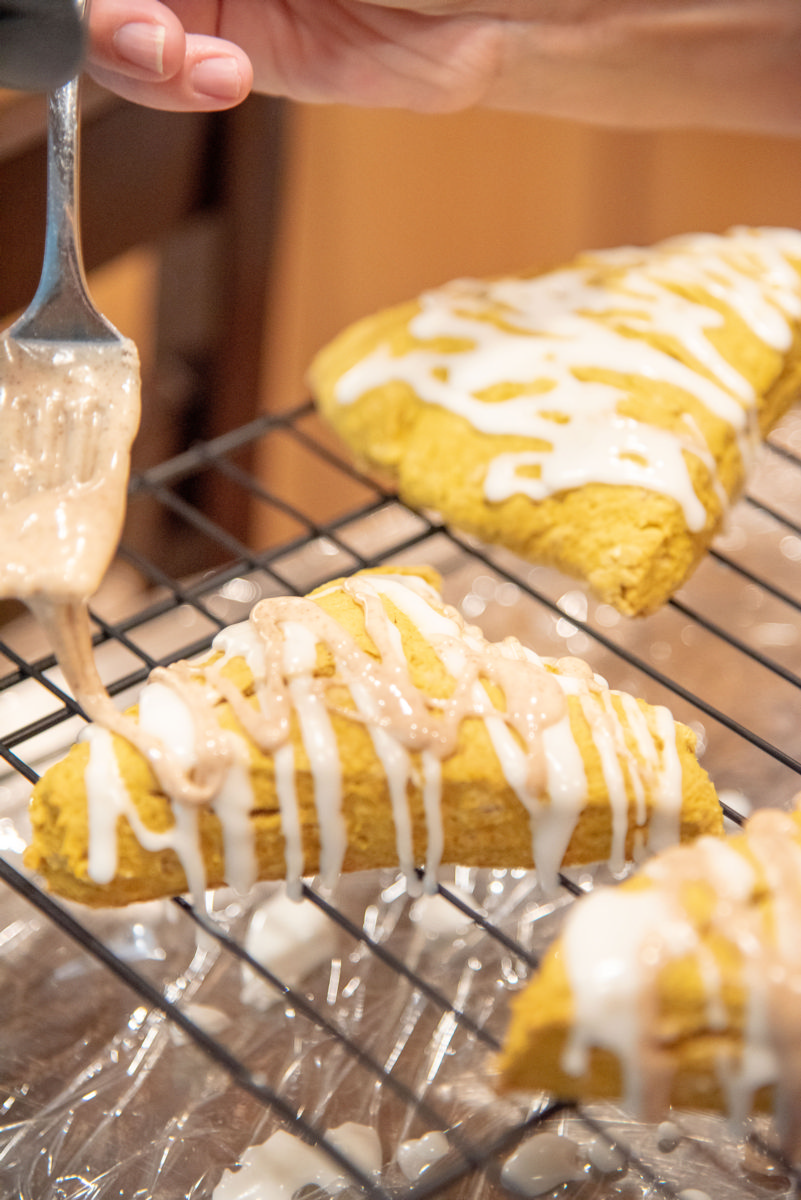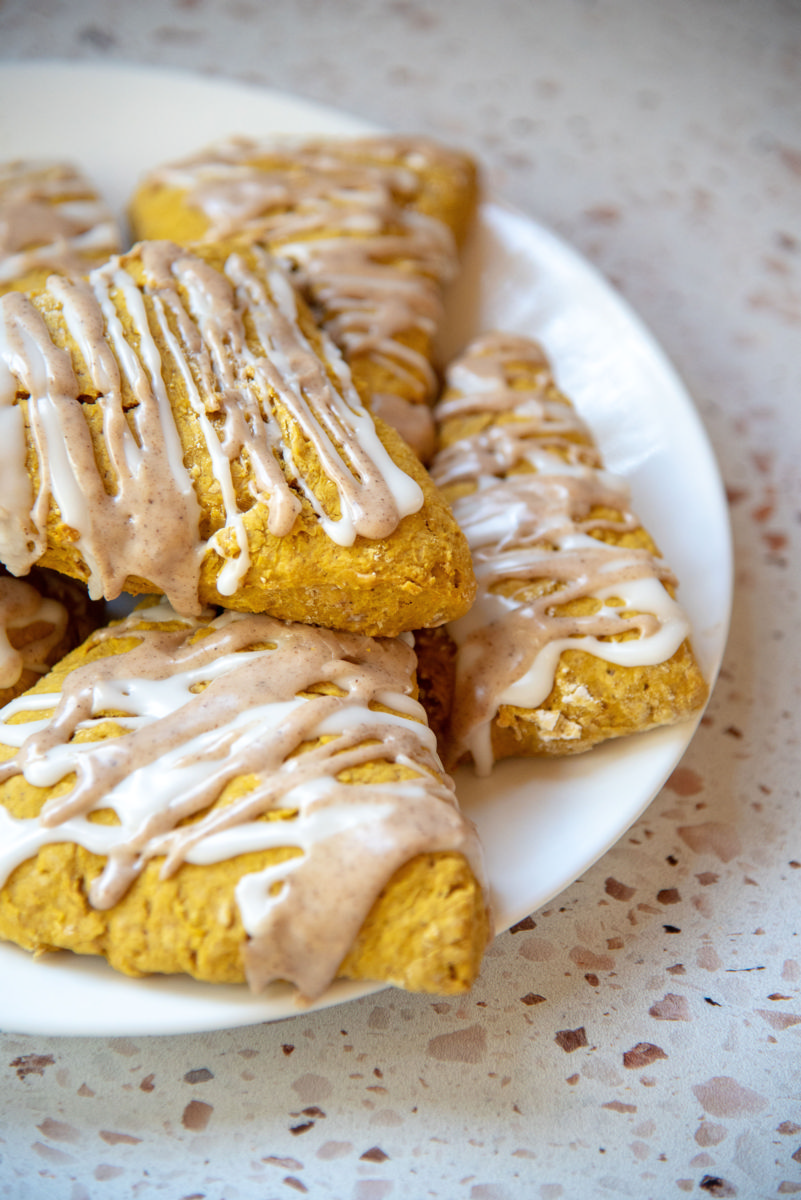 For more information on this recipe visit here.