Agriculture + Lifestyle
Experience Ag on Trail 37
---
Posted on March 24, 2021 8:00 PM
---

Trail 37, Georgia's first official agritourism highway, takes travelers on a gorgeous tour of South Georgia's bountiful ag country. This 157-mile trek stretches east to west from Homerville to Fort Gaines, and features small towns, family farms and country roads. Along the way, you can pick your own peaches, sip muscadine wine, shop locally-made products and sample unique dishes from true farm-to-table restaurants. Jump in the car, grab your Farm Passport, roll down the windows and take it all in.
Still Pond Vineyard
Founded in 2003 in Calhoun, Still Pond Vineyard is now one of the largest commercial vineyards in Georgia. They produce 19 different muscadine wines, some fortified and some infused with berry and fruit flavors. During your visit, sample wines, take a tour or stroll along the pond that inspired the winery's name.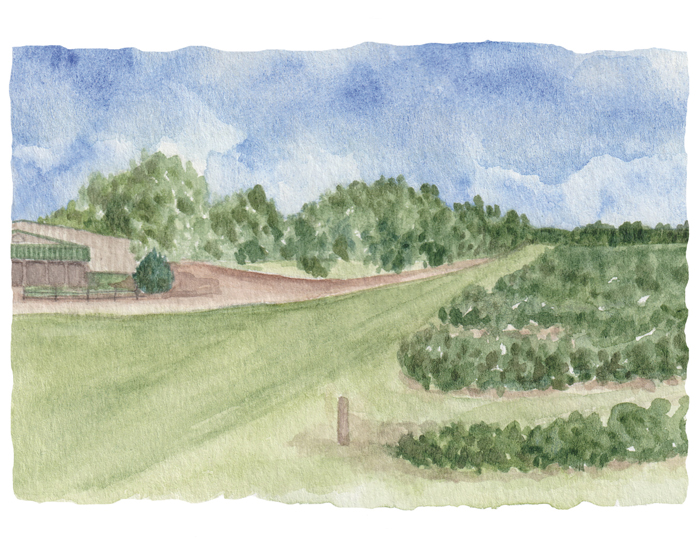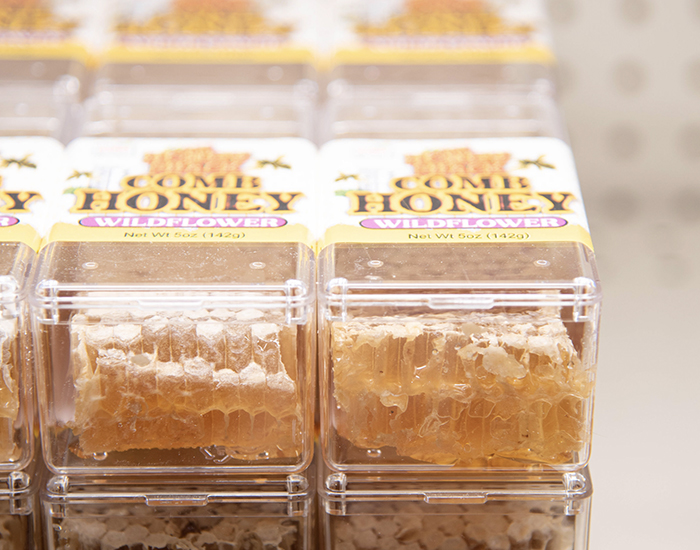 Bruce's Nut-N-Honey Farm
Follow the honey trail to Homerville where you'll find the honey shack. This family owned business totes over 2,000 hives and has been voted Georgia's Best Tasting Honey. They're proud to offer jars full of 100% pure honey. Stop by to purchase your own gallberry, comb honey or wildflower honey.
Live Oak Bed & Breakfast:
If you seek to relax and renew amidst gracious Southern hospitality, visit Live Oak B&B in Adel. The spacious and comfortably furnished lodge sits among 3,800 acres of ancient dogwoods, oaks and pines. Perfect for couples and families, amenities include dining, golf, fishing, bird watching, kayaking and nature trails.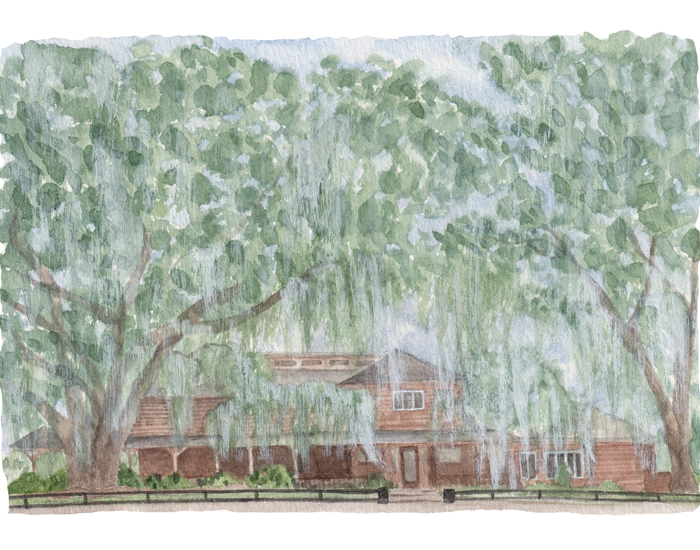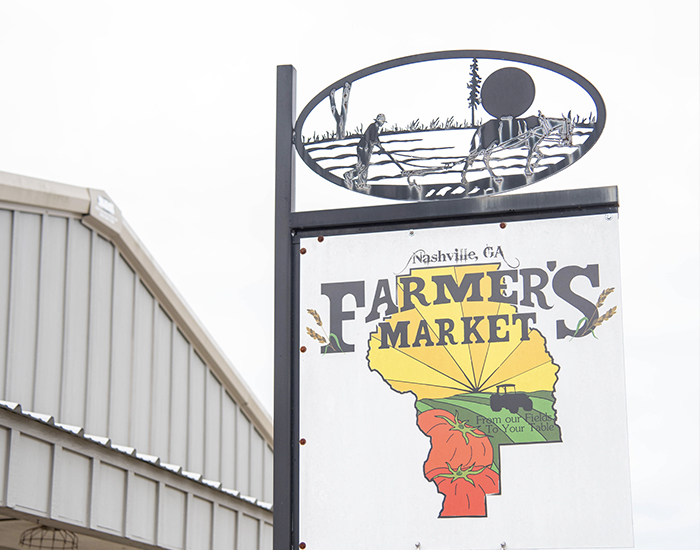 Nashville Farmer's Market
Looking for Georgia's made fruits, vegetables, snacks, desserts or gifts? You can find them all in Nashville at the Farmer's Market. They say come as a guest, leave as a friend. Its a local treasure that offers fresh options for those in town. They're open Wednesday-Saturday.
Southern Grace Farms
For eight generations, the McMillan family has farmed the lands in Enigma. Admittingly "Southern by the Grace of God," they grow traditional Southern crops such as cotton and peanuts, as well as peaches, grapes, sunflowers, u-pick berries and more. Visit the country store to shop for Georgia-grown specialty items.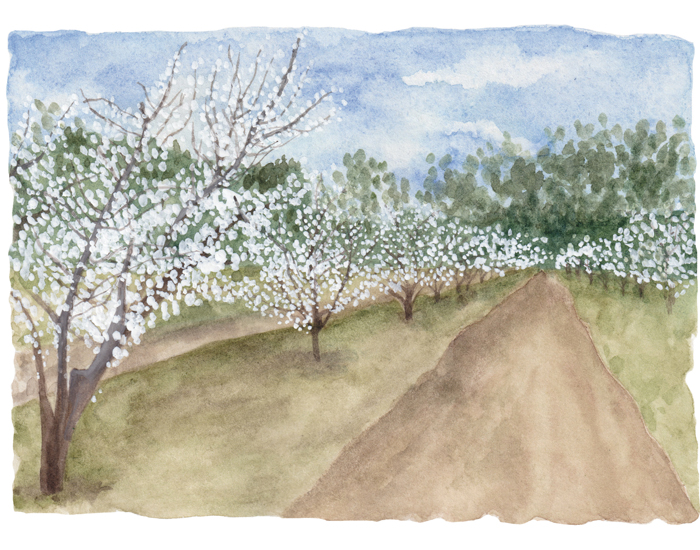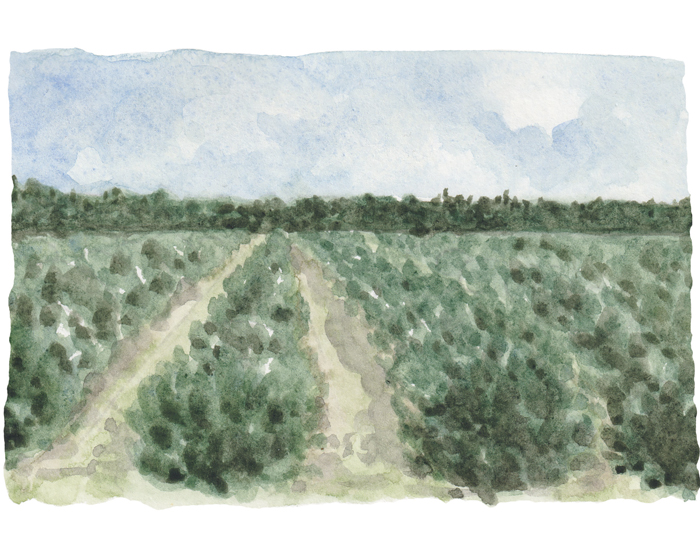 Georgia Olive Farms
Five farmers came together in 2009 with a dream to resurrect olive oil production in Georgia. In 2011, Georgia Olive Farms harvested their first commercial crop of olives from their groves near Lakeland. They produce two varieties of pure, first cold-pressed, extra virgin olive oil called Arbequina and Chef's Blend.
Explore more of Trail 37 at gagrowntrails.com/trail-37.