Agriculture + Lifestyle
Summer Grilling Tips and Recipes
---
Posted on July 22, 2020 8:00 PM
---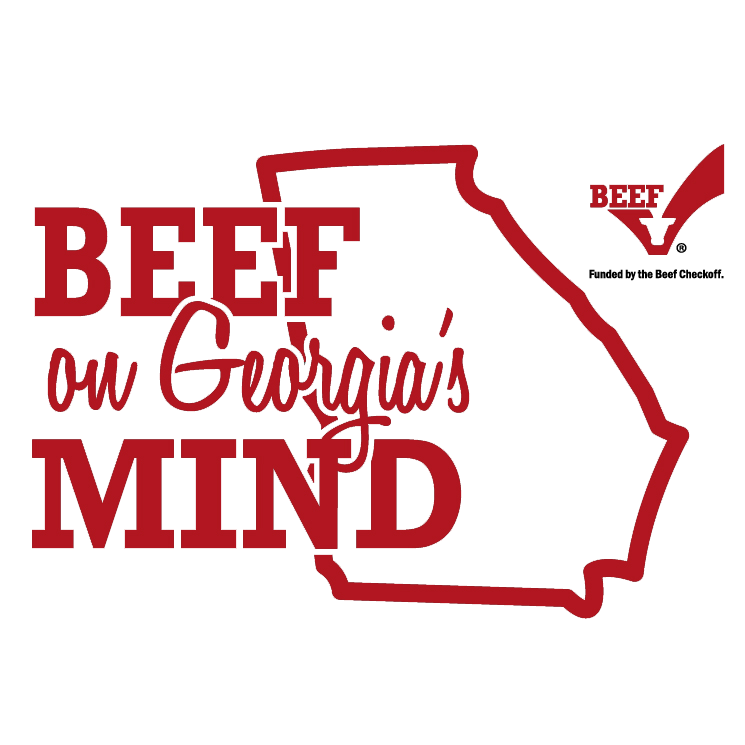 Special Contributor: Charlsy Godowns, of the Georgia Beef Board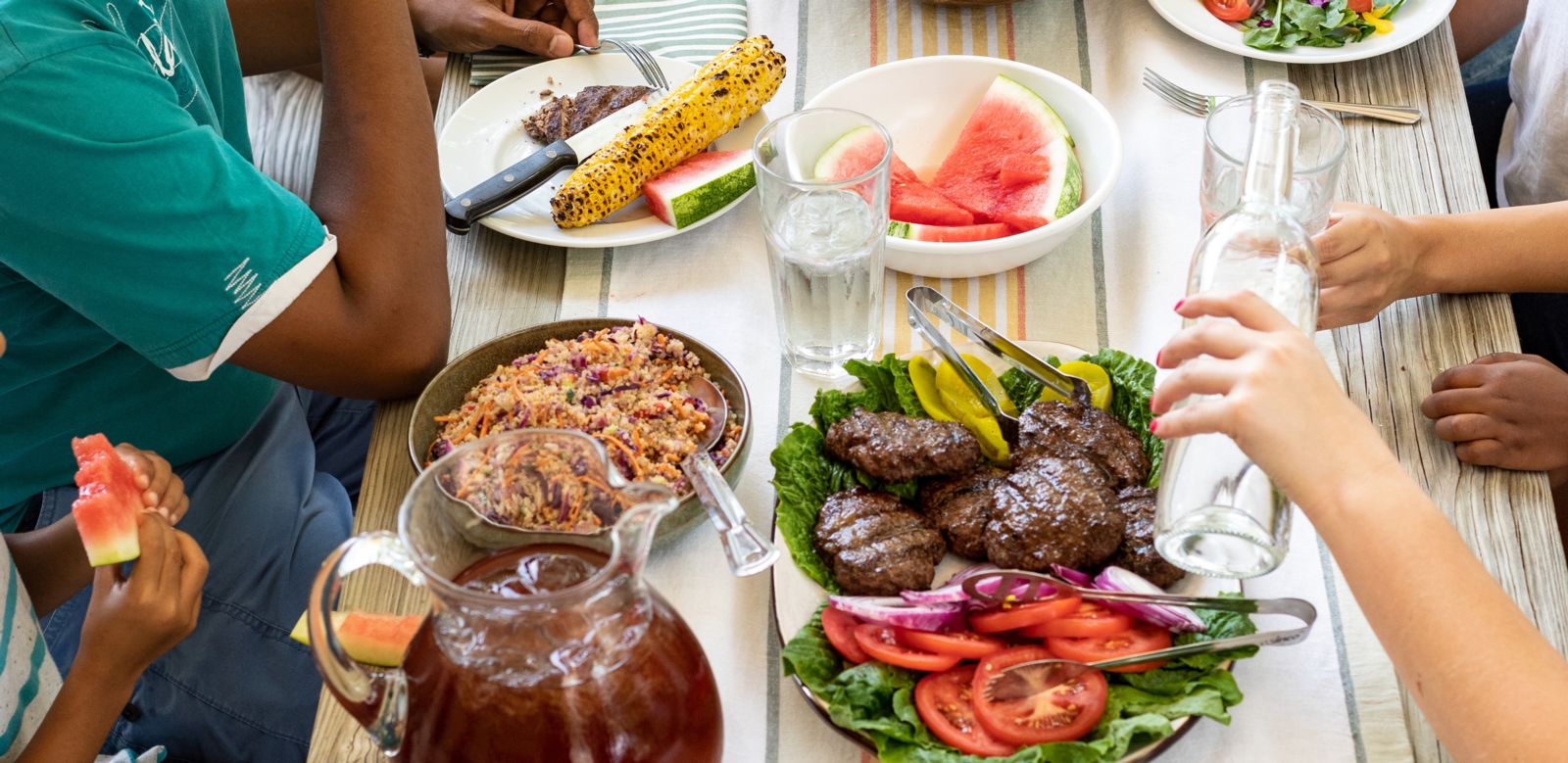 Picture this: poolside, fellowship, cookouts, long days, beautiful sunsets, and whippoorwills singing at night. Summer is easily my favorite time of year – it seems that we are able to slow down and enjoy time together, and almost every weekend is spent with those I love and some form of beef on the grill!
Summertime kicks off grilling season, and I couldn't think of anything better to sit down at the table to than a steak dinner – pair it with fresh vegetables, and it's unbeatable. Food is undeniably a huge part of my life, because it also means that I get to share it with people who are closest to me. For Georgia Beef Board, Summer is a great time to share recipes and grilling tips to get everyone in the grilling spirit!
Beef can be intimidating to people who don't feel like they've mastered the grill (myself included), but man – it's a versatile protein! So, we've spent these past few weeks of summer sharing grilling tips as usual, recipes for beef, and rub and marinade instructions to help people like me conquer meals centered around beef.
Take a minute to explore the United We Steak campaign, a national campaign the Georgia Beef Board is taking part in that will include great resources for consumers and is centered around the fellowship that grilling such a premium protein brings us!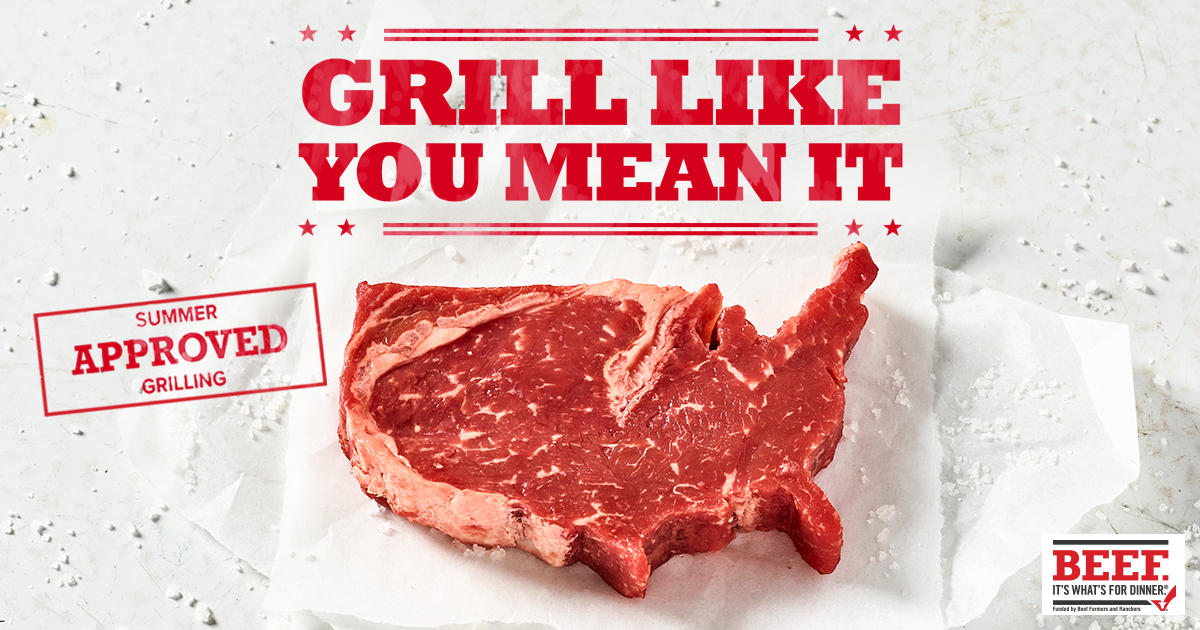 Gather Around the Grill
America's tastes can vary from sea to shining sea, but this summer our taste buds will unite around steak. So, hoist up your tongs and join your fellow Americans at the grill. Because beef is what's for dinner and dinner with beef is always a great way to celebrate.
What better way to unite a group of people than the grill? In true Georgia fashion, I've chosen to highlight a recipe that will blend your favorite cut of steak, grilled to perfection, with sweet, and of course FRESH Georgia peaches! What more could a Georgia girl ask for? Get the recipe for a delicious Grilled Flank Steak & Peach Salad.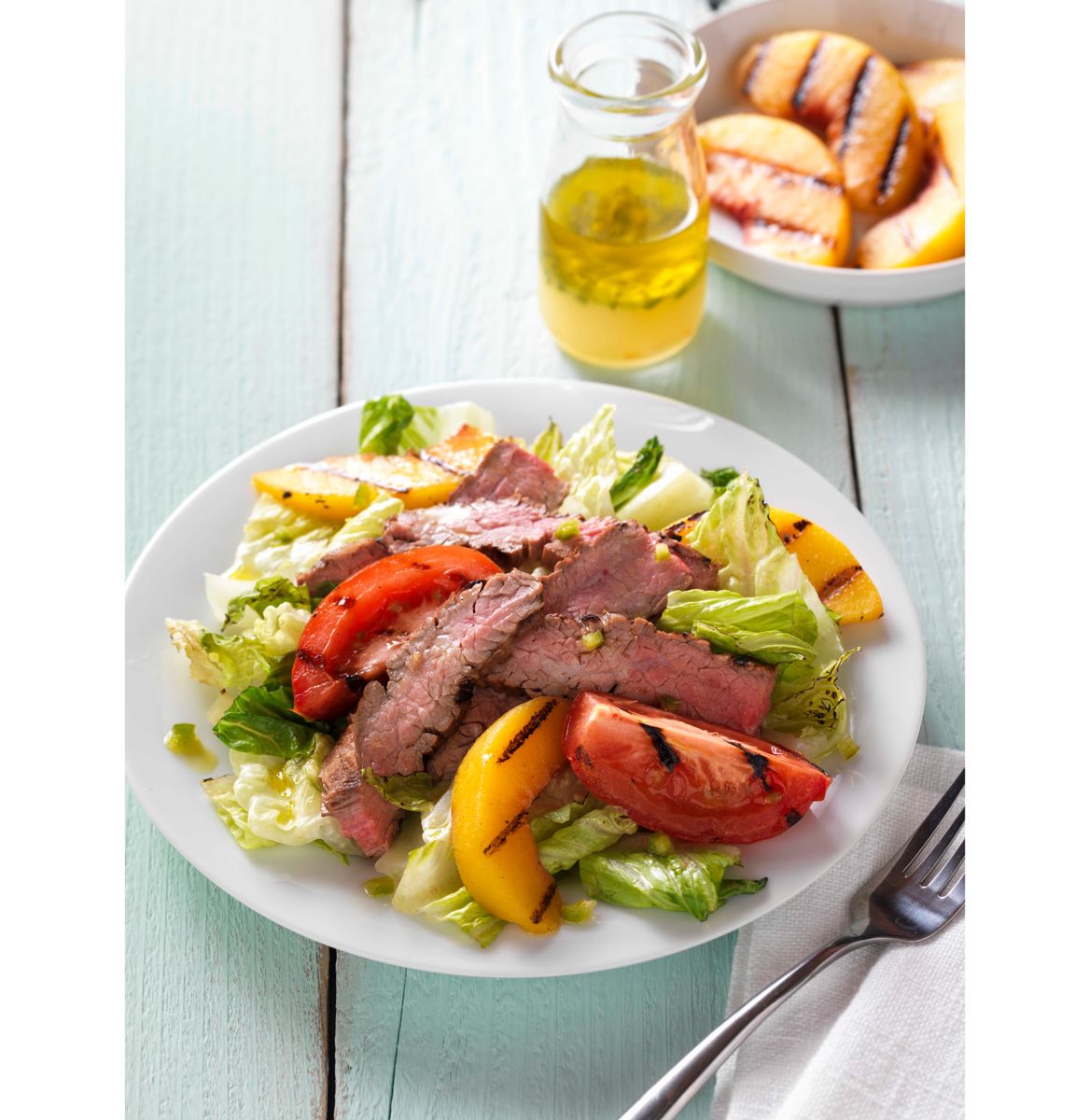 To top off the campaign and bridge the gap between our dedicated Georgia cattle producers and consumers who want the best for their families, we've highlighted Georgia farmers, Steven & Tara Green of Spalding County. The couple operates Greengate Farm and is passionate about passing along their love for the land and animals to their daughter, Hadley. They respect the animals that they raise and utilize the information and technologies available to provide a safe, healthy, and wholesome product. Learn more about the Greens and meet more Georgia producers just like them!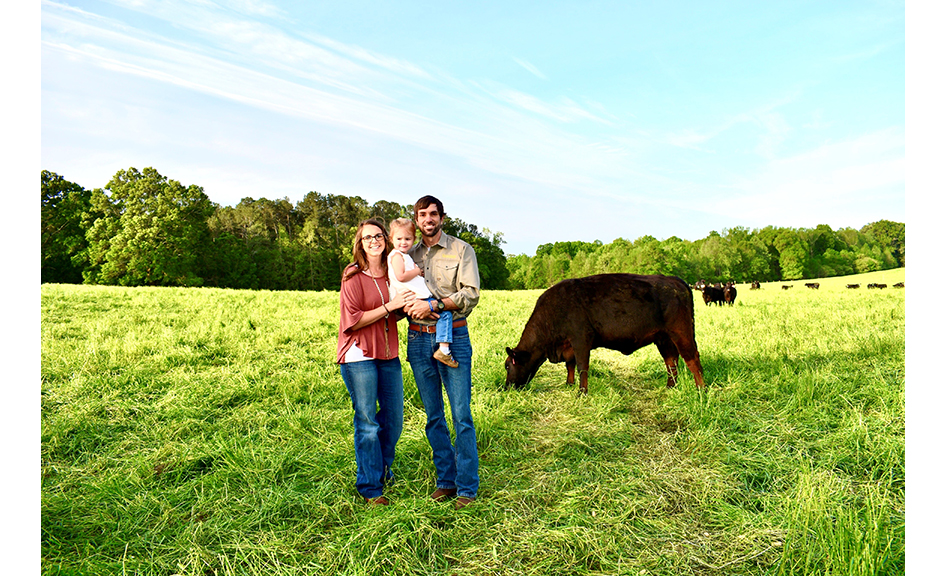 Beef is what's for dinner, and dinner will always bring us together.
Visit www.GeorgiaBeef.org for recipes and grilling tips, and follow us on Facebook & Instagram!
@beefongeorgiasmind