Agriculture + Lifestyle
From Crops to Pops, King of Pops
---
Posted on March 13, 2019 8:00 PM
---
When word sprouts up that the world's first popsicle farm was planted, grown and cultivated in Georgia, you lend a listening ear and a curious green thumb.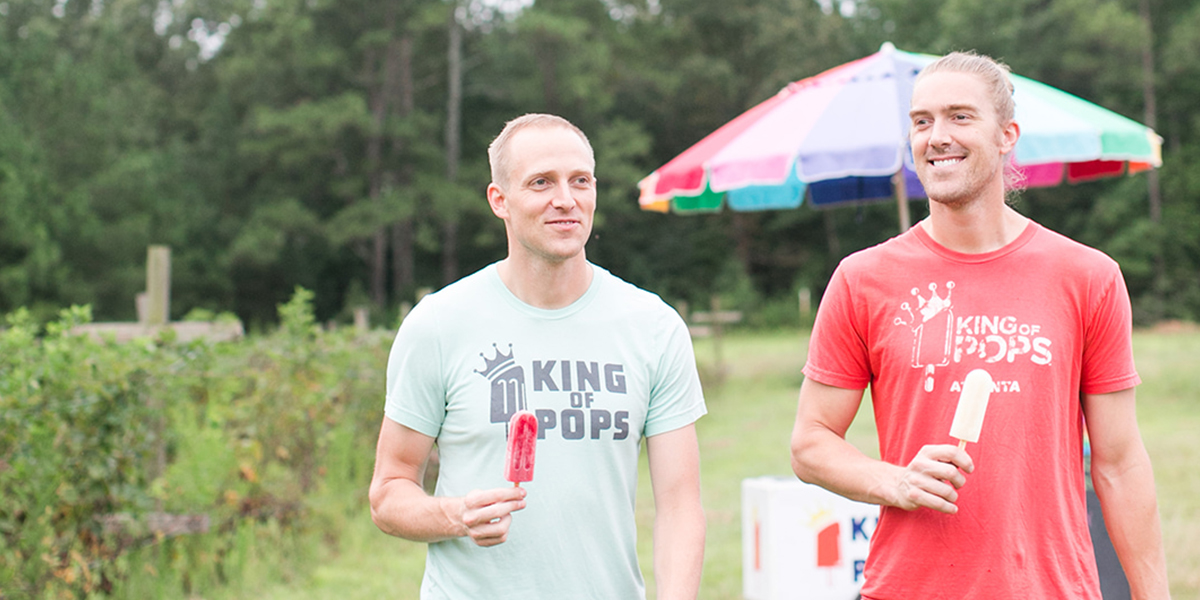 Before King of Crops was even a seedling of an idea in the minds of co-founders Steven and Nick Carse, these brothers started a business that evolved from kismet dreams and serious innovation.
"King of Pops started in 2010, however the idea dates back a little further," Steven Carse explained. "My oldest brother is an anthropologist, and at that time he was doing his field work in Latin America. When I would go down to visit him, which was pretty regularly, we took a liking to paletas, which is basically the Spanish word for popsicle. They had these incredibly interesting flavors and were made of fresh ingredients, typically native to wherever we were. We would go out of our way to find paletas and so I kind of fell in love with the product during college."
As time passed, the sweet and savory notes of these imaginative localized ice pops crept back into Steven's mind and he began day dreaming about a business that could be.
"I got laid off from my job in the corporate world, and decided to give the popsicle idea a shot. One of the reasons I hadn't done it before is because it seemed too risky, but losing my job turned into the most incredible opportunity to take a chance and be all in," Steven said.
Within just a few months, Nick left behind suits, courtrooms and his life as a lawyer to join Steven as the second employee at King of Pops.
Growing roots in Georgia
The company's belief system and sunny disposition is an extension of the people they are and who they surround themselves with. The Carse brothers want to make people happy, want to provide a delicious source-conscious product and want to evoke change in their home state of Georgia.
"Early on, we wrote a vision for our company. One of the things that we landed on when we were going through that process was that we wanted to be an influencer in the local food scene, and also know and be a part of our community. We had aspirations to grow but wanted to do so with intention and meaningfulness," Steven said. "We, as a company, want our impact to be realized by being positive food influencers, relentless community supporters and most importantly a generator of unexpected moments of happiness."
With roots firmly embedded in Georgia, Steven and Nick knew it didn't make sense to unleash their dream anywhere else.
"It was never really a question as to where we wanted to base the business or where we wanted to be spending our time. Being in our home state was obvious," Steven said. "Our first cart location was about a half mile from where Nick lived and another half mile from where I was living at the time. We are intimately familiar with the area. We knew the folks that ran the businesses and the neighbors. I think sometimes people forget how 100 or 200 people who are trying to help you out can make such a huge difference when you're starting something. That was really valuable."
The growth of King of Pops has been inherently grassroots. From asking customers for flavor ideas, to having their parents put in sweat equity and giving summer jobs to their friends' kids, what came next was an all-hands-on-deck operation.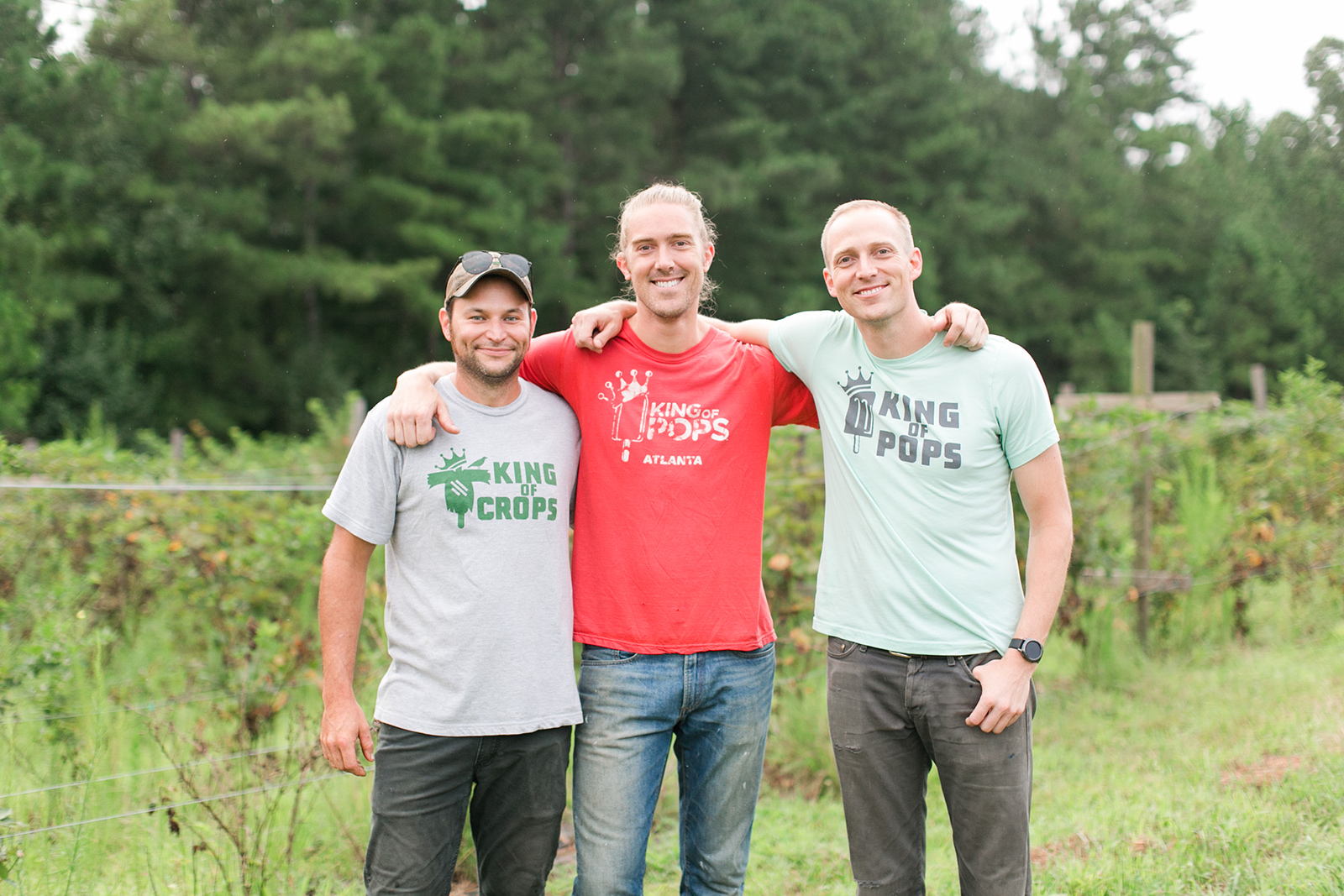 Stephen Dobek, left, Nick Carse, center, Steven Carse, right.
Growing crops for their pops
Just four years after starting the business, King of Pops wanted to experiment with growing produce and farming. They were already sourcing their ingredients from the southeast region, primarily Georgia, but wanted to be part of the process by following their product from crop to pop.
"We started King of Crops for a couple of reasons. The most straightforward is that we wanted to grow some amazing produce for our pops. That's still the focus out there today. Along with that, we feel like we had an opportunity and bit of a responsibility to put our money where our mouth is when it comes to local farming. We talk about it a lot in sustainability. We wanted to be a part of that movement so we could talk about it firsthand.
"Lastly ... we have a fun brand. When you have a fun brand, you can talk about things that others might not be as receptive to. For example, if we talk about composting with a group of third graders and show them how your food waste can make this amazing compost that will then help grow strawberries to make popsicles – it's a powerful story," Steven explained.
Nestled between Ga. 166 and Post Road in Winston, about 30 miles west of Atlanta, a new idea became a reality when the brothers purchased about 70 acres of farmland, which had previously been operated as a nursery. Now, with plans in motion, hiring a farmer was the next step.
From office walls to open spaces
Stephen Dobek is a New York-native turned Chicago transplant whose insatiable curiosity for farming brought him down south. Currently, he's the managing farmer at King of Crops.
"I was living in Chicago at the time just working in an office, and became more interested in agriculture by simply going to farmers markets, buying food and talking to people. I started reading books, doing research and then basically fell down the rabbit hole. It was really about having physical things that you can point to or touch on a daily basis that you've worked on, having that yardstick to measure your progress. ... It's very fulfilling to have that, and I think a lot of people lack that in their jobs now," said Dobek.
Wanting to leave behind the bustle of a large city, in 2012 Dobek decided to follow his parents, who had recently retired to South Carolina. What began as general labor on one farm quickly transitioned into a year-long internship on a 300-acre diversified family farm. From there, Dobek moved to Louisiana to manage livestock, and then to Morgan County, Georgia, to raise cattle, grow vegetables and plant a fruit orchard.
A few more farms and a stint in South Georgia ultimately led Dobek to overseeing King of Pops' farm operation in March 2018. As manager of the farm, Dobek has a hand in it all – from ordering and budget worksheets, to land rotation selection and even feeding the chickens. Most of all, it involves recognizing and utilizing the farmland's potential.
"The farm is still relatively young for us, and we're tapping into the true potential it can have and deciding the smartest ways to make use of the land, given our mission of producing crops for popsicles. We're clearing a lot of new land for long-term growing – plum trees, blackberries, muscadines, blueberries and goji berries, to name a few. Basically, we're working to make production match up more with what the popsicle end of things can utilize with each changing season," said Dobek.
Dobek is working to determine a handful of crops that can be grown annually to yield the highest number of popsicles. The main component to doing so is understanding the land.
"With any land, there's intricacies and uniqueness, specifically from a standpoint of learning about soil composition and the necessary tests that go along with it. For me, when I became a part of King of Crops, it was about being adaptable and understanding we're in the far outskirts of a major city. It's an exciting part of the job, learning what you've got and figuring out how to strategically work with the land," Dobek said.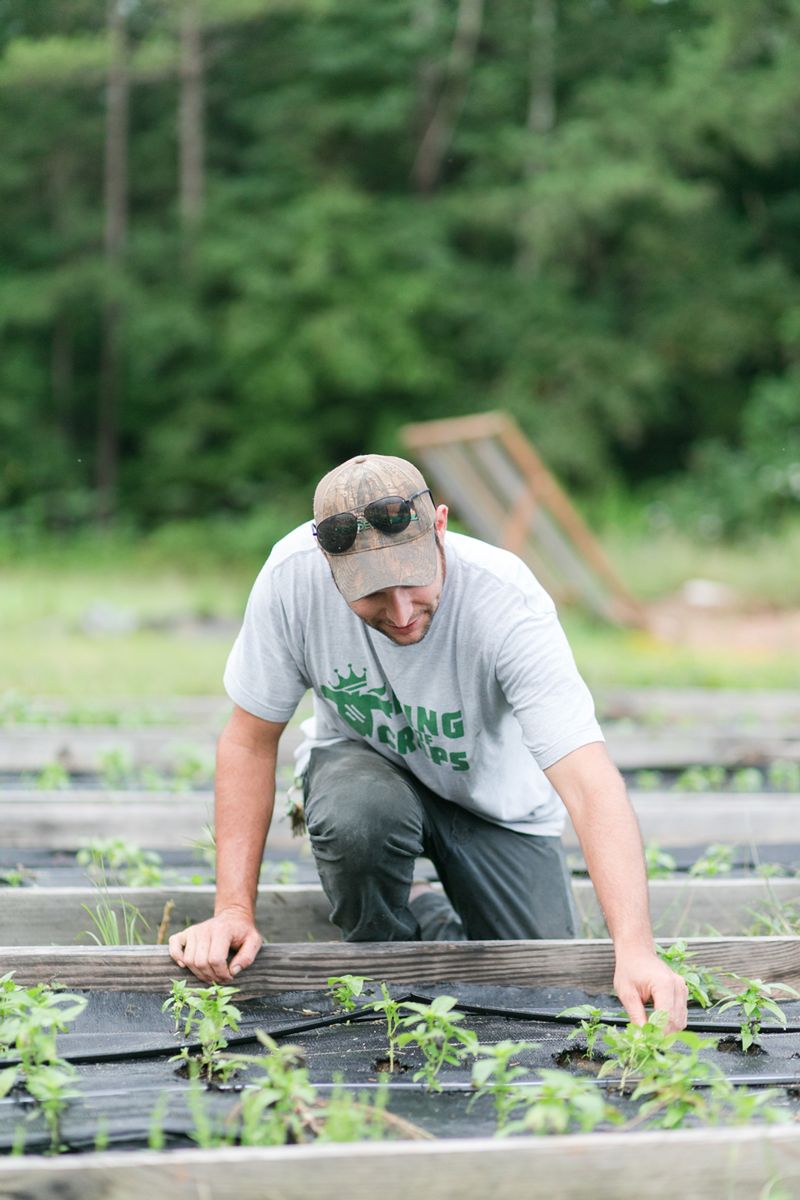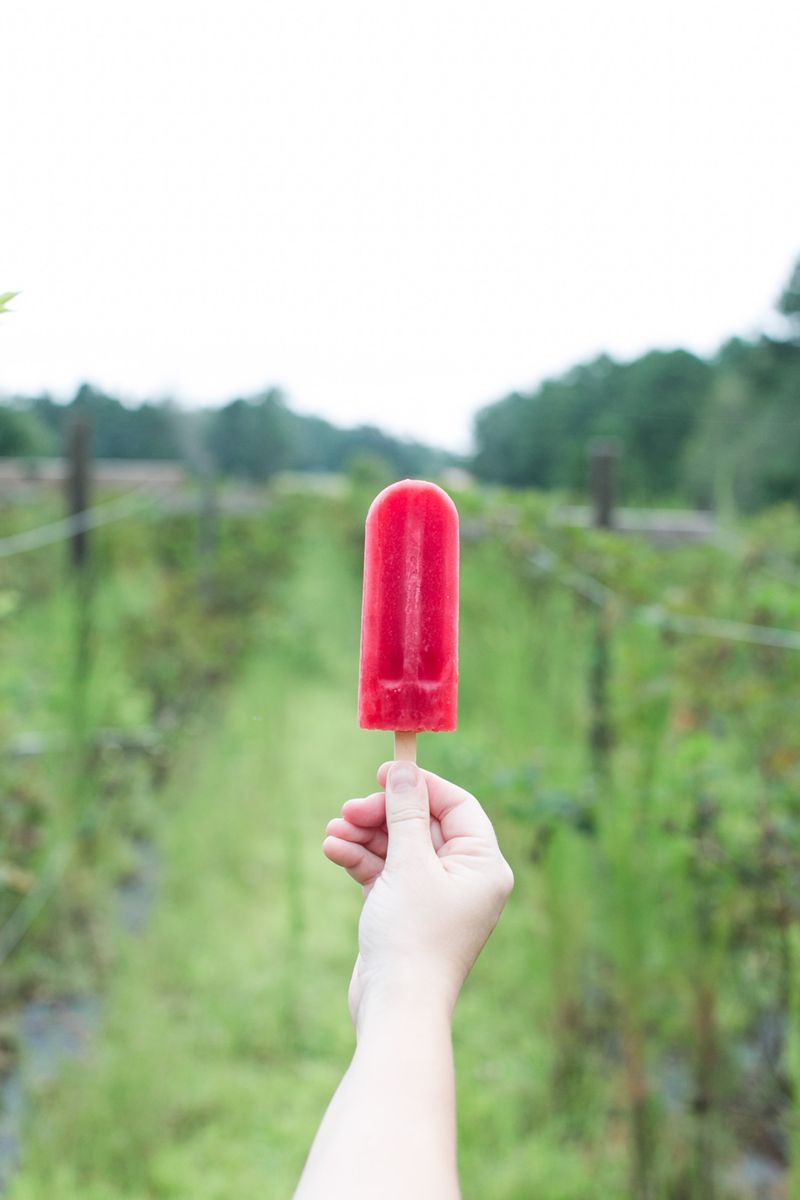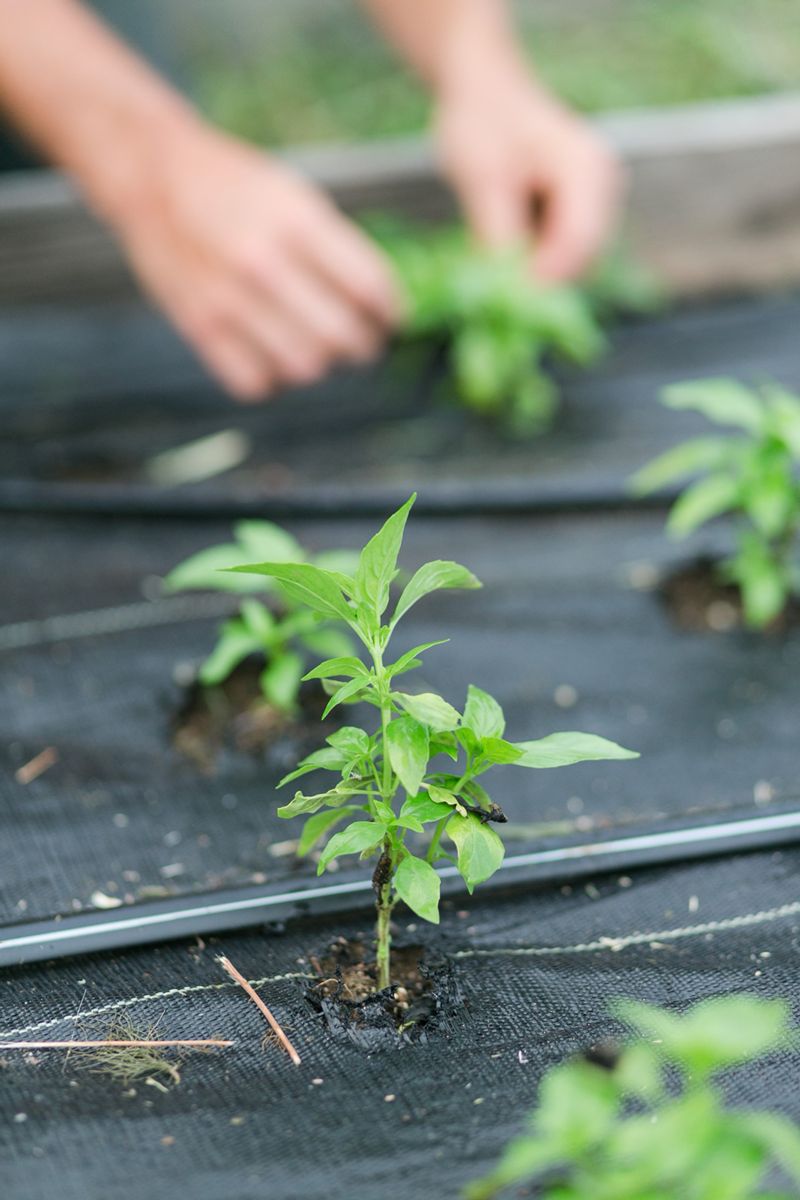 More than just popsicles
The Carse brothers place great emphasis on how their endeavor can do more than just produce a quality product.
"Our vision for the farm continues to expand with each new project. We're able to show how business and environmental stewardship can benefit from one another. We're collaborating with Compost Wheels, called King of Compost, where they bring food waste from all over the city for us to compost here at the farm. We're delving into agritourism by hosting school field trips, eventually becoming an event space and even hosting a farm stay at our tiny house on Airbnb. It's truly evolving every day," Steven said.
Owning a farm and a growing business, Steven said he has a new appreciation for agriculture, the state's leading industry, and what it means for him and his employees.
"Owning a farm, you look at produce completely differently – that goes for me, but it also goes for our employees," he said. "When we bring them out there, they just have a different appreciation for all the work that goes into the ingredients that we're using and also just the things they are eating at home. That in itself is invaluable."
To learn more or shop online, visit kingofpops.com.
Ann Ledford,
I love these pops, especially the coconut chocolate. If you haven't tried one you are missing a treat.