Agriculture + Lifestyle
The Farm Passport Rock Hunt
---
Posted on May 26, 2020 8:00 PM
---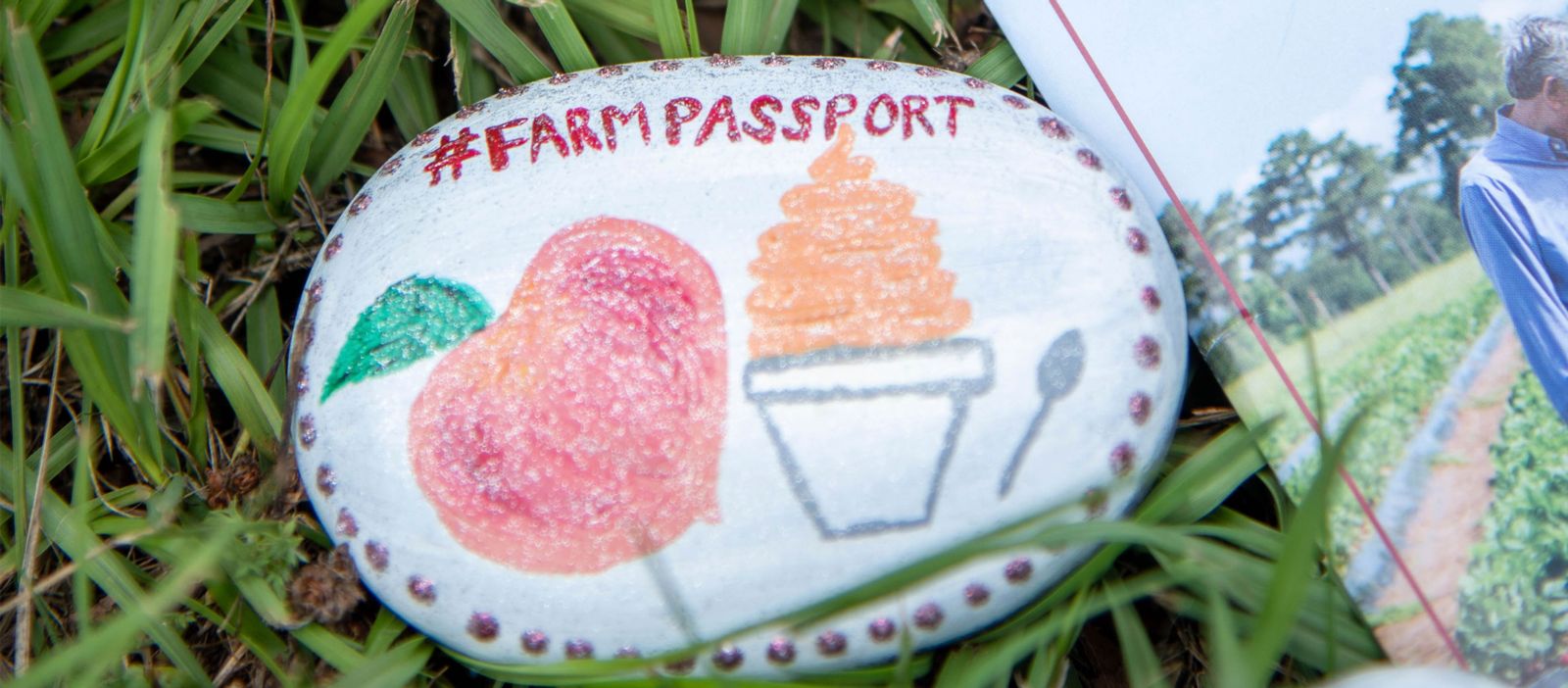 Do you like scavenger hunts? You're going to love the Farm Passport Rock Hunt.
Between May 30th-June 6th, 2020, take a journey around your state to hunt painted #FarmPassport rocks at some of Georgia's finest farm markets. When you find one, make a post on your social media using the hashtag #FarmPassport and tag both the farm and @gafarmbureau. When you show your post to the farm, you will get a prize on the spot!
Unique farm prizes await you at every stop ranging from farm t-shirts to ice cream! Be sure to leave the rock for the next person to find. Can you find all 10? This road trip promises to be memorable and will result in lots of fresh, farm goodies bought directly from the farm that grew it.
As you start planning your summer adventure, consider taking one of our suggested summer routes through North Georgia, Middle Georgia, and South Georgia.
Farm Passport Rock Hunt Locations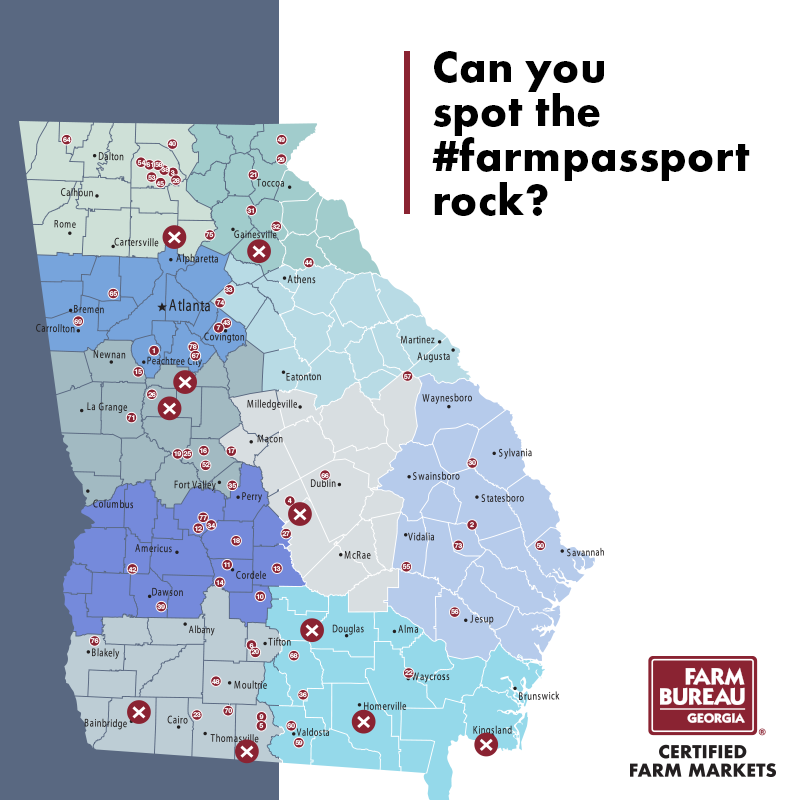 Happy Hunting!