Agriculture + Lifestyle
'I Left the Land Better Than I Found It'
---
Posted on September 27, 2020 8:00 PM
---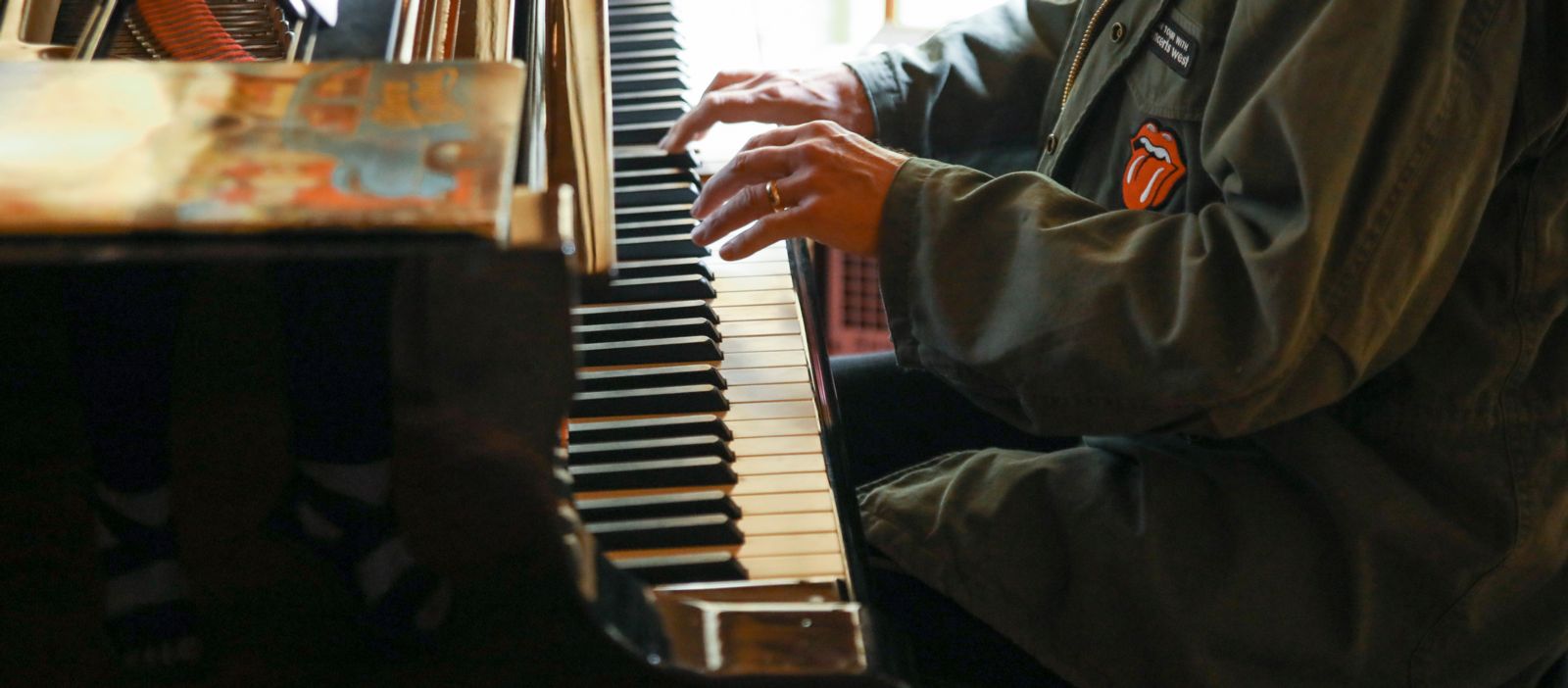 There have been lots of written words and plenty of talk about the talents of Chuck Leavell. Not only is he a world-renowned keyboardist, playing regularly with the Rolling Stones and on occasion with Eric Clapton and John Mayer, he's also become well known for his love of forestry. And that's evident when you walk among the pines at his home in Central Georgia.
"Well, you see this is my wife's fault," Chuck said. "Rose Lane's family has been connected to the land, literally for generations. She inherited some land from her grandmother back in 1981 and it just became our responsibility to carry on what we saw as a heritage of stewardship of the land."
Chuck and Rose Lane Leavell own Charlane Plantation, located in Twiggs County. The property has been in Rose Lane's family since 1792, and the Leavells have lived here since the mid-'80s. Chuck said that caring for the land through conservation and tree farming provides a nice balance to months spent on the road as a musician.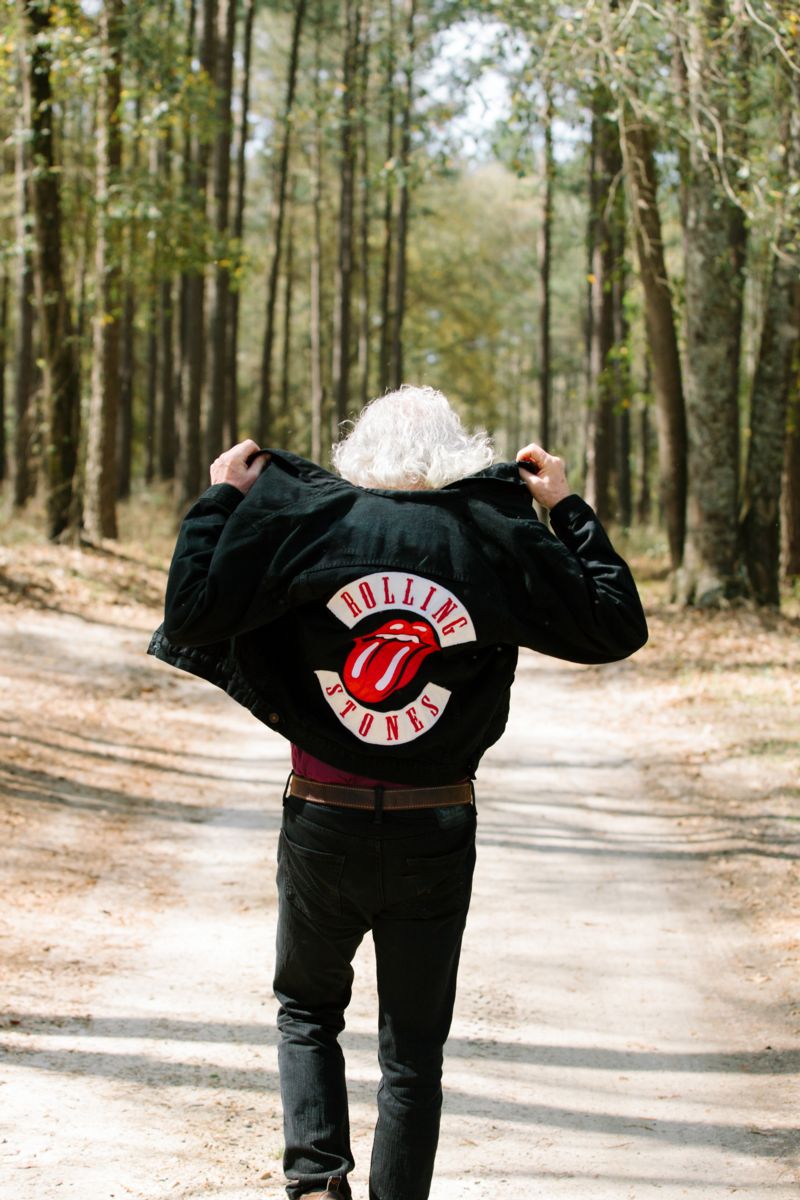 "I just believe that working the land, having a family as strong as we have, helps keep you grounded, you know. And those are the really important things in life," he said. "It's such a great opportunity for me to be able to go out and play with these wonderful artists, but when you come back and you're connected to the land you realize what your priorities are, and this is certainly a priority for us."
The Leavells have a few employees who live on the property full time, and help care for it while Chuck and Rose Lane are away.
"Forestry, as we know, is a long-term thing. It's not like farming where you've got row crops that need tending more often, or peach trees or pecan trees. That's one of the reasons that Rose Lane and I decided to go forward with forestry when she inherited this land," Chuck said. "Forestry fit the bill for us in terms of, I could go tour and record and follow my musical career without having to worry about it day to day."
In the years since they've taken over Charlane Plantation, the Leavells have focused not only on conservation, but on growing the business of running the plantation – especially in terms of offering traditional Southern quail hunts.
"We started that, I guess, about 20 years ago. Little by little, it has really grown. Now, it's mostly repeat customers, lots of corporate clients that come in, developers that are entertaining their various people that they work with; we love that. For me, it's like bringing the audience to me instead of me having to go out on tour," Chuck said. "Certainly, we have fast flying birds, great dogs and courteous guides. The food is incredible – Rose Lane makes sure of that. I'll sit down and play them a few songs or tell them some rock 'n' roll stories from the road. That's become one of the most enjoyable things that we do out here. It's seasonal, so it lasts about four months and then we're on to other things."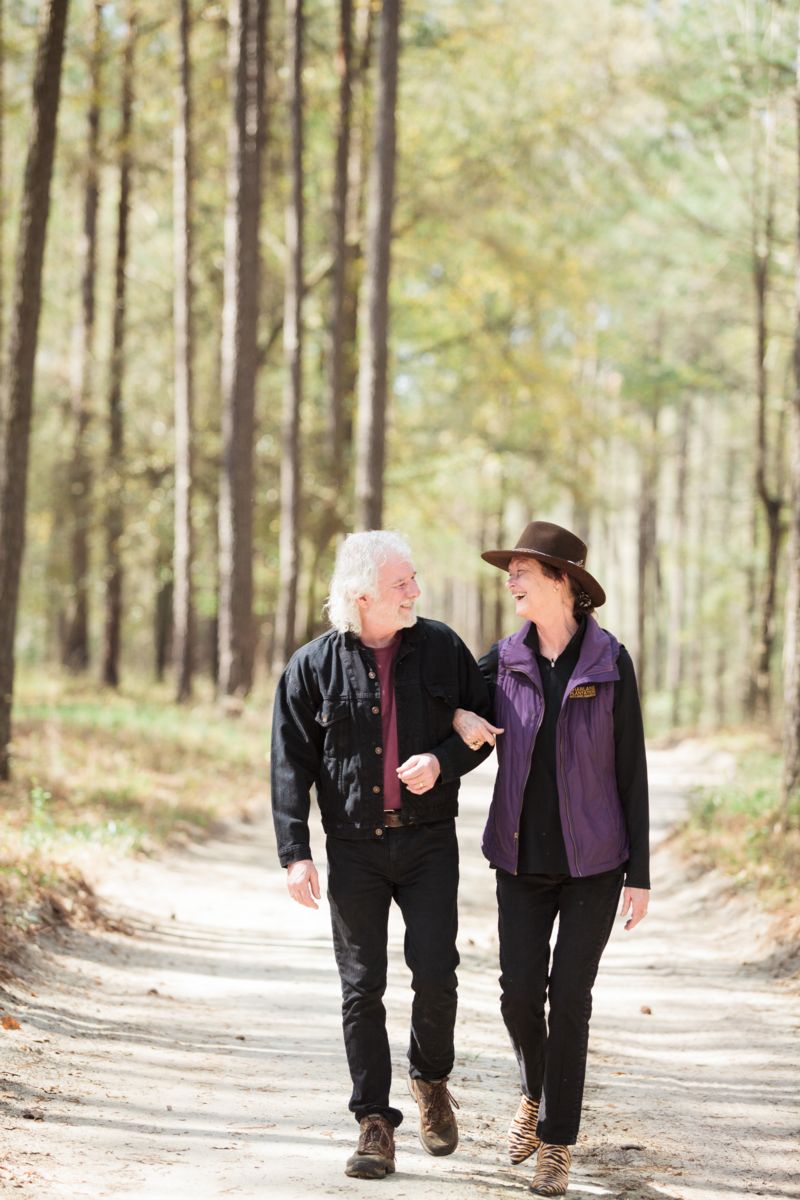 Music fans know those "other things" include touring and playing keyboard for the last 37 years with the Rolling Stones. When planning their tours, Chuck plays a big role in helping curate performances as musical director.
"So, here's the deal, you know you're going to do the iconic songs. I mean, people would go away upset if you didn't do all of those things. But what you want to do is to fill in the rest of it with some interesting material. The body of work is so incredible. I mean, hundreds of songs that Mick Jagger and Keith Richards have written. You certainly can't get them all in there, but what you try to do is get some interesting ones that the hardcore fans would recognize, but that maybe the general public would say, 'What was that?' ... I gladly take the responsibility because I think I have a fan's perspective. I'm not only in the band, but I was a fan of the Stones when I was 14 years old playing that stuff at the YMCA with my first band. So, I think I have a certain perspective of what the fans would like to hear and how the set can flow," Chuck said.
For those who may not know much about Chuck outside of the Rolling Stones, it may come as a surprise to learn that he's also a television host, producer, website co-founder and documentary subject.
"America's Forests with Chuck Leavell" airs on PBS stations around the nation, as well as on the website, americasforestswithchuckleavell.com. The episodes explore individual states in the U.S., touching on outdoor issues unique to each place.
"The idea came some years ago through the fact that there's so much misunderstanding about forestry. In my travels as a musician or also promoting forestry, you get people that don't quite understand what sustainable forestry is all about," he said.
One of the ways Chuck has shared information about forestry and the environment is through the Mother Nature Network, a website he co-founded in 2009.
More recently, he was the subject of the documentary, "Chuck Leavell: Tree Man," by Allen Farst. The movie won the "People Choice Award" at the 2020 Sedona Film Festival and took several years to film.
"There are three components to the documentary. One component, of course, is music and the career that I've been so fortunate to have and the different artists that I've worked with," Chuck said. "The second component is forestry. The third component, and most important, is a love story. Rosie and I have been married for 46 years. We have two wonderful children and four grandchildren."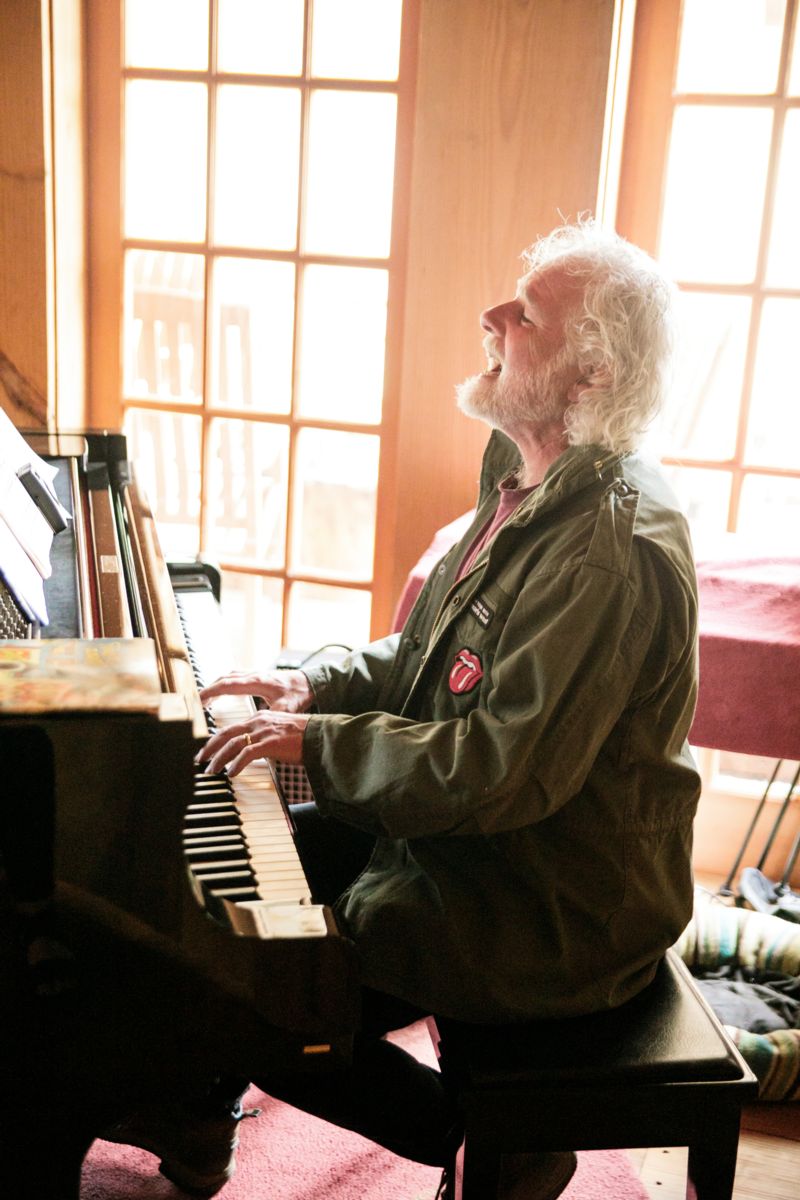 With a family rooted in Middle Georgia, despite a rigorous touring schedule and filming dates, Chuck's thoughts remain centered around home and Charlane Plantation.
"You know, sometimes it just drives me absolutely crazy. I'll be out on tour and it's wonderful. You get to visit these great cities and play in front of bring crowds, and play the music which is always awesome, but you know, part of my mind is back here, saying, 'Well, did we get enough rain? Is everything OK?' It is a constant thing, it is always on my mind. But I will say this, it is a wonderful balance to be able to do both," he said.
From playing tunes on one of his grand pianos to planting pine trees, his hope for his home is this: "That I left the land better than I found it."
The Leavells could live anywhere in the world, but they are proud to call Central Georgia their home.
"I am just a die-in-the-wool Southerner, born and raised in Alabama. Rose Lane says I defected to come here to Georgia. But you know, I have roots in the South. The South has been so good to me, and there's nowhere in the world I would rather live."