Agriculture + Lifestyle
First Lady Marty Kemp Helps Grow Georgia
---
Posted on September 24, 2019 8:00 PM
---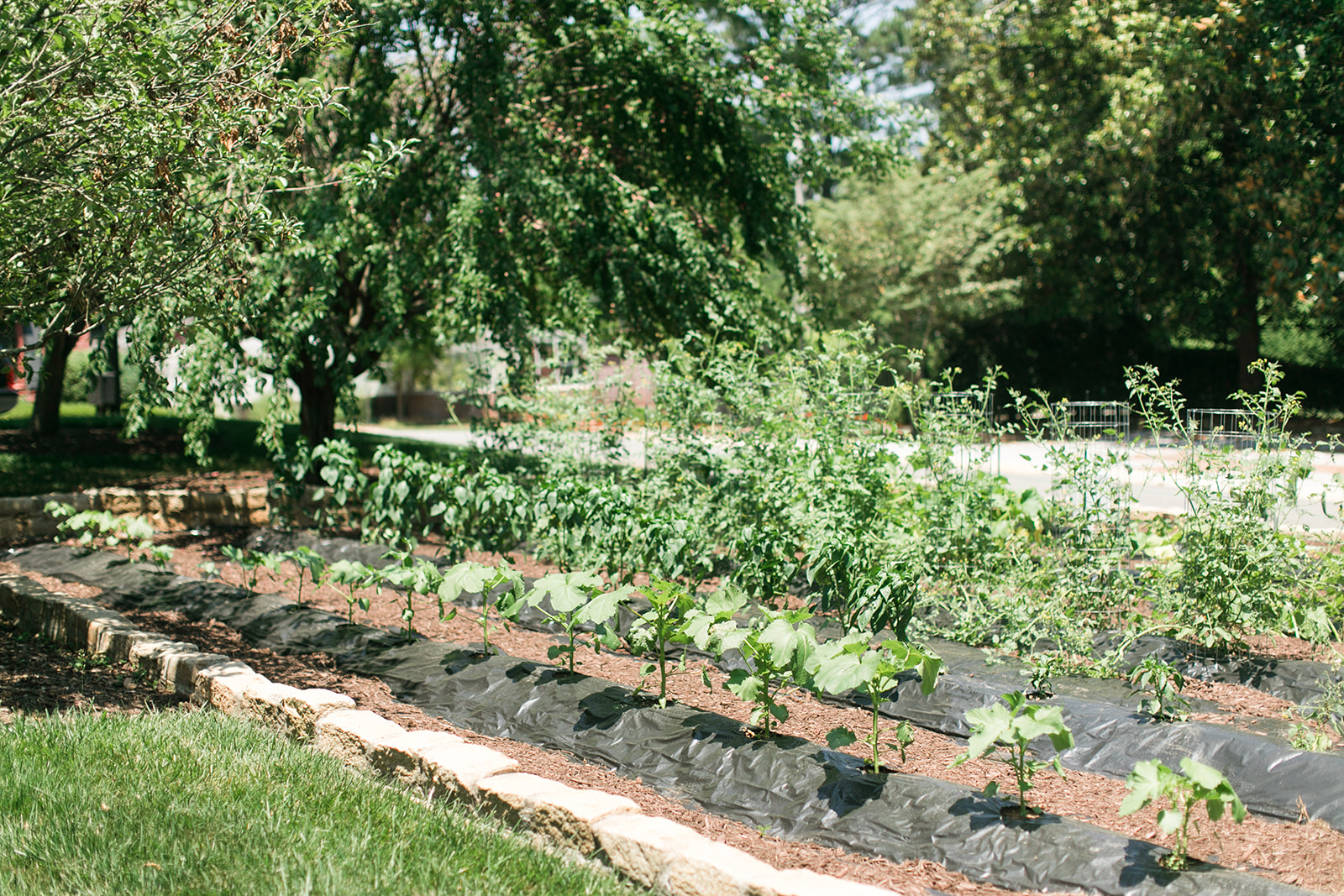 Before Marty Kemp moved into the Governor's Mansion in Atlanta, she admitted she wasn't that great at growing a garden. Now, as she looks across her lush green lawn, Georgia's First Lady has the state's first industry on her mind daily.
"I've always wanted a garden," she said. "I have tried at home several times but found I can't even grow tomatoes. Chef Stanley Simon and the mansion staff are educating me about growing vegetables. The guys have asked me what I wanted to put in the garden and this year it included a wide variety of vegetables."
With the help of grounds crews, the onsite garden now yields cucumbers, butternut squash, yellow squash, broccoli, bell peppers, jalapeno peppers, green beans, tomatoes and zucchini.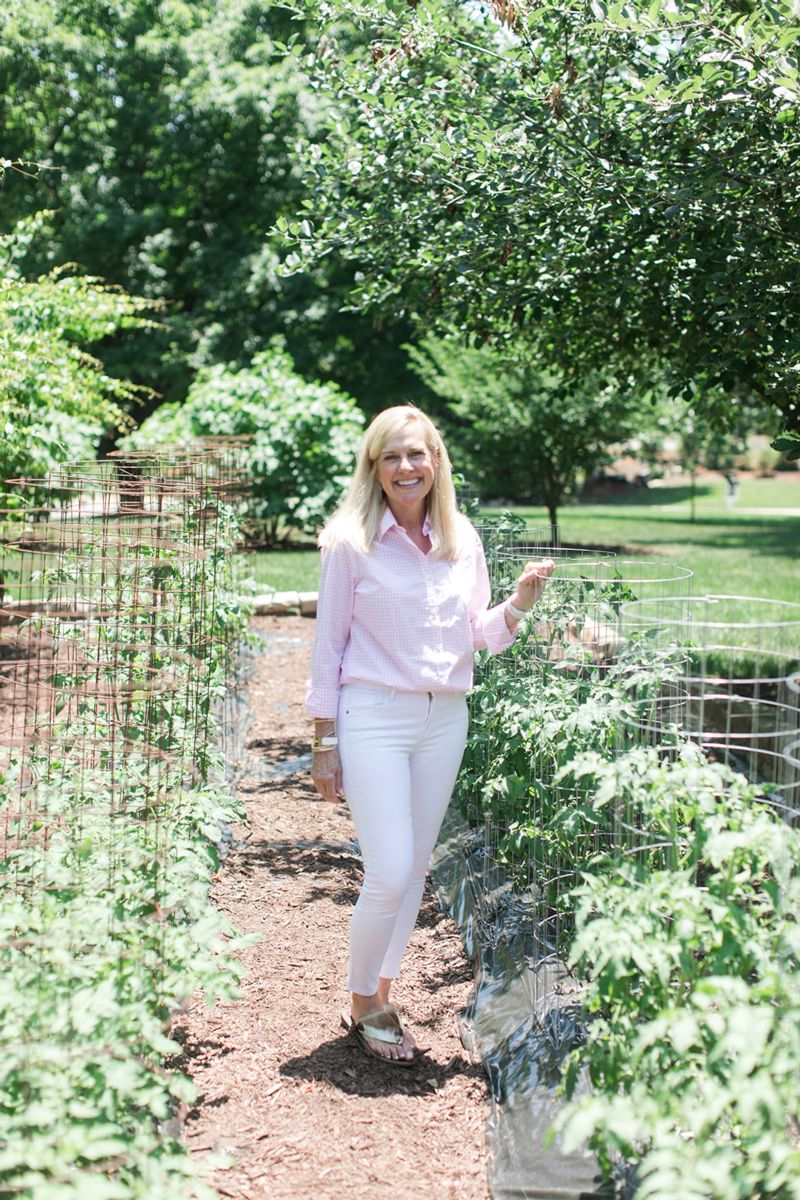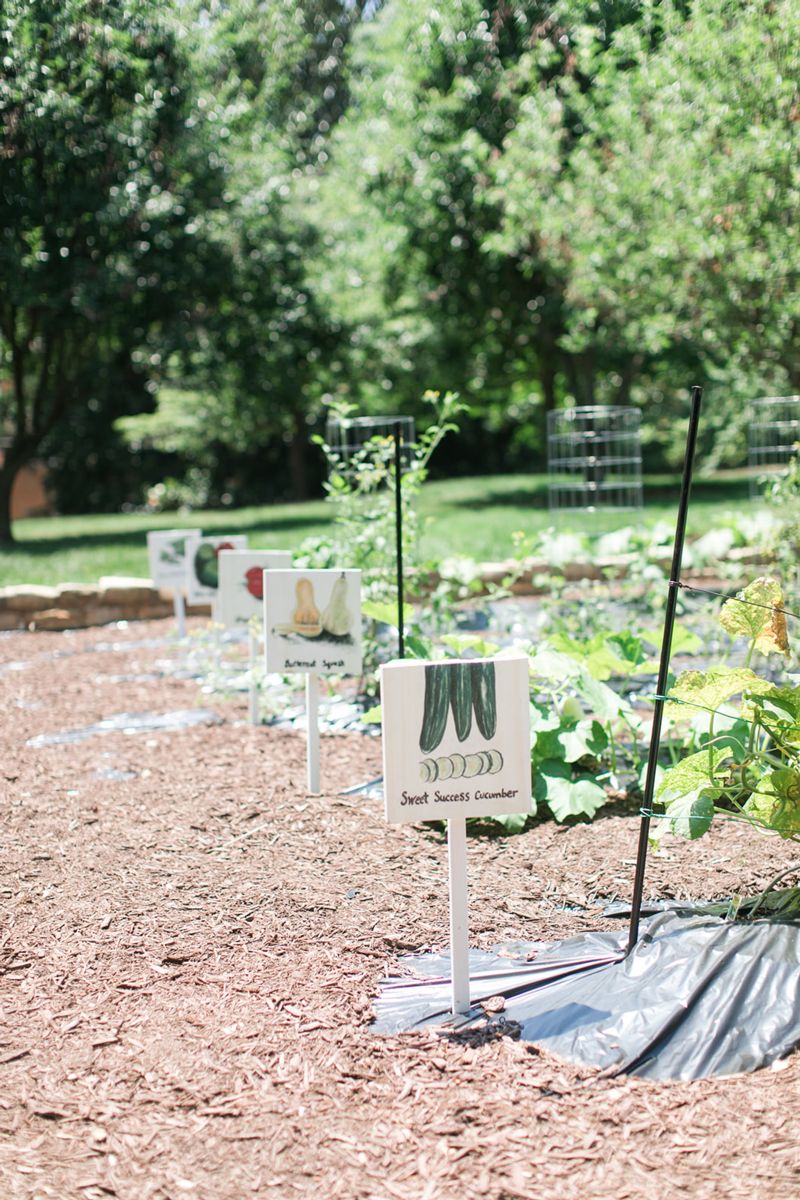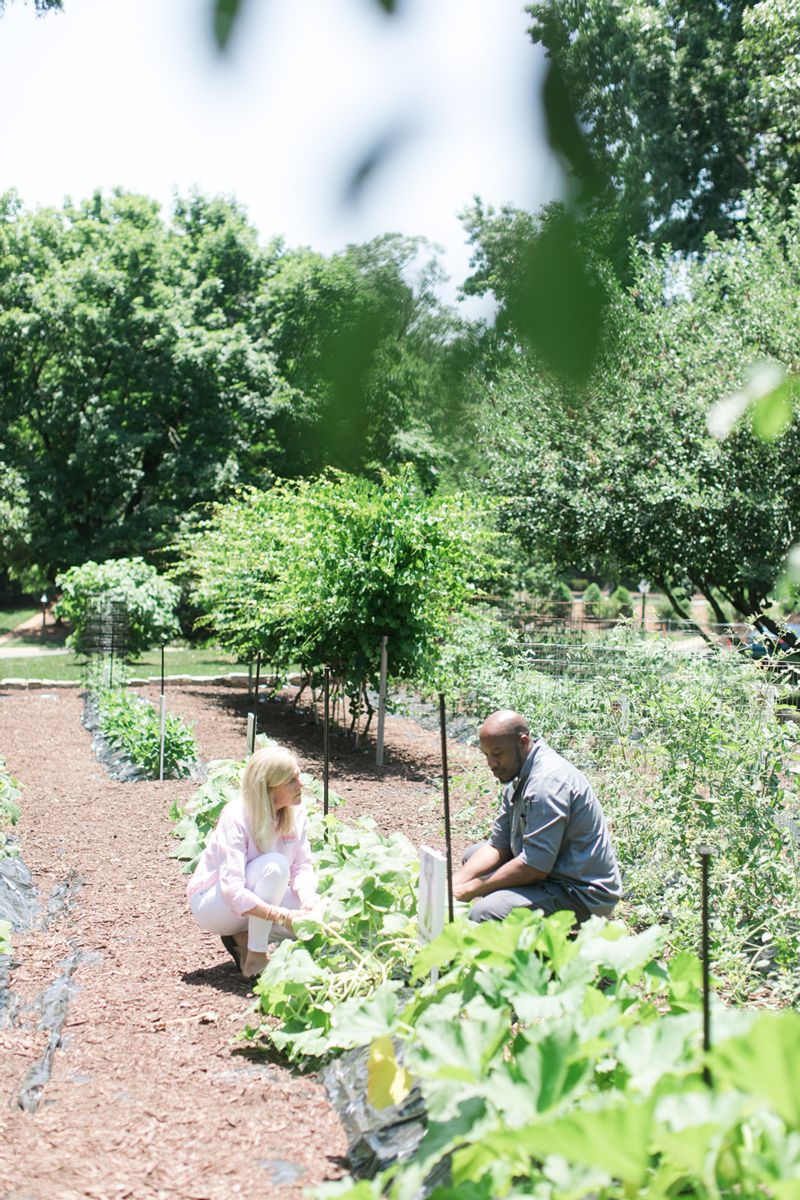 Recently, Marty offered a kitchen tour and garden stroll along the grounds of the 18-acre property. The "People's House," as she regularly refers to the mansion, is situated in the Tuxedo Park area, in the Buckhead neighborhood of Atlanta. It's an area far removed from her hometown of Athens, where she attended Clarke Central High School and the University of Georgia.
She and her husband, Georgia Gov. Brian Kemp, have known each other for almost their entire lives, as their families were close friends. They met when she was just 2 years old, but didn't start dating until after college. Spending time together outdoors, enjoying nature and a laid-back lifestyle, the couple learned they shared an affinity for horses, fishing and tractors.
"That's really how Brian and I dated," Marty said with a laugh.
Since their wedding 25 years ago, her love for farmers, animals and the commodities produced in the state has only grown stronger. While raising three daughters – Jarrett, Lucy and Amy Porter – the Kemps spent a great deal of time at livestock facilities around the state, sharing time with other families who were devoted to raising their own children in the same rustic environment.
"One goal I have is to see more support for the ag industry in Georgia. Farmers have a lot on their shoulders," she said.
In her role as First Lady, Marty certainly has the influence to place a spotlight on agriculture, and is doing her part to promote all aspects of the industry. That influence began while on the campaign trail with her husband.
"The ag community is so important to our family. Brian is an ag graduate, and our daughter Lucy wants to go into ag science or business and follow in his footsteps, which I think is wonderful. We are proud of her. We have a small business background and definitely connect with the farmers and small business owners," Marty said. "It's very important to us to support that and support the state. In traveling all over the state during the campaign, we saw all aspects of it, and it reminds us that we have to support our famers."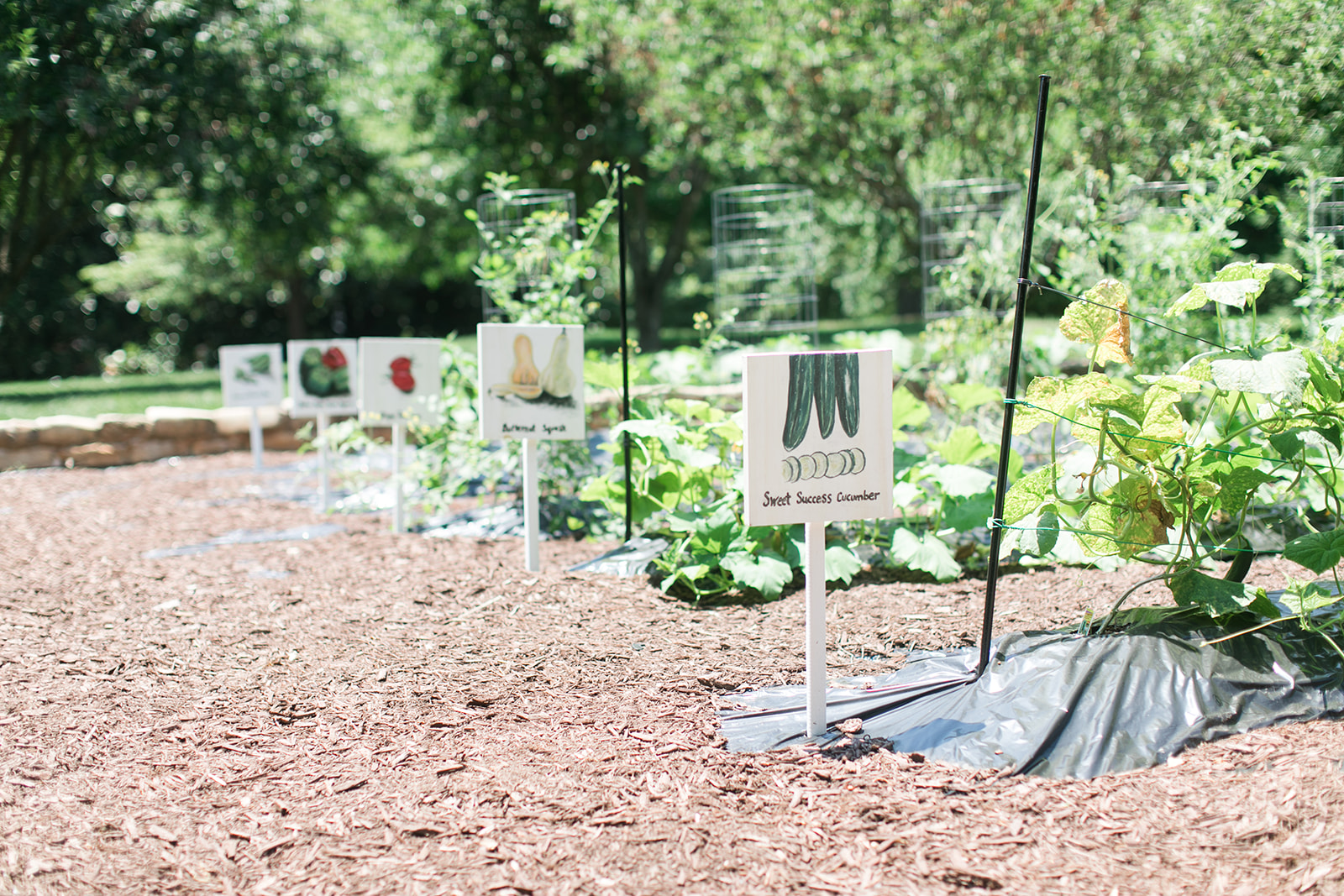 Perhaps it was the roads traveled along the campaign trail that inspired one of the Kemps' recent agriculture initiatives – a focus on using Georgia-grown trees, shrubs and flowers along Georgia's roadways and at welcome centers.
"This will ensure that all that all state-funded projects by the Department of Transportation will comply with the standards of the Georgia Grown program," Marty said at a news conference announcing the roadways initiative. "From Tennessee to Florida and Alabama to the Carolinas, people traveling through Georgia will see the true natural beauty of plants and trees locally sourced and native to Georgia."
The roadways initiative is based on the Georgia Grown program, which is sponsored by the Georgia Department of Agriculture with the goal of helping our "agricultural economies by bringing together producers, processors, suppliers, distributors, retailers, agritourism and consumers in one powerful, statewide community," according to the program's website.
In addition to the state's roadways becoming Georgia Grown, Marty has quite literally brought the idea home with her.
"Brian campaigned around the fact that agriculture is our largest industry," she said. "We are so strong when it comes to pecans, peaches, blueberries ... it just makes sense for the first family to support those products and those producers."
In January, she hosted a luncheon for legislators' spouses and announced that the Governor's Mansion will be Georgia Grown.
"The Kemp Family is proudly Georgia Grown, so we are excited to make this brand a central part of our lives at the Governor's Mansion," she said in a statement. "By working with the Department of Agriculture and Commissioner Gary Black, I am confident we can take Georgia Grown to the international stage and keep agriculture the top industry in our state."
In stressing connections to Georgia agriculture, she spoke fondly of the relationship the Kemp family has with Gary Black and his wife, Lydia. When Brian Kemp took the oath of office as Georgia's 83rd governor, Marty began working closely with the Blacks, and called their relationship "really special."
"Lydia asked me about making the mansion Georgia Grown during the gubernatorial campaign," Marty said. "I asked Lydia, 'Why isn't it already?' I mean, it just makes sense. I thought the whole mansion should be reflective of Georgia-grown products."
That's where Chef Simon comes in. While the garden at the Governor's Mansion was planted in 2013, since moving in, Marty has worked with Simon and mansion staff to plan, plant and optimize growth of this year's fruits and vegetables.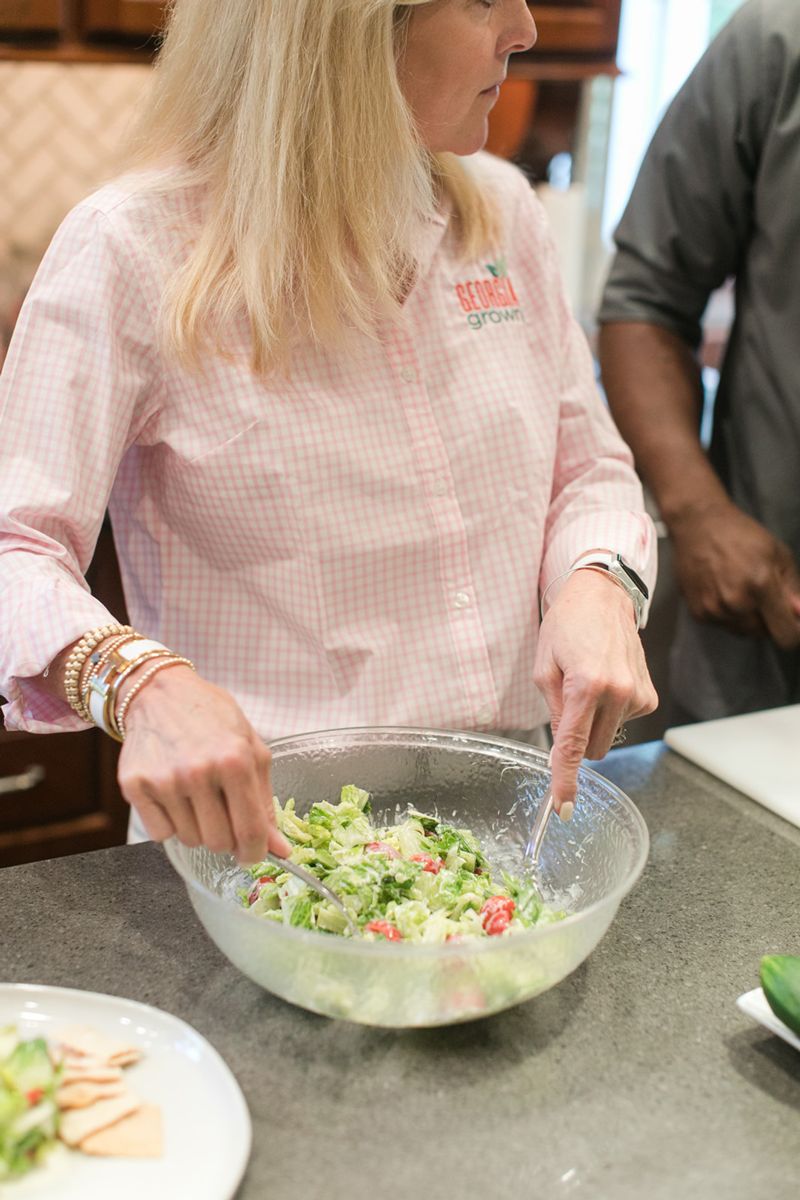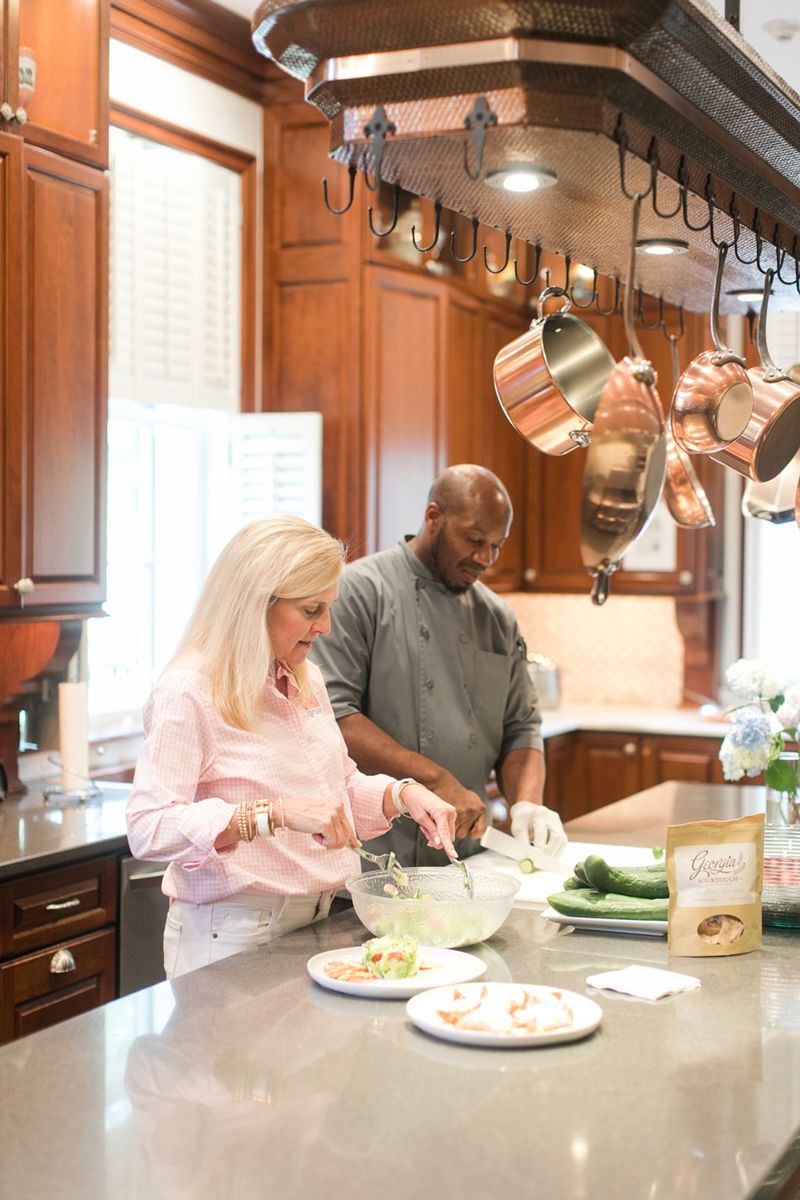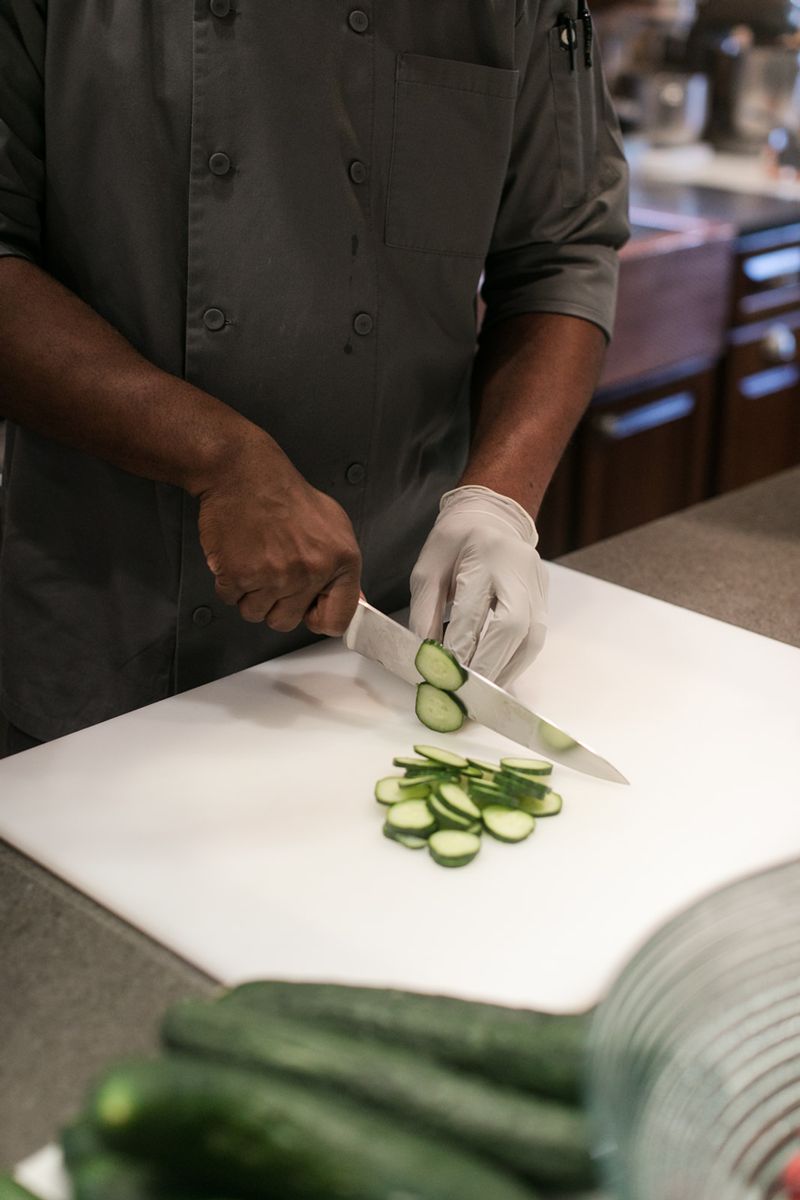 "When we arrived, I talked to Chef Simon, the house chef, and he did his homework and research on Georgia-grown and Georgia-raised produce. He has actually helped educate all of us on what our state has to offer and how beautiful it is," she said.
On all planned menus, the chef has made a thoughtful effort to request commodities grown in the onsite garden and in the greenhouse – that includes meals for the Kemp family, as well as special occasions, such as the January luncheon.
"I wanted to bring Georgia-grown products into the mansion for our family," she said, "but most importantly for all visitors."
Marty said she believes strongly in Chef Simon's talents and depends on his role, along with staff member Kat Satterfield, to coordinate the planning of family and official events.
"Simon and his team knock it out of the park every time. They make us look good," Kemp said with a smile, referring to the family's ag initiatives – and their waist lines.
Kemp requested early in the new administration that the kitchen staff prepare salads for lunch and smaller portions.
"I asked that he not serve three- or four-course meals. I believe in saving where we can for our own needs, and if we are entertaining as part of a state function," she said.
She hopes the changes made at the mansion will inspire other Georgians to live Georgia Grown where possible, and that as the program grows, it will become just one of ways the Kemp administration leaves a positive legacy of ag promotion throughout the state – for current and future generations.
About creating a legacy, Marty said, "I hope there are a lot of other things that will be our legacy, but I would love for Georgia Grown at the mansion to be one of them, absolutely."
Vickie Adcox
I am from a long line of Farmers that I am very proud of the farm is still in our family very good article thanks
Marian Morris
So proud of Govenor and Mrs Kemp.