Agriculture + Lifestyle
Angel Food Cake with Macerated Strawberries
---
Posted on March 3, 2020 7:00 PM
---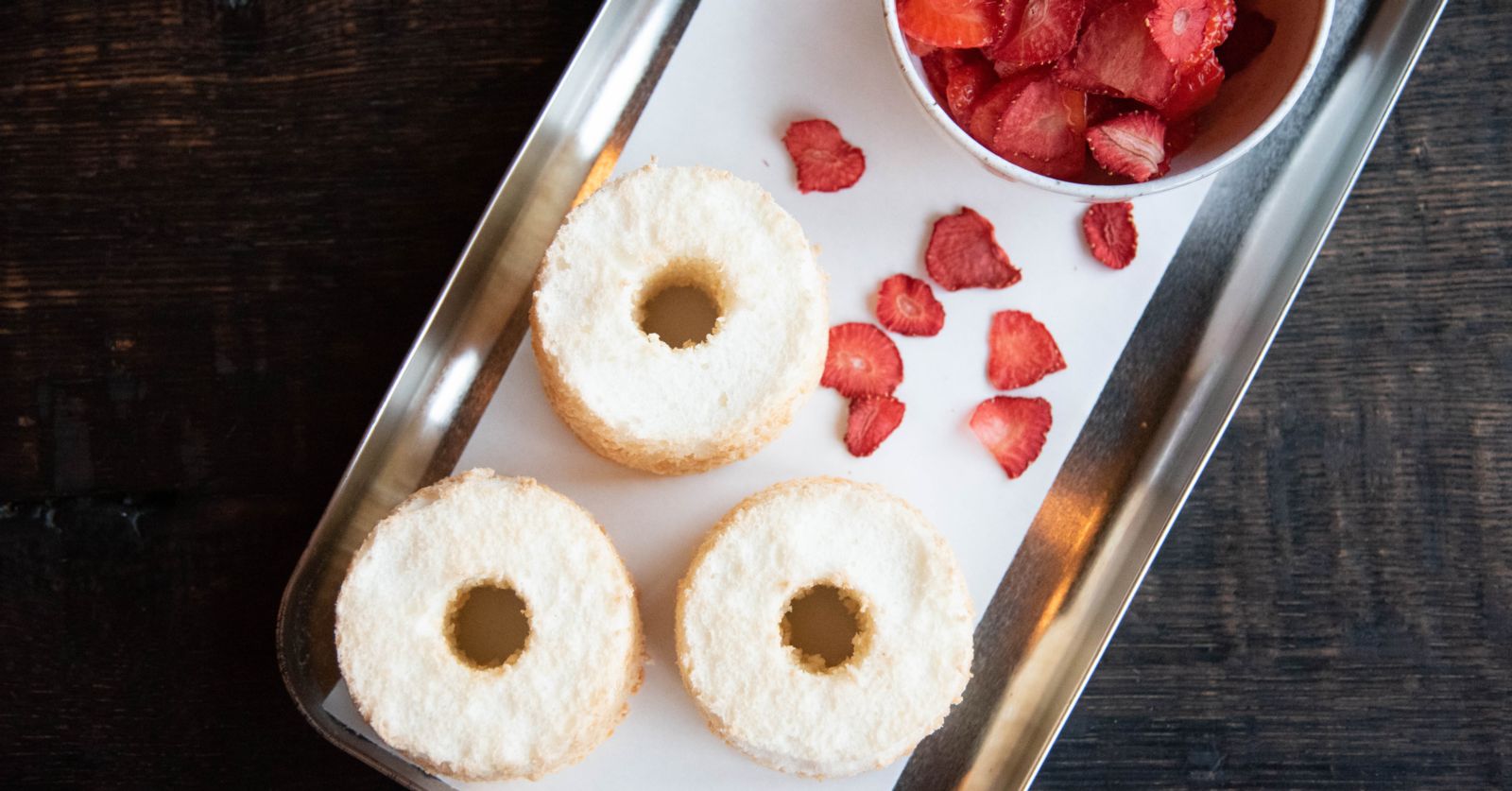 Special Contribution by Anne Quatrano, James Beard Award-winning Chef and Restaurateur
My northern grandmother spoiled us as children rotten. She was incredibly stylish, loved to cook and everything was served with a flair. Her china collection was impressive, and thanks to it, we were able to open Bacchanalia on a very tight budget. Her angel food cake was sublime and always has been a favorite of mine since I was a small child. Our favorite birthday cake was an angel food cake with a boiled chocolate custard between the layers. Her trick was to cool the cake while still in the pan upside down on a bourbon or wine bottle. I cannot think of anything I would rather eat with lightly macerated, just-picked strawberries.
Angel Food Cake
Ingredients:
2 cups sifted cake flour
1 ½ cups granulated sugar, divided
1 teaspoon kosher salt
1 tablespoon lemon zest, finely chopped
3 cups egg whites, cold
2 tablespoons water
2 tablespoons lemon juice
2 teaspoons cream of tartar
2 teaspoons vanilla extract
Instructions:
Pre-heat oven to 375 degrees.
Sift together the flour and ¾ cup sugar twice onto a piece of parchment paper and set aside.
In a large mixing bowl on a stand mixer fit with a whisk attachment, beat the egg whites on low until frothy. Then add water, lemon juice, cream of tartar and vanilla.
Gradually increase the mixer speed until the whites begin to mound and add remaining ¾ cup sugar, ¼ cup at a time, ensuring that all has been incorporated before adding more.
Beat the whites until they are glossy and form soft peaks, be careful not to over mix.
Sprinkle 1/3 of the flour and sugar mixture over the egg whites and gently fold by hand to incorporate. Repeat adding the flour and sugar mixture twice more until it's all evenly distributed.
Carefully transfer batter to an ungreased and very clean 10-inch tube pan and use a spatula to draw through the batter to remove any large air pockets.
Bake in the oven for approximately 45 minute; the cake should be golden brown and should spring back when touched to ensure it is cooked throughout.
Allow the cake to cool in the pan upside down on an empty wine bottle to prevent the cake from falling.
Run a paring knife around the edges and invert onto your cake stand to serve. Serve with Macerated Strawberries.
Macerated Strawberries
Ingredients:
2 pounds strawberries
½ cup granulated sugar
Juice of two lemons
Instructions:
Hull and quarter strawberries. Place in bowl and sprinkle with sugar and fresh lemon juice. Let stand for 30 minutes and then gently stir together.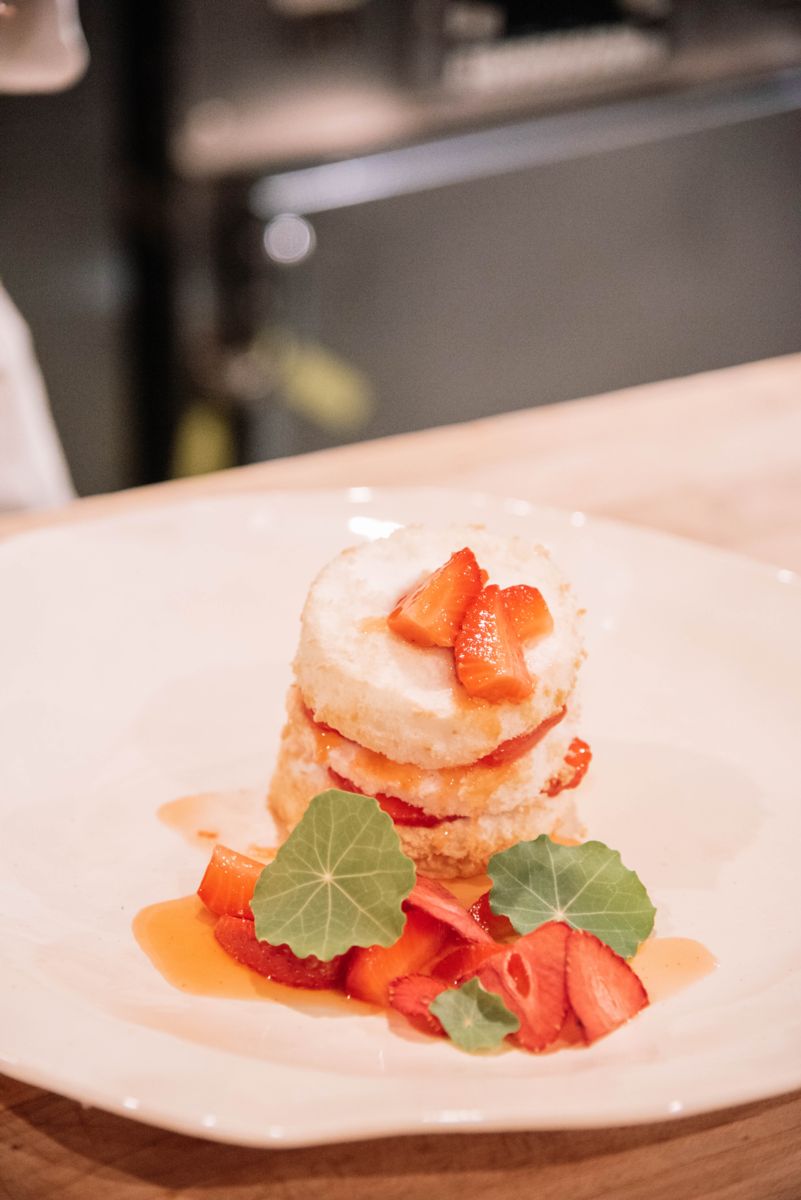 Georgia Neighbors was thrilled to have the opportunity to sit down with Anne Quatrano, the chef behind the wildly popular Bacchanalia restaurant, which serves contemporary American cuisine with ingredients from Summerland farm and was named #6 in Atlanta Magazine's "50 Best Restaurants". Learn more about Ann's passion for food and fresh ingredients in the upcoming spring issue of Georgia Neighbors, available March 26, 2020.