Agriculture + Lifestyle
The Giving Trees
---
Posted on September 2, 2021 8:00 PM
---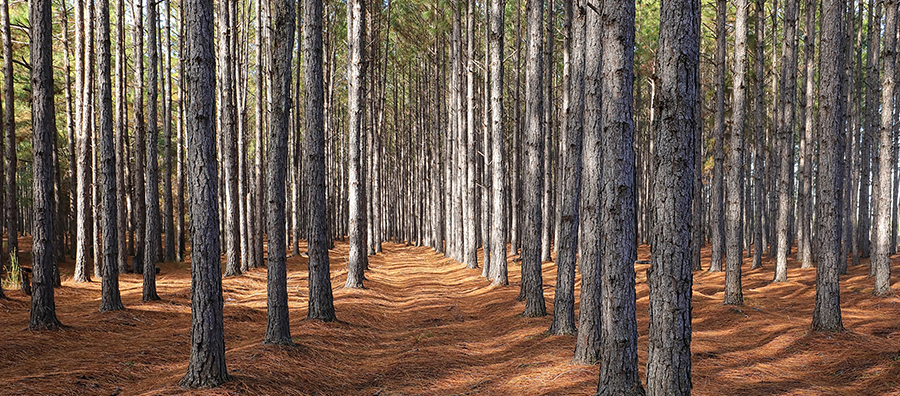 Just like the popular kids book by Shel Silverstein, Georgia trees give and give and give. Not only does the forestry industry generate jobs, economic output, and more than 5,000 life-sustaining products, Georgia trees clean our air and water in the process.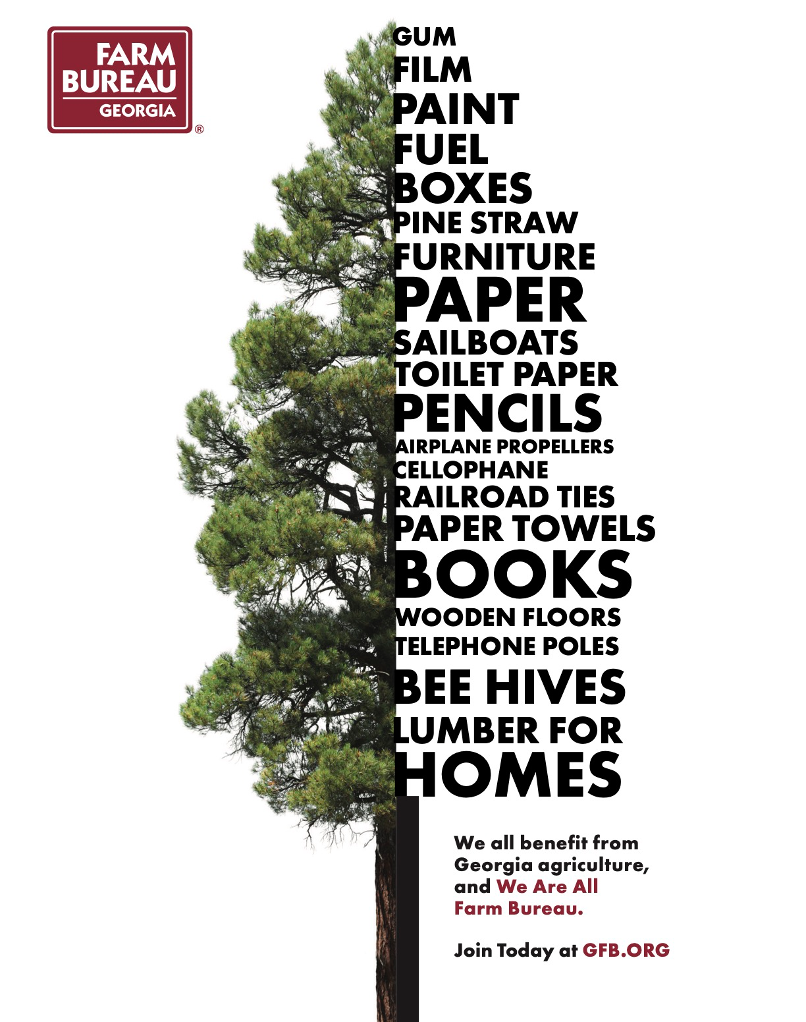 Here are a few interesting facts about this important industry:
Forestry contributes $983.6 million to the Georgia economy (source).
---
Georgia harvests more timber than any other state in the nation, while also increasing net tree volume since 1953 (source).
---
One pine tree produces approximately 80,500 sheets of paper (source).
---
Georgia leads the nation in the export of 21 commodities with an estimated trade value of $3.9 billion (source).
---
Georgia's forestry industry is the top in the nation for reforestation – the state grows more than 331 million seedlings annually (source).
---
One tree produces more than 800 rolls of toilet paper, and 83 million rolls are produced per day. More than 7 billion rolls of toilet paper are sold yearly in the United States alone (source).
---
Close to 100 billion cardboard boxes are produced each year in the United States, and 75% of them are recycled (source).
---
Georgia's forestry industry contributes 141,214 jobs (total direct and indirect employment) and total wages and salaries (including benefits) in 2019 marked $8.6 billion, which makes the forestry industry the second largest industry in Georgia in terms of employment (source).
---
An average family home (2,600 square feet) requires approximately 45 mature trees (22 of which are used to frame the house). On average, it takes more than 20 full-grown trees to build every 1,000 square feet of structure. You can calculate the number of trees needed for your home by dividing the total square footage by 20.33 (source).
---
Adding hardwood floors to your home tends to increase its value because it is easier to clean, improves indoor air quality, and makes a room look bigger and more aesthetically pleasing. Hardwood flooring is unique, like a fingerprint, because no two hardwood floors are exactly the same.
---
Agriculture is one of the few things that connects us all. We all benefit from the work that Farm Bureau does because we all rely on farmers for food, shelter and clothing. We Are All Farm Bureau. Join Farm Bureau today or gift a membership to a friend to help us promote a safe and abundant supply of Georgia grown products.