Agriculture + Lifestyle
Meet Hinkley Hood, State FFA Secretary
---
Posted on February 18, 2018 7:00 PM
---
Hinkley Hood is from Waycross, Georgia and a member of the Ware County FFA Chapter. His small home town is made up of trains, semi-trucks and trees. Ever since Hinkley could walk, he's been been working with equine on his family's farm since he could walk. its no surprise that his Supervised Agricultural Experience is in the Equine area.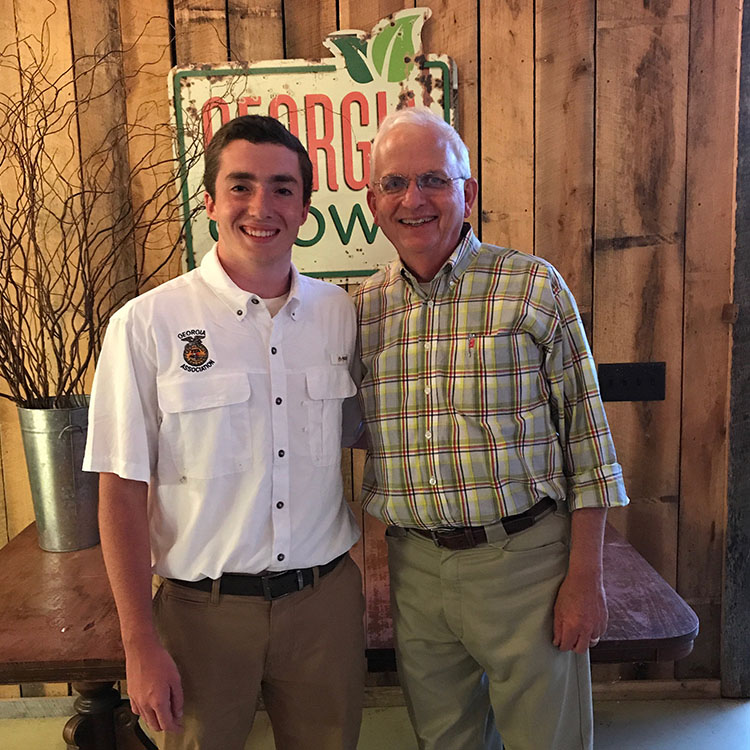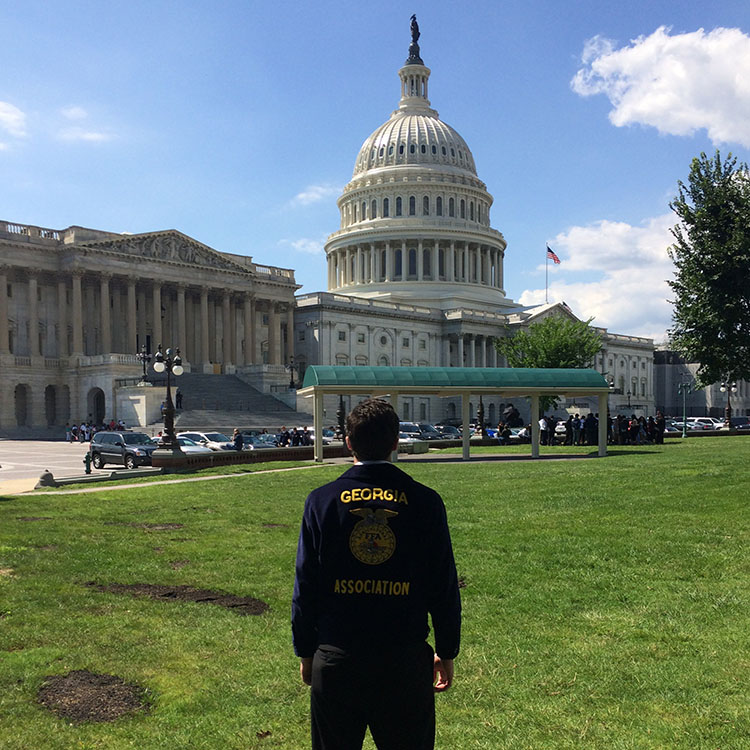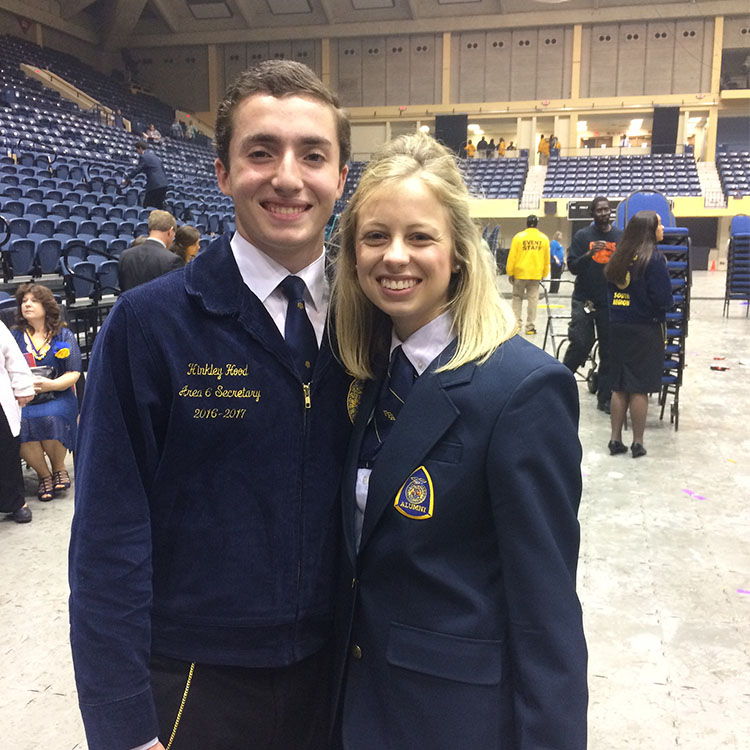 Georgia Neighbors connected with Hinkley to explain what drove him to run for state office. Here is his response:
"I started my FFA career in the sixth grade at Ware County Middle School. I was not the most active member during my middle school years, only competing in my county market hog show and forestry. However, the FFA was a tradition within my family. My dad was the Chapter Treasurer when he was in high school and all five of my older siblings have held chapter officer positions. I may not have known exactly what FFA was when I first started, but I knew it was something I wanted to get involved in because it's part of a legacy in my family. I slowly started to become more involved throughout my three years in middle school but I really had my spark for FFA ignited in the tenth grade.
I had the opportunity to represent the Georgia FFA Association at the 88th National FFA Convention by competing in the National Agriscience Fair. Seeing an ocean of blue corduroy in Louisville, Kentucky made me realize how truly great and unified this organization is and how everyone within the FFA is a family. We are all unified in trying to make agriculture better today than it was yesterday and better tomorrow than it was today.
My love and passion for the FFA kept growing. At the end of tenth grade I ran for Area Office and I was elected to serve as the 2016-2017 Area VI Secretary. Through my time as an Area Officer, I was able to meet so many incredible people throughout the South Region and across the whole state of Georgia. I became close with members from other counties and through building these bonds and friendships with members, I was able to realize my goal of becoming a State Officer.
I didn't want to become a State Officer for the title, power, college applications or scholarships. I ran for State Office because I wanted to serve the people of this amazing Association on the local, state and national level. The FFA has given me so much and I wanted to give back to others and help them see how truly incredible the FFA is. I wanted to help others ignite their own spark just as I had done early in my high school career. I wanted to help them see all of the possibilities that are available to them.
I absolutely love all of the members of the Georgia FFA Association and I am proud to serve them. That's the reason I wanted to run for State Office and become a State Officer - to live to serve. I hope that when my time as a State Officer has come to a close, I can say that I was able to touch at least one member's life."
Dr Kim Bradley Hood
Hinkley, as a parent I am proud of you and your accomplishments in life, school, FFA, and The Church of Jesus Christ of Latter Day Saints. Your speaking and leadership skills have grown tremendously over the years. You set high goals and achieved them.