Agriculture + Lifestyle
Celebrate Dairy Month with the Book of the Year
---
Posted on May 19, 2021 8:00 PM
---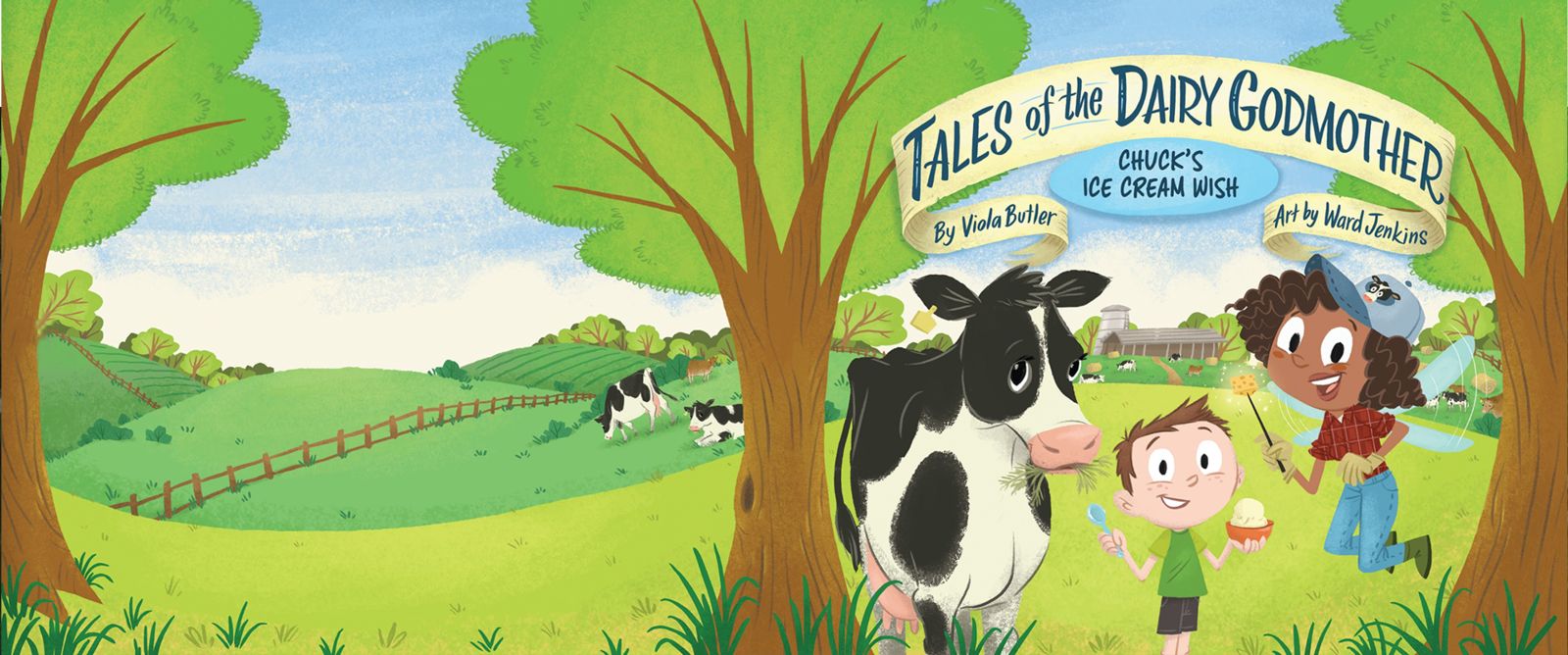 Every year, Georgia Farm Bureau donates an agriculture-themed children's book to all public libraries in the state of Georgia. This year Farm Bureau will donate copies of "Tales of the Dairy Godmother: Chuck's Ice Cream Wish", which was named the American Farm Bureau Foundation for Agriculture's Book of the Year.
In honor of the book donation and of June being Dairy Month, we've compiled a list of resources to help you learn more about this popular book and about the dairy industry in Georgia.
Listen to "Tales of the Dairy Godmother: Chuck's Ice Cream Wish", read by Lauren Goble, GFB's Ag in the Classroom Coordinator
Georgia Dairy Facts
Georgia is home to 130 dairy farmers with over 82,000 dairy cows
Georgia ranks 22nd in milk production in the US.
In 2019, Georgia dairies produced 205 million gallons of milk
Georgia has 2 commercial milk processing plants located in Atlanta and Lawrenceville.
Annually, Georgia's dairy industry contributes $836 million to Georgia's economy.
The top 6 dairy counties are Macon, Sumter, Brooks, Burke, Morgan, and Putnam.
To learn more about Georgia's dairy industry visit gamilk.org.
Copyright for "Tales of the Dairy Godmother: Chuck's Ice Cream Wish" - Feeding Minds Press