Agriculture + Lifestyle
Just Add Honey
---
Posted on March 12, 2023 8:00 PM
---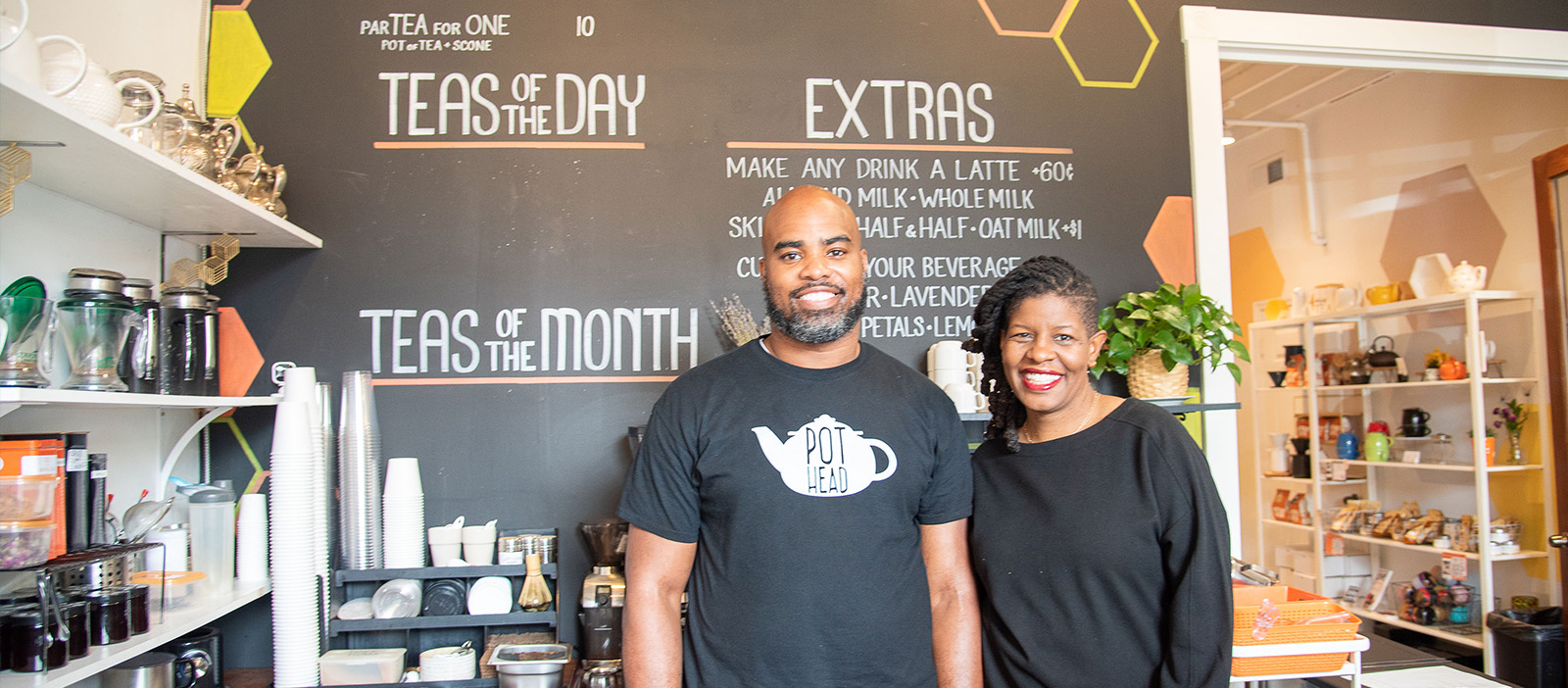 Growing up in New Orleans, Brandi Shelton's grandmother had an herbal recipe for every ailment. Her mother worked for Delta and they often traveled together. While traveling abroad, Brandi always found comfort in a cup while visiting tea rooms, and began collecting teapots from across the world. Tea always has been an important fixture in her life.
While Brandi was working as a wardrobe and prop stylist for print and commercial advertising, she began blending tea leaves with a little bit of fruit or herbs to find the perfect cup.
"Working as a stylist was a fun and rewarding job, and I would create tea blends as a hobby during slower months," she said.
Soon she started getting calls from family and friends, asking her to make something special for them, or to give as gifts. In 2006, she took a leap of faith and turned her passion for tea into a career with the opening of Just Add Honey Tea Company.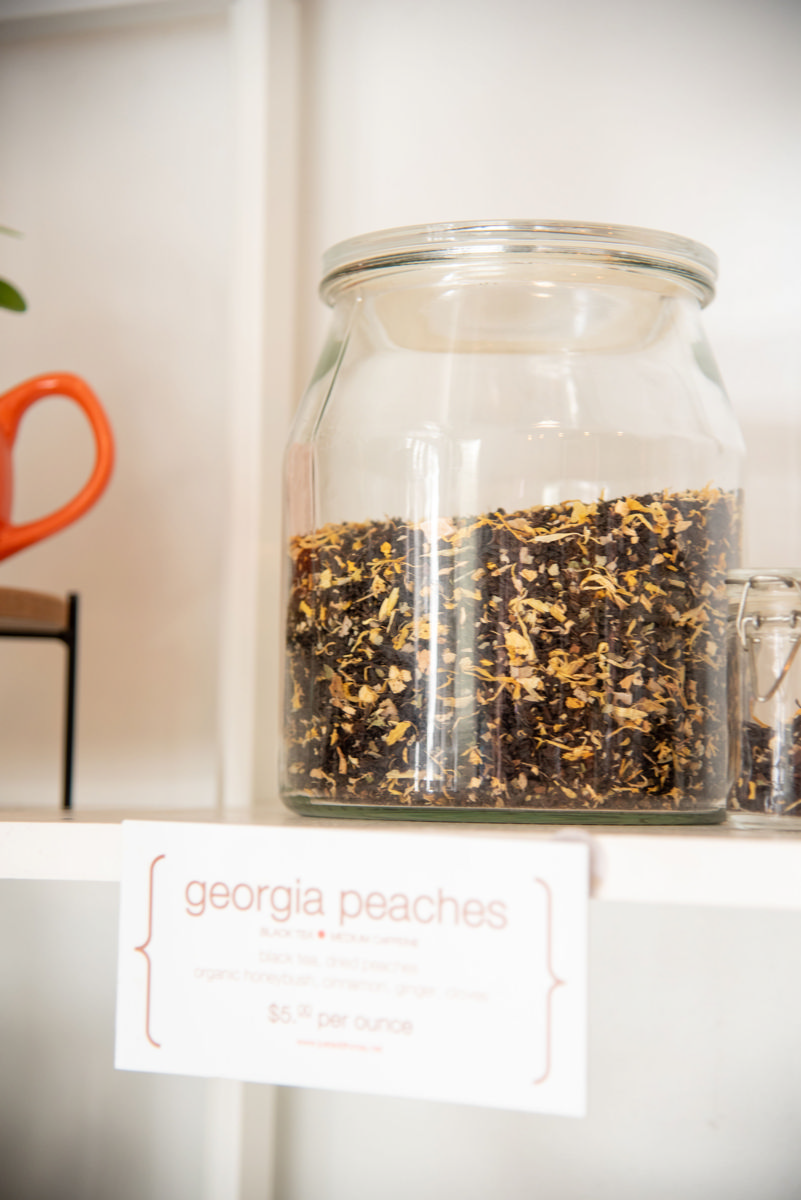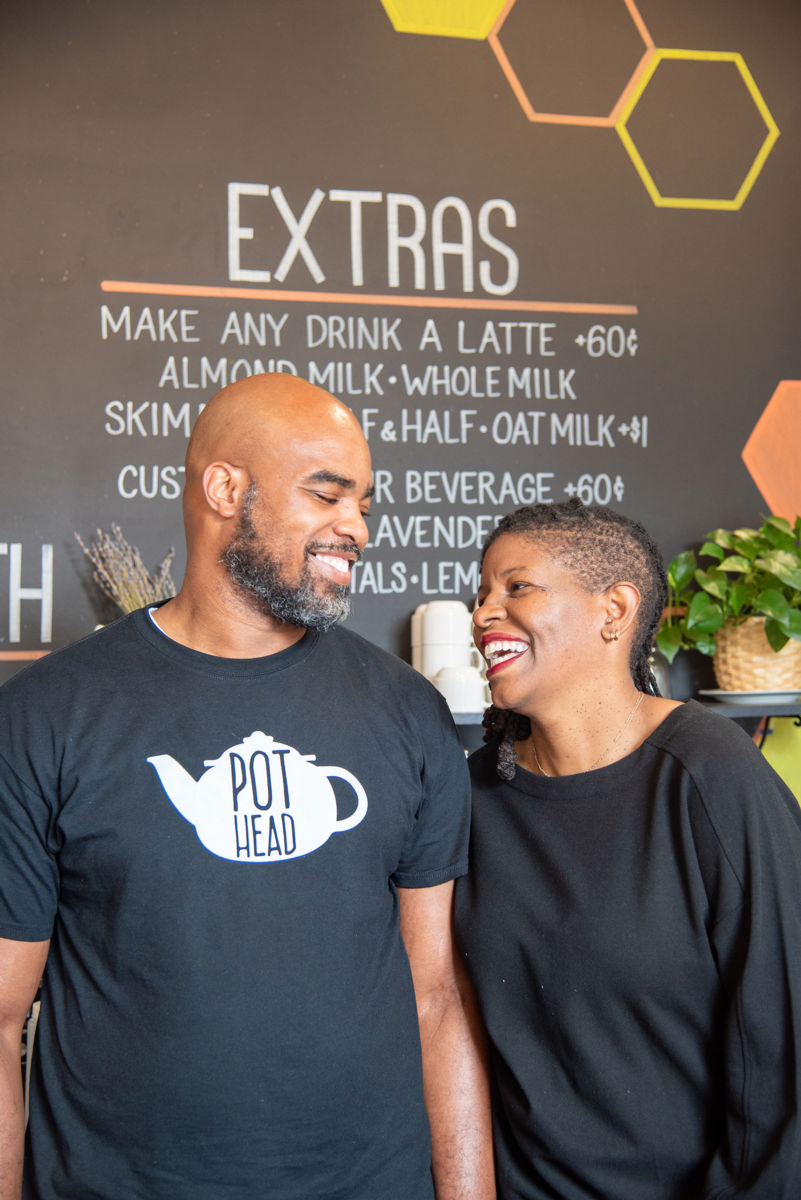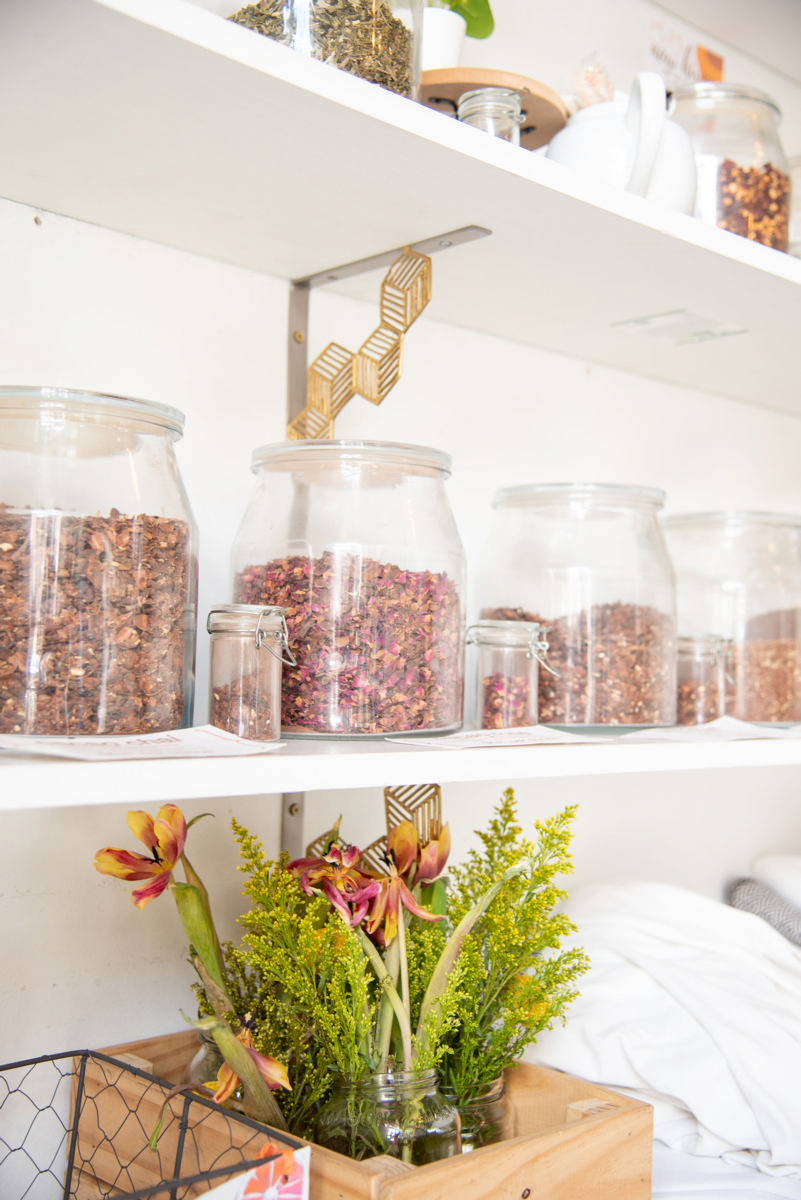 "For a while, I was able to juggle both loves," Brandi said. "As my tea business began to pick up and expand, I had to start turning down jobs and styling opportunities. It was a transition that allowed me the freedom to grow my brand at my own pace, and now here we are!"
Although it was at times all-consuming, for many years the business was just a hobby. Brandi sold tea at farmers' markets, festivals and trade shows.
That all changed in 2014 when the business opened its first retail space on Auburn Avenue in Atlanta. When the storefront opened, it was Brandi's first experience actually seeing people interact with her tea on sight, and she loved the community feeling it brought.
After a year, the company expanded to a bigger location at The Curb Market.
"That's the space that really put us on the map. Our first location was more of a destination spot; people had to know we were there. With The Curb Market, a lot of people frequented that area and as people were walking around, they found us," said Jermail Shelton, Brandi's husband and Just Add Honey's manager of sales and daily operations.
Gaining popularity, the business opened a second location just off the East Atlanta Beltline, in the Old Fourth Ward. In 2020, a production facility was added next door.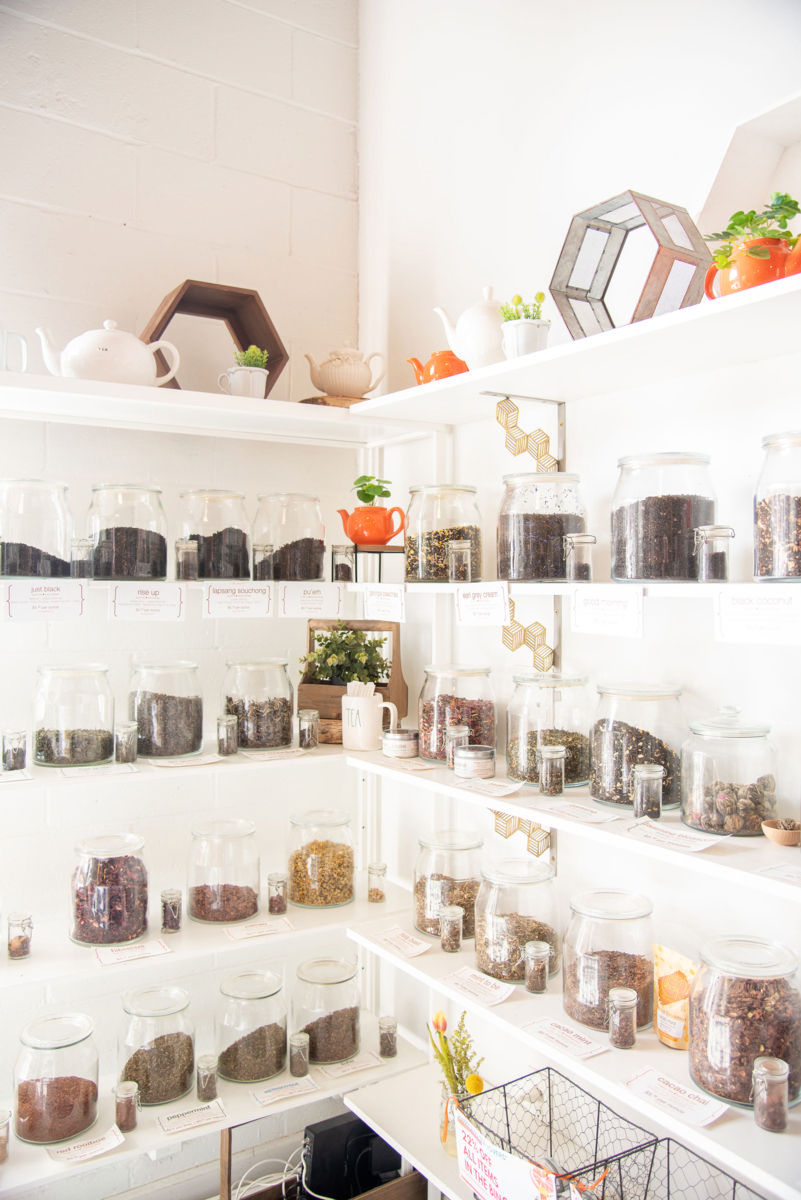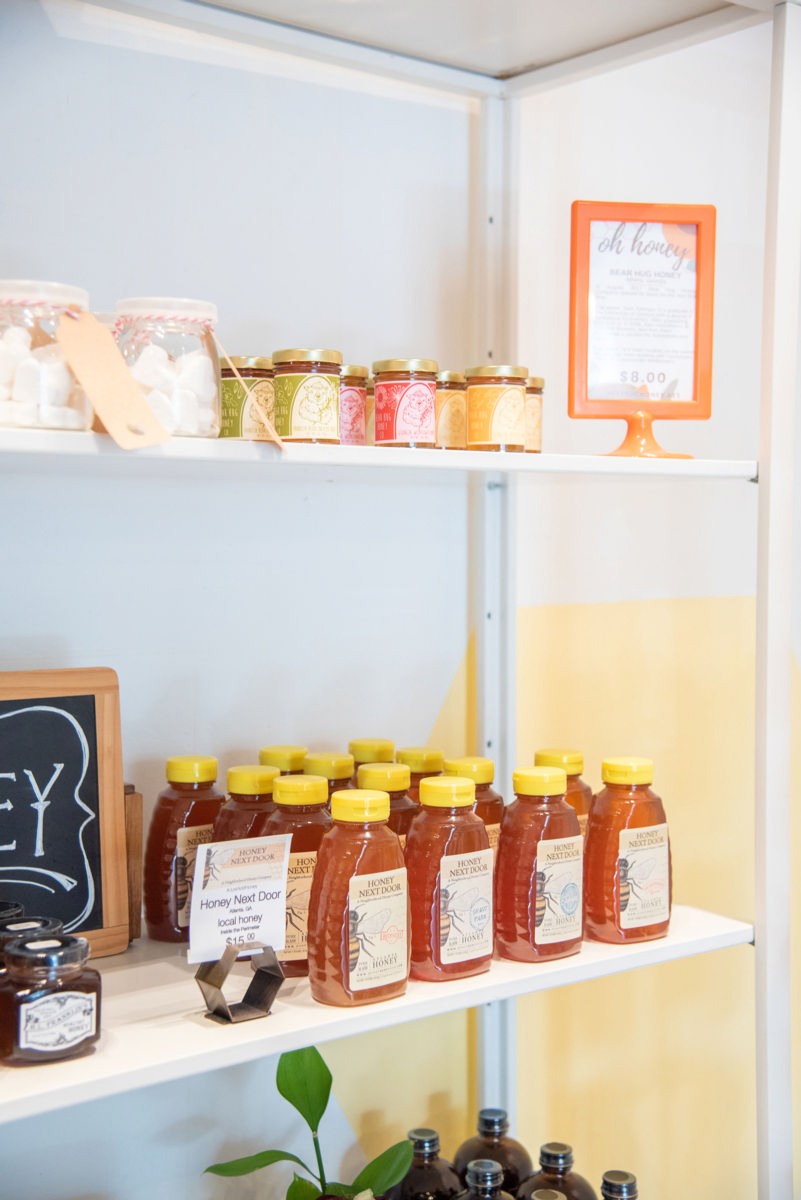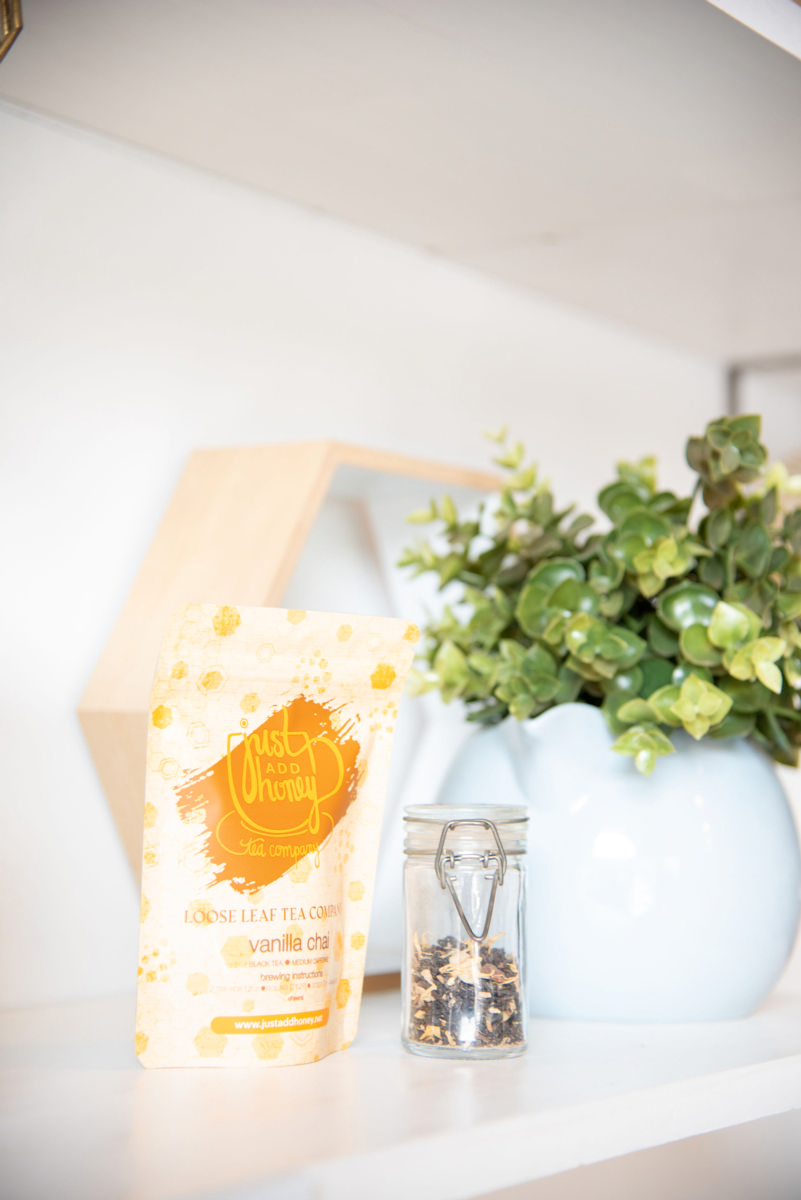 "We found a space where we can grow our wings, a location that's community centered. We take a lot of pride in our community and allowing our community to bond over tea," Jermail said.
In addition to its energetic owners with big dreams, Just Add Honey's success all goes back to the tea — 45 specific blends, to be exact — and Brandi's always in the lab cooking up more flavor profiles. Many of those blends feature ingredients grown in Georgia.
"We are a small business, and keeping things as local as possible is important to us. Obviously, the tea itself is not grown here, but we do partner with a number of different farmers to get other ingredients for the tea blends," Jermail said. "We try to work with as many farms as possible and get as many different ingredients as possible. Consumers want Georgia-grown products. They want to know where things come from, and being able to tie it back to farmers is so important. Georgia farmers are growing so many things that we need to keep our bodies healthy. Farmers allow us to exist and to be our healthiest being."
Some of the flavors sourced throughout Georgia include mint, hibiscus, ginger, chamomile, blueberry, peach and lemongrass.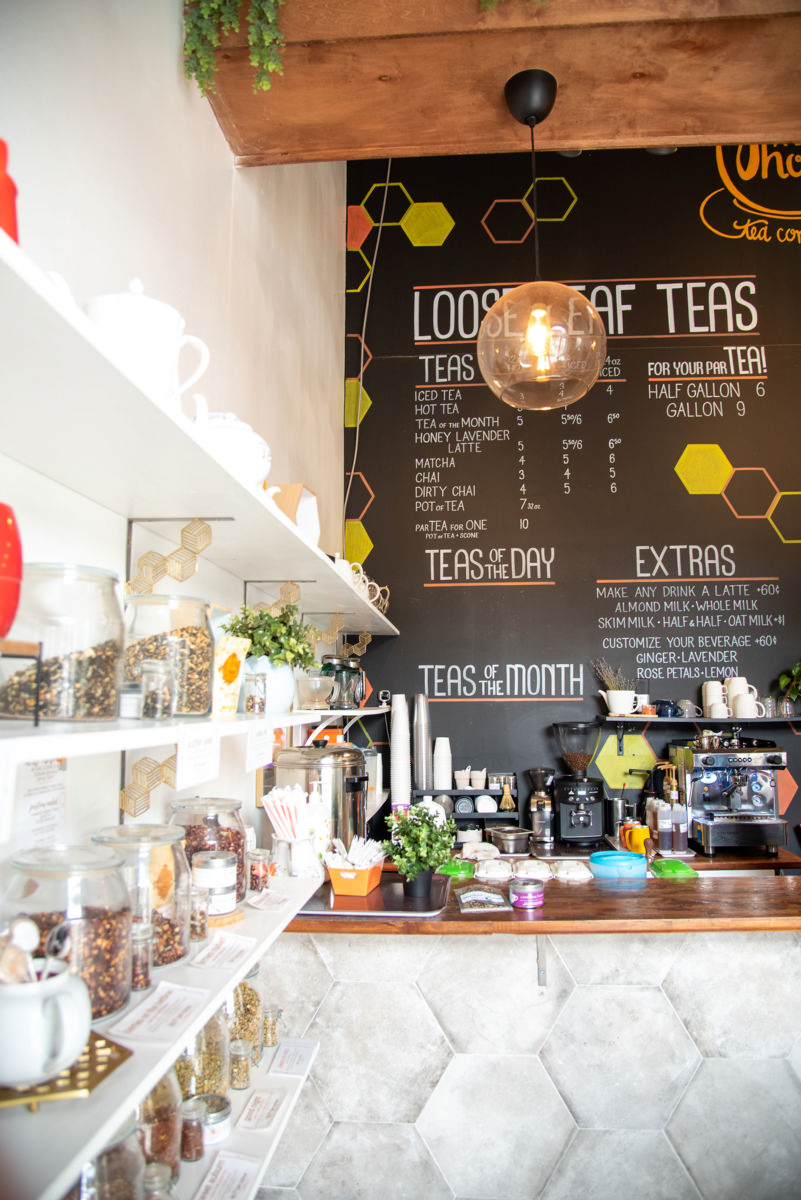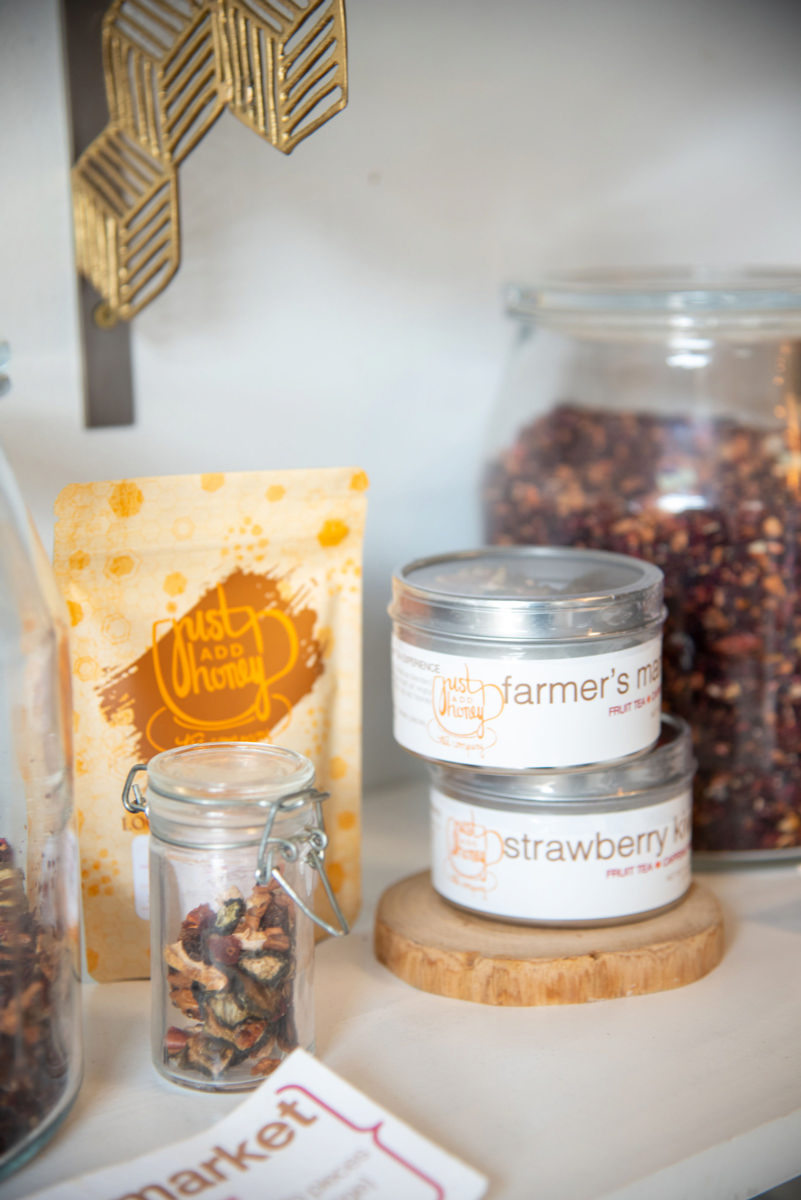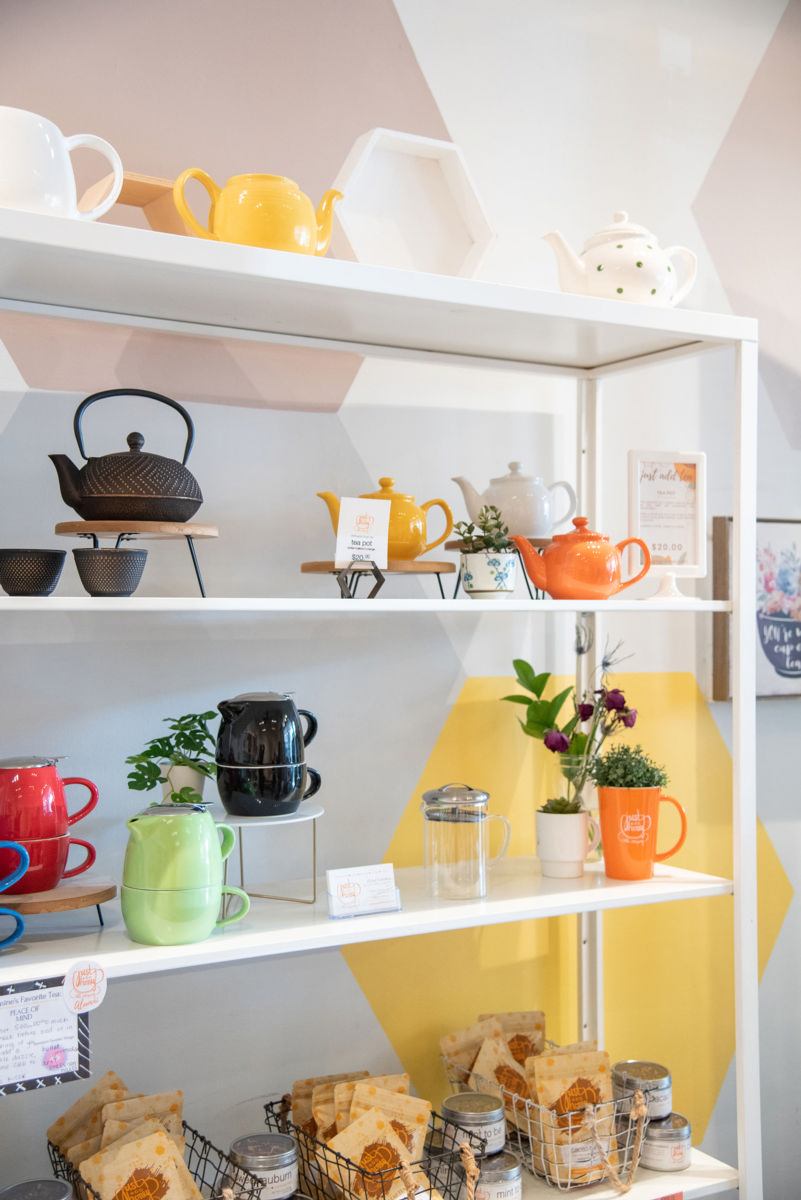 "When the supplies are limited, we add Georgia farm items to our simple syrups, season-specific or limited-edition blends," Brandi said. "Sourcing locally provides us with a direct relationship with growers and providers. It offers fresh, flavorful and unique items to our blends. It keeps the money close to home. It is part of our mission to connect over a cup of tea."