Agriculture + Lifestyle
Deviled Eggs
---
Posted on May 14, 2018 8:00 PM
---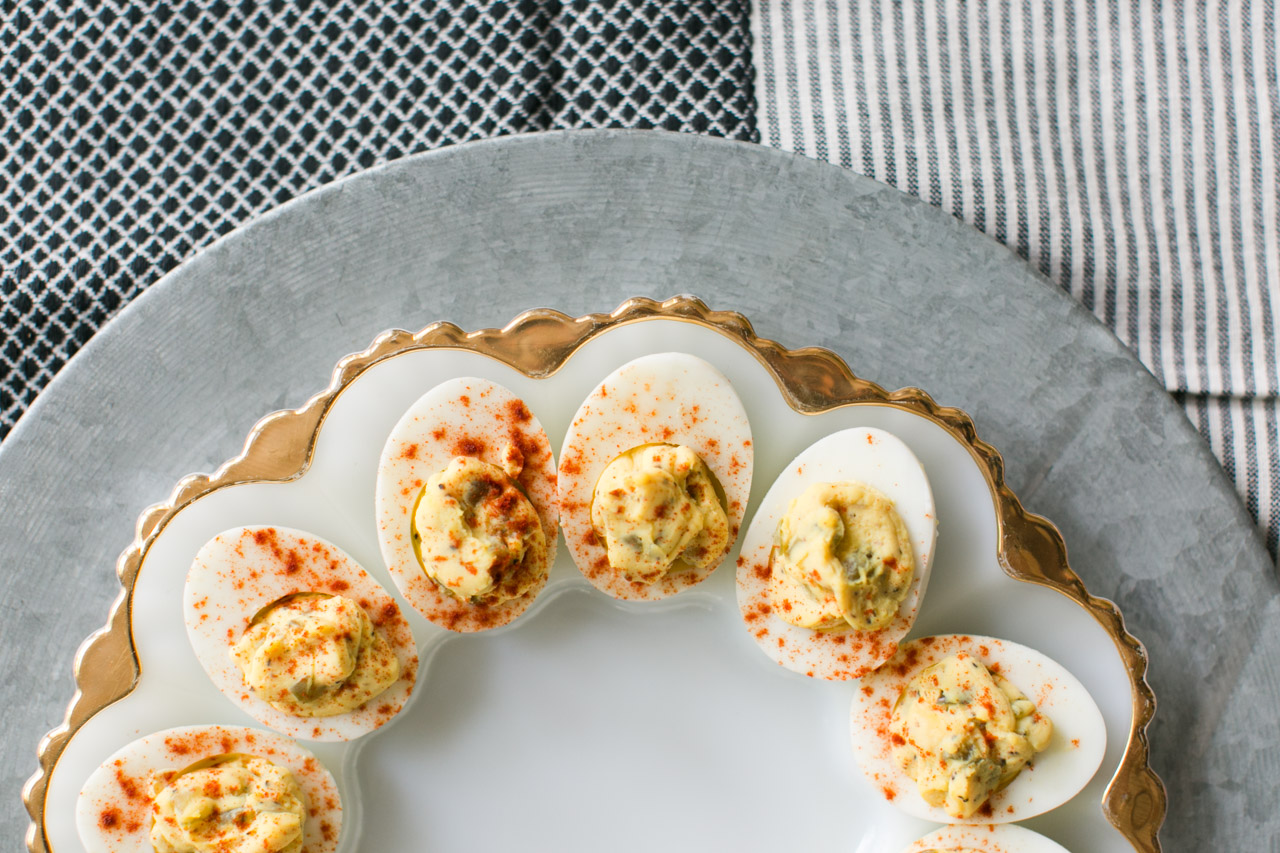 Deviled eggs are a southern staple no matter how you slice it, dice it, mix it or garnish it! Countries all over the world have their own spin on the recipe that can be dated back to the Roman empire. While it's said that the word "deviled" was originally introduced in the 18th century, this one bite treat has taken on many names over the years including "stuffed," "dressed" and "salad" to name a few.
Whether you choose to bind the yolks with mayonnaise, mustard, sour cream or Worcestershire sauce, there's endless opportunities to create your own twist on a classic dish. If you find yourself in West Georgia, make sure to stop by multi-generational family farm, Country Garden Farms to pick up the freshest eggs around!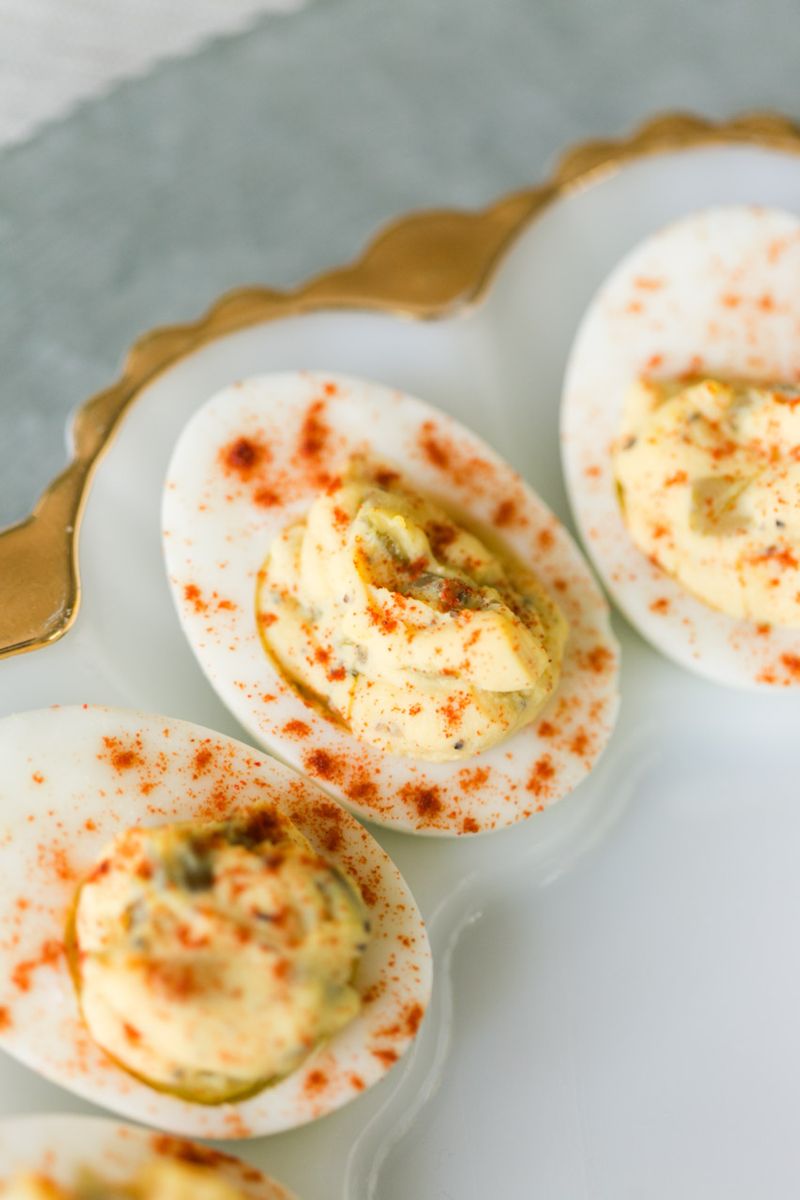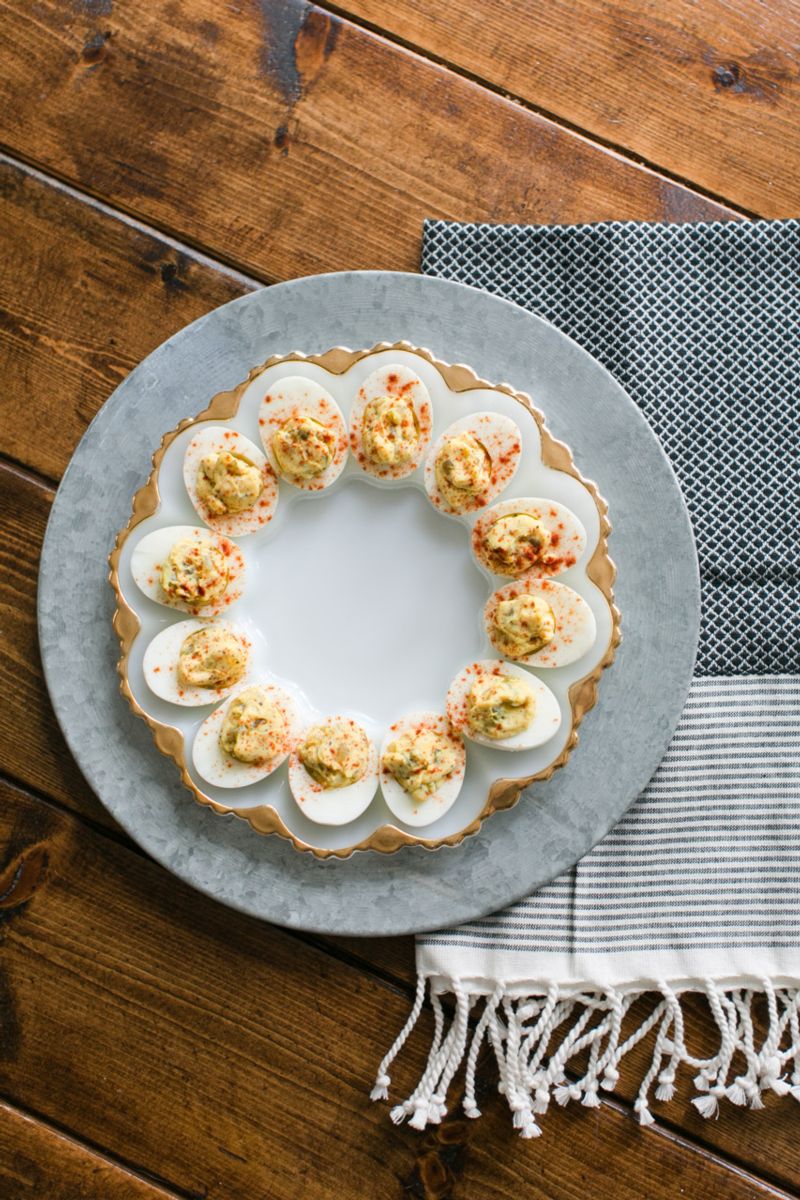 Deviled Eggs
Ingredients
6 large eggs, hard cooked and halved
¼ cup of mayonnaise
1 ½ tablespoons sweet pickle relish
Salt, to taste
Ground black pepper, to taste
Paprika, to garnish
Directions
Place eggs (single layer) in a 3-quart heavy saucepan and add cold water to cover them by ½ an inch.
Over high heat, bring water to a boil (uncovered).
Remove saucepan from heat and cover, allowing eggs to rest for 15 minutes.
Transfer eggs to a bowl of cold water and ice, let stand 5 minutes. Tap eggs firmly to crack shell and then peel under cold running water.
Slice eggs in half lengthwise, and carefully remove yolks.
In a mixing bowl, mash yolks. Add mayonnaise and sweet pickle relish, stirring until smooth. Season with salt and pepper to taste.
Spoon mixture into a resealable bag, cut off one corner tip of the resealable bag and gently squeeze to pipe mixture into egg halves.
Garnish with paprika.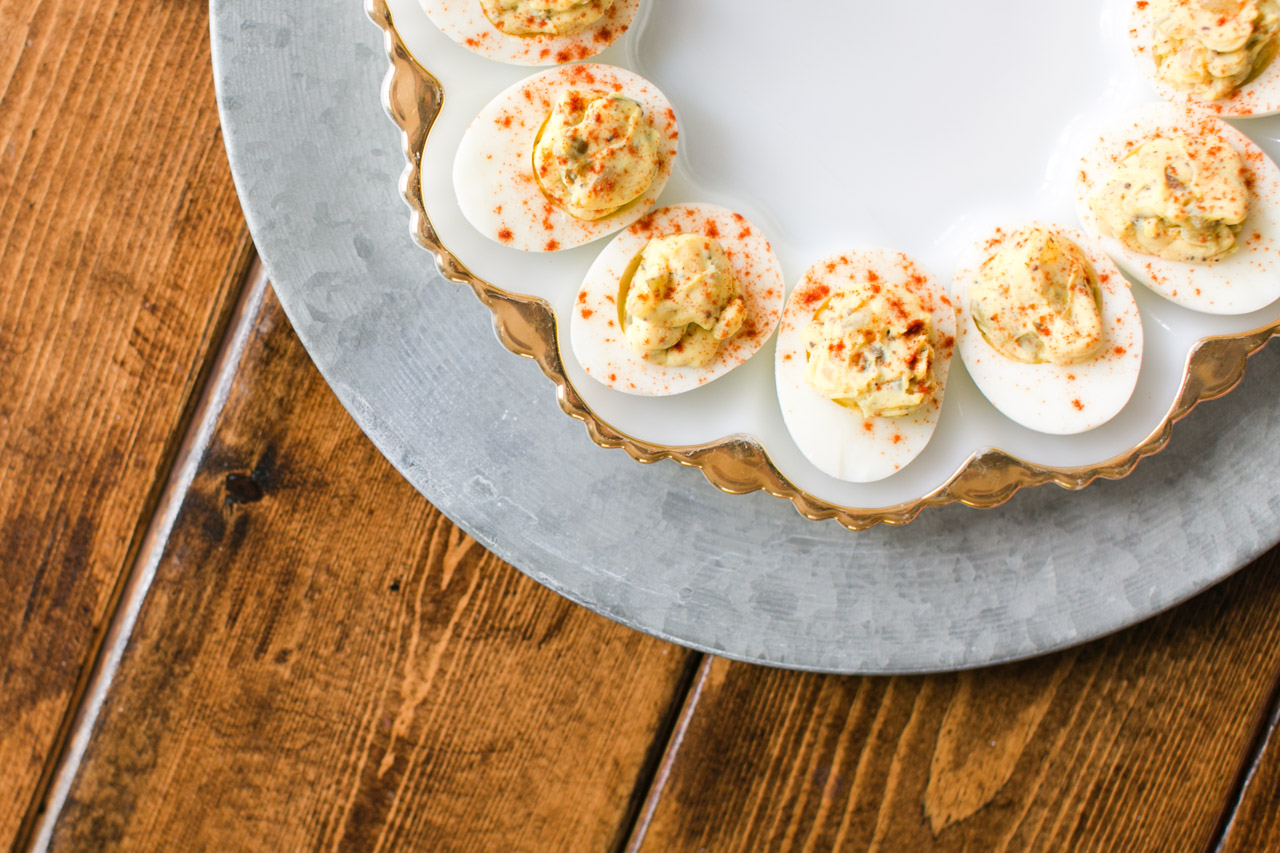 Rich Dudley
For a slightly spicy twist try a drop of Frank's Redhot, or similar pepper sauce, in the egg before piping in the yolk mixture.