Agriculture + Lifestyle
Brown Butter Pecan Cookies
---
Posted on June 30, 2019 8:00 PM
---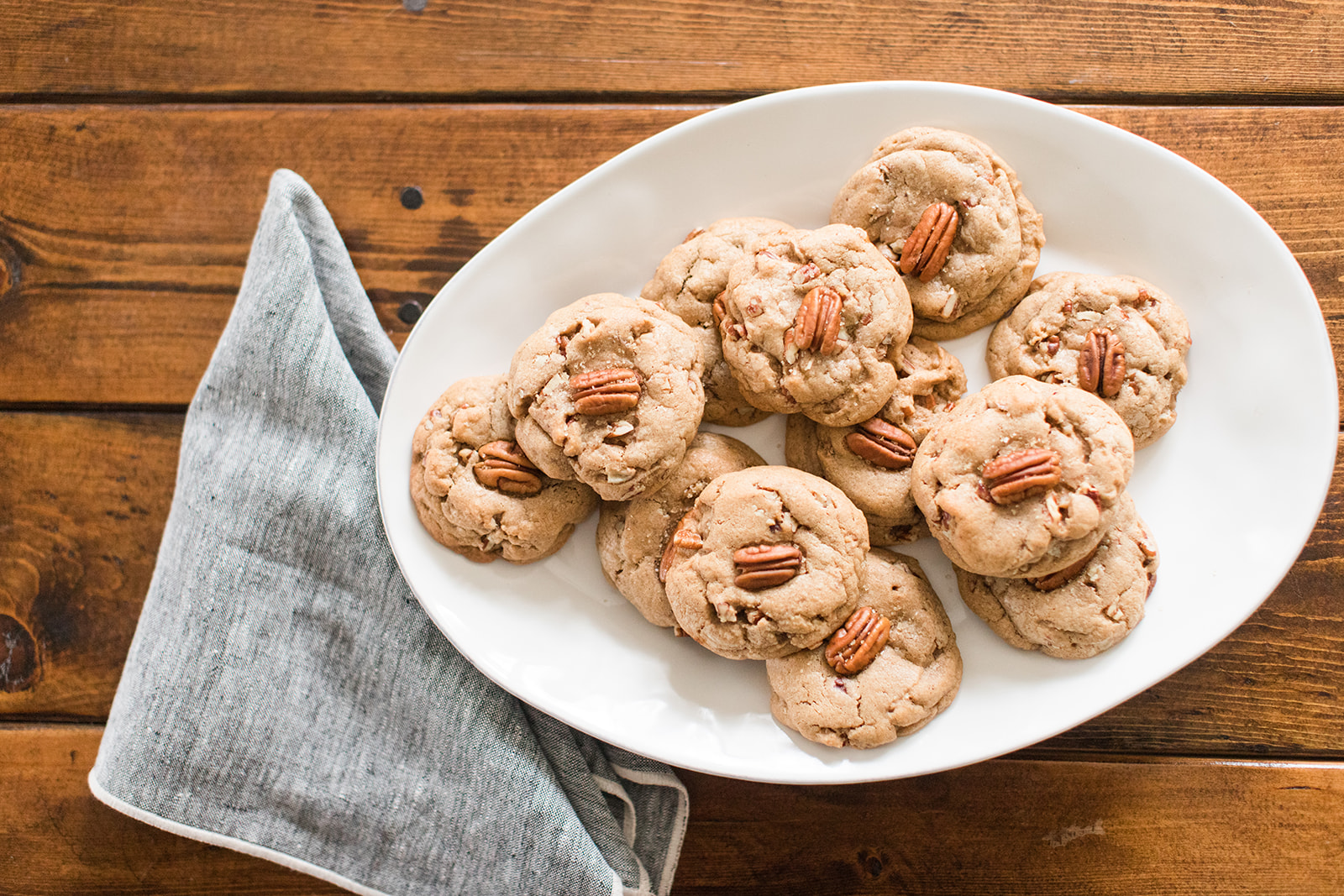 There's something incredibly harmonious about the delicious combination of brown butter and pecans! This cookie recipe highlights pecans in the tastiest way possible. In honor of National Pecan Month, treat yourself to these chewy morsels alongside a glass of milk and toast to the nut that contains more than 19 vitamins and minerals including vitamin A, vitamin E, folic acid, calcium, magnesium, phosphorus, potassium and zinc!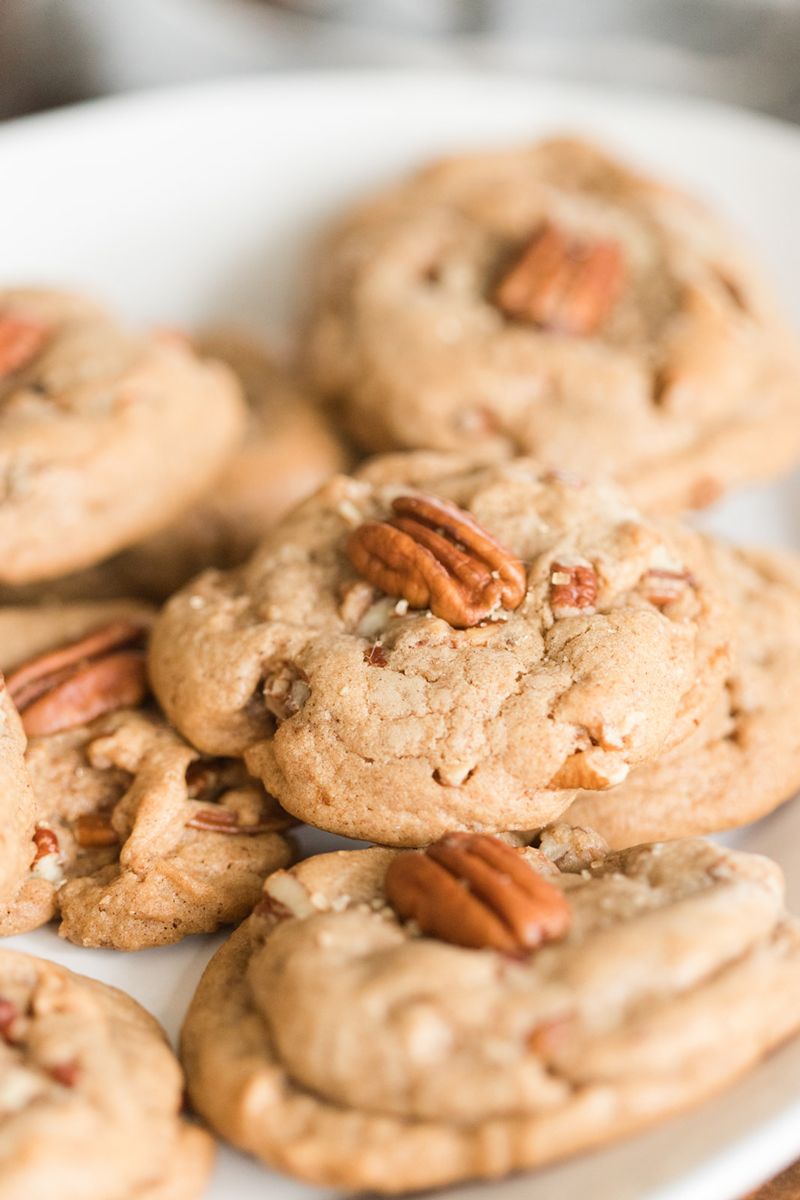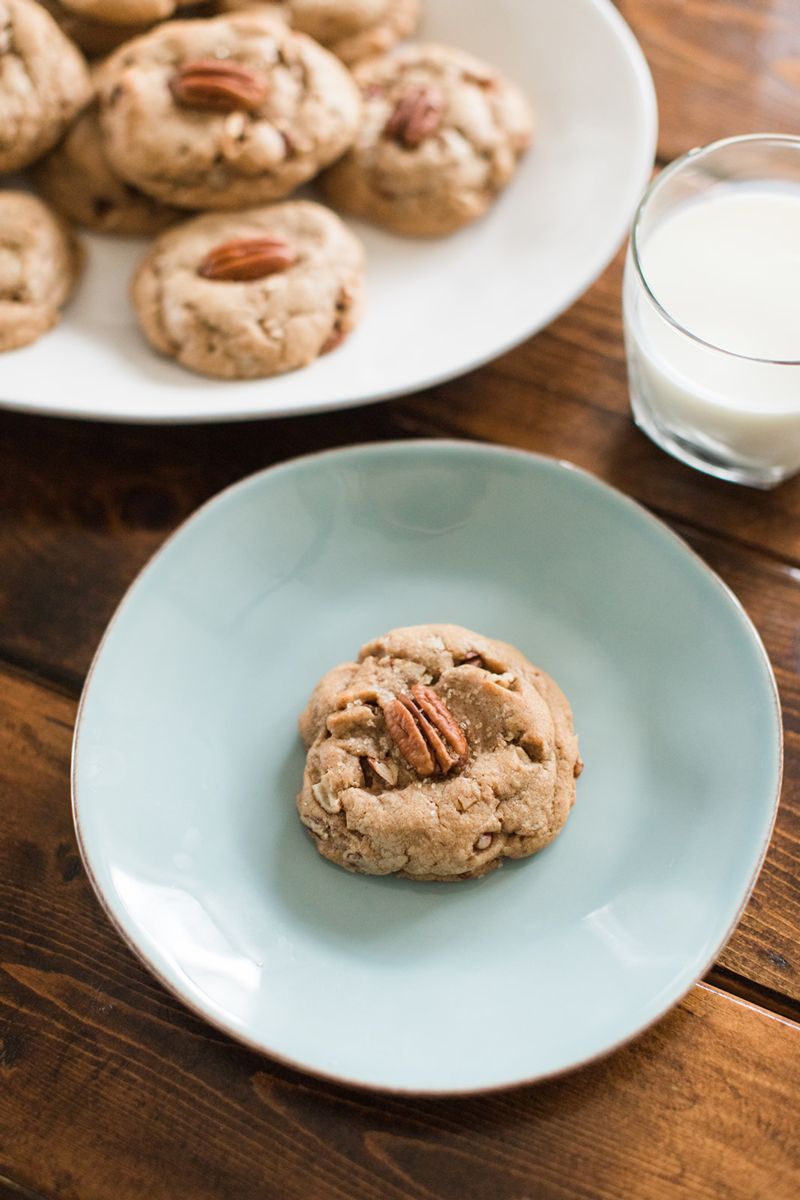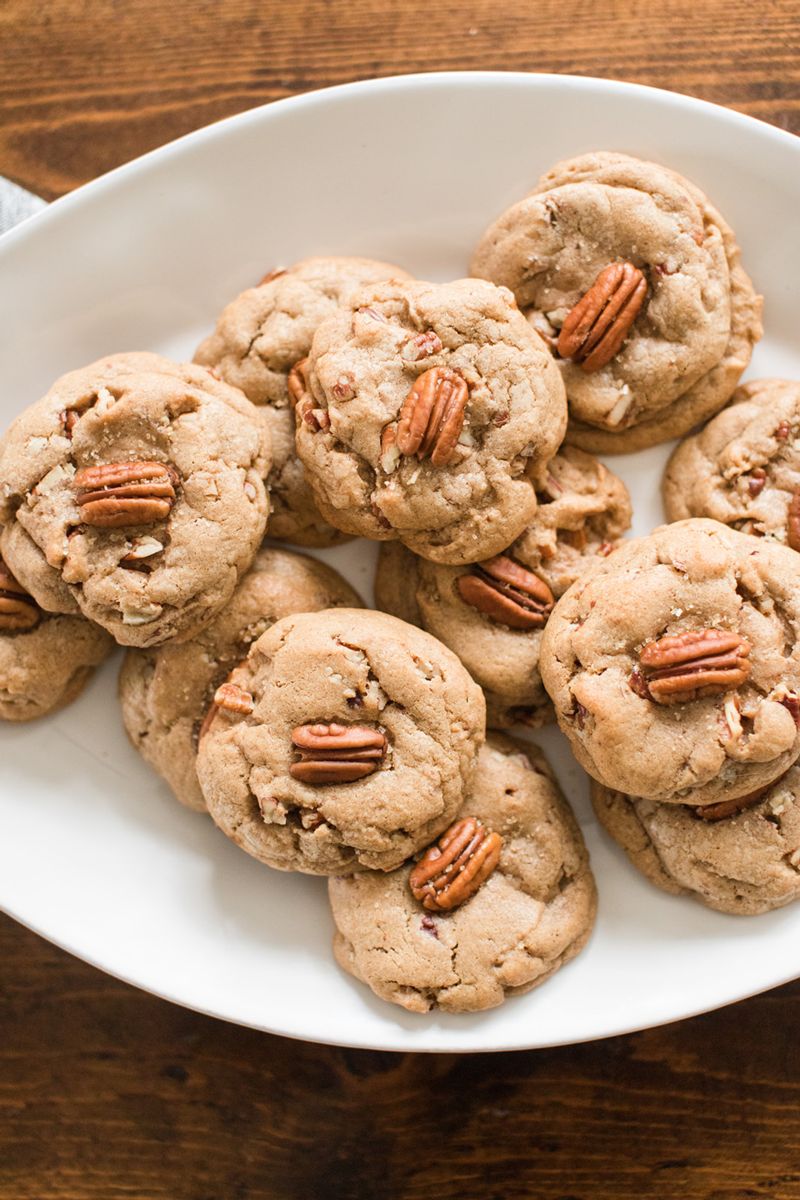 Brown Butter Pecan Cookies
Ingredients
For the Buttered Pecans:
1 and 1/2 cups pecan halves, finely chopped
1 and 1/2 tablespoons unsalted butter
For the Butter Pecan Cookies:
2 and 1/4 cups all-purpose flour
2 and 1/2 tablespoons cornstarch
1 teaspoon salt
1 teaspoon ground cinnamon
1 teaspoon baking soda
2 sticks (8 ounces) unsalted butter, melted until browned
1 cup dark brown sugar, packed
1/2 cup granulated sugar
2 teaspoons vanilla extract
2 large eggs, at room temperature
16 pecan halves, for decoration, optional
Directions
For the Buttered Pecans:
Melt butter in a large skillet over medium heat. Add in chopped pecans and cook, stirring occasionally, for 4 to 5 minutes, or until lightly toasted. Set aside until needed.
For the Butter Pecan Cookies:
In a large bowl combine flour, cornstarch, salt, cinnamon, and baking soda; whisk well to combine then set aside until needed.
Melt butter in a skillet over medium heat; continue cooking, stirring occasionally, until golden brown. Remove pan from heat and pour butter into a large, heatproof mixing bowl. Add in both sugars and whisk well to combine. Add in vanilla. Beat in eggs, one at a time, beating until eggs are just combined.
Using a rubber spatula, fold in the flour, stirring until just combined. Fold in the buttered pecans.
Cover bowl and refrigerate for at least 4 hours, and up to 2 days. If you refrigerate for more than 4 hours, you'll need to let the dough sit at room temperature until it's about to be scooped.
To Bake:
Preheat oven to 375 degrees. Line a large baking sheet with parchment paper.
Scoop 3 tablespoon sized rounds of dough onto the prepared sheet, leaving 2 inches in between each cookie for spreading. Firmly press a pecan half on top of each ball of cookie dough, if desired, then bake in preheated oven for 9 minutes, or until edges are set and the center is still a little jiggly. Sprinkle warm cookies with a little granulated sugar, if desired. Allow cookies to cool on the pan for 15 minutes, then carefully transfer to a cooling rack. Repeat with remaining cookie dough.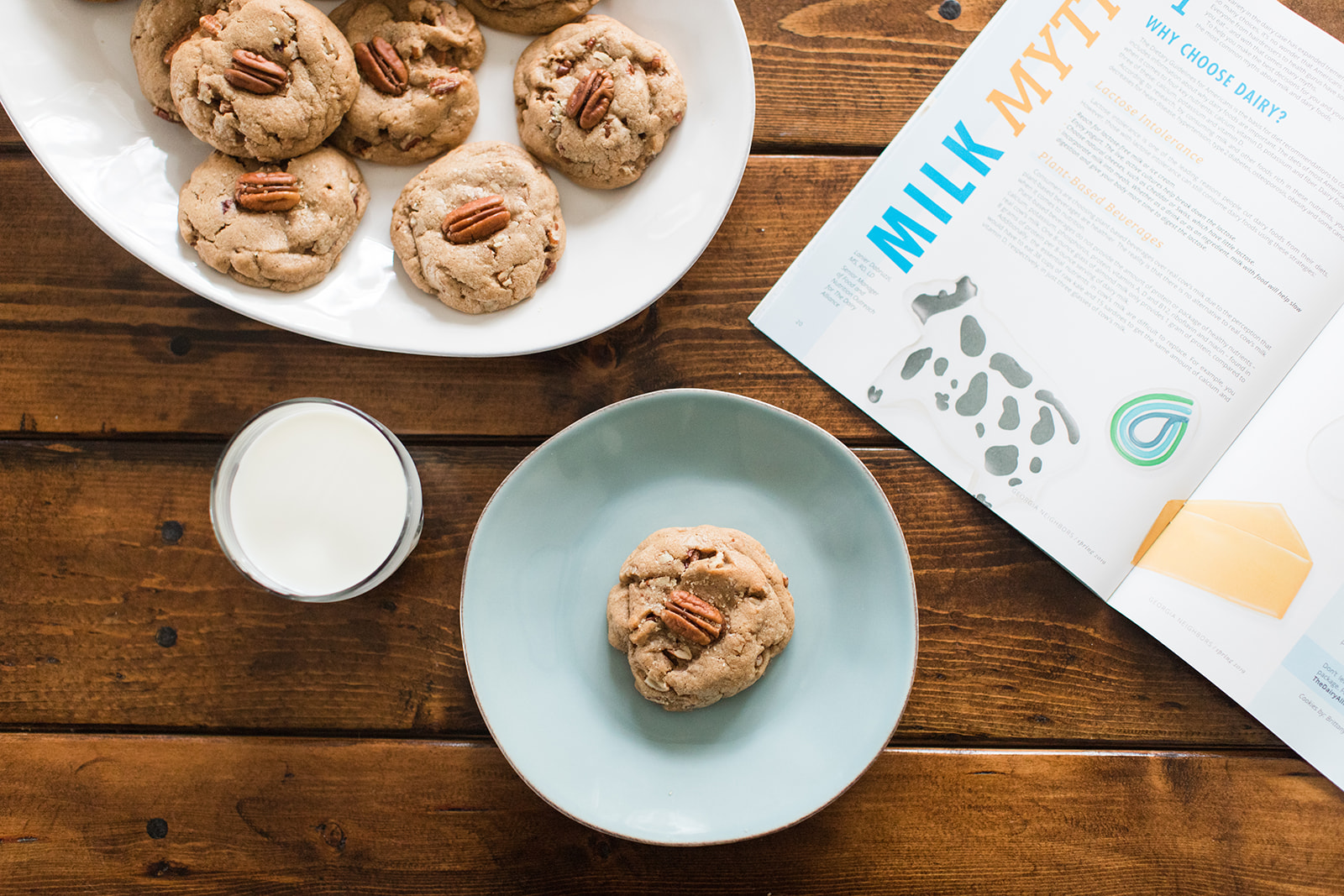 Recipe Source: Baker by Nature