Agriculture + Lifestyle
Fresh Fixins with Anne Quantrano: Oven Roasted Chicken with Bread Salad
---
Posted on March 22, 2020 8:00 PM
---
Created by chef and farmer Anne Quatrano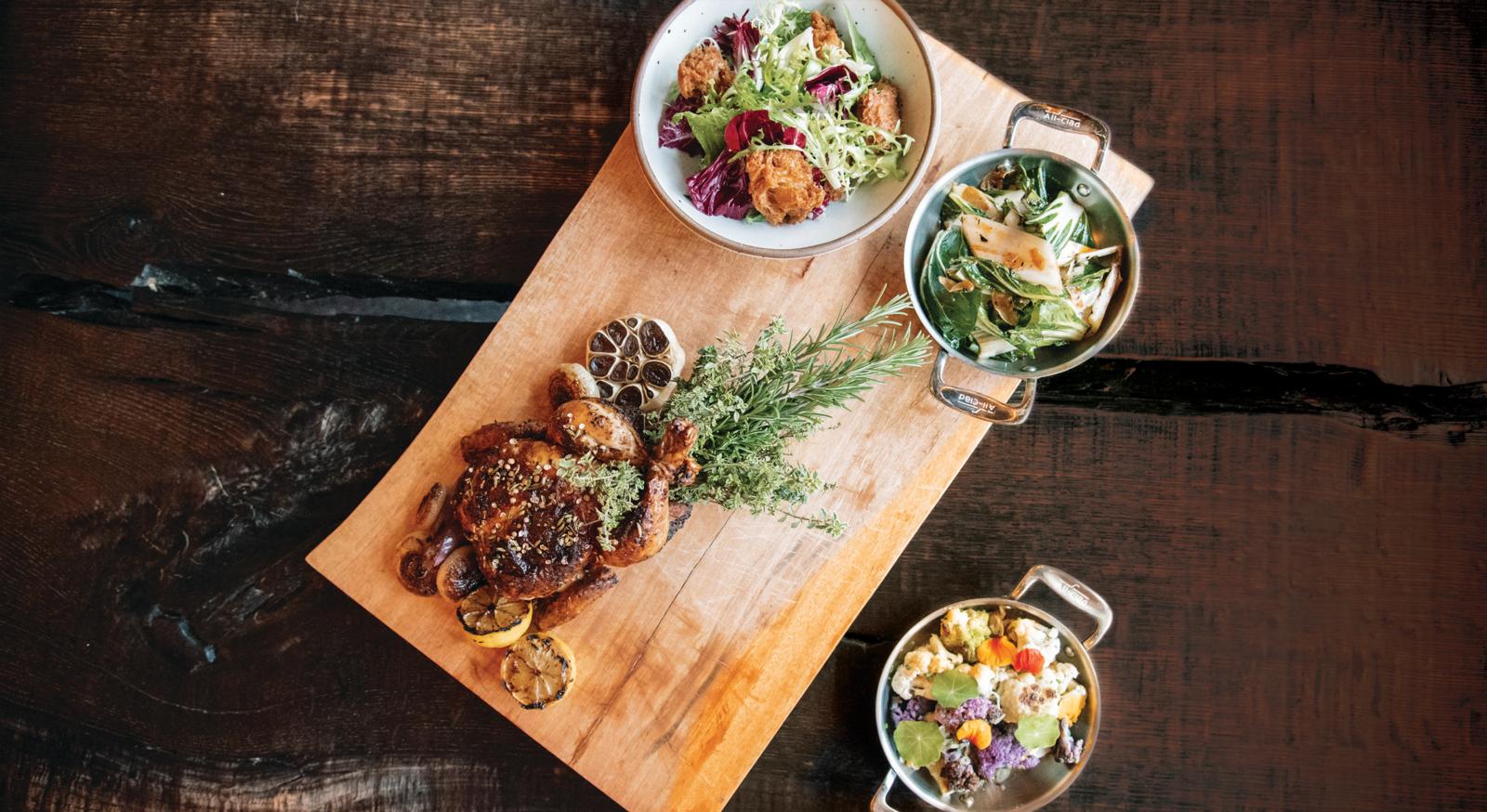 Roasted Chicken
Ingredients:
One 3-lb organic, free-range chicken
Kosher salt and cracked black pepper
Sprigs of fresh herbs such as thyme, rosemary, parsley, sage
Lemon, cut in half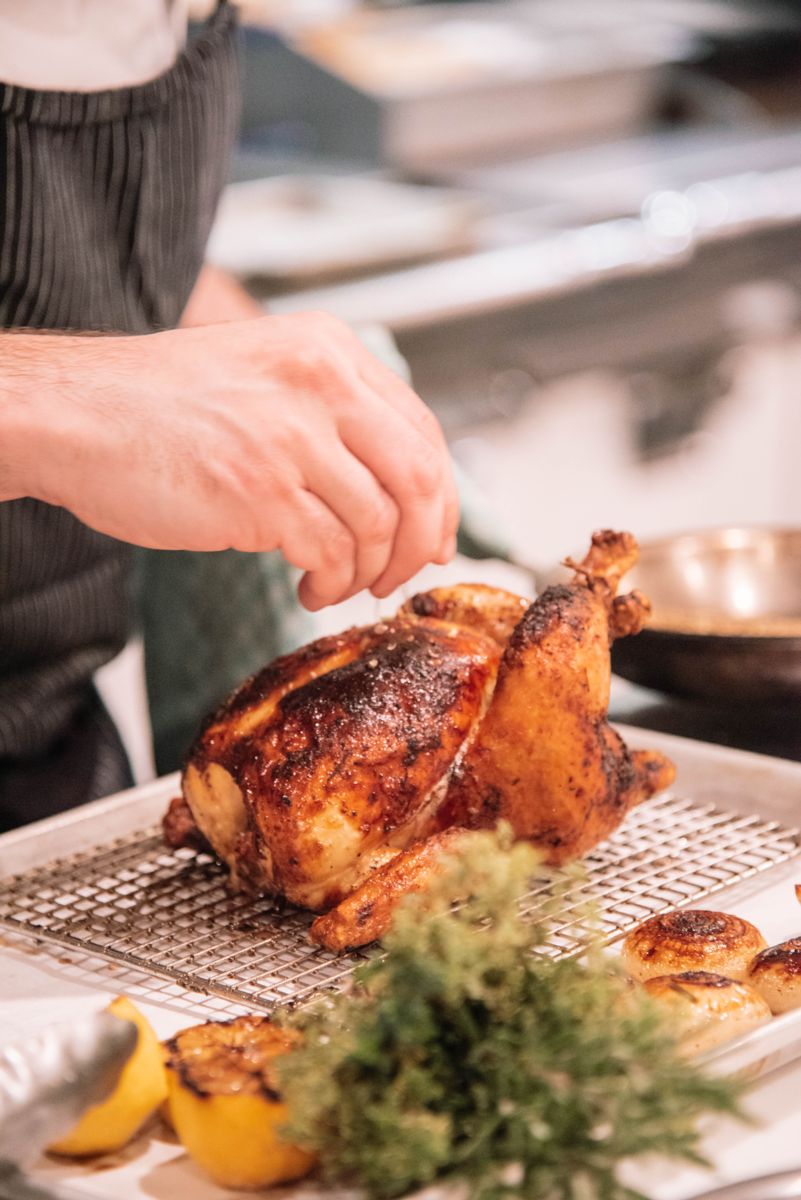 Instructions:
Preheat oven to 450 degrees.
Rinse chicken the day before roasting and generously salt and pepper inside the cavity and skin. Let chicken sit uncovered for at least 8 hours in refrigerator.
Rub with olive oil, and stuff cavity with bunches of fresh herbs and lemon.
Roast in HOT oven for 15 minutes.
Reduce temperature to 350 degrees and continue cooking until internal temperature in thigh reads 160 degrees.
Remove chicken from oven and let stand for 10 minutes.
Bread Salad
Ingredients:
1/2 pound arugula, washed
1 head radicchio, washed and torn
1 head sugarloaf endive, washed and torn
1 loaf sourdough bread, torn into ½-inch cubes (about 2 cups)
½ cup dried currants, plumped in warm water and splashed with red wine vinegar
½ cup toasted pine nuts (optional)
½ cup champagne vinegar
1 cup reduced chicken stock, reduced by half and warm
1 cup olive oil plus 1 tablespoon
10 cloves garlic, peeled and sliced very thin
¼ cup chives or spring onions, chopped
Salt and pepper, to taste
Instructions:
Toast bread lightly in 350-degree oven. Heat 1 tablespoon olive oil in pan and lightly sautée garlic over low heat until just translucent, reserve.
Make vinaigrette in large bowl. Mix vinegar, chicken stock, garlic and chives. Whisk in olive oil and season with salt and pepper. Toss warm toasted bread in vinaigrette with currants and pine nuts.
Bake uncovered in casserole dish in a 400-degree oven until lightly brown, about 20 minutes.
To serve, toss warm bread salad with arugula, radicchio, sugarloaf endive and chives or spring onions and serve with chicken.