Agriculture + Lifestyle
Mommy & Me: Mini Peach Pies
---
Posted on July 21, 2022 8:00 PM
---
Jennifer Parson, Marketing Specialist for Georgia Farm Bureau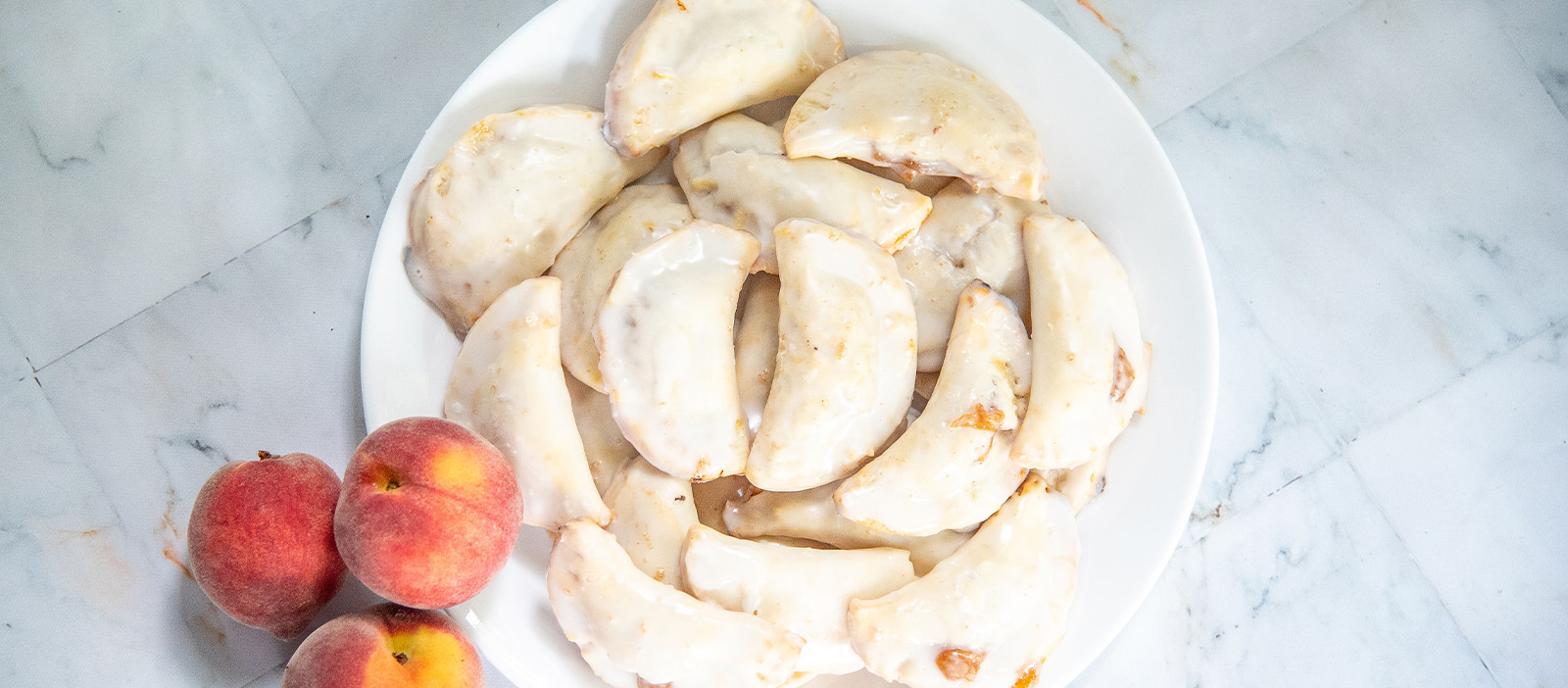 These mini peach pies are perfect for little hands. My daughters and I love making these in our kitchen at home. There's a step for everyone in this recipe and my girls love to play with the pie dough. Moms don't fret, we know you're busy, so we used pre-made refrigerated pie crusts. If you want a challenge, you can always make your crust from scratch.
We didn't take the easy way out for the whole recipe and opted for a homemade peach pie filling. Unfortunately, peaches aren't in season all year long, thankfully many of our Certified Farm Markets offer jarred peaches which can be substituted for fresh peaches in this recipe. You can also use frozen peaches.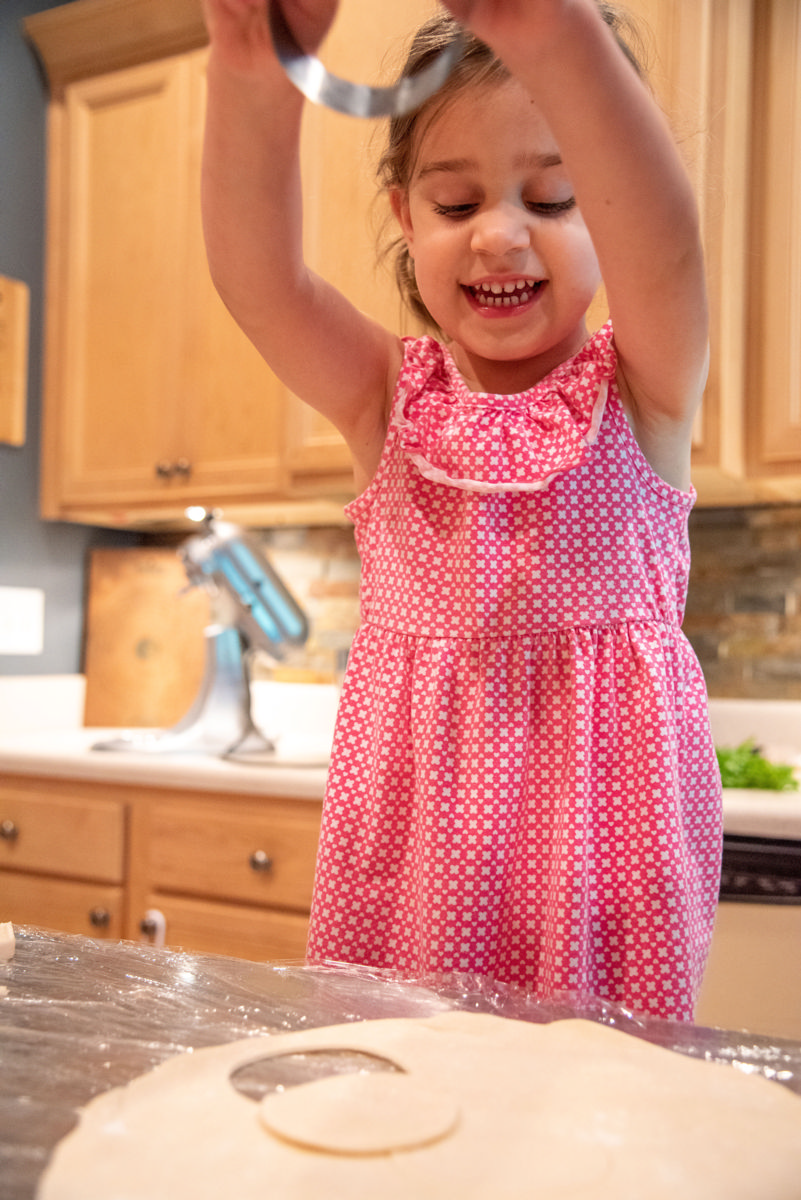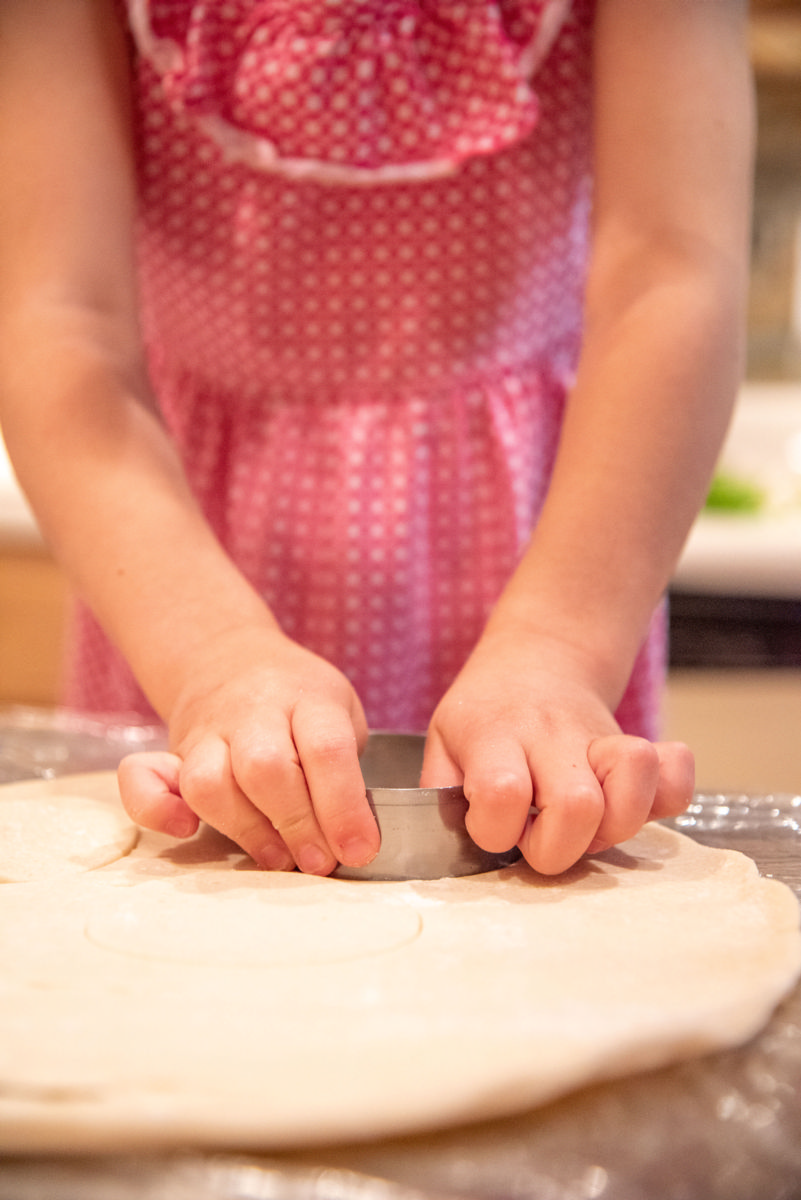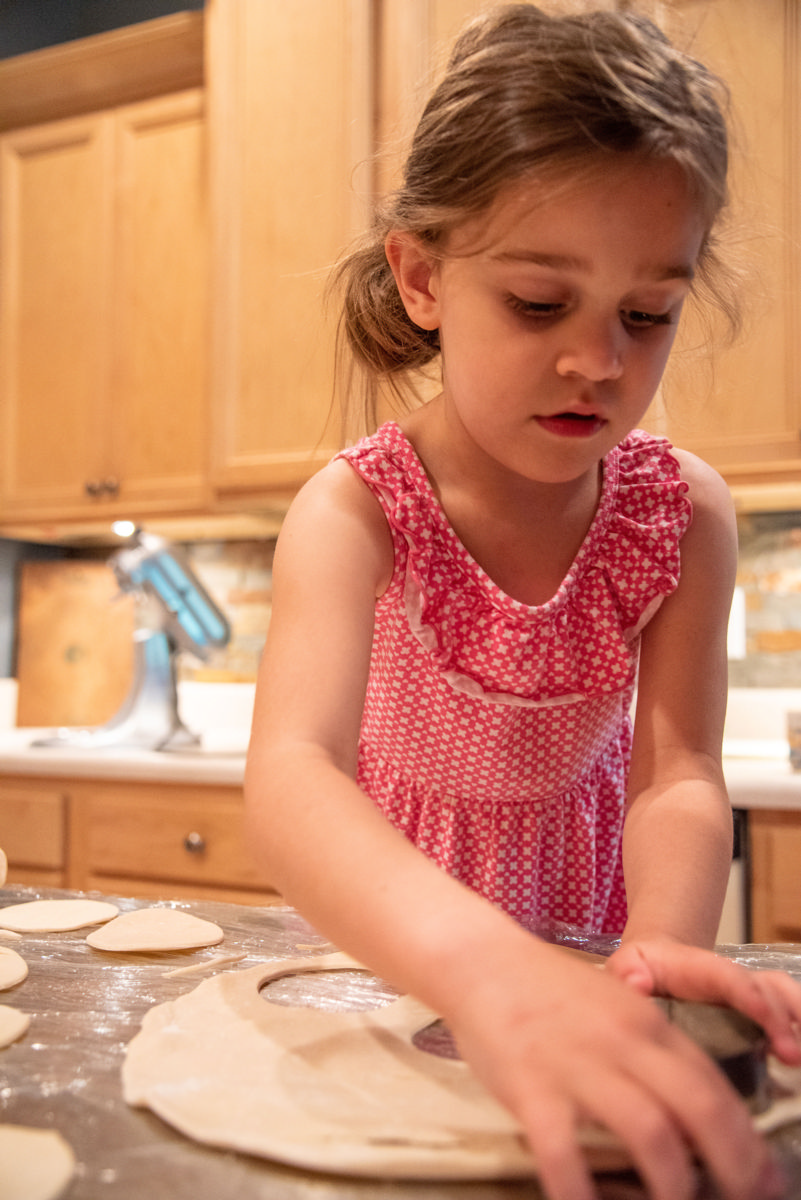 The best part of this recipe is the sweet, sugary glaze on each mini pie. You can skip this part, but we'd advise against it. These little mini peach pies are perfect for the whole family, just a warning though they may become addicting. Feel free to use other Georgia fruits in this recipe. Not a fan of peaches, try Georgia strawberries or Georgia blueberries.
Mini Pie Filling
About 4 cups of peeled, sliced Georgia peaches
½ cup of brown sugar
2 tablespoons of corn starch
½ tablespoon of cinnamon
1 teaspoon of vanilla
¼ teaspoon of salt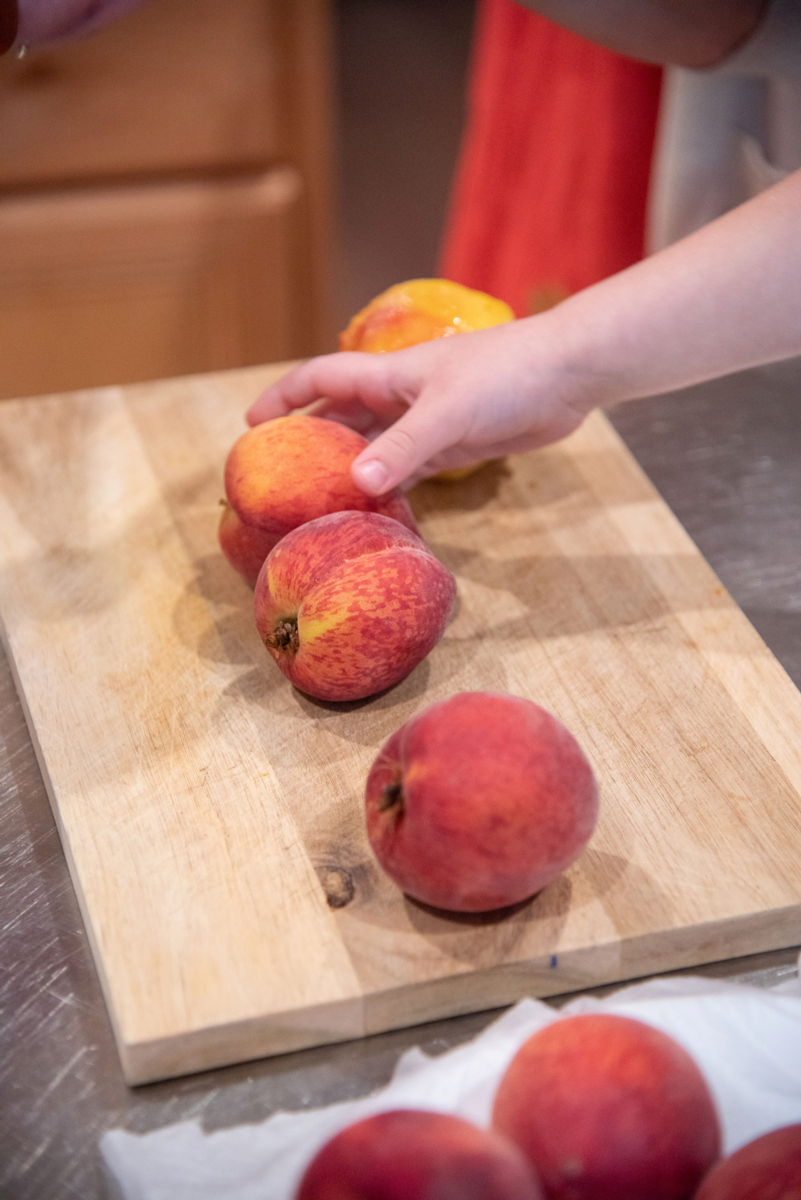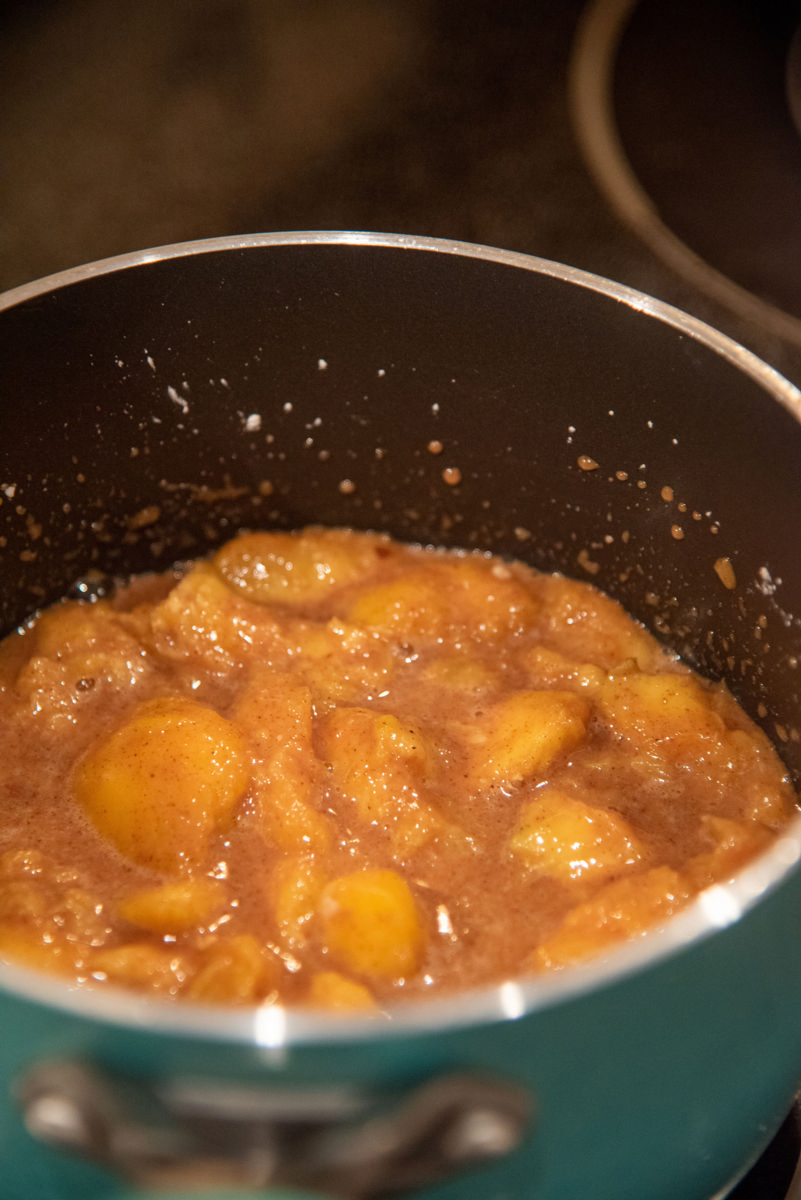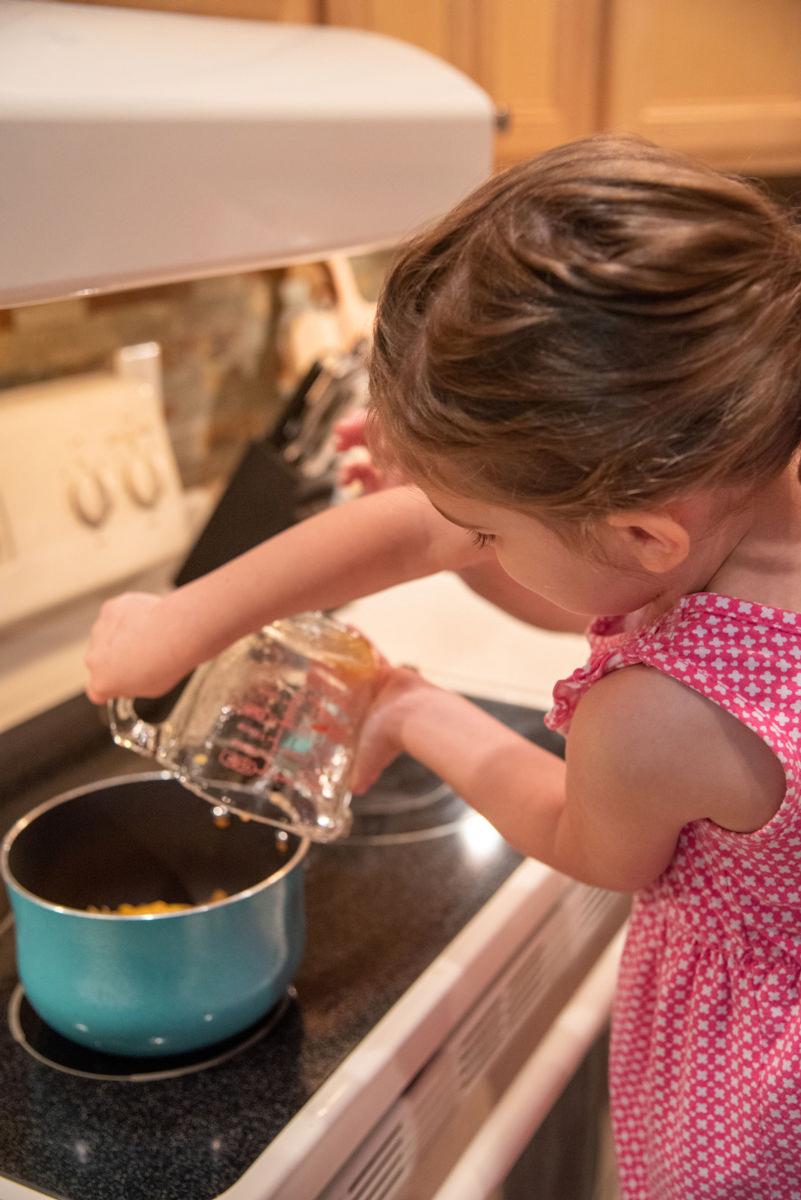 Add all ingredients in pot and simmer on low, stirring occasionally for about 25 minutes or until the mixture thickens.
Roll out the refrigerated pre-made pie crust and use a small circular biscuit cutter to cut out circles.
Take about a tablespoon of peach pie mixture and place in center of circles. You may need to use a teaspoon amount, depending on the size of your biscuit cutter.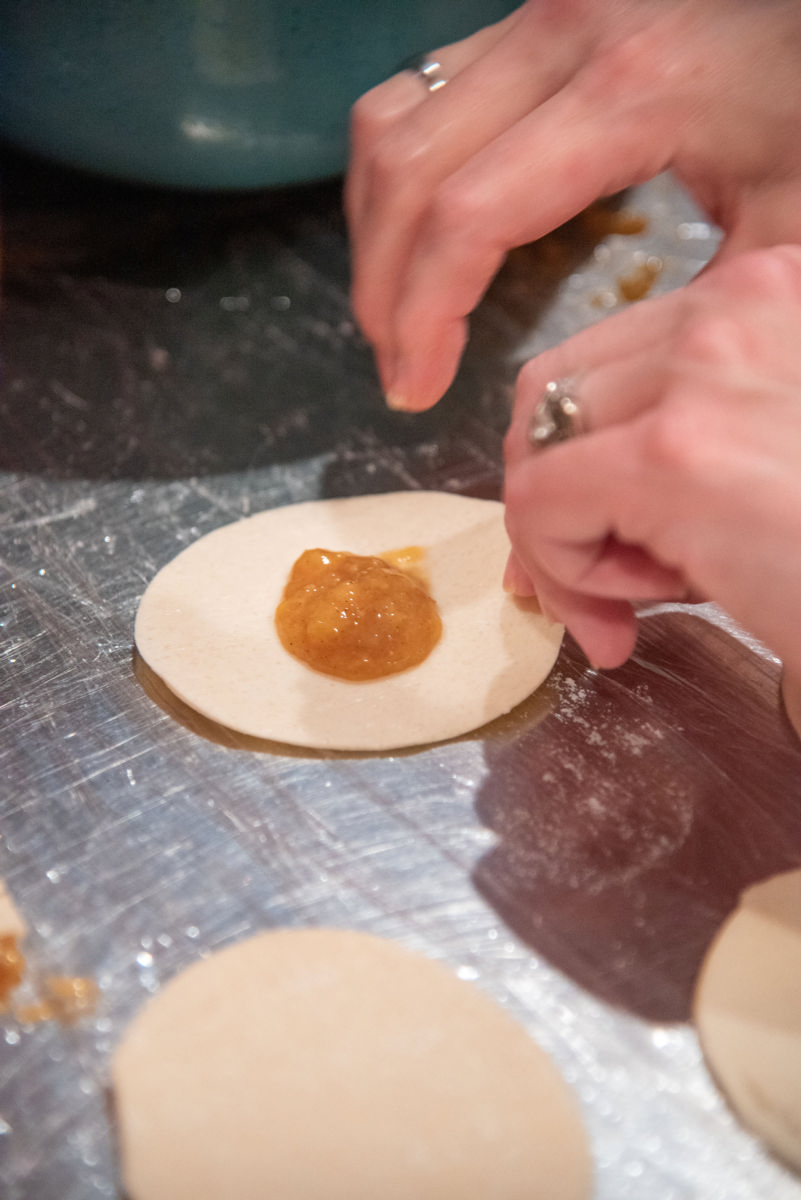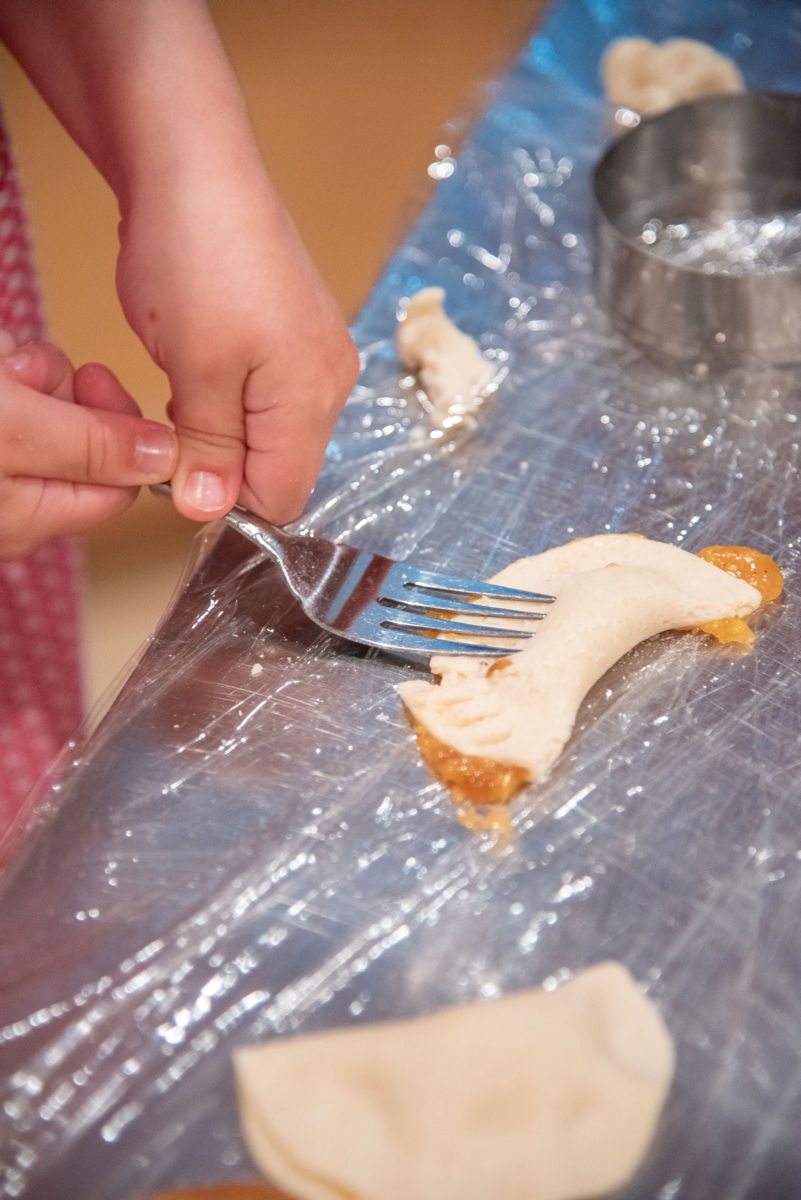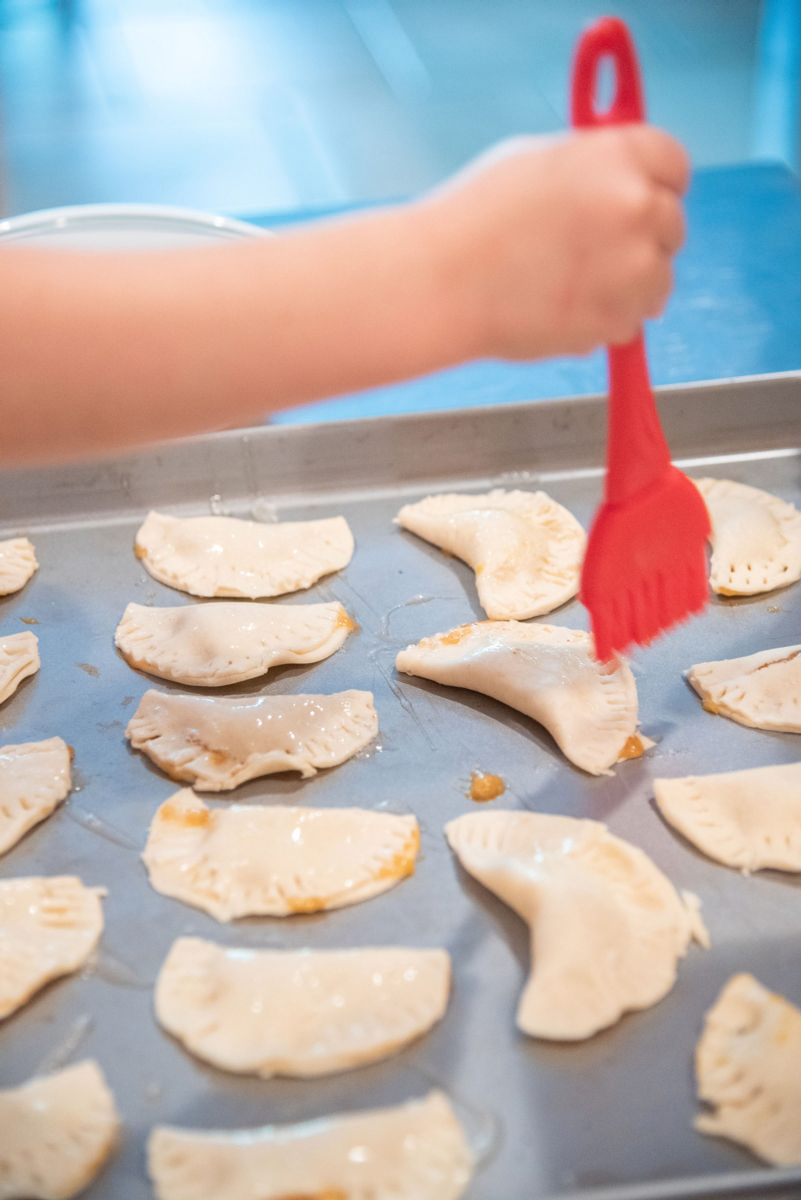 Fold one end of the circle over and use a fork to crimp the sides of the mini pies closed, creating a semi-circle. Use your fork to poke holes in the top of the pie.
Whisk together one egg white and brush each mini pie.
Bake at 425 degrees for 12-15 minutes or until pies are golden.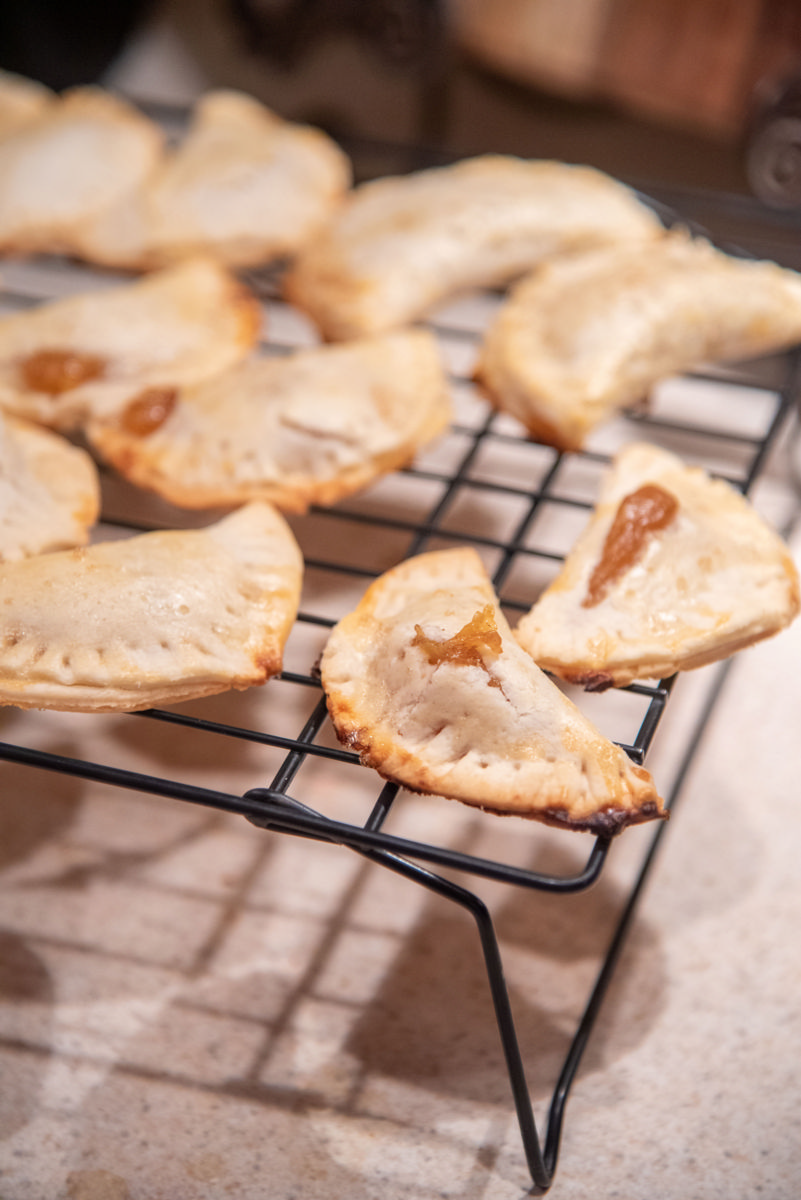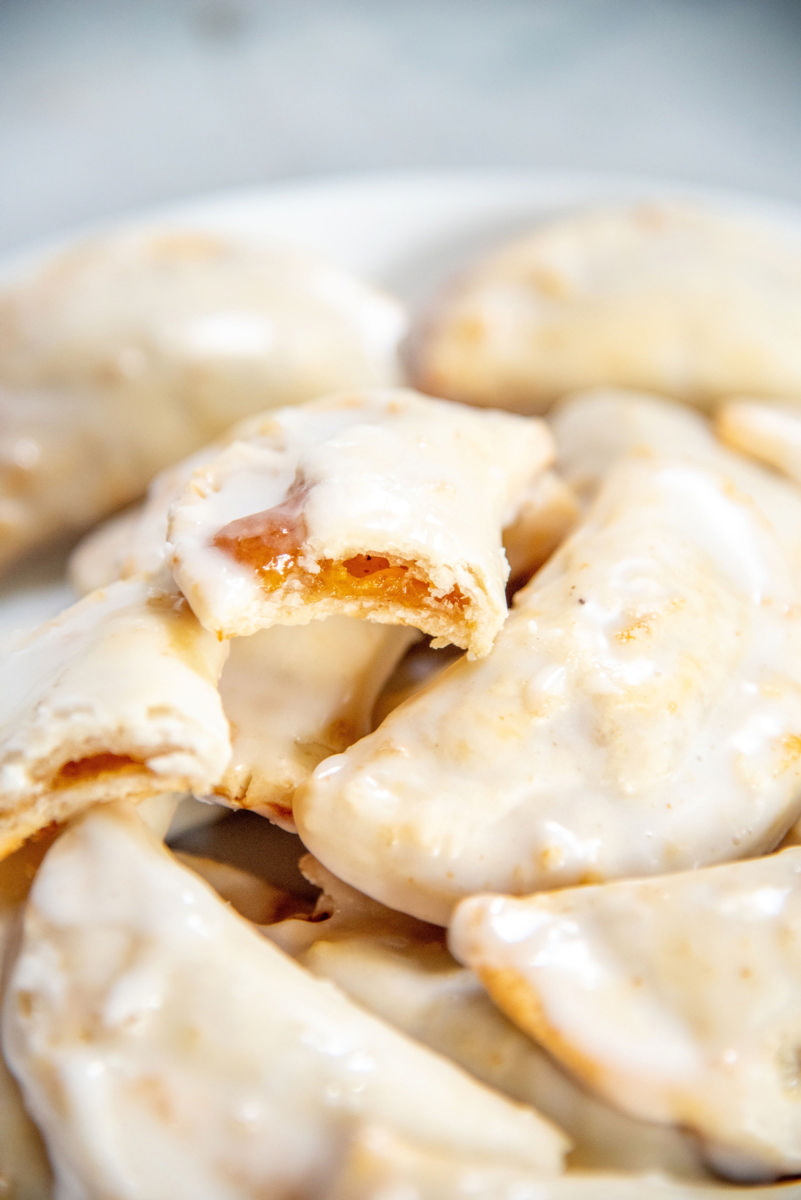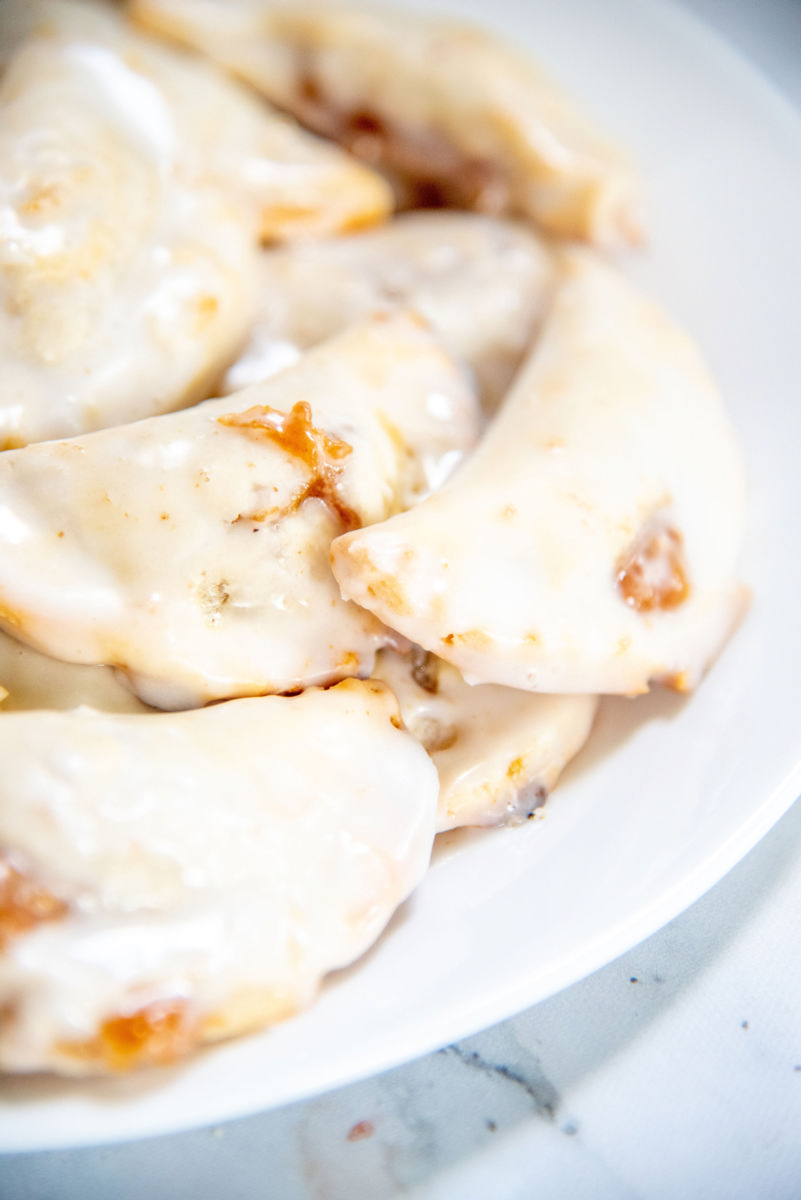 Mini Pie Glaze
Combine 2 ½ cups of powdered sugar with ¼ cup of milk, whisk together until smooth. You may need to add more milk, you want the consistency to be smooth and thin.
Dip mini pies in glaze while still warm, coating completely.
Place on parchment paper to dry and enjoy!