Agriculture + Lifestyle
Fresh Fixins with Georgia-Based Chef, Rebecca Egsieker
---
Posted on March 17, 2019 8:00 PM
---

With help from our Certified Farm Markets, Chef Rebecca Egsieker of The Dairy Alliance shares recipes that'll have your guests exclaiming, 'I do declare!' and clamoring for a proper southern afternoon tea—pinky in the air.
Sweet Pea Crostini
Ingredients
1 French baguette, ½-inch slices
1 cup fresh sweet peas, shelled
4 oz. feta cheese, divided
½ cup whole-milk cottage cheese
2 tbsp. fresh mint, chopped
1 tbsp. garlic, chopped
1 tsp. kosher salt
¼ tsp. black pepper
6 slices Mountain Valley Farm cooked bacon, chopped
Olive oil for coating of bread
Directions
Preheat oven to 350°F. Place baguette slices on baking sheet, brush with olive oil and bake for 10 minutes or until lightly toasted. Remove bread from oven, let cool.
Add the peas to a medium pot of well-salted boiling water. Boil the peas for about 30 seconds. Shock the peas in an ice bath for about 1 minute, then remove from ice bath and set aside in strainer to drain.
In the bowl of a food processor, place about ¾ of the feta cheese, cottage cheese, blanched peas and next five ingredients. Blend until smooth. To serve, spread each crostini with sweet pea mixture, approximately one heaping tablespoon per slice. Top with bacon crumbles and sprinkle of feta cheese. Place crostini on serving platter. If making ahead of time, place in air tight container and refrigerate for up to 48 hours.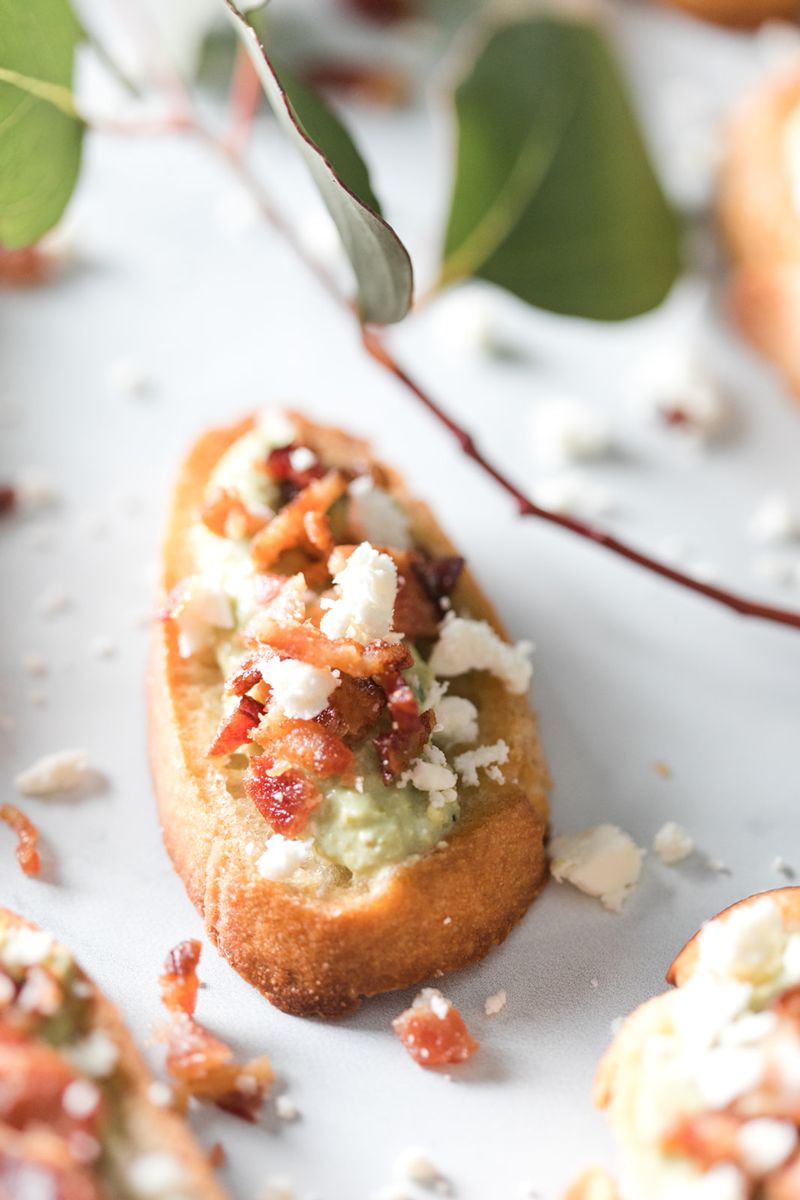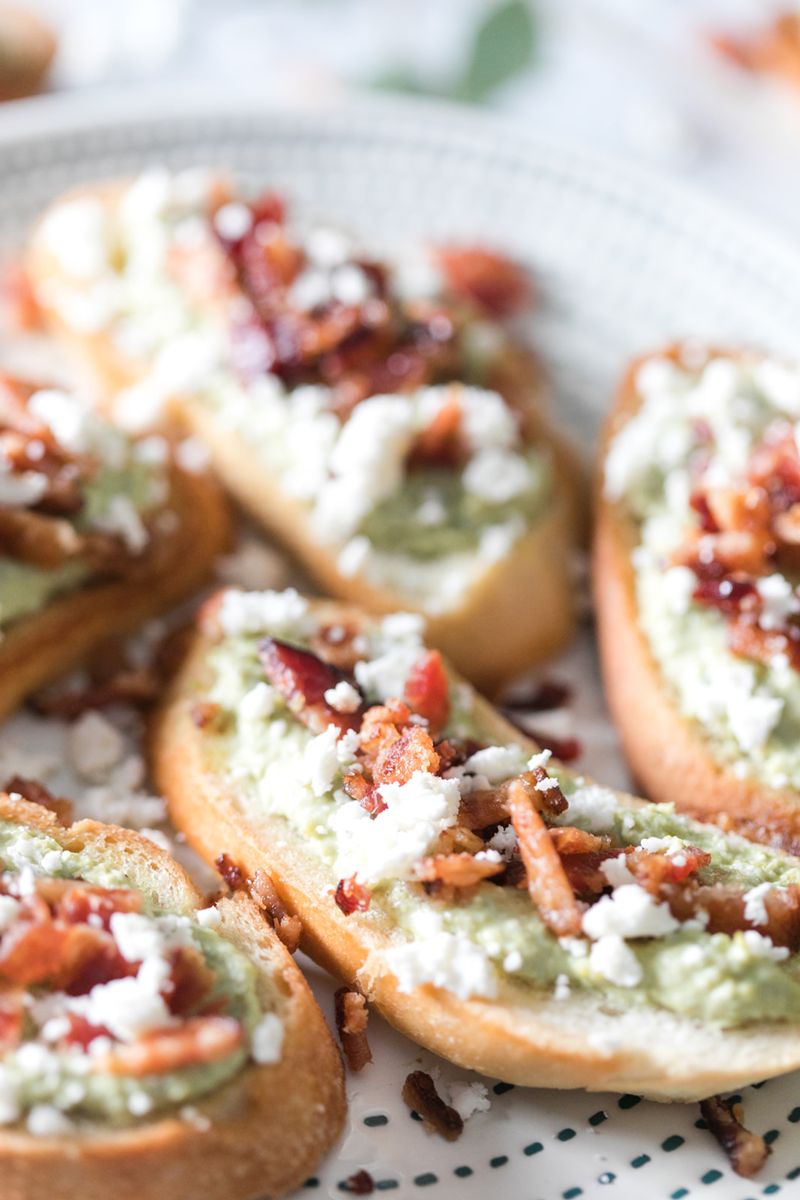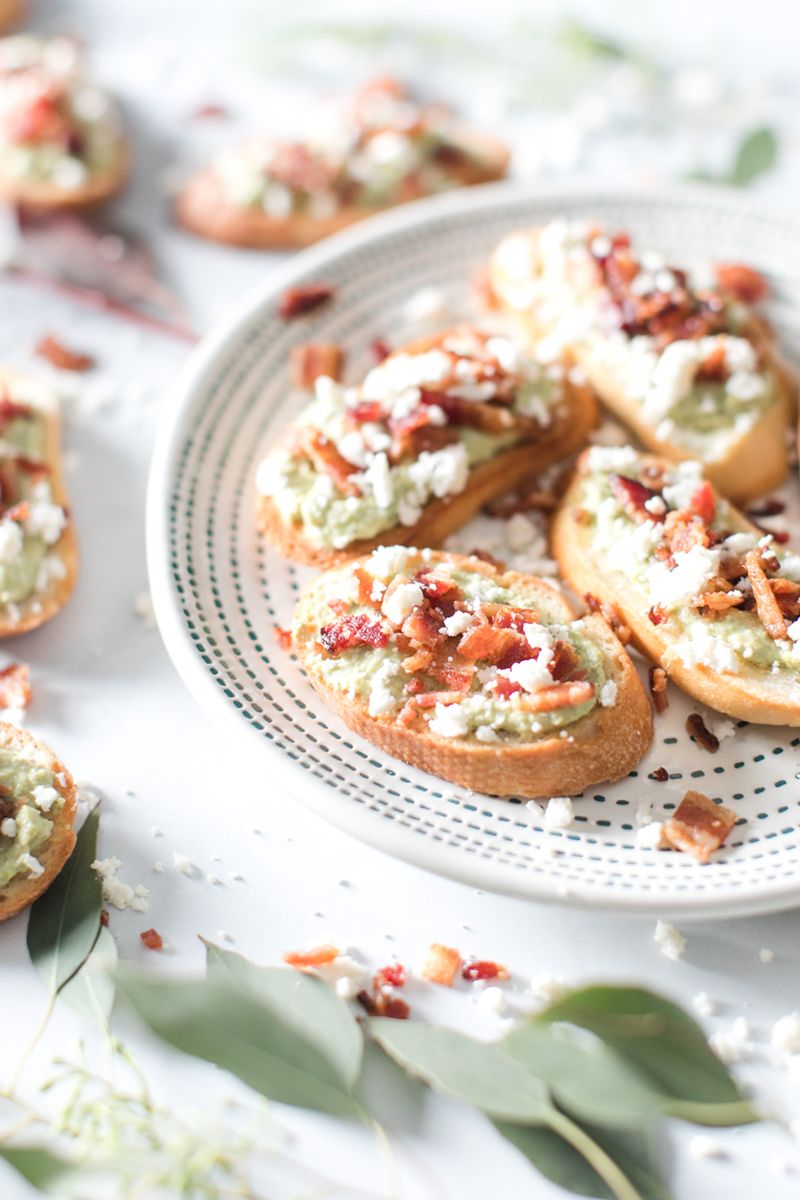 Asparagus and Ricotta Rustic Tart
Ingredients
1 medium red onion, thinly sliced
1 tbsp. butter
1 cup cow's milk ricotta cheese
1 cup shredded gouda cheese
1 tbsp. minced garlic
½ tsp. herbs de Provence
¼ tsp. sea salt
¼ tsp. black pepper
20-22 fresh asparagus stalks, ends trimmed
1 sheet puff pastry, thawed according to package instructions
1 egg, lightly beaten
3-4 slices thin prosciutto, torn into pieces
Directions
Preheat oven to 400°F. Line a large rimmed baking sheet with parchment paper.
Heat butter in large skillet over medium heat. Add sliced onions and cook until soft and caramelized, about 10 minutes. Remove from heat and set aside. In medium mixing bowl combine cheeses and next four ingredients. Mix together thoroughly; set aside.
On a lightly floured work surface unroll sheet of puff pastry and gently roll out to roughly 10 x 15 inches. Place on prepared baking sheet. Use a paring knife to score a line around the perimeter of the pastry, about 1 inch from the edge, then prick the center with a fork several times to keep it from puffing up.
Spoon the cheese mixture over the dough inside the scored edges, spreading out to an even layer. Top with caramelized onions in a uniform layer. Lay asparagus stalks side-by-side over the cheese and onions, pressing down gently into mixture. Brush edges with egg wash.
Bake for 20-22 minutes, or until crust is golden and edges are puffed up. Remove from oven and top with torn pieces of prosciutto. Garnish with fresh basil. Cut into 12 squares. Garnish with fresh parmesan cheese if desired.