Agriculture + Lifestyle
Tips to Build the Perfect Beef Burger
---
Posted on May 17, 2020 8:00 PM
---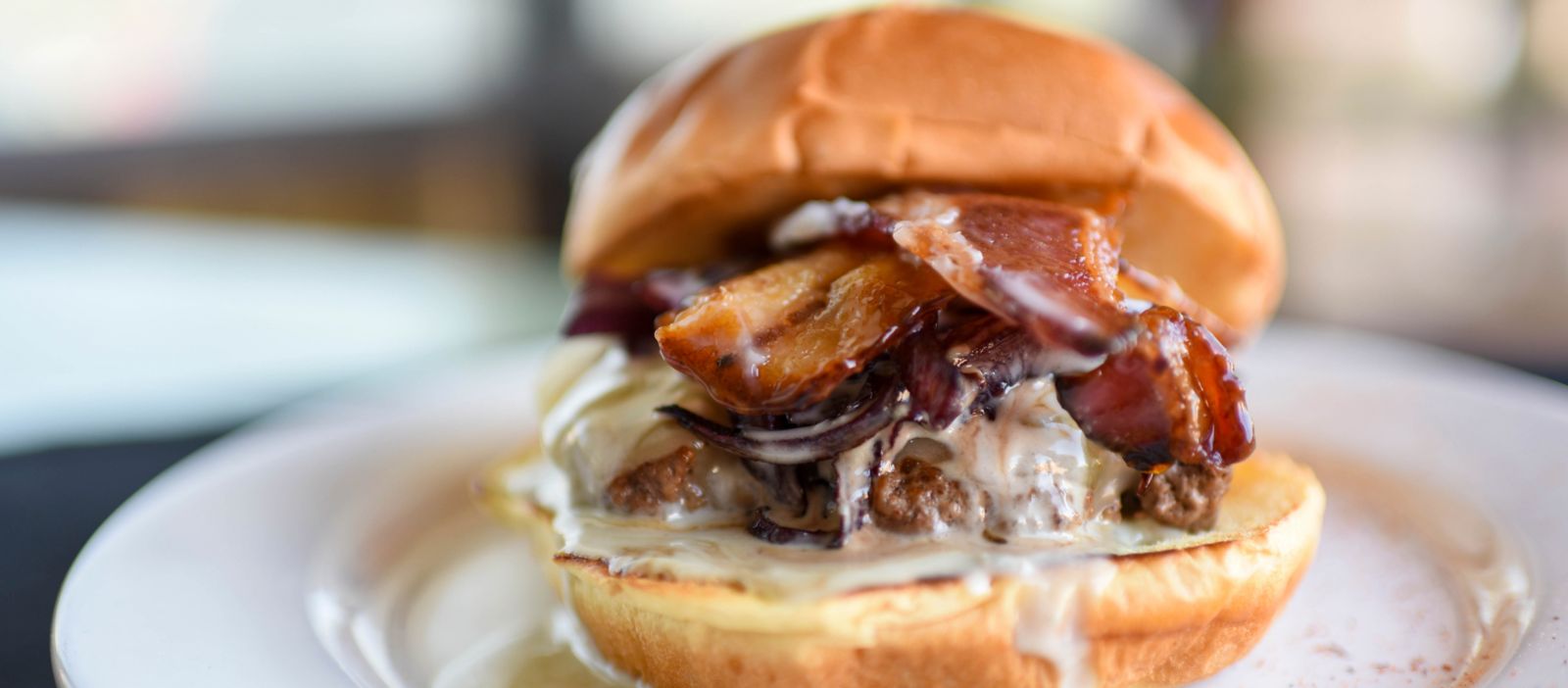 The weather is warming up and it's almost grilling season. May is National Beef Month so we thought we'd let you in on a little grilling secret. Did you know there is an art to grilling the perfect hamburger? Here are a few tips courtesy of the Cattlemen's Association.
1. Meat is King
Always start with good quality ground beef. You can add as many toppings as you wish, but the meat will always shine through as the most important component on any burger.
2. Fat is Good
What's that? That's right, fat is good. Similar to marbling in a ribeye, fat keeps the meat juicy. Look for ground beef with 73-75% lean and a consistent distribution of fat.
3. Patty Science
Making a hamburger patty is similar to making biscuits. You want it to be tender, bind together and be the correct size.
4. Be Gentle
Don't overwork the ground beef. If you do, the meat may make for a rubbery hamburger. Also, if you overwork the patty you can cause it to overheat removing the fat from the ground beef and causing it to stick to your hands. Don't over press your patties. Press on them just enough to get them to hold together and size matters. You should aim for 3-4 patties per 1 pound of ground beef, and each patty should be no more than an inch thick.
5. Size Matters
As you know, meat shrinks when its cooked, so it's best to make the patties about ½ inch bigger than the buns you plan to use. Place a thumbprint in the center of your patty to prevent it from balling up when cooking.
6. Finally, Season
Season your patties last and choose a seasoning that doesn't contain sugar. If the seasoning has sugar it will burn during the cooking process.
7. Cook with Care
Cook over medium to medium-high heat to an internal temperature of 160-165°F, usually about 5-7 minutes per side. Avoid flipping more than once or twice and never press down on the patty while cooking. Pressing down on the hamburger forces the juices out and results in a dry patty. After cooking, let rest for 5 minutes to improve juiciness.
8. Butter the Buns
A thin layer of butter or mayonnaise will help prevent the bun from getting too soggy and falling apart.
9. Cheese Please
Try a good melting cheese like American, cheddar, pepper jack, Swiss or Gouda. If you prefer a crumbly cheese like feta or blue, try mixing it with a little mayonnaise to prevent it from falling off of the burger.
10. Toppings are Optional
Try something acidic like mustard or pickles, which will help cut through the rich, fattiness of the meat and cheese. Balance that with something sweet like Ketchup. Then add the crunchiness with tomato, lettuce, onion and other veggies.
11. The Perfect Side
It's no surprise that the perfect side to any burger are fries. For that perfect French Fry, fry Russet Potatoes in a mixture of beef tallow and vegetable oil twice. Once at 275-300for about five minutes. Then fry again at 350-375until golden and crispy (5-6 minutes)
Hopefully these tips will help you grill the perfect burgers at your next cookout. For more about beef and more recipes visit https://rb.gy/rmupej
Content Contributed by The Cattlemen's Association