Agriculture + Lifestyle
Burning Calories in the Garden
---
Posted on June 3, 2020 8:00 PM
---
Lauren Goble, Ag in the Classroom Coordinator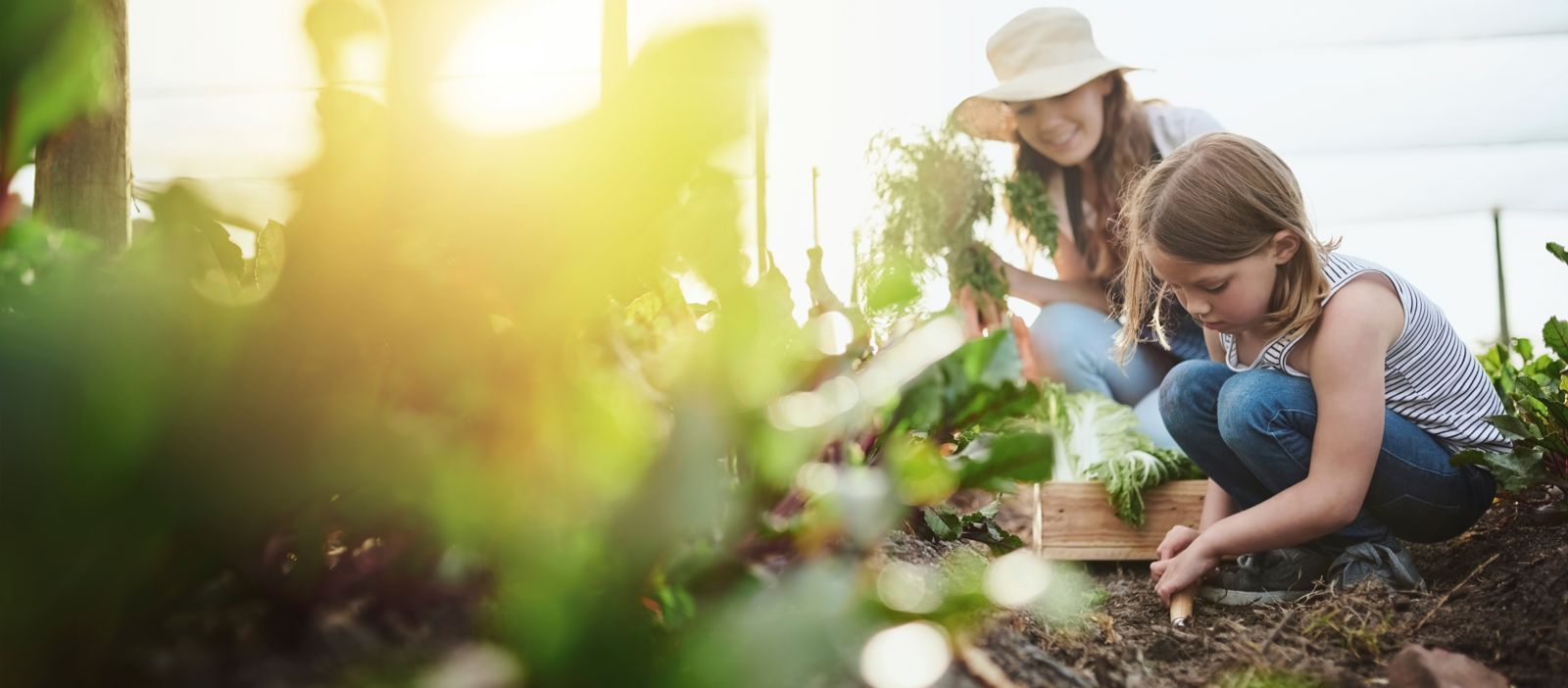 Watch Lauren show you how you can burn those calories while working in the garden.
The hot weather is here and most of us are trying to stay inside where the air conditioner is keeping us cool. But regardless of the heat, we all need to get up and get moving outside! Children aged 6-adolescent need at least 60 minutes of physical activity time a day. Adults need 150 -300 minutes of physical activity a week. A great way to get adults and children up and moving is to have a garden! You don't have to have a lot of space to be able to enjoy gardening, you can use raised beds or containers. When you have a garden there are many activities that have to be completed for your garden to be as productive as possible. If you work in your garden for an hour doing the following tasks you will burn:
Carrying heavy loads: almost 500 calories
Pushing a wheelbarrow: over 400 calories
Planting seeds or plants: around 150 calories
Picking produce: over 100 calories
Digging: over 300 calories
Weeding: almost 300 calories
Pruning: almost 300 calories
Raking: almost 250 calories
Whether you are in the garden working or playing in the yard everyone should keep up with how much physical activity you are doing. To help you keep up with your active minutes I have created an exercise log for you to print. I hope this helps everyone meet their physical activity goal each day!
If you want to plant a garden so everyone can stay active and get the kids excited, consider planting a pizza garden. Click here to learn how you can create a pizza garden at your house.
No matter what you plant in your garden it's important for kids to stay involved and see the seeds/plants from planting to harvesting. One way to keep kids engaged is to have them complete a garden journal. This weekly journal will get the kids writing, drawing and measuring! It's a great way for kids to review what they have been taught during the school year. Another fun activity I have for you is an Exercising in the Garden word search. This will reinforce how you can exercise in the garden and give your child something fun to do.
It's now time to get out in the garden, exercise and create memories with your family. In just a few months you and your family will be harvesting and eating food y'all grew in your garden! For some easy, child friendly, delicious, no bake recipes click here. Y'all have a good summer and enjoy your time exercising and gardening together!