Agriculture + Lifestyle
Young Farmers & Ranchers Summer Leadership Conference FAQs
---
Posted on May 11, 2022 8:00 PM
---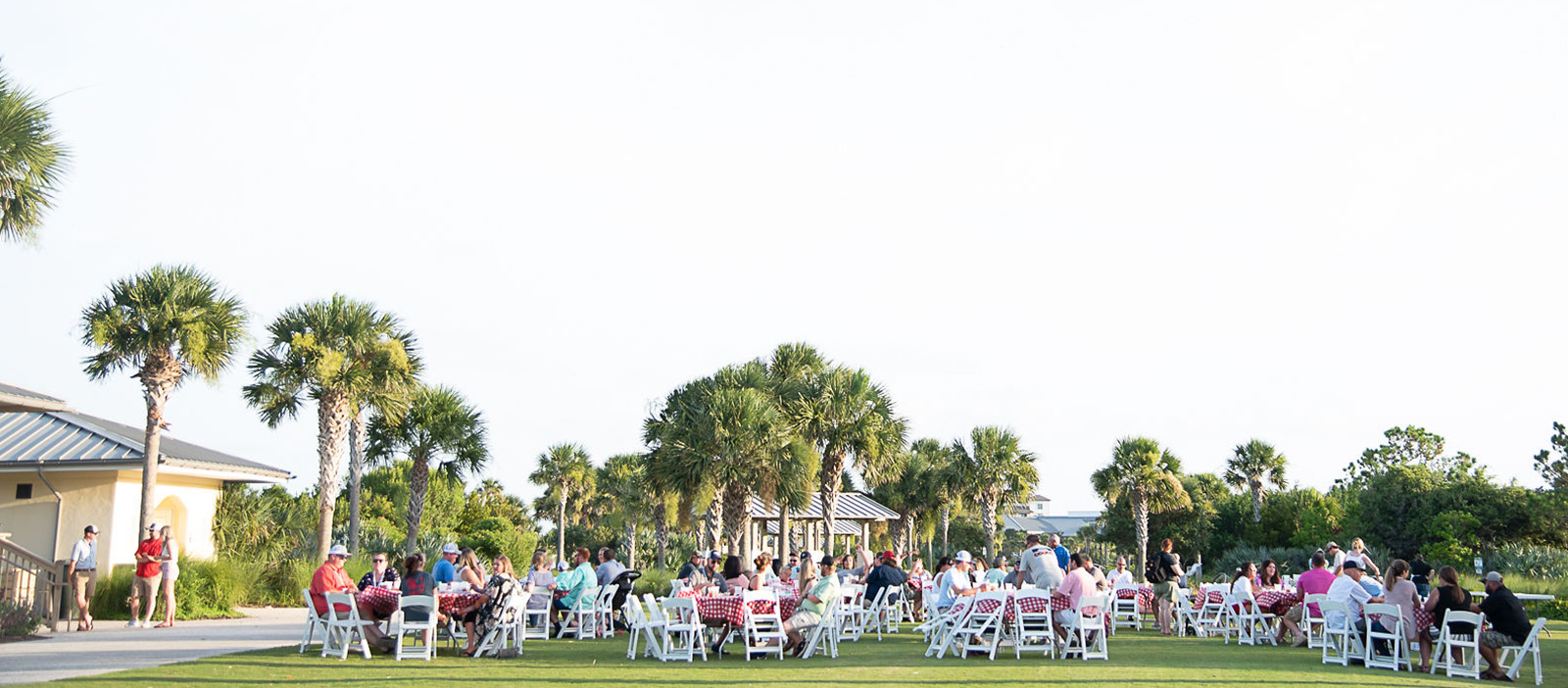 Young Farmers and Ranchers meet every year at the annual YF&R Summer Leadership Conference on Jekyll Island, Georgia. At this event, members gain the opportunity to learn more about current agricultural issues and will hopefully leave the event prepared to advocate and educate others about agriculture. Here are a few frequently asked questions about Summer Leadership Conference.
What can attendees expect?
"Different speakers come and talk about all kinds of topics regarding agriculture from politics to policy to crop insurance to what the weather is going to be like for the next 60 years we try to cover as many topics as we can." - State YF&R Chair, Walt Pridgen.
"When you attend conference, you can expect to meet people from all across the state from all diverse backgrounds of agriculture, this allows you to make connections that are not only lifelong but that can help you on your farming operation." -Christy Brannon
"Attendees can expect to come and just network with a lot of young farmers throughout their district you can also expect different breakout sessions on how you can grow your local YF&R program in your community." -Rachel Kinsaul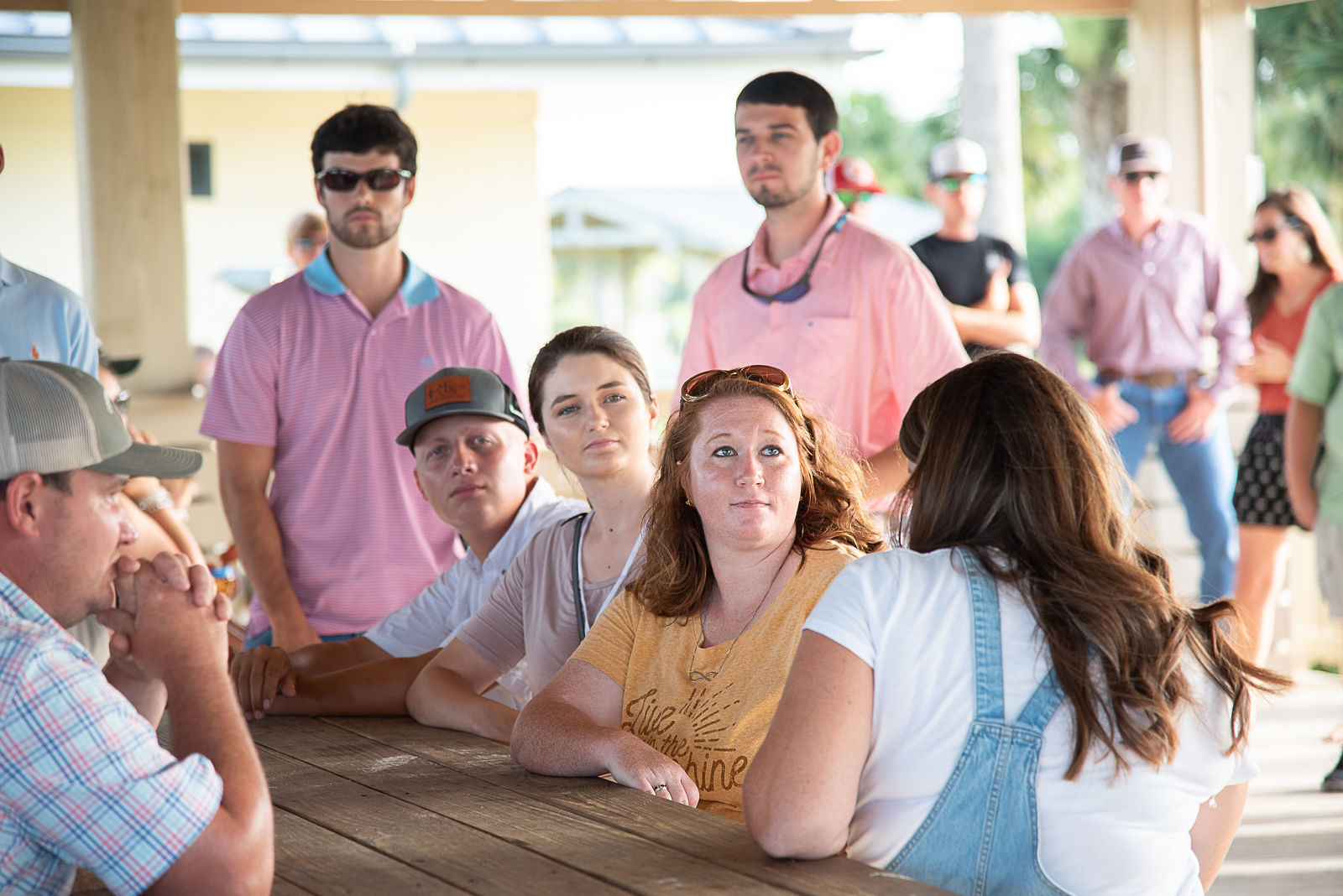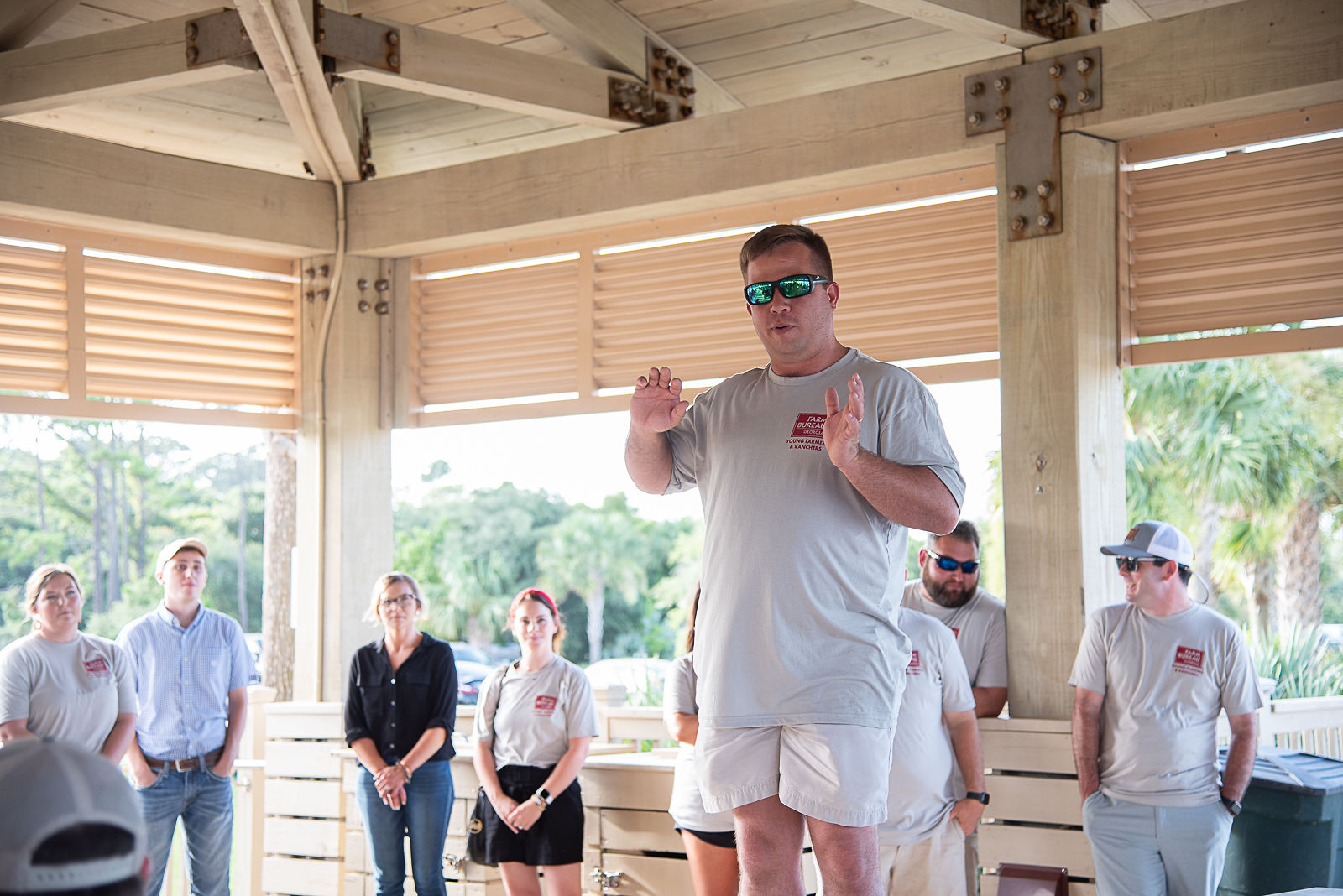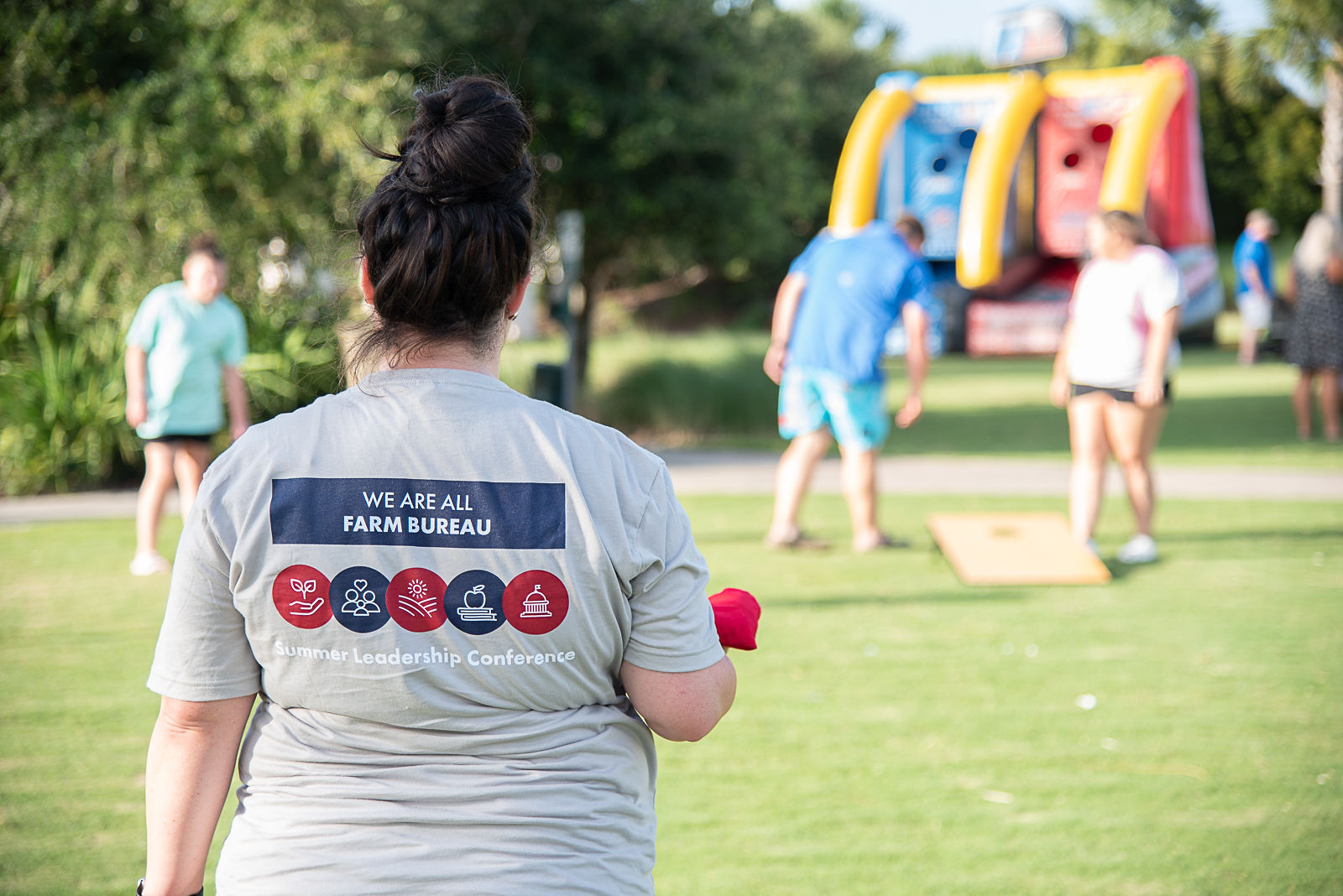 What is your favorite part of Summer Leadership Conference?
"My favorite part of attending the conference is getting to see people not only from my college days or my youth showing in livestock days but getting to reconnect with them and looking forward to seeing them every year." – Christy Brannon
"My favorite part is getting to interact with different people from all over the state and getting to see the different types of agriculture that may not be in my region specifically." -Dan Brannon
"Our favorite part is getting to share ideas with other people and learning new things from the people we've met at conference." – Rachel & Jason Kinsaul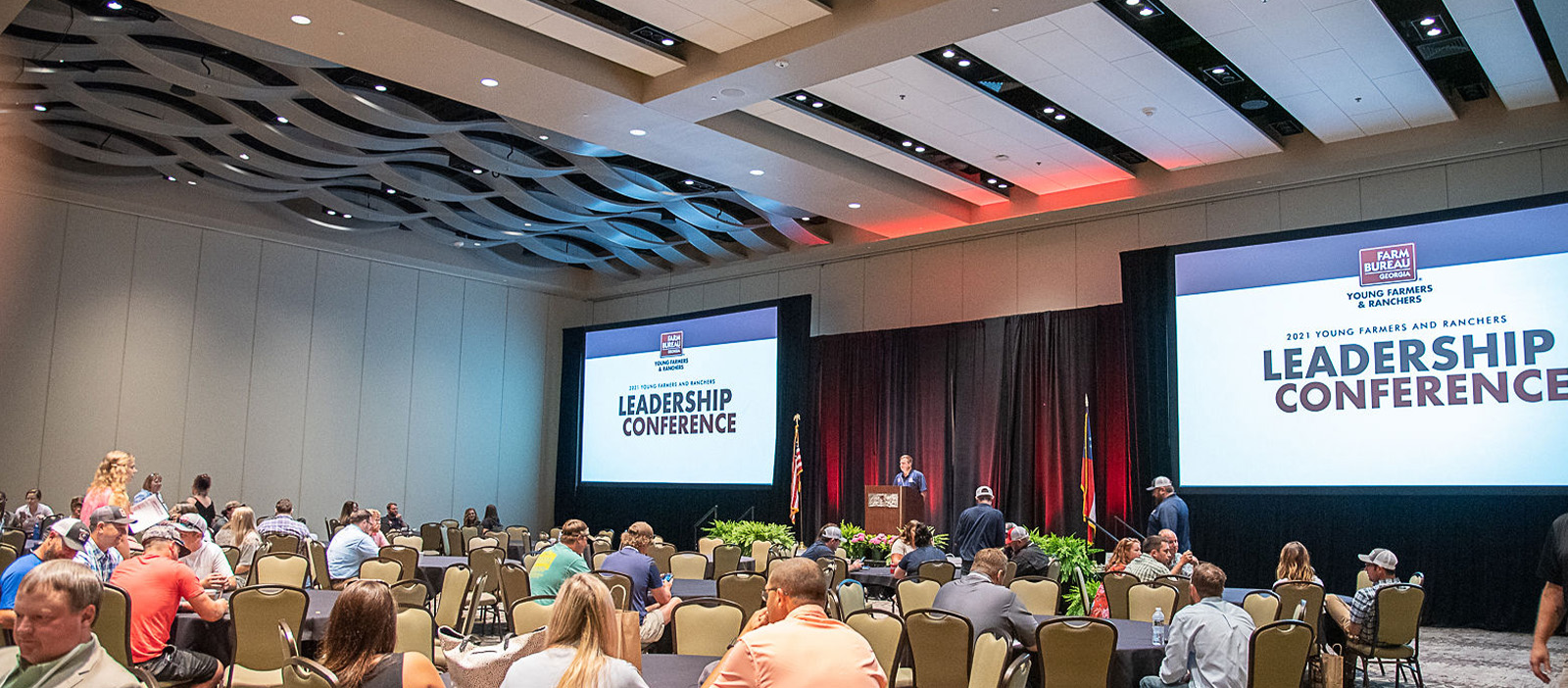 What is your best memory of Summer Leadership Conference?
"One of my favorite memories of the conference is competing in the discussion meet, my first year I competed and made it to the final four." -Christy Brannon
"Our best memory from conference was in 2019 when we were the State Excellence in Ag winners. We were able to go to Austin, Texas and represent our state at the National Excellence in Ag competition. YF&R has given us the opportunity not only to share our story and what we're doing, but also allows us to compete on a national level" – Rachel Kinsaul
Why should a YF&R member attend?
"We all farm, we all have the same struggles and deal with the same issues. You may be dealing with it in cows and chickens and someone else may be dealing with stuff with cotton and peanuts, but summer conference is a great way to get all of those groups together to mix and mingle, share ideas and just get to know each other and your fellow farmers" - State YF&R Chair, Walt Pridgen.
"YF&R members should attend conference to build relationships not only with other farmers but with related industry people that may benefit you and your business in the future."-Jason Kinsaul
"I think the number one reason you should attend is growth. At Farm Bureau you're going to grow more than you can imagine just with the training and the leadership offered through the program." – Steven Green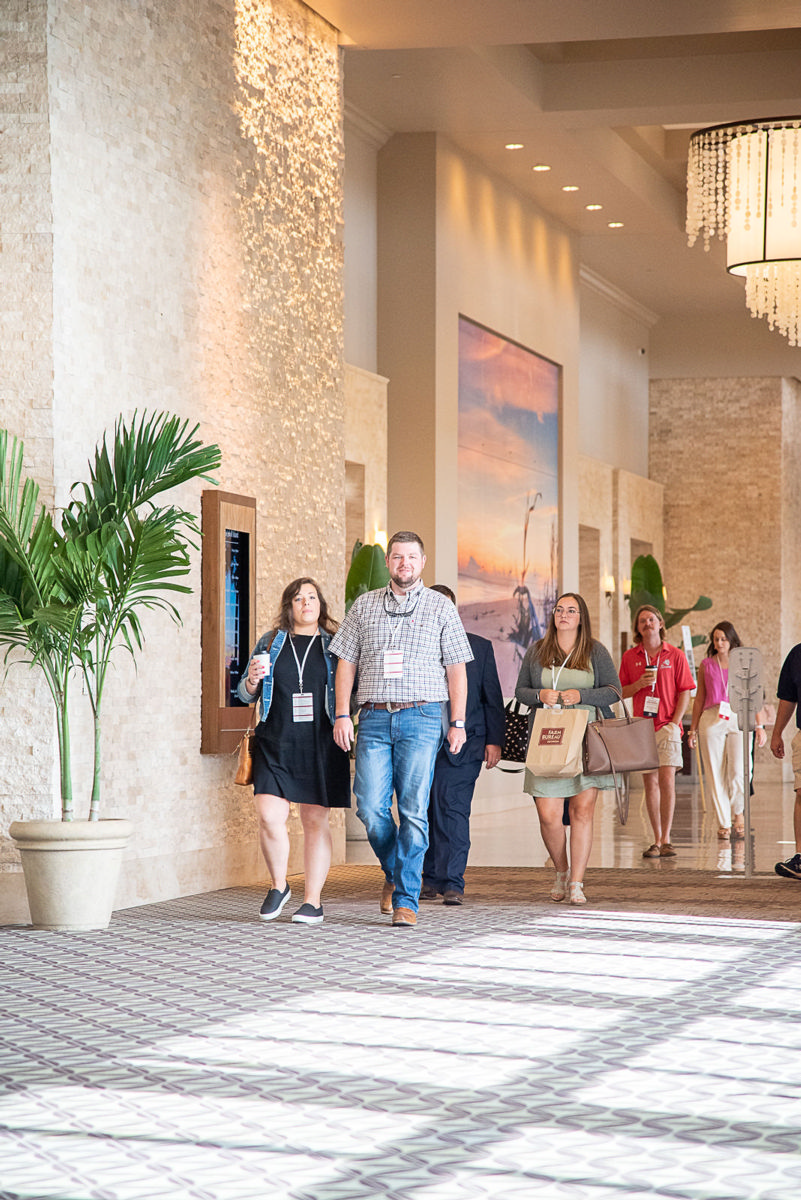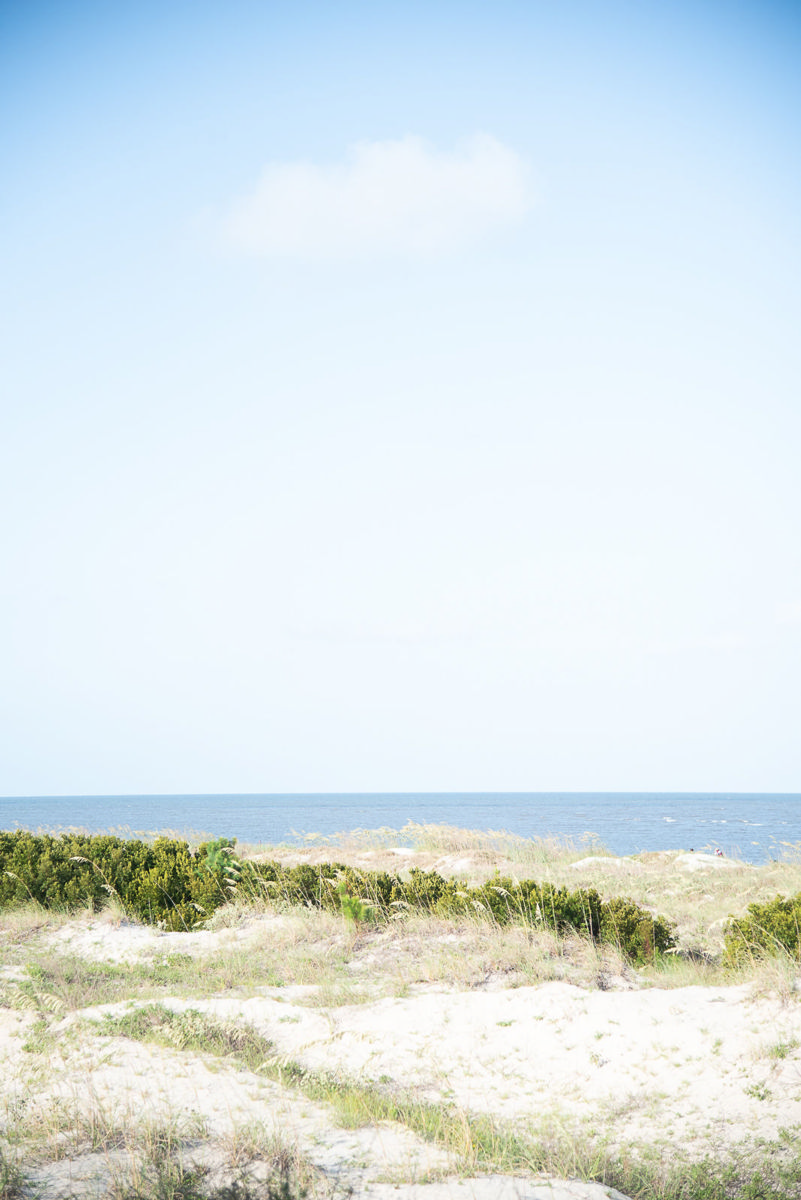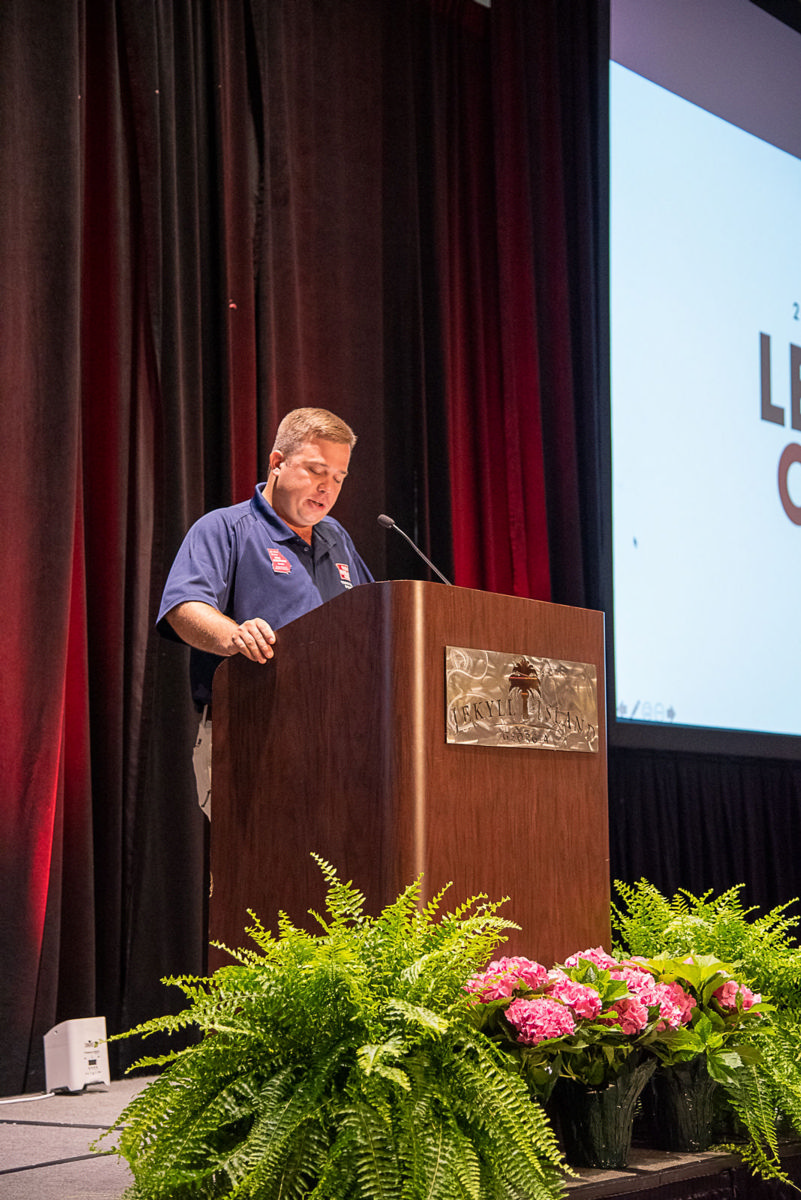 Describe a typical day at conference
"I've been coming many years and honestly, it's never been the same and that's the exciting part to see what will come from speakers, to break out sessions that allow you to choose what area you want to listen to. You create your own schedule throughout the day." – Kristy Brannon
"A typical day at conference usually starts out with coming together at breakfast then moving to general sessions or breakout sessions where you'll hear from motivational speakers or industry professionals. There will be one or two rounds of discussion meet where you can go watch YF&R members compete. You usually have some time to enjoy the beach, grab a dinner and come together for some type of social event or cookout at the end of the day." – Rachel Kinsaul
"We try to give a good mix of everything, so you have social time and learning sessions. We try to keep it different and interesting every day." -Tara Green.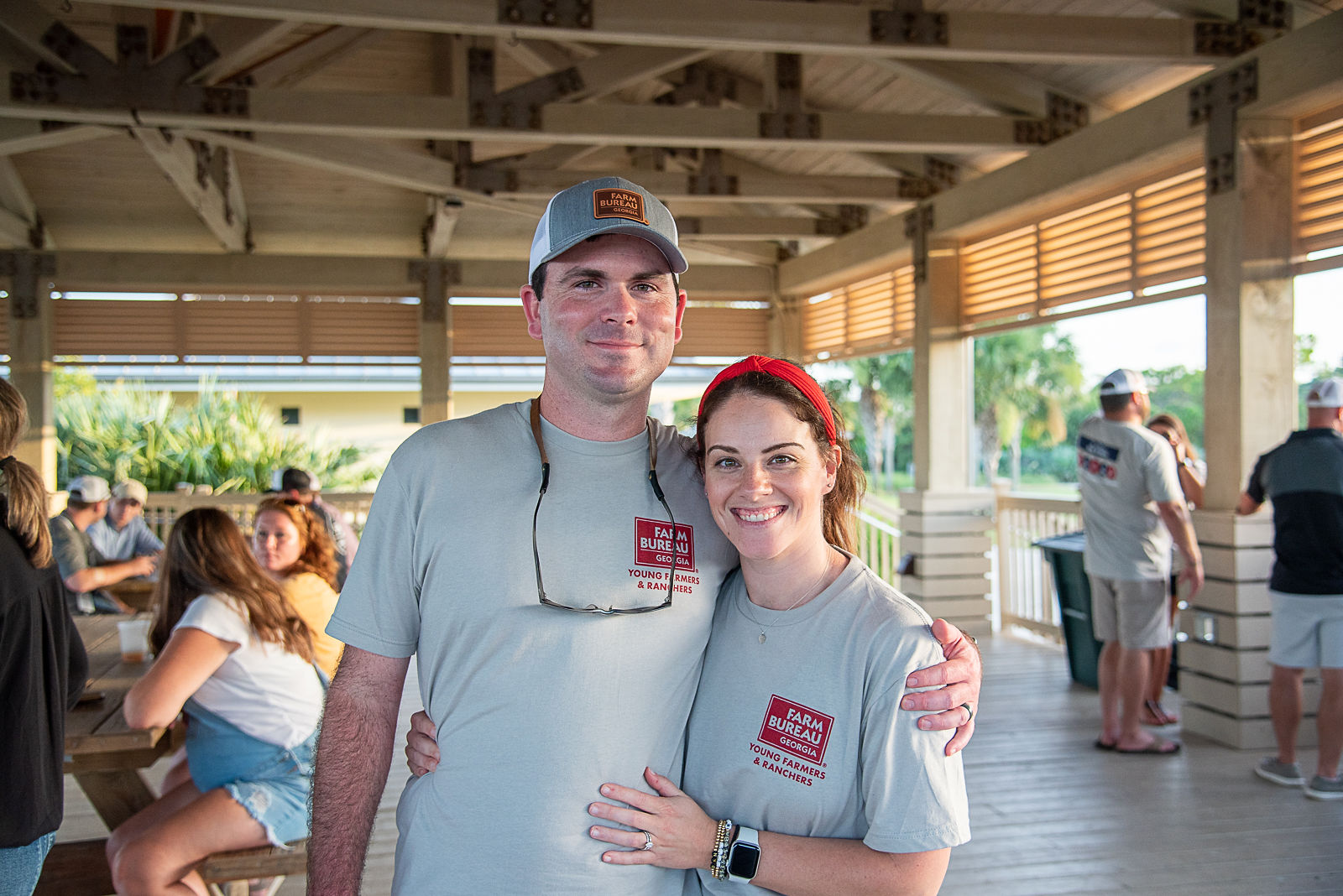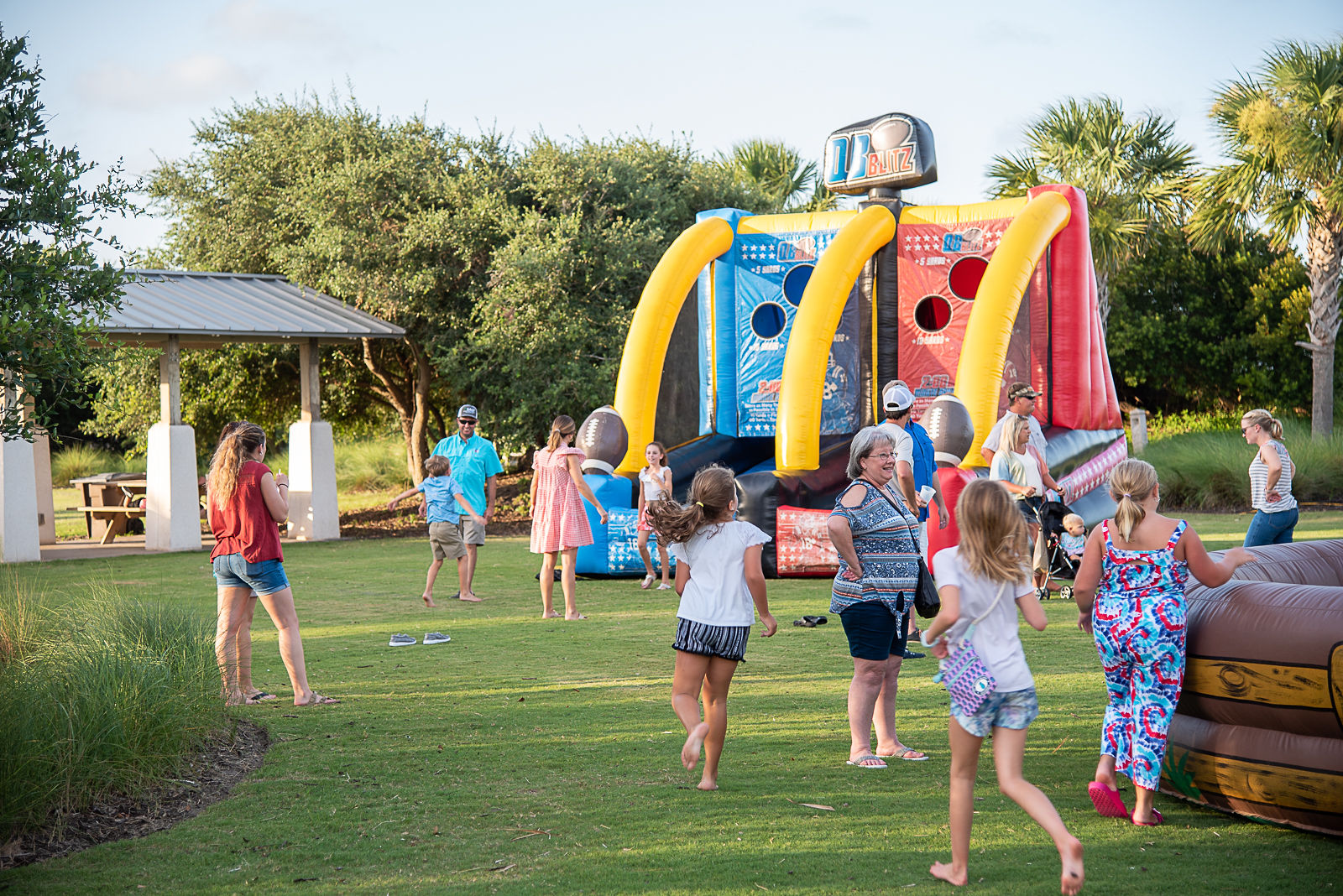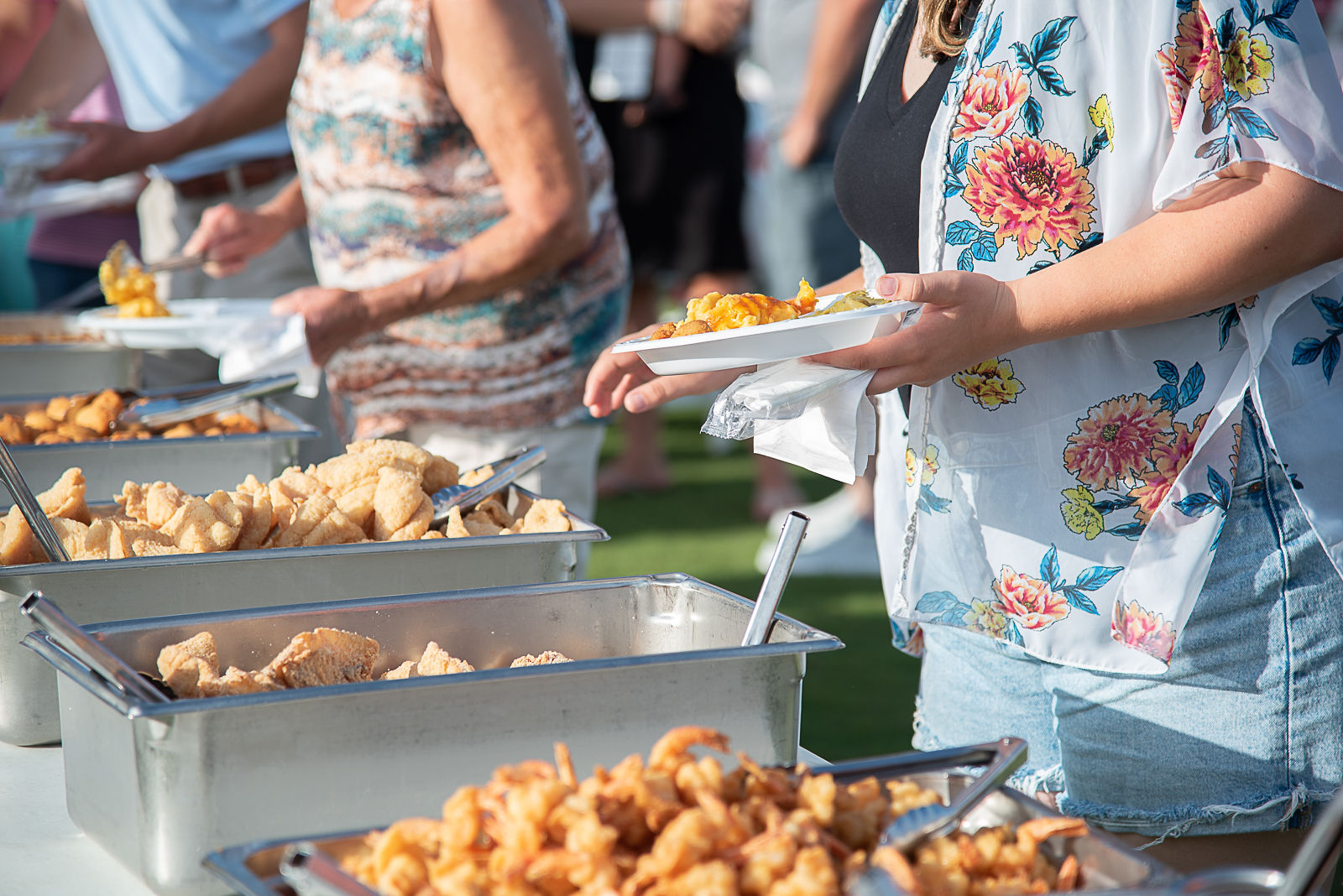 The Georgia Farm Bureau Young Farmers & Ranchers Leadership Conference will be at the
Jekyll Island Convention Center, July 1416, 2022. This conference is open to all Georgia Farm
Bureau Young Farmers & Ranchers (ages 18-35). Click here to register for this event. Registration closes June 1st.