Agriculture + Lifestyle
Our Adventure
---
Posted on March 7, 2021 7:00 PM
---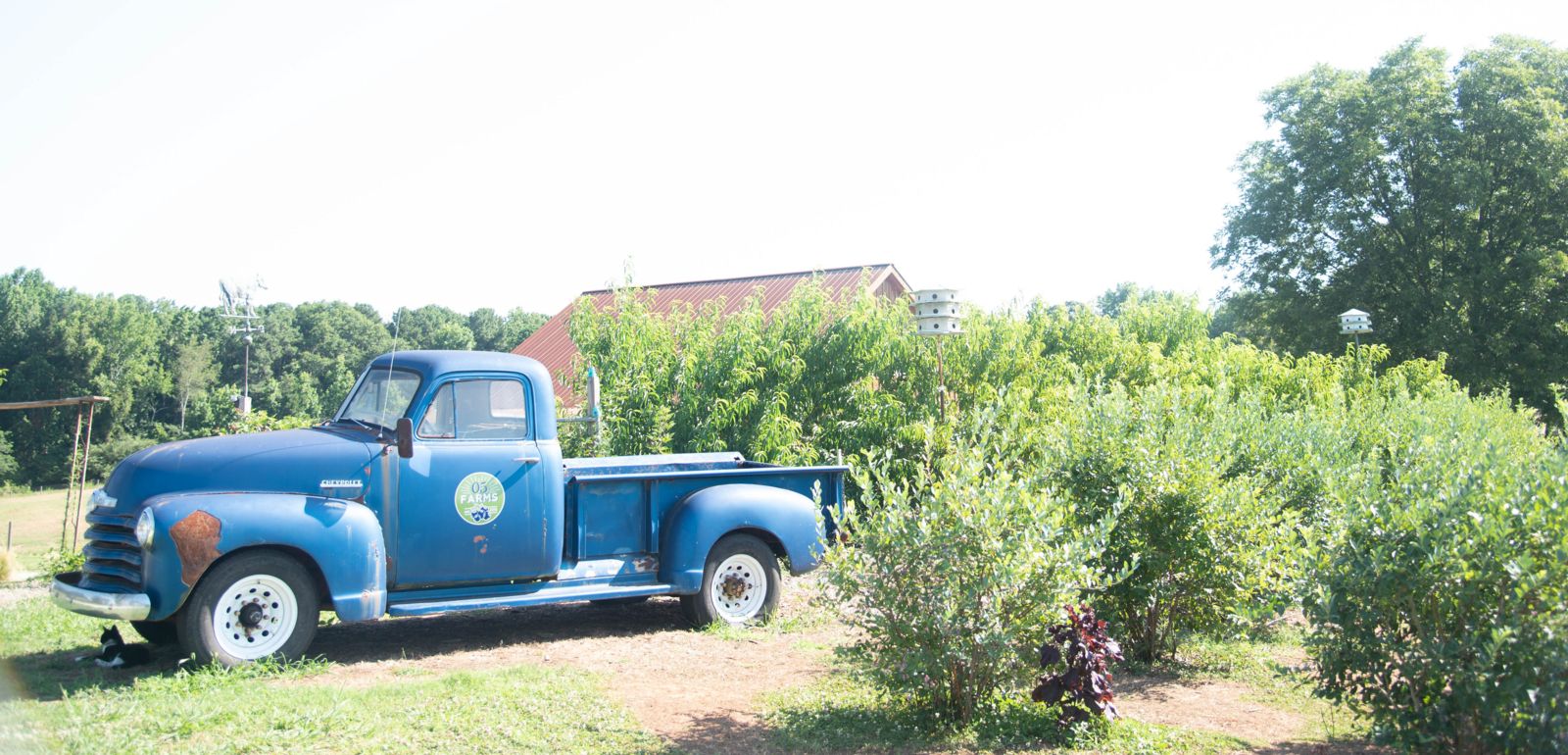 When Randy Wright stumbled across the 2020 Georgia Farm Bureau Farm Passport, he would never have guessed where it would eventually take him. The Passport became the perfect blueprint for him and his wife to explore all that Georgia had to offer. They visited 52 farms, met some incredible people, learned a lot, and most importantly, spent many wonderful hours enjoying each other's company.
Our Adventure
My wife, Susan, and I were over at Dickey's farm getting some peaches and I saw the GFB passportbook. I picked one up and glance thru it. Interesting, I thought. When we got home, I put the book on the coffee table and did not think much more about it. Susan had other ideas. She decided to read through it and then told me this might be something good to see together. I said "Okay," and gave her a Georgia map and said plot out the farms you want to go see. Little did I know that a few farms would turn into many. Both being retired, we had no set schedule to keep, so our adventure started in late July 2020 in the middle of the COVID-19 pandemic. We both knew to take precautions.
Our first four farms were located in North Georgia: apple houses. The folks welcomed us and we had some great conversions. Also bought some good apples. After we got back home that night, we had a long talk about our first trip. Both of us were hooked on seeing as many farms as possible. So we made plans to take every Thursday to visit several farms. Susan got busy planning out the farms to visit. We thought about maybe doing three or four at a time. Sometimes we did not get back home until ten at night.
Well by late November we had been to 52 farms. Had a great time at each of them. There were several owners that I must have talked to them for an hour. Most of the farms seemed to be doing okay for this year. However, there were several farms in southwest Georgia that seemed to be having a difficult time. This was so heartbreaking to us.
If we knew about this program earlier in the year, we possibly could have made it to every farm. One important thing we know now is not every farm is open at the same time and some are seasonal. I'm glad Susan called ahead to check to see if they are open. Several were closing but told us to come anyway. They stayed open just for us. GREAT!
Our adventures took us to North Georgia, Atlanta Metro, West Georgia, Southwest Georgia, Southeast Georgia and our home area in Middle Georgia. What a great way to visit our beautiful state. We traveled interstates, four lanes, two lanes, county-maintained roads, and dirt roads. Glad I drove my truck on one trip. I had to follow a road plow that was smoothing the road. In South Georgia, we learned of another type of road. The sign said, "Cut- through road". I would guess this road is somewhere between a dirt road and a tractor road. It was funny when my GPS said continue on an unimproved road to get to the farm.
In conclusion, Susan and I will never forget our experiences we shared going to these farms. We saw so much good in the people we met and talked to, and how friendly they were. Each of their farms had their own uniqueness. A common thread I saw was they are kind, hardworking and genuine. To show our appreciation to them, we made it a point to buy something at each farm.
Randy & Susan Wright