Agriculture + Lifestyle
Collard Greens
---
Posted on July 11, 2018 8:00 PM
---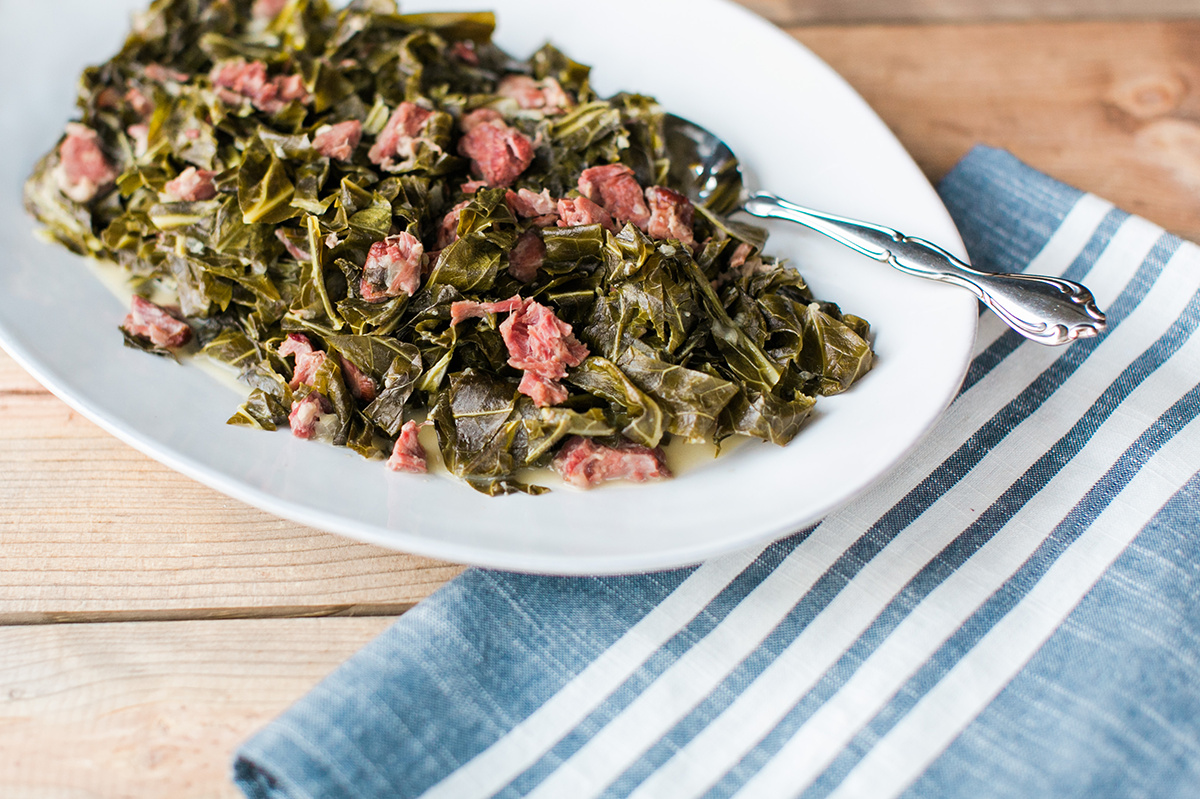 As a traditional southern staple, there are many a twists on the time-honored classic collard green recipe. While these fibrous leafy greens are available year-round, collard greens are at their prime from January to June! High in vitamin A, C, K and B6, collards are also a rich source for manganese as well as calcium and iron.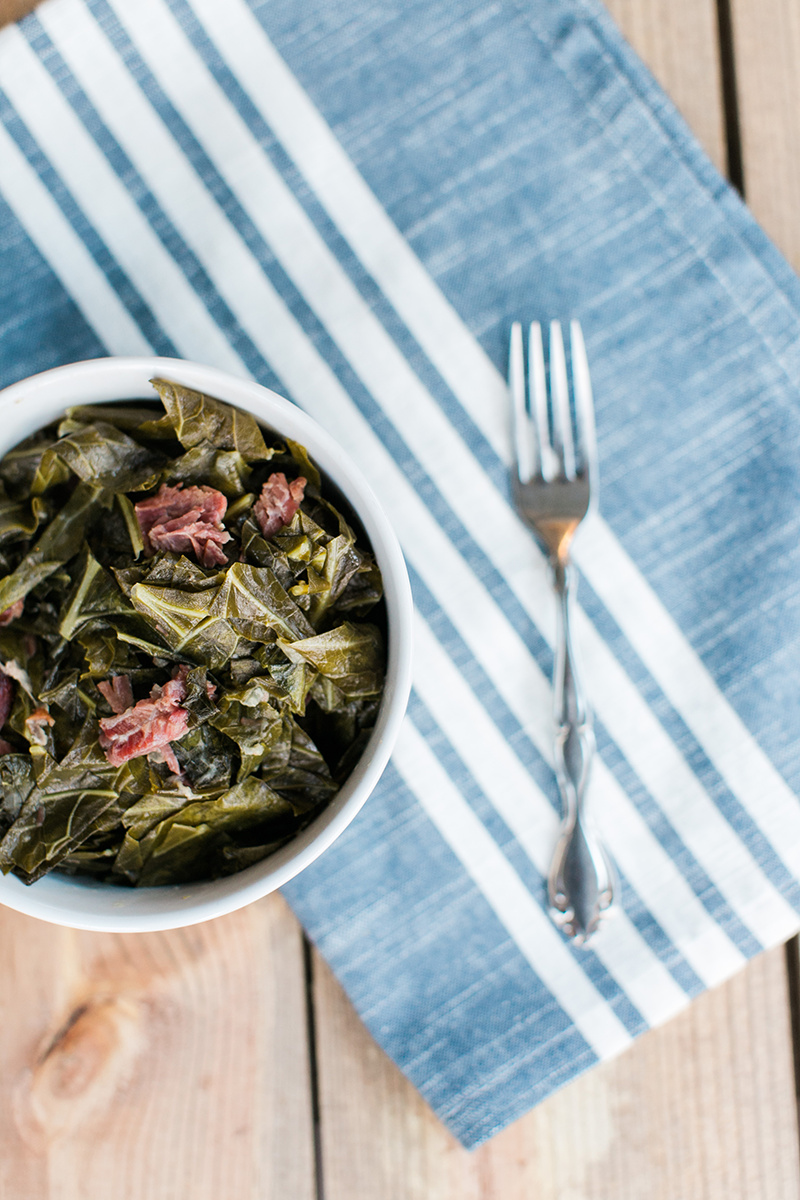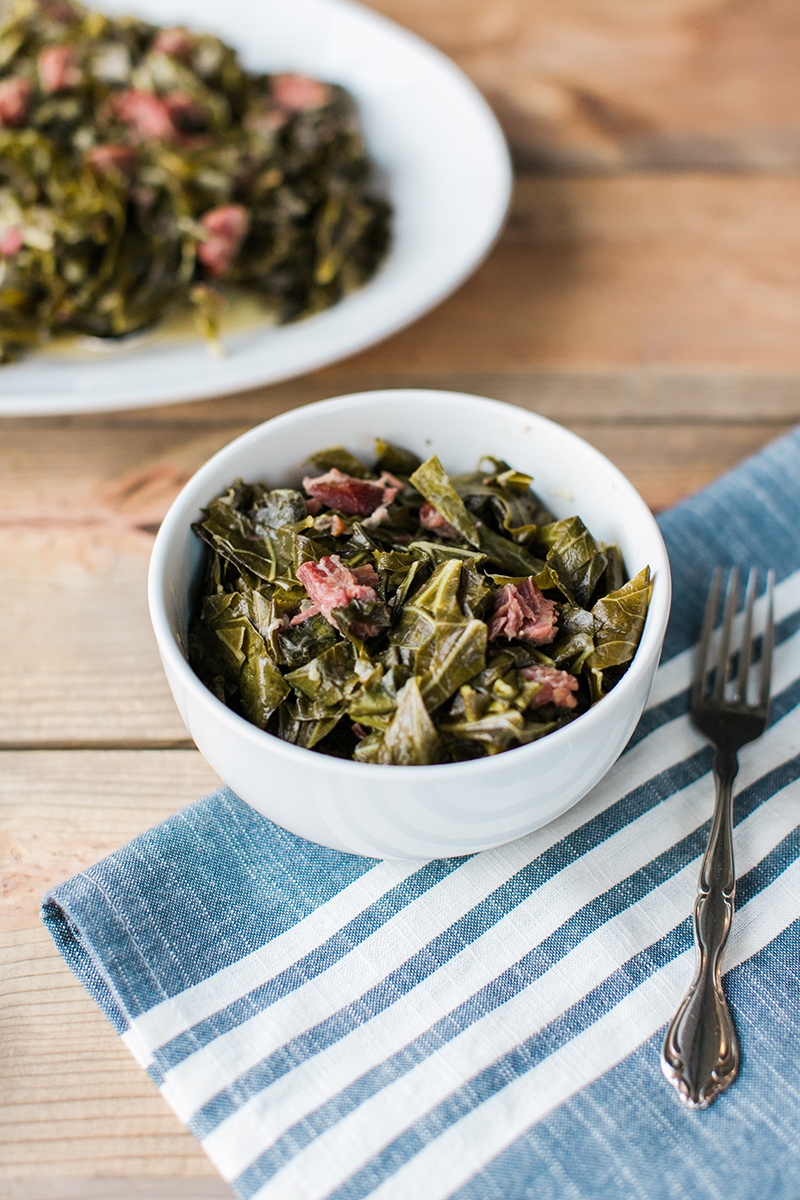 Our Certified Farm Market locator will help you find collard greens as well as other local fruits and vegetables! Make sure to check out the following to get cracking on this savory side dish recipe:
Jibb's Vineyards
1521 Jenkins Farm Road
Byromville, GA
31007
478.952.8328
Payne Farm and Produce
204 Salem Rd SW
Calhoun, GA
30703
706.629.6000
Rockin S Farm Market
465 Claude Scott Drive
Canton, GA
30115
770.377.0290
Collard Greens
Ingredients
2/3 meaty ham hocks (1 to 1 1/2 lbs.)
2 medium Vidalia onions, chopped
4 cloves of garlic, minced
2 quarts of chicken stock
3 lbs. collard greens
Apple cider vinegar, to taste
Salt and pepper, to taste
Directions
In a large pot, combine ham hocks, chopped onions, minced garlic and chicken stock.
Bring to a boil and then reduce to a simmer for 2/3 hours.
Once tender, remove ham hocks from chicken stock, pull meat from bones and chop into small chunks.
Discard bones and fat and return chopped ham hocks to the chicken stock.
Chop collard greens into desired thickness and add to the chicken stock.
Return to a simmer and cook uncovered for 45/50 minutes (or desired tenderness).
Season with salt, pepper and apple cider vinegar to taste.