Agriculture + Lifestyle
Fresh Fixins With Chef Hugh Acheson
---
Posted on August 30, 2023 8:00 PM
---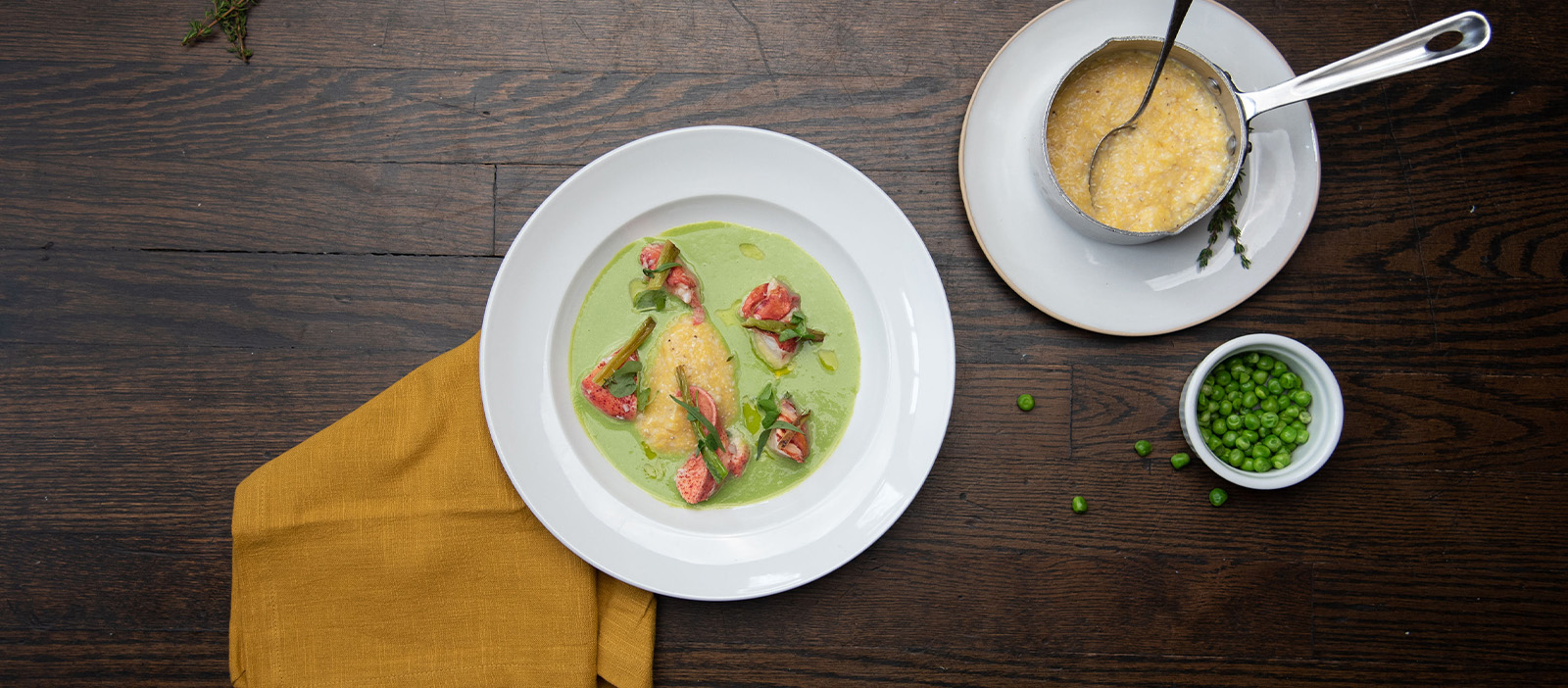 Created by Chef Hugh Acheson
With help from our Certified Farm Markets, try this lobster dish created by Hugh Acheson, who said he wanted to make a really refreshing meal that looks fancy but it is really straight forward when you dig into it.
Poached Lobster with English Pea Broth, Caramelized Vidalias and Yellow Grits Custard
Serves 6
Lobsters
3 whole pound-and-a-quarter fresh lobsters
Boil lobsters for four minutes and then shock in ice water. Cut in half lengthwise and shell. This comes out to 6 claws, 6 half-tails and about ½ cup knuckle meat
Poaching Butter
1 pound butter, unsalted
2 tablespoons fresh tarragon
1 shallot, minced
Salt and pepper to taste
English Pea Broth
1 tablespoon butter
2 shallots, minced
1 rib celery, minced
2 cups frozen English peas
2 cups chicken stock
Salt and pepper
½ teaspoon fresh thyme
1 tablespoon creme fraiche
In a small pot, melt butter over medium heat. Add shallot and celery and sweat down for 5 minutes to bring out aromatics. Add peas and stock. Bring to a boil and simmer for 2 minutes. Season and puree in blender. Strain and then whisk in the creme fraiche and fresh thyme.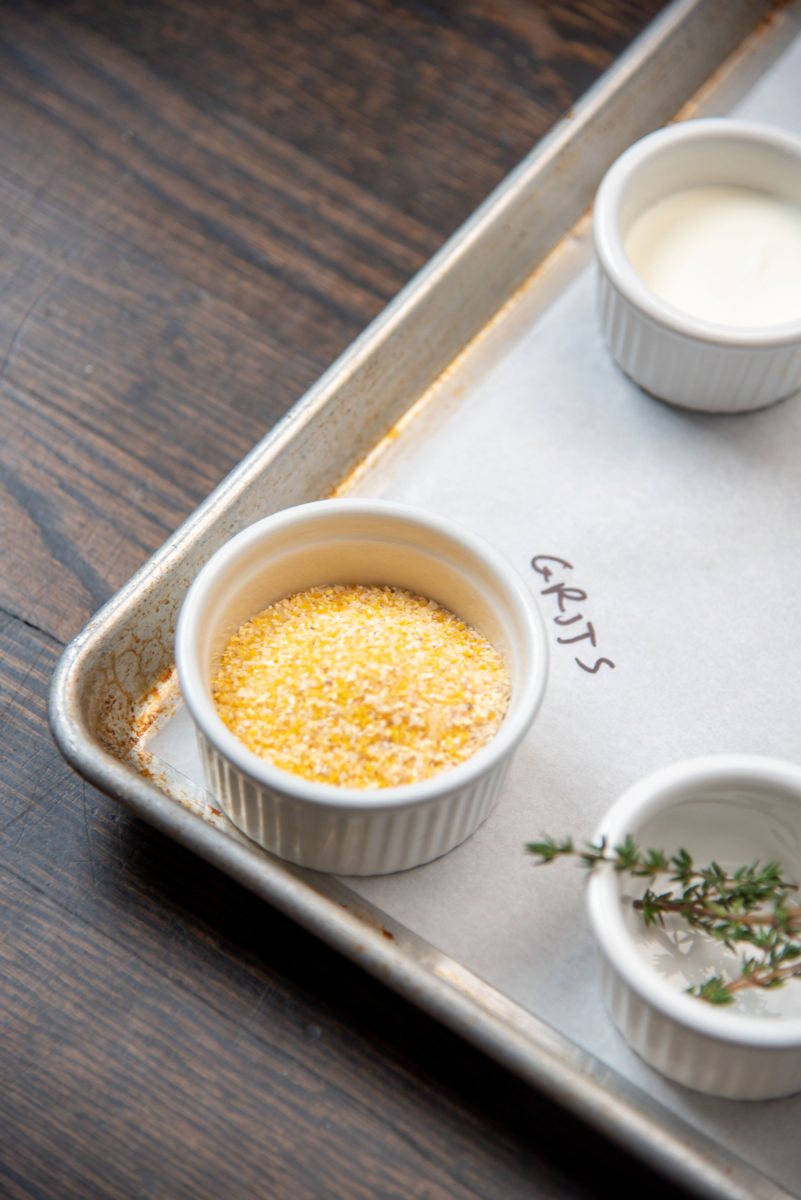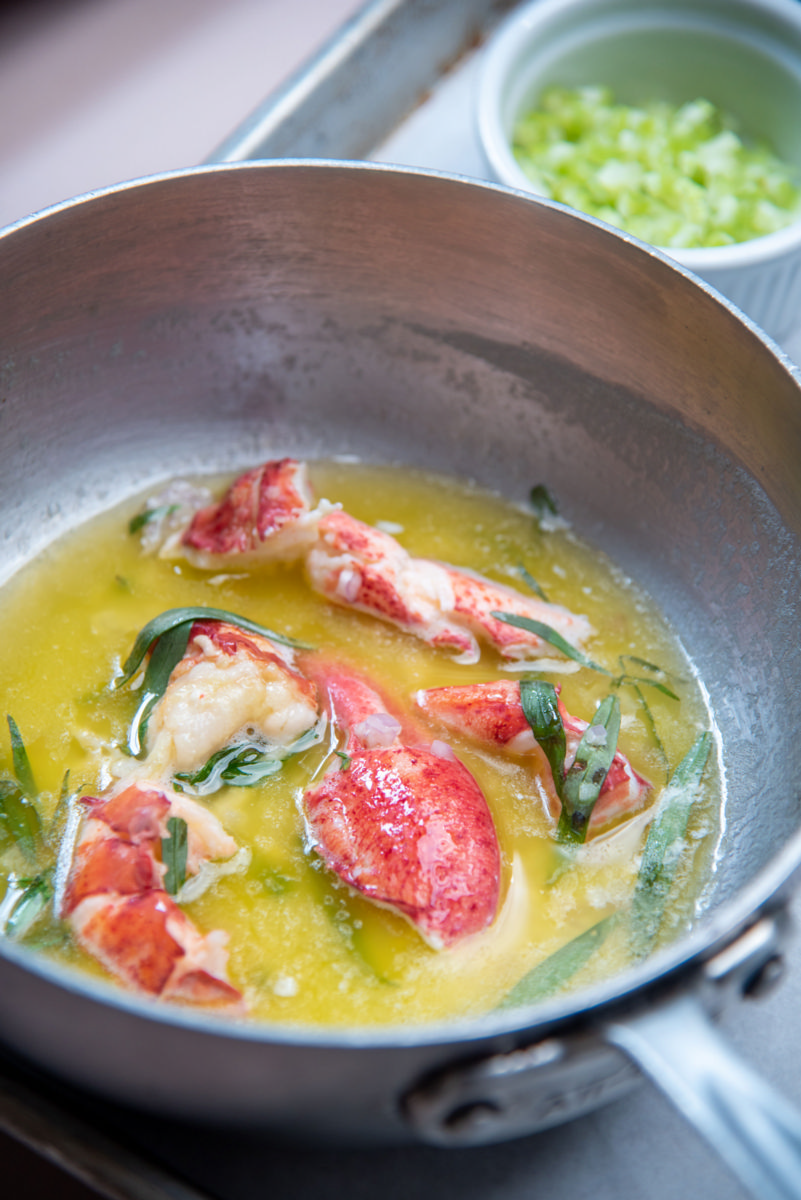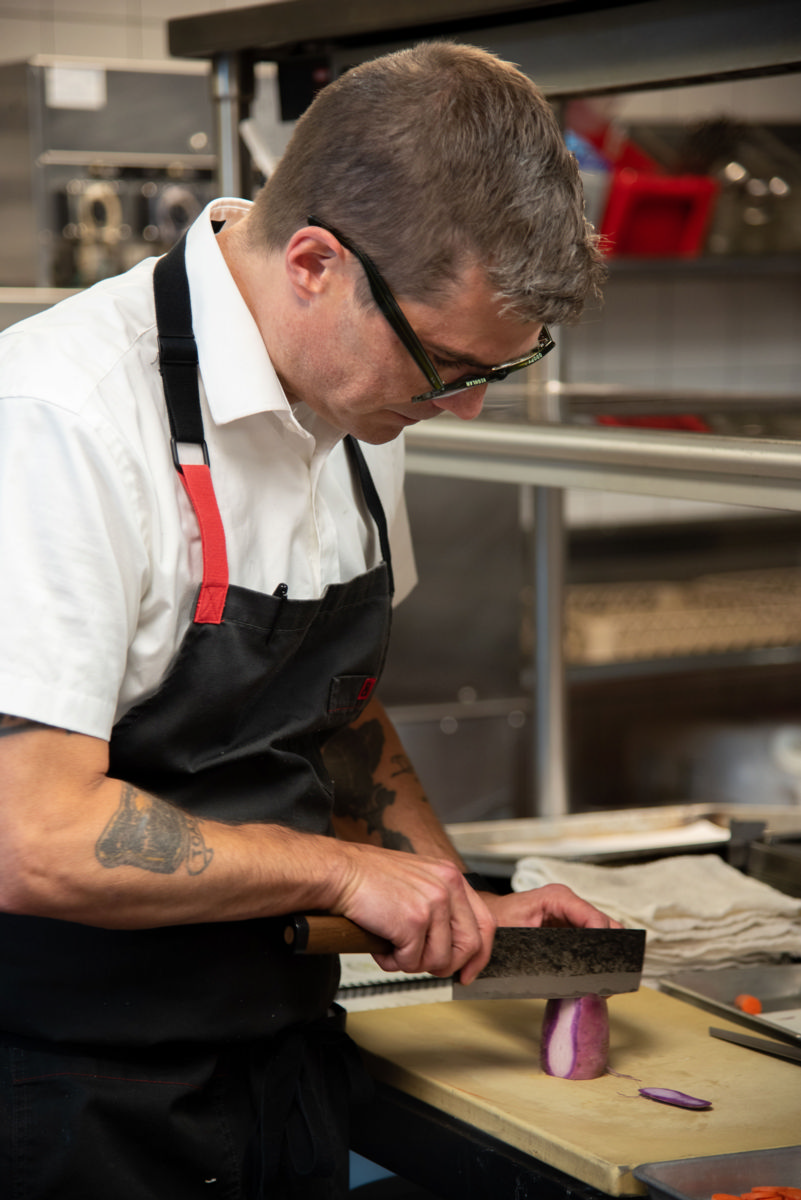 Grits
1 cup water
1 cup milk
½ teaspoon salt
½ cup yellow grits
2 teaspoons butter, unsalted
4 egg yolks
Bring water and milk to a boil. Add salt. Slowly stream in grits, stirring all the while with a whisk. Lower heat to medium-low and cook for 30 minutes, stirring often. Turn off heat and let cool for 2 minutes. Temper in 4 egg yolks and then pour warm grits into buttered ramekins. Let setup for an hour. About 15 minutes before you need them, place the custards in a pot with about an inch of water, cover and bring up to temp over medium heat, essentially creating a stovetop bain marie for them. Run a butter knife around each one and invert onto a plate.
Caramelized Vidalias
2 tablespoons butter
1 Vidalia onion, sliced
Salt and pepper
Dash of chicken stock
Bring a frypan up to temp over medium heat. Add butter. When butter foams, add onions. Cook for 10 minutes or until nice color develops but the onions are by not burnt. Add 1 tablespoon or so of chicken stock, season and cover with a lid for one minute. Turn off heat and set aside.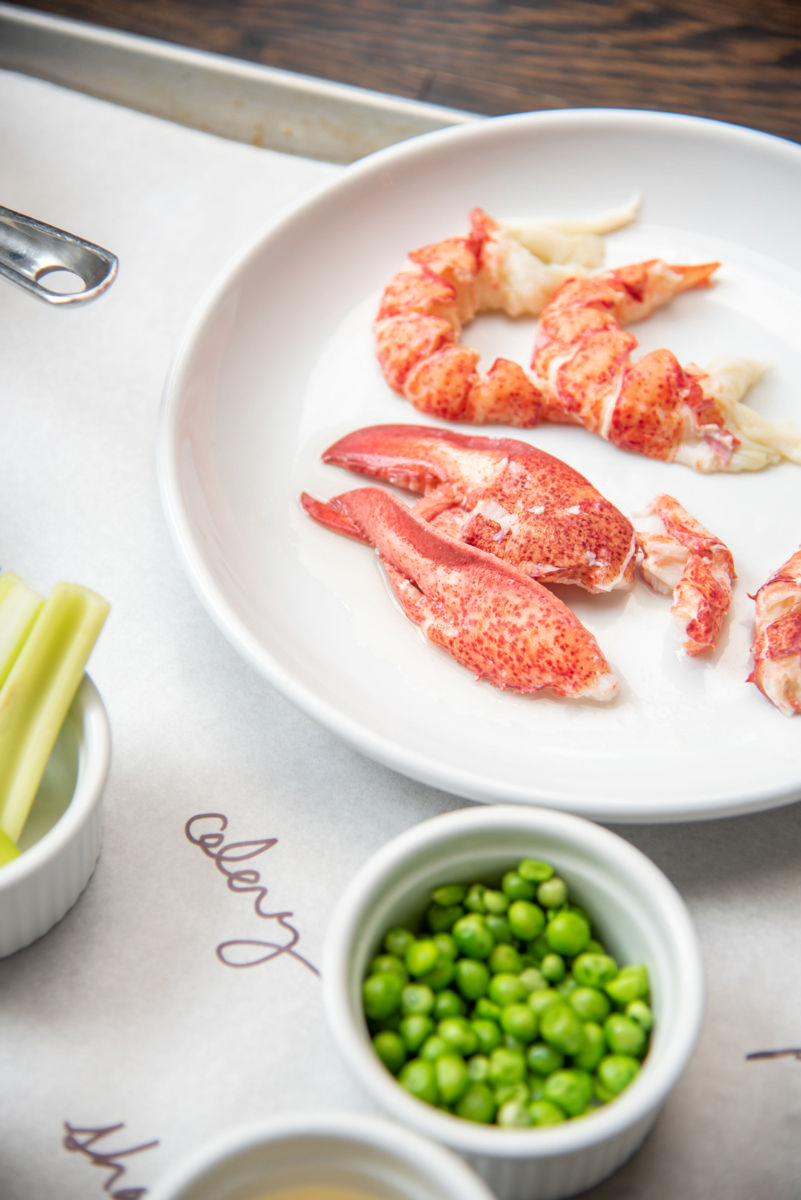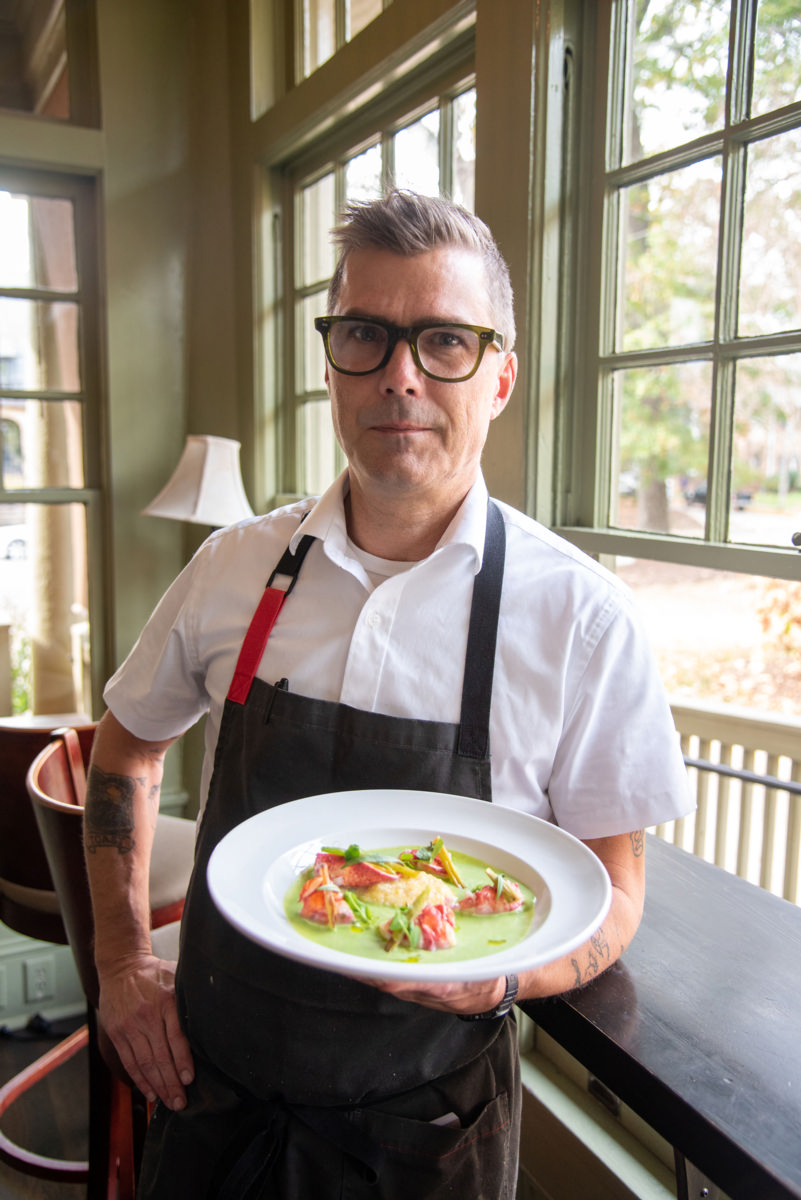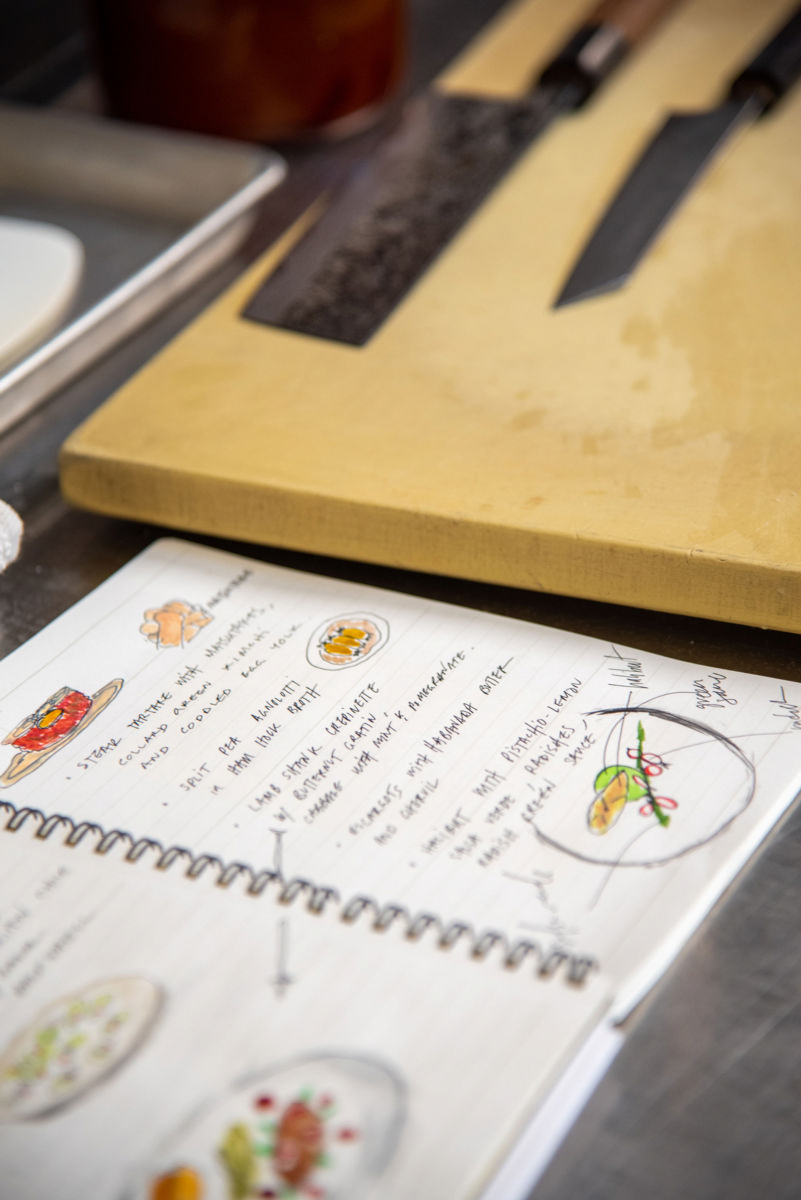 Bringing It All Together
Arrange your six bowls on a counter so you'll be prepared when its all done. Slowly reheat your grit custard as described above. In a medium pot over low heat, bring your poaching butter up to a low simmer (Do NOT bring the butter higher than 130 degrees). Put the lobster into the butter and poach for 5 minutes. Warm your pea broth. In each bowl, put a de-ramekined custard, some onion, then a half tail, a claw and a bit of knuckle. Then the broth. Done.