Agriculture + Lifestyle
A Passport Story
---
Posted on March 14, 2022 8:00 PM
---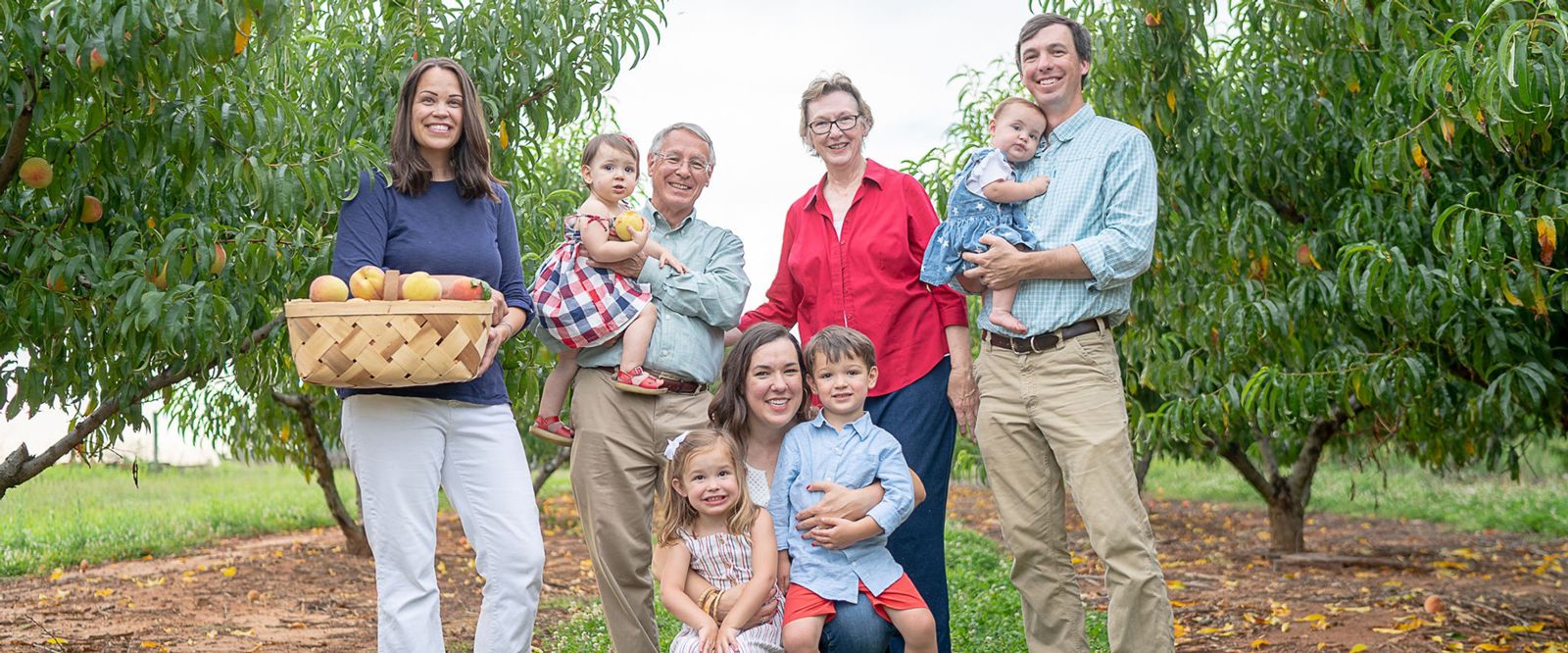 Though agriculture is Georgia's most important industry, it's easy to not think about it. It blends in – it is the countryside and landscape; but once you become aware of it, it's seemingly everywhere, and it's fascinating.
I've made many trips to Eglin AFB, (Fort Walton Beach, Fl). Thank goodness for the route - Vienna, Cordele, Warwick, Albany, Newton, Colquitt, and Donaldsonville. It's a great drive - lots to marvel at and enjoy. Things not to be missed: in Colquitt, lunch at the Tarrer Inn and the murals (there are many) – especially the one on the silos. But there's so much more. There is nothing quite like the first time you see a field ready for harvest to go to the making of canola oil - it's even more uplifting the next time. The image returns as you reach for a bottle. What a sight- a sea of the most beautiful yellow, uniform but dynamic. It pays to get out. It pays ten-fold to look and explore. My wife, Sandra and I did a lot of getting out on roads less travelled last year. Weallotted time for discovery: We discovered plenty. Our objective was visiting farms for our grandchildren's fun, adventure, and education: Our pleasure and renewal was lagniappe. Mission accomplished.
I have a connection to farming. My Dad told me he was plowing cotton with a mule in Dooly County one day and on a warship in the Pacific the next. When I was growing up, we had a garden - a big garden that got even bigger when you approached it with a hoe. I've shelled many a pea while watching Ed Sullivan. My grandchildren are not likely to ever have those experiences, but Sandra and I will make sure they know where their meals come from, and more: They'll know folks making them possible and what it takes – labor, machines, knowledge, thought, supplies, timing, land, and distribution chain (but that may wait till they're six).
Knowing comes from learning: a process of the mind, the eyes, emotions, the hands, doing, hearing, feeling, admiring, being attracted by fascination - and repeating. So we go, see, and discuss; we enjoy; we touch; we pick, pull, and taste; we talk and listen- and most, perhaps, of all, we climb on tractors. Life doesn't get much better than that for an almost four-year-old. You can't have too many switches to switch, levers to pull, knobs to turn, nor ladders to climb. Teaching opportunities are endless when out, going, doing, and observing. Chiefly, we'll ensure they learn gratitude; and well so, for gratitude is the path to spirituality with humility as a waypoint. That leads to seeing more clearly, loving more dearly, and following more nearly[1].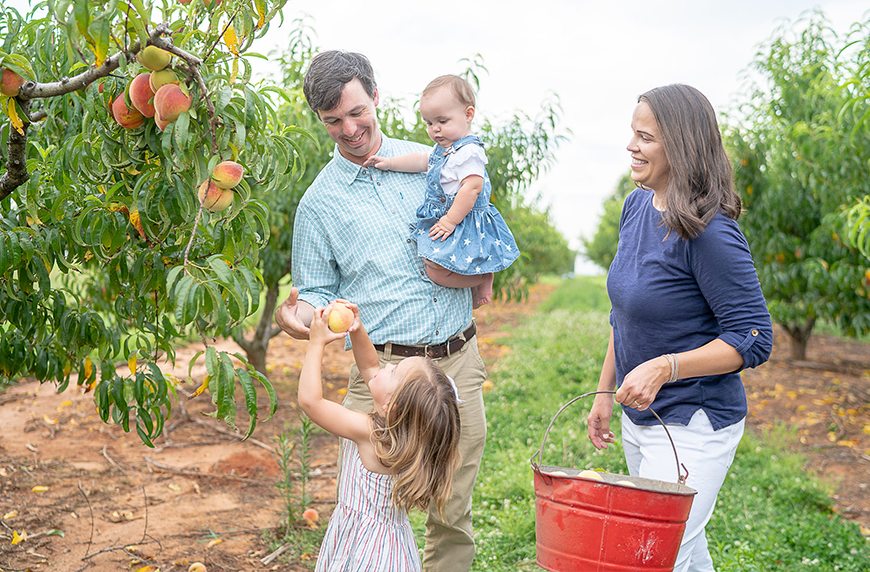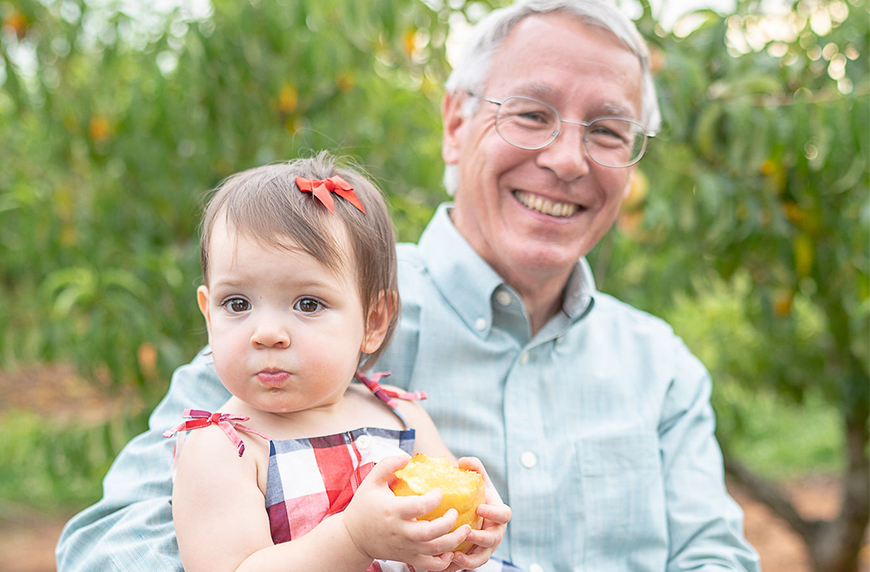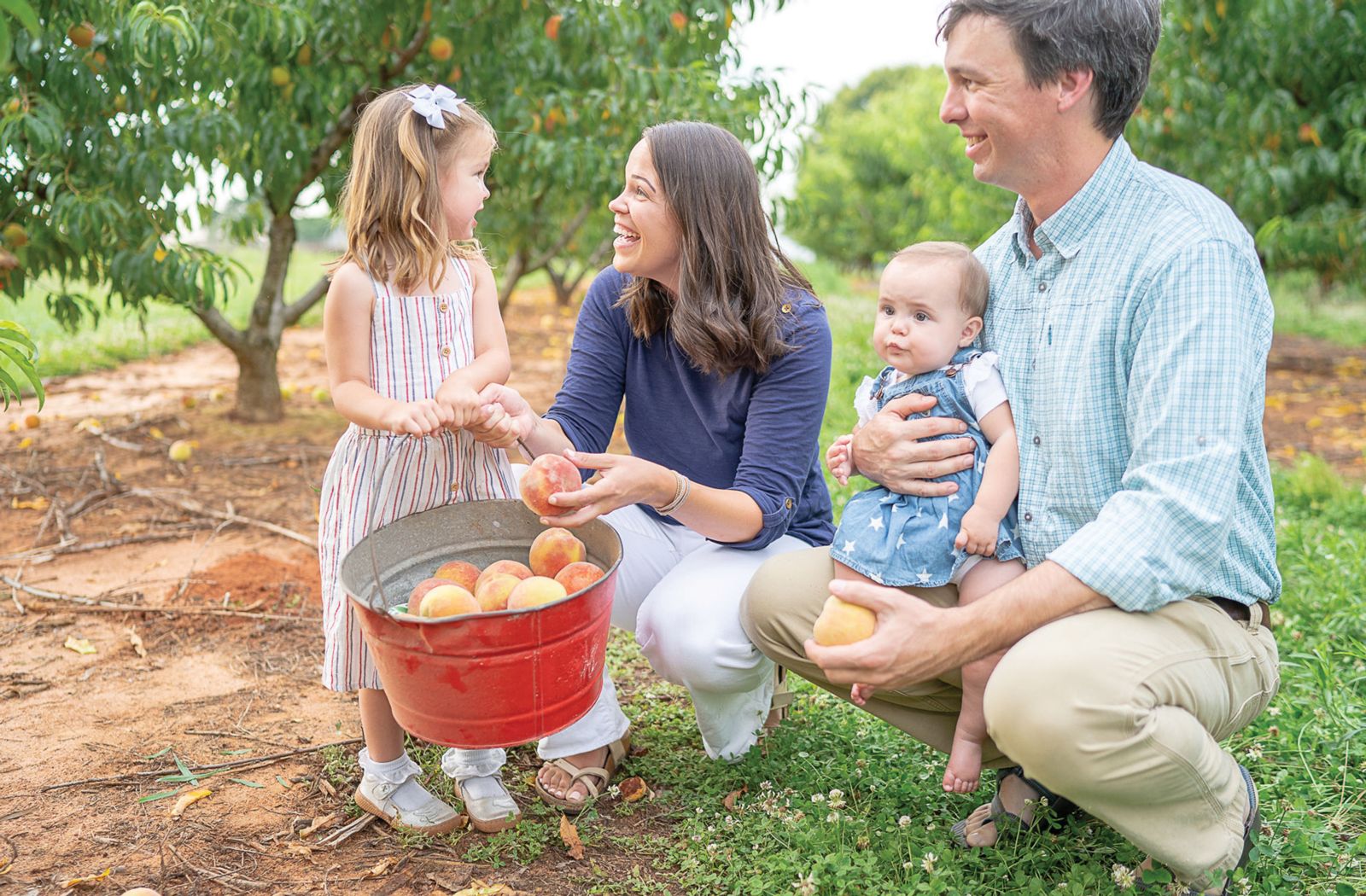 Sandra, a County Extension Agent (4-H mostly) (now retired), knew exactly what to do. First, plan. She knew of the Farm Bureau Certified Farm Program, so with passport in hand we were off and running. A map and a plan are often indistinguishable and so it was that a five foot tall roadmap became our map, plan, and record. Every opportunity last year, we got two (both age 3 ½ at the time) or three (the third was about 1 ½) of our four grandchildren (one was too young – that won't last long) and off we went. They picked a lot of strawberries, pulled onions, petted chickens, harvested eggs, cut satsumas, ate satsumas, picked peaches, ate peaches, picked blueberries, ate blueberries, picked squash, soiled a lot of clothes, petted a cat, petted a dog, petted a goat, saw a bison, saw an alligator, studied rabbits, played, ran, and loved the Christmas lights in Moultrie (also on the not-to-be-missed list); we changed a few diapers: A pretty good trade.
We went north to Ellijay, and south to Pavo (Latin for peacock); east to Bloomingdale, and west to Weston. We stopped frequently in the most interesting places; climbed on tractors in Barnesville, Unadilla, and Moultrie; and enjoyed many a courthouse square. We paid homage to the Titian I in Cordele every time we passed: Our oldest granddaughter wants to take a ride on it. We did the next best thing – got a picture. Sandra and I made 45 farm visits (we counted) and loved every one. Our grandchildren were with us for many of those. I can't say which they enjoyed the most nor from which they learned the most, but I can say they were fully engaged at each visit, and we'll do it again this year – perhaps we'll need a bigger car.
Content provide by: David & Sandra Williams, Roberta, GA and [1] http://justus.anglican.org/resources/bio/139.html