Agriculture + Lifestyle
Farm Passport: Your Summer Route Through North Georgia
---
Posted on May 13, 2020 8:00 PM
---


Summer is here and it is time to discover new places, create lasting memories, and taste Georgia's bounty of fresh foods. Kelly Thompson, GFB's Certified Farm Market Coordinator, has prepared a guide to exploring all that Georgia's farms have to offer.
There is so much to do and discover on farms in North Georgia! Let your Farm Passport be your guide. Be sure to check out our routes for South Georgia and Middle Georgia too.
GFB Farm Passport: North Georgia Route
Note the following route can be as an overnight trip, as two individual days, and followed in reverse order.
Tips before you hit the road:
Call or check the farm(s) Facebook to make sure they are open
Pack a cooler & your Farm Passport! (or plan to pick one up at the first farm)
Note: a lot of farms are only equipped to accept cash
DAY 1:
Stop #1: Start with Moon Farms (Colbert, GA) for early morning strawberry picking. Due to the pandemic this year, check to see if they offer u-pick at the time you visit before you get your hopes up. Out of an abundance of safety, they may only offer pre-picked berries. More Info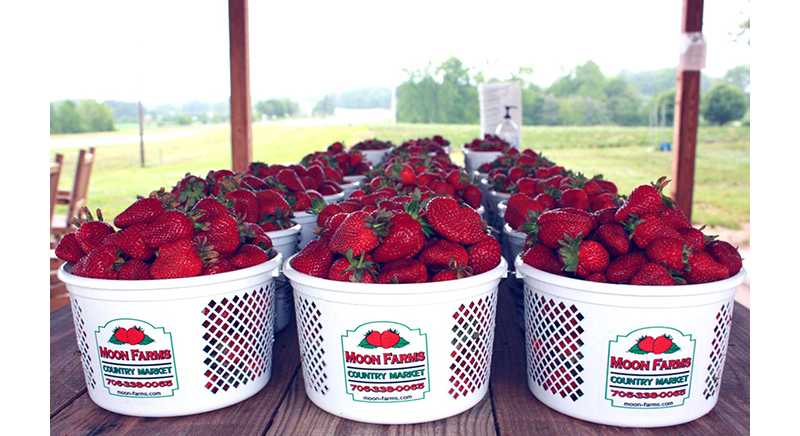 Stop #2: Up next is a 33 min drive to O5 Farms (Jefferson, GA) for blueberry picking and to see lots of farm animals up close. When was the last time you pet a donkey, saw a peacock, and listened to chickens cluck all in the same day? This farm offers a refreshment stand and a barn that you can Airbnb & VRBO. More Info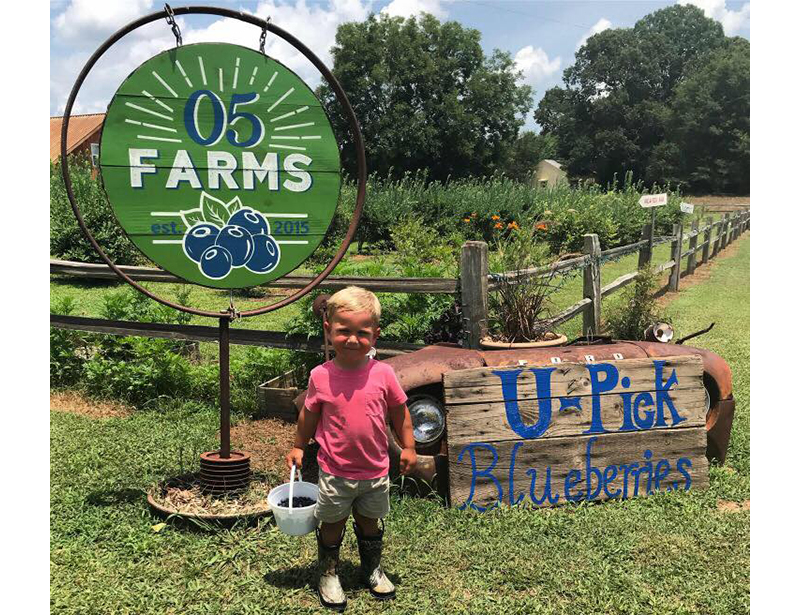 Stop #3: Worth every minute of the 40 min drive north is Jaemor Farms (Alto, GA). If it's your first time visiting or if you have children, I recommend going to the farm location in Alto. Otherwise, you can stop at their Commerce market- or both for double farm passport stamps since it's on the way. Here you can pick up lots of rare finds such as quail eggs to the classic Georgia Grown staples. This farm offers a clean restroom, the best cakes around, and also sells milk, cheese, and meat. Some weekends they offer sandwiches that are fresh and fulfilling. If they don't have that option when you visit, pick up some boiled peanuts or kettle corn to tie you over to lunch. More Info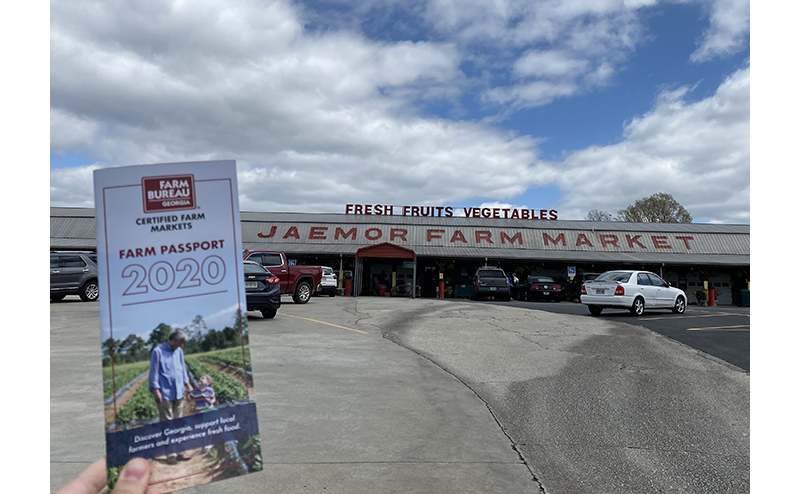 Stop #4: On your way to Fritchey's Farm Fresh Market (Clarkesville, GA), a 25 min drive, you can stop mid-way in Cornelia for lunch. There is a local gem that serves sandwiches called Side Street Deli you can visit next door to the El Sombrero or opt for one of the half-dozen chain restaurant options. Be sure to soak in the views along the drive. Fritchey's is a great stop for a variety of fruits, vegetables and milkshakes. More Info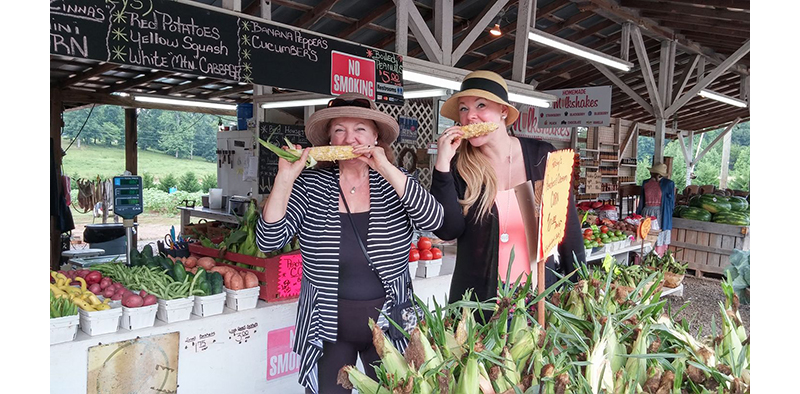 Stop #5: Since Hillside Orchard Farms (Lakemont, GA) delays their opening to 1pm on Sunday, I recommend incorporating them to be your final stop for the day though you can save them for the next day. They have over 500 canned/bottled goods to choose from. The goods are all made on the farm making this a great place to shop for gifts. They have a playground, a gem mine and a track that people can walk to visit their farm animals. It's only a 32 min drive from Fritchey's and it's very close to where I recommend you staying the night. More Info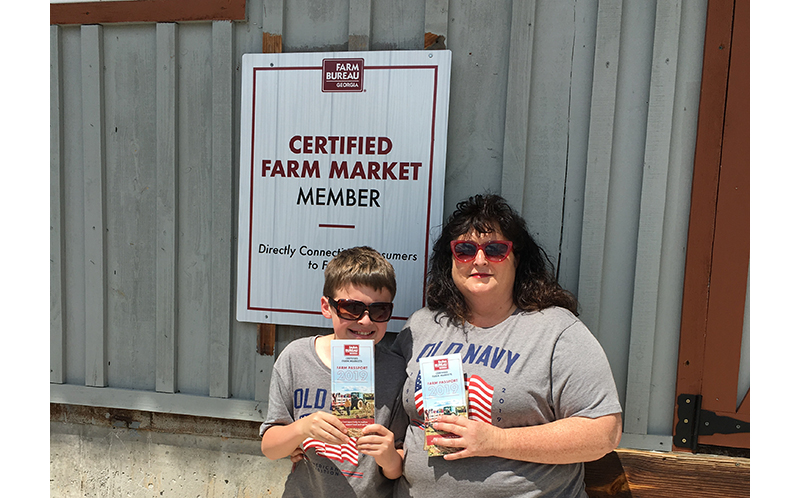 There are several evening accommodations to choose from. How about visiting the Tiger Drive-In that is only 6 minutes away from Hillside Orchard Farms and is one of the last 5 drive-in movie theaters in Georgia? They have 3 vintage camper rentals available through Airbnb.
Looking for a more traditional night's accommodation? Clayton, GA is only 10 minutes up the road and has multiple inn and resort options. This town has a warm, welcoming vibe with several local restaurants to pick from for dinner.
Traveling on a budget? Reserve a campsite at Black Rock State Park. This state park offers a great option for tent campers and has cottages available. You can pack your camping gear and cook some of the fresh finds you bought throughout the day.
DAY 2:
Take a stroll down main street in Clayton if you didn't have time the day before. There are several neat shops to visit such as Wonder North GA that features locally made goods and offers axe throwing. Then officially start your day with a short 7 min drive north to Osage Farm (Rabun Gap, GA). Top off your cooler with veggies. Note: they are known for great sweet corn! If you visited Hillside Orchard Farms the day before, then incorporate Foxfire Museum & Heritage Center and Tallulah Gorge State Park into your visit home. *Note be sure to check if these places are open before you visit.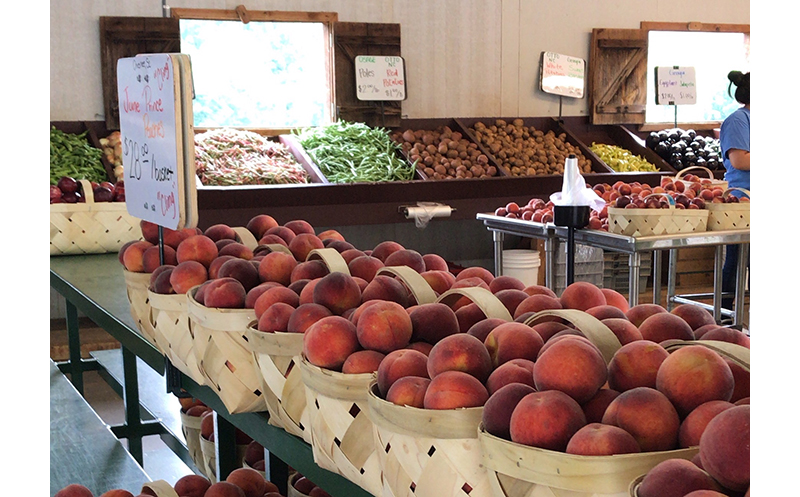 Alternate Route:
If your traveling from the west side of the state, then you may consider altering the route above to visit Rockin S Farms and Warbington Farms on your way to Jaemor Farms.
Stop #1: Start you morning with a visit to Rockin S Farm (Canton, GA). While this may be the smallest farm on the route in terms of acres, it offers the widest variety of farm goods grown throughout the year. If you live in the area, consider enrolling your children in the farm camp they have each summer. More Info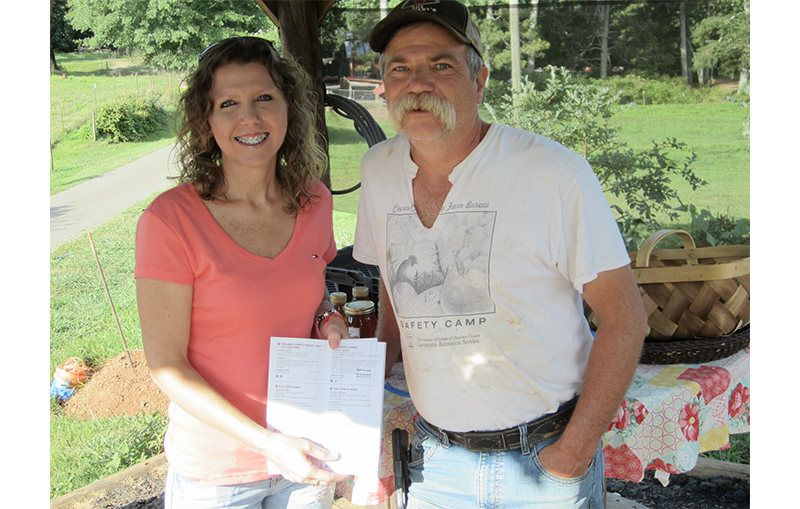 Stop #2: Grab breakfast at That Biscuit Place (Cumming, GA) on your way to Warbington Farms (Cumming, GA). The farm is a 30 min drive to the east and offers u-pick strawberries. They have a petting zoo with some of the cutest goats around. More Info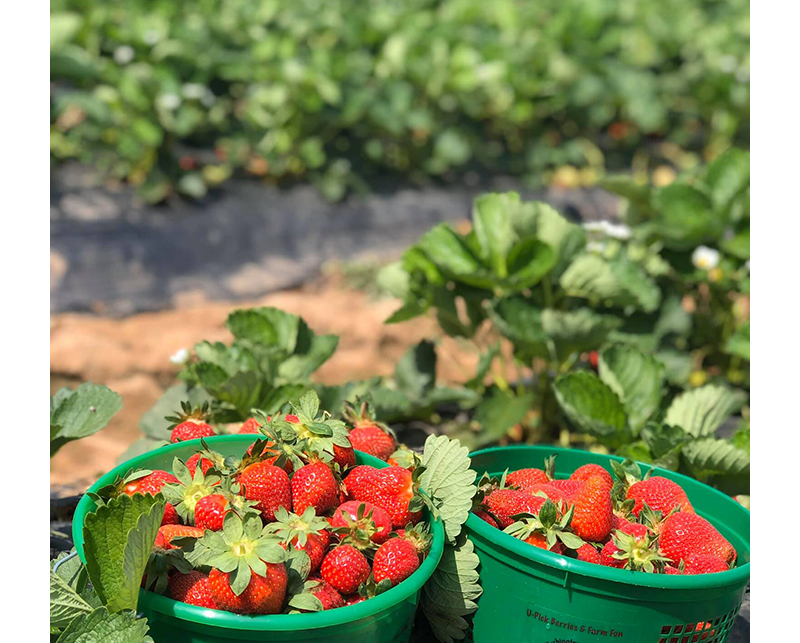 Jaemor Farms is a 40 min drive northeast. Please refer to the route above to continue planning your Farm Passport trip through north Georgia.
Have fun, remember to get your Farm Passport stamped, and share your experiences with us using #farmpassport
---
Special Contributor: Kelly Thompson, GFB's Certified Farm Market Coordinator