Agriculture + Lifestyle
Georgia Ag Week 2021
---
Posted on March 8, 2021 7:00 PM
---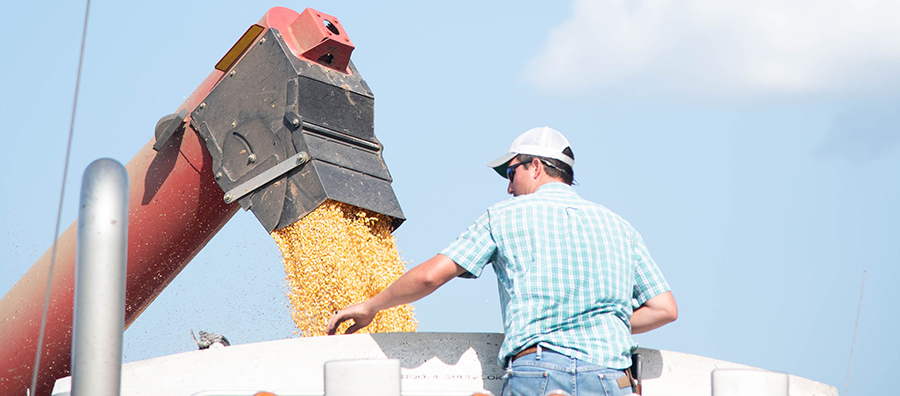 From apple orchards in north Georgia to row crops in south Georgia, our state is known for its rich agriculture resources. Georgia Ag Week is a great opportunity to spend time with family learning about where your food comes from!
Help us celebrate Georgia Ag Week March 22 through March 26. Check out the fun themed activities planned next week and share your own photos and comments using the hashtag #GaAgWeek2021!
Monday – Hands On Garden Day
Start your week off right - by getting your hands dirty. Gardening is a great way to connect with nature and teach kids about how their food is grown and harvested. To top it off, sunshine is good for the soul and gardening is great exercise. Share your progress today using the hashtag #GaAgWeek2021!
Tuesday – Buy Georgia Grown Day
Support your neighbors by purchasing a Georgia grown product today! GFB's Certified Farm Markets allow you to buy food right from the farm, see how it was grown and even meet the farmer! Their wide open spaces provide a fun, educational outing while still allowing for plenty of social distancing. Please call the farm before visiting to confirm hours. Many others have online stores or can be found in your local grocery store (just look for the Georgia grown section!).
Tip: Today is a great day to buy the ingredients for the recipe we recommend trying on Friday! Don't forget to get your Passport stamped.
Wednesday – Ag Hero Day
Who inspires you? We were so moved by the way people in agriculture stepped up to help others during the pandemic. We'll be sharing some of those stories on our Facebook page today. We'd love to hear about your ag hero!
Thursday – Ag Literacy Day
Take time to read an ag book today! You can find some great recommendations here. We'll be sharing some great resources on our Facebook page today.
Friday – Make My Plate Georgia Grown Day
Georgia is so rich with agriculture resources - it isn't hard to fill your plate with products from this state. Looking for menu ideas? Here's one from the Georgia Department of Agriculture.
Thank you for supporting Georgia agriculture this week. We look forward to hearing from you!