Agriculture + Lifestyle
Green Onion Pesto
---
Posted on June 2, 2019 8:00 PM
---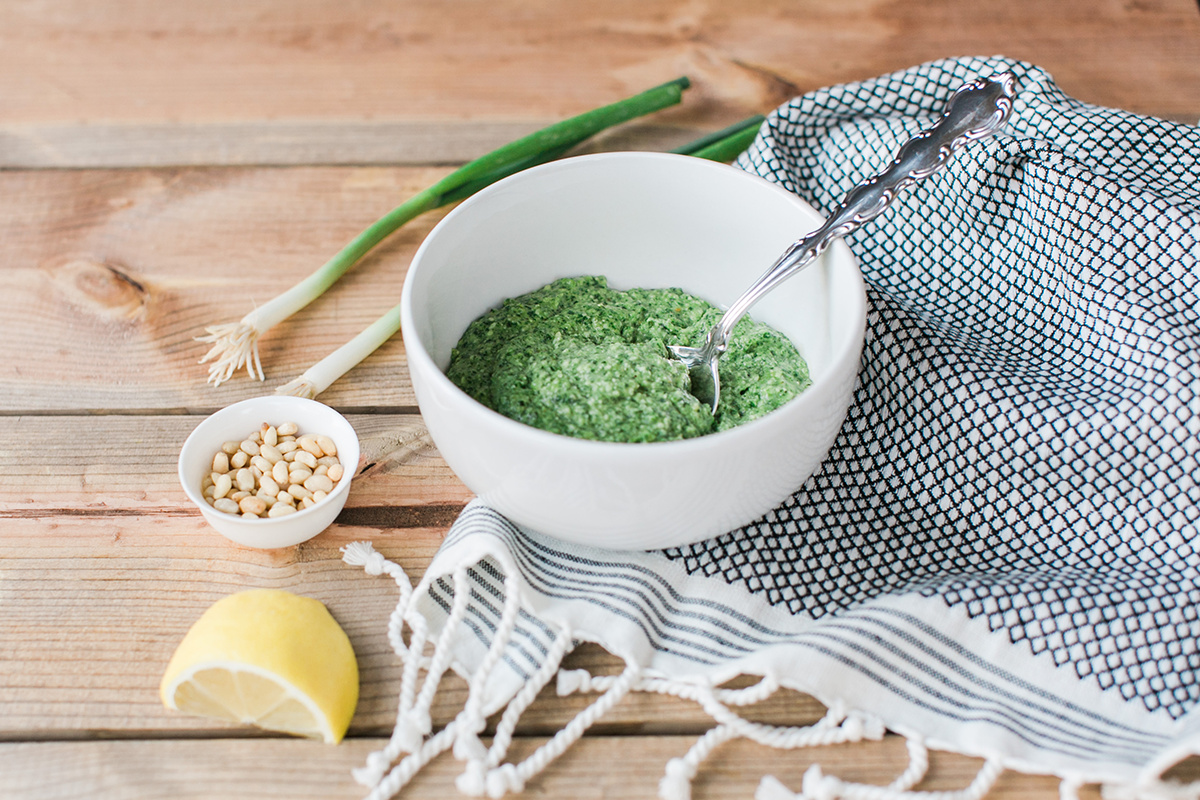 There's nothing better than a light and bright herbaceous twist to a meal! Green onion pesto packs a peppery punch that's much different than the traditional basil version which tends to be more mild and sweet. This recipe can be modified for varying palettes by adding or omitting any of the ingredients listed below. Green onion pesto can jazz up a piece of wild caught salmon, be used as a butter replacement for roasted veggies, be tossed with a bowl of angle hair noodles or even dress up a perfectly grilled piece of Georgia raised steak. The options are endless and fun to switch up based on what's seasonally available at your local Certified Farm Market.
Green Onion Pesto
Ingredients
5 cups roughly chopped green onion (about 15)
3 cups basil leaves (tightly packed)
1/4 cup chives
3 cloves of minced garlic
1/2 cup extra virgin olive oil
1/4 cup of grated parmesan cheese
1/4 cup of pine nuts
Juice of 1/2 a lemon
Salt, to taste
Directions
Add green onion, basil, chives and minced garlic to the food processor and blend into a thick paste.
Add olive oil, parmesan cheese, pine nuts and lemon juice to paste and blend until smooth.
Add salt and/or additional lemon juice, to taste.
Store in an airtight container for up to seven days in the refrigerator or freeze in an airtight container to use at a later date.