Agriculture + Lifestyle
Reaching Beyond Rural
---
Posted on September 20, 2021 8:00 PM
---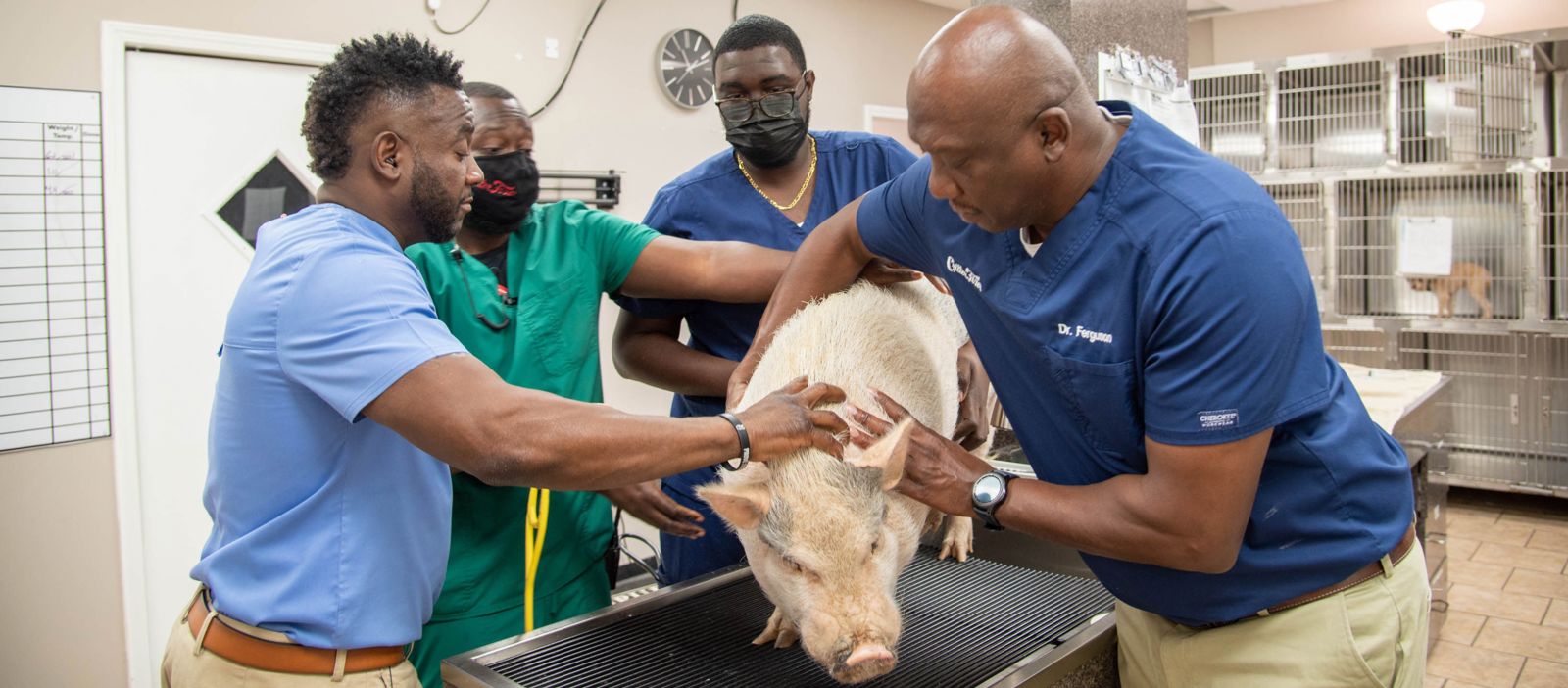 'Critter Fixers' veterinarians share their love of unusual animals with a national TV audience.
Most people may know the name Critter Fixer from the successful veterinary practice in Warner Robins or the popular show on National Geographic TV, "Critter Fixers: Country Vets." The two men leading the practice, Dr. Terrence Ferguson and Dr. Vernard Hodges, have been friends for nearly 30 years. Their natural charisma and jovial personalities make for good entertainment, and their love for animals makes them great vets.
"The good thing about our job is that the days are always different," Dr. Ferguson said. "We're open 8 a.m. to 6 p.m. but it never works out like that. We're usually here before and leave after. But this job is something we love and a profession that we chose, and we try to give every patient our love and attention."
Self-described country boys, the pair both come from a rural upbringing and attended Fort Valley State University, where they met, and then the College of Veterinary Medicine at Tuskegee University.
After graduating, they moved back to Central Georgia, began working together at a vet clinic and soon went into business together with Critter Fixer.
The doctors developed a reputation for treating all sorts of unusual animals, which is something that caught the attention of National Geographic through their posts on social media.
"With the internet and social media, if you're good at what you do, people will find you," Dr. Hodges said. "I got a message on Instagram from a production company asking if I would like to do a TV show, but I ignored it because I thought it was spam. Well, he kept reaching out and we finally talked."
Once the show aired, "Critter Fixers: Country Vets" was an instant hit with audiences.
"We have a lot of fun. We've seen ducks, chickens, pigs, geckos and more," Dr. Hodges said. "What makes it different for us is that there's a camera in our faces. It's been quite an adjustment with another 15 people running around. If you're doing a C-section, and it's hot and heavy and puppies are coming out, I'm telling the crew, 'You better get this 'cause I can't put them back in!'"
Now filming season three, the vets said the show is a great platform to "show kids that their dreams are possible," said Dr. Hodges. "We are two Georgia kids from really rural backgrounds who went to small schools, had no money, but had dreams to go into business for ourselves."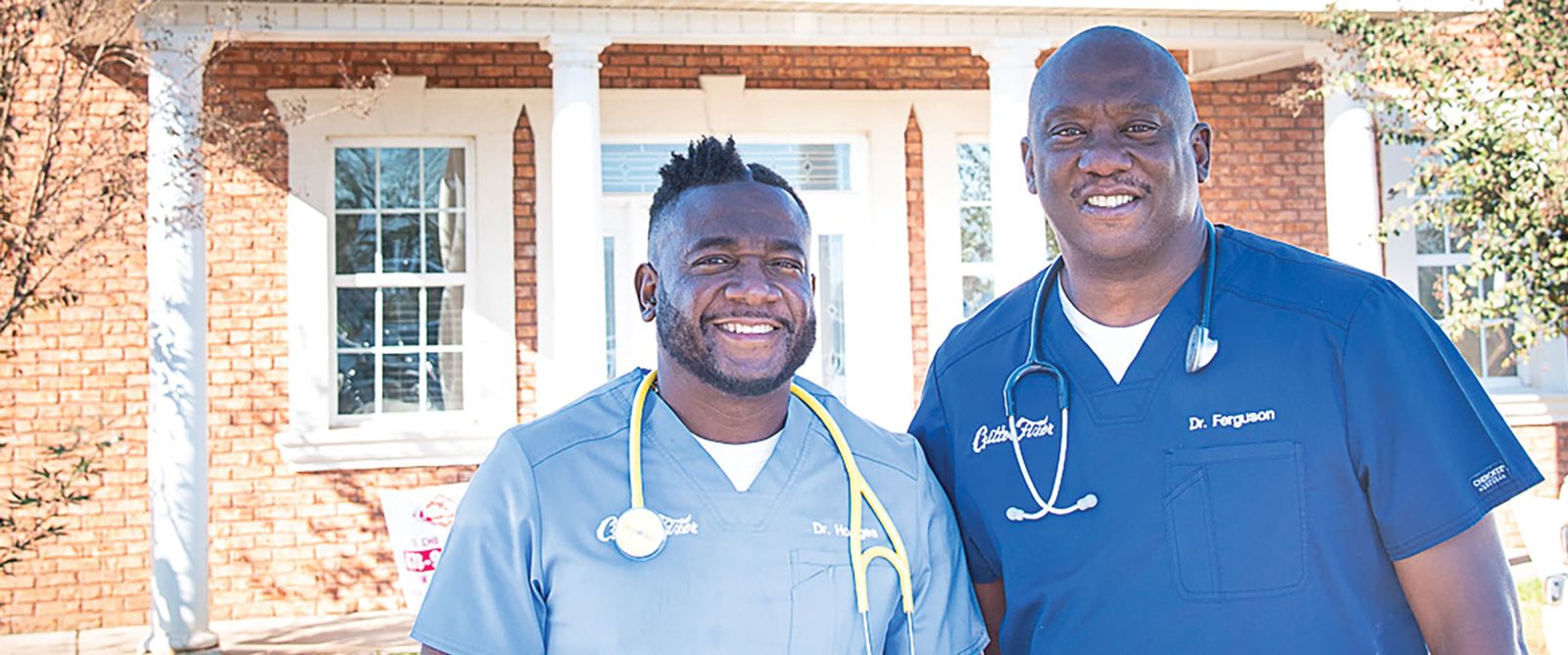 "I wanted to be a vet at an early age, but I had no mentor to lean on and I didn't know any vet who looked like me," Dr. Ferguson said. "Dr. Hodges and I provide that example. You can be a vet and have fun and make it cool. When kids come by who want to be vets, our doors are always open, and now our platform is even larger. Every Saturday the whole world can come into Critter Fixer."
Being rural vets, the two often make house calls to farms all over Central Georgia. Filming those farm visits for a TV audience has shed light on the vast variety of animals living in Georgia.
"A camel in Georgia? Yep. We've seen everything from camels to spiders and goats," Dr. Ferguson said. "We also see a lot of chickens. People spend an unlimited amount of money on their chickens. Fish, too. We've taken them out of the water and done anesthesia on them. We do it all!"
One of their favorite places to practice veterinary medicine is at their own farm, V Squared Ranch. That's right, these country vets are now cattlemen raising Brangus and Angus cows at their 150-acre farm outside of Reynolds.
"We love farming; it's a lifelong dream for us," Dr. Hodges said. "We were at the farm on Sunday, ran our cows through the shoot, dewormed them, gave them vaccines and weighed them. We were literally like two kids in a candy store thinking this is a lifelong dream come true."