Agriculture + Lifestyle
Who Grew My Breakfast?
---
Posted on September 16, 2018 8:00 PM
---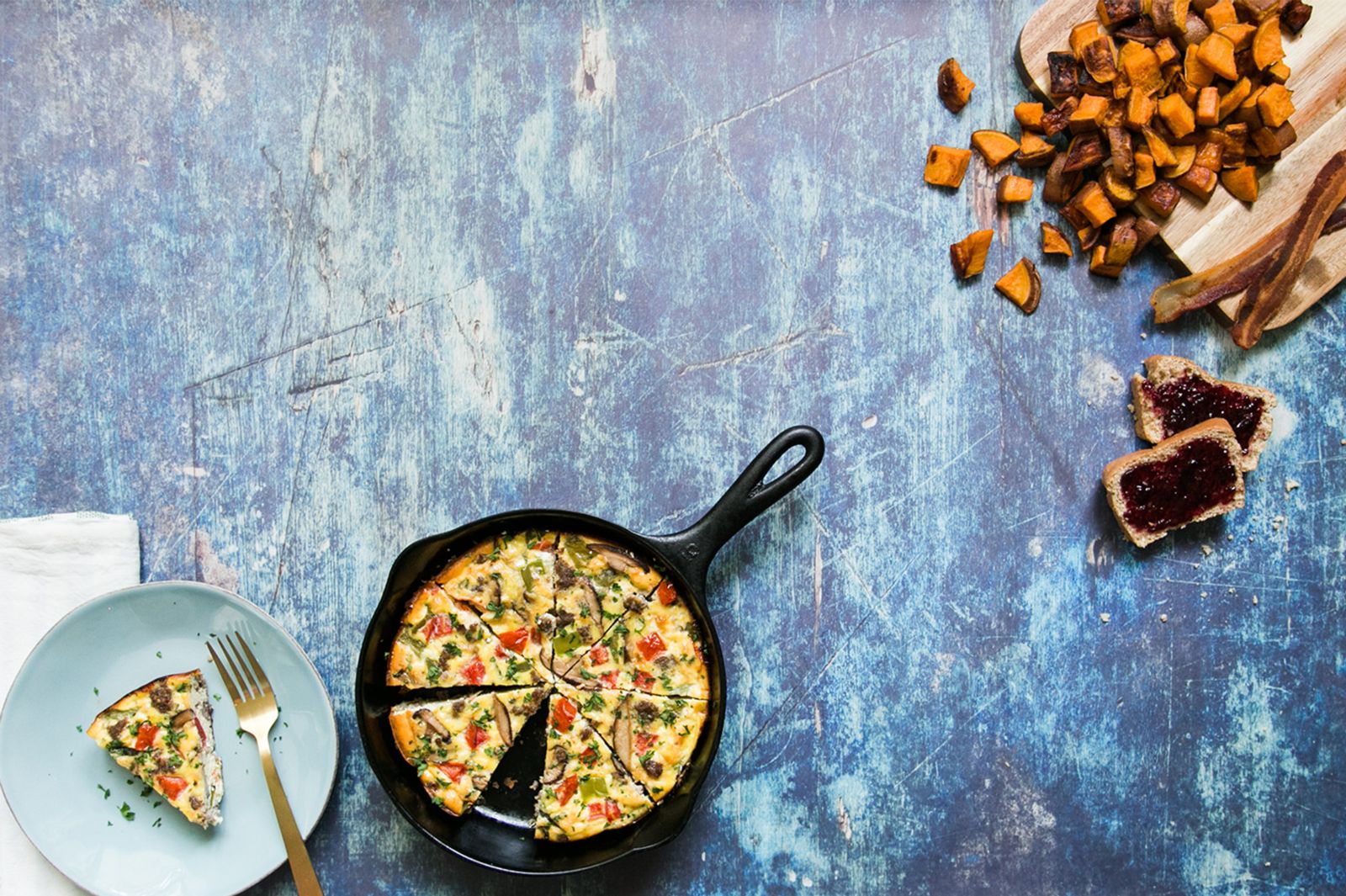 Ever wondered how many farmers it takes to help you make the most important meal of the day? As the leading industry in Georgia, agriculture is all around you – especially when you and your family break bread around the table. Whenever you nibble on a slice of jellied toast or nab a fork full of eggs, remember that a farmer made this meal possible. Check out these fresh, locally grown products provided by Certified Farm Markets across the state. To locate these items and many more, visit gfb.org/CFM.
Eggs
Country Gardens Family Farm
Newnan, GA
770-251-2673
Whole Hog Sausage
Lowrey Farms
Rome, GA
706-295-1157
Tomatoes
Adams Farm
Fayetteville, GA
770-461-9395
Shiitake Mushrooms
Country Gardens Family Farm
Newnan, GA
770-251-2673
Green Bell Peppers
William L. Brown Farm Market
Montezuma, GA
478-472-8767
Sweet Potatoes
Bar C Cattle and Produce
Barney, GA
229-561-3466
Blackberry Spread
Mark's Melon Patch
Sasser, GA
229-698-4750
Bread
Back to the Basics 101
Cochran, GA
478-697-1027
Country Cured Bacon
Thompson Farms
Dixie, GA
229-263-9074
Fresh Vegetable Frittata
Ingredients
2 tablespoons olive oil
2 tomatoes
1/2 lb. whole hog sausage
8 ounces shiitake mushrooms, thinly sliced
2 green bell peppers
12 large eggs
1/2 cup sour cream
2 tablespoons coarsely chopped flat-leaf parsley
salt and pepper, to taste
Directions
Preheat oven to 350-degrees. Heat 1 tablespoon olive oil in a 10-inch nonstick ovenproof skillet over medium heat. Add green peppers stirring often, until softened, for about 5 minutes. Add mushrooms and cook, stirring often, until softened, for about 8-10 minutes. In another pan, brown sausage and drain any excess fat. Set cooked sausage aside.
Meanwhile, whisk eggs, sour cream, and parsley in a large bowl. Season with salt and pepper, to taste.
Increase the heat to medium-high and add remaining 1 tablespoon oil as well as sausage, to the skillet. Pour the egg mixture over the green peppers, mushrooms and sausage, moving the pan to evenly distribute mixture. Cook the frittata, without stirring, until its edges begin to set, for about 5 minutes.
Place frittata in the oven and bake until golden brown and center is set, for 25-30 minutes. Garnish with parsley.