Agriculture + Lifestyle
A Livelihood and a Passion
---
Posted on August 17, 2020 8:00 PM
---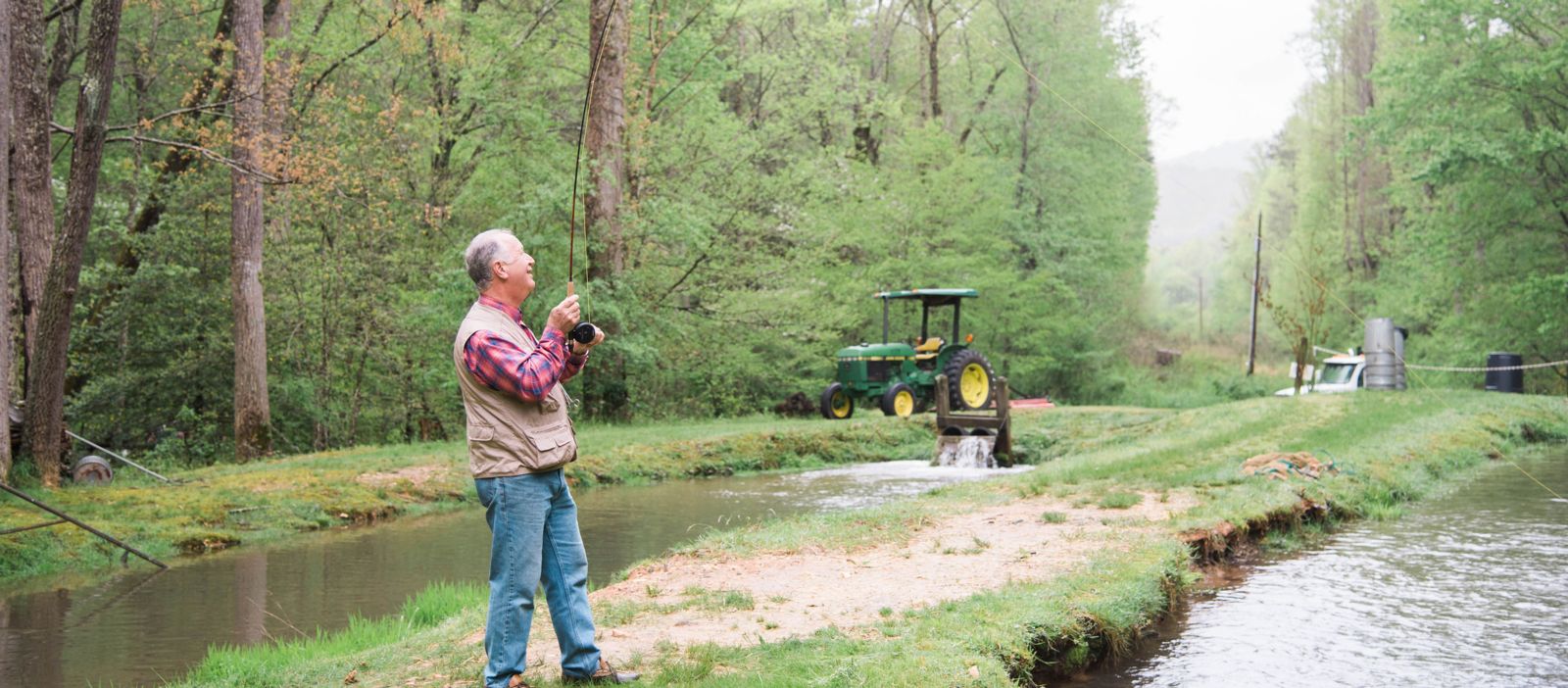 Terry Bramlett's grandmother was born and raised in a log cabin in Fannin County. She ate from the land and drank from the pure springs that flowed through the property. Living to nearly 100, Bramlett said there's a correlation between her diet and her great heath.
Now, many decades later, those same springs that nourished the family for five generations are still flowing, fueling a successful business and a love for the land.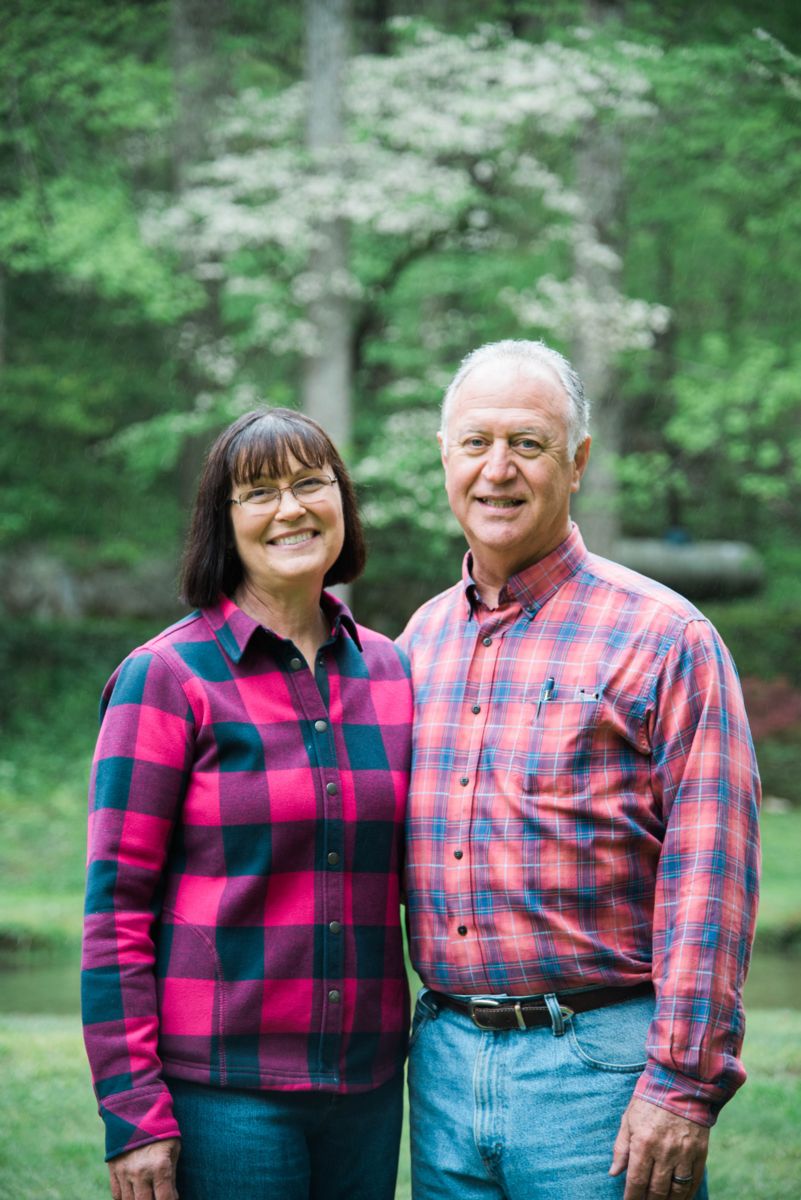 "It's not only our livelihood, it's our passion," Bramlett said about Bramlett Trout Farms, a business that he and his wife, Ruth, opened 40 years ago on the family property just outside of Suches, Georgia.
Fishing has always been a passion for Bramlett, and is something he learned from his dad. Growing up on a cattle and poultry farm in Barrow County, when he completed his farm chores, Bramlett would spend time catching fish in Lake Lanier. Soon, trout fishing became his favorite pastime.
"The ultimate hook for me in terms of trout fishing is the pristine environment, the clear waters streams and the vegetation," he said. "Fly fishing is a peaceful and special time, and I enjoyed it so much it didn't matter if I caught anything."
Soon after Bramlett received his degree in agriculture economics at the University of Georgia, his parents retired and the family moved to their land in Fannin County.
"We had a spot in front of the house that we couldn't mow, so I thought to put a pond in, to have some trout at our disposal, because we enjoy eating them as well," he said. "We purchased fingerlings and they grew at an incredible rate, and before we knew it, we had hundreds of 2-pound trout and thought, 'What will we do with it all?'"
Soon, he said the "wheels started turning" about going into the trout business, and so he took a sample of the property's stream water to UGA to verify its purity and suitability for trout production. Turns out, it was some of the purest water they'd tested.
"So, we acquired the land up the valley and secured our watershed. We're surrounded by national forest, so there's no pollution. The water is as pure as it gets," he said. "The quality of the water, that's something we've guarded very carefully over the years. We maintain the property so the water remains pristine."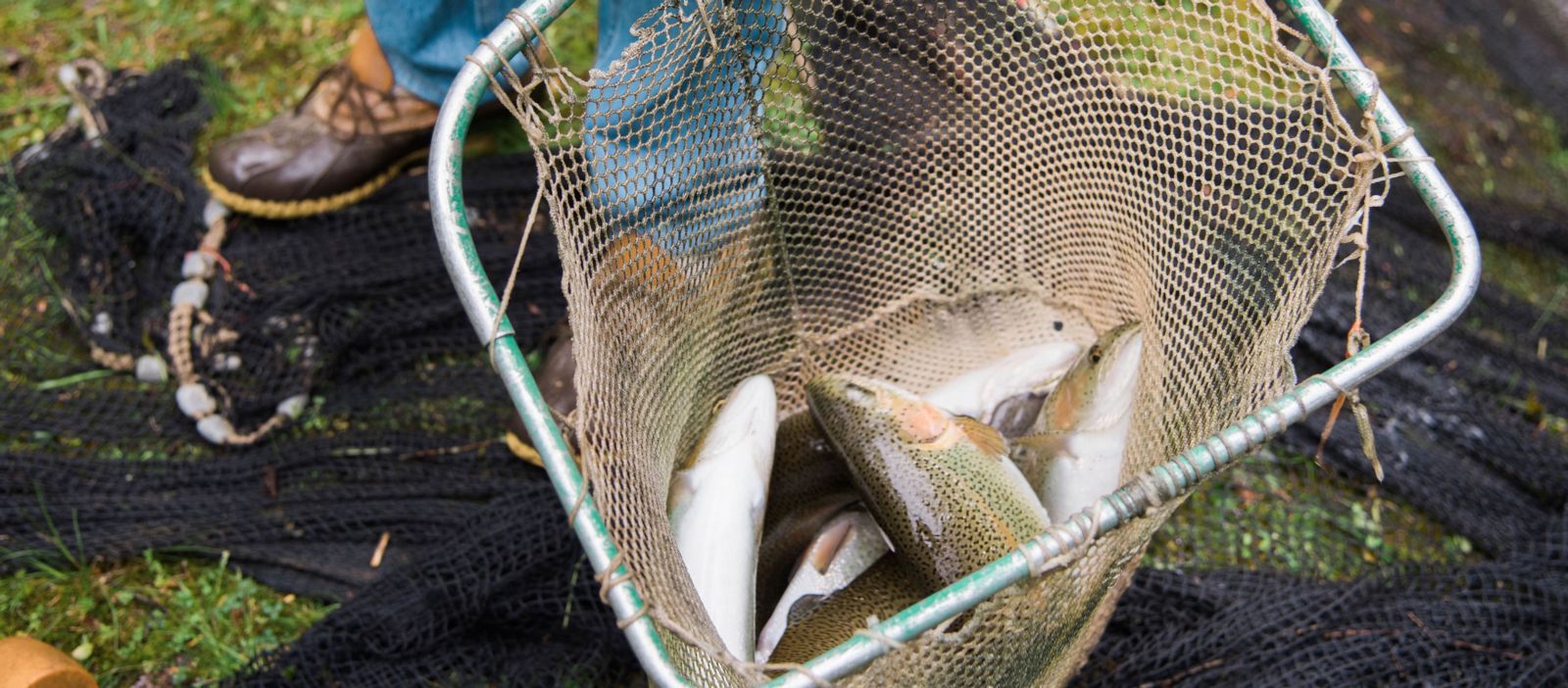 Other attributes that contribute to the quality of his rainbow trout are the environment in which they are raised. The eggs come from a supplier in Washington state whose fish are certified disease-free. After being hatched in a fiberglass setting, the fish are finished in urban systems instead of concrete.
"It's more labor intensive, but it's a more natural setting. The fish have full fins and great color because they aren't exposed to abrasive concrete," Bramlett said.
Once he and Ruth got the business going, they began looking for ways to market their product.
"Originally, we marketed fish to recreational fishing facilities. But the business changed gradually over the years as restaurants found out about our product and the fact that we could harvest and deliver trout to restaurants in Atlanta in a matter of hours. So, we slowly transitioned to selling to restaurants."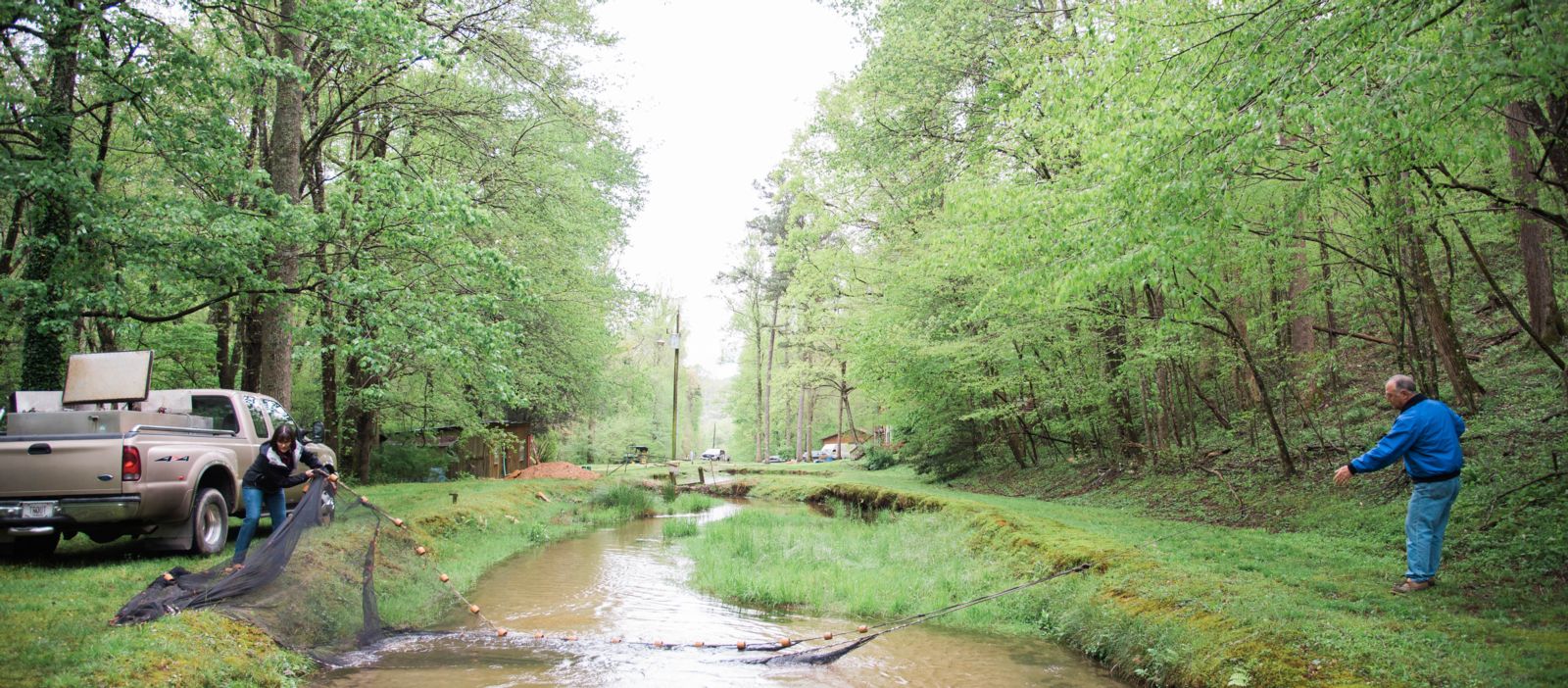 Some of the restaurants that serve fish from Bramlett Trout Farms include Bacchanalia, Empire State South, Holman & Finch, Kimble House and Tiny Lou's. In addition, fresh Bramlett Trout are available for purchase at Haywood Provisions in Roswell, Atlanta Highway Seafood in Gainesville and straight from the farm by appointment.
Making an appointment is key, because operating a farm that hatches 300,000 eggs per year is more than a full day's work for the Bramletts and their one employee.
"Ruth is definitely an equal partner in all this. She can do anything I can do on the farm – and she often does," said Bramlett, now 64. "The key to raising trout is the dissolved oxygen content in the water; the colder the water, the move dissolved oxygen it will hold. Because of that, we have to maintain a high flow of water – 2,000 gallons per minute. This rapid turnover re-aerates the water as it pours from raceway to raceway."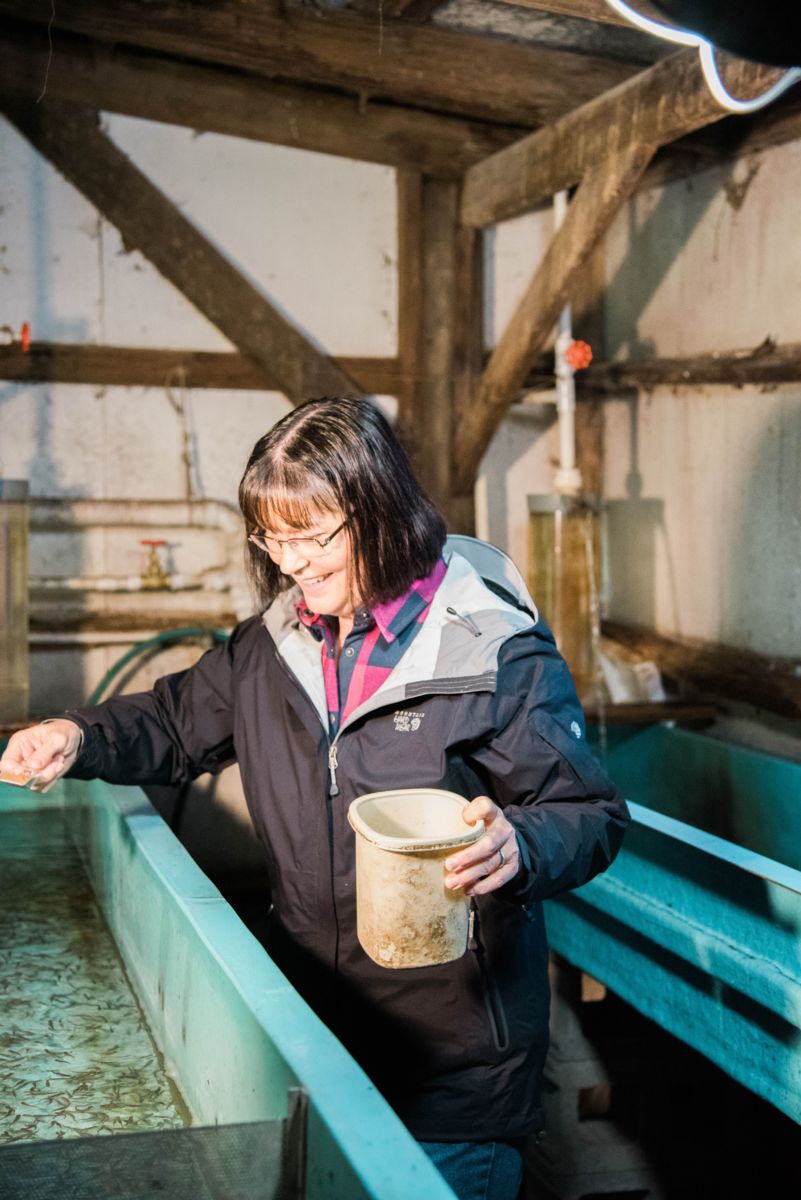 If the water stops flowing, even for a short time, the trout begin to die. Theirs is a 24-hour-a-day operation.
"Even in the middle of the night, if there's a heavy downpour or storm, we have to get out there and monitor the water flow and intake systems. Ruth and I are always out there together," he said. "We stay very busy with this operation. We don't just sit on the porch and watch the fish grow."
Despite the round-the-clock nature of their lives, the Bramletts have raised two now-grown children on the farm, and "on rare occasions," they carve a little time to relax.
"I have a customer I've sold to for 25 years. He lives north of Tallahassee, Florida, and is a fly-fishing enthusiast. He also has a place near us, and when he comes up we fly fish on the Toccoa River. It's still great fun and I do enjoy it," Bramlett said.
For the Bramletts, the time consuming work is made more enjoyable when surrounded by the rushing streams and vast wildlife of the Chattahoochee National Forest.
"It's absolutely wonderful here if you enjoy nature," Bramlett said. "We're blessed to live in a valley that's been in the family for five generations. It's so very peaceful, with a lot of wildlife like deer, turkey, bears and some grouse. You simply can't beat it. What we call a traffic jam is three cars at a stop sign."
It's in this setting that Bramlett Trout Farms produces what they consider the "highest quality protein on this green earth," he said. "Rainbow trout are high in omega 3 fatty acids, which are so good for you, and they taste great, too – that's something we really enjoy."