Agriculture + Lifestyle
Balsamic Brussels Sprouts
---
Posted on January 15, 2019 7:00 PM
---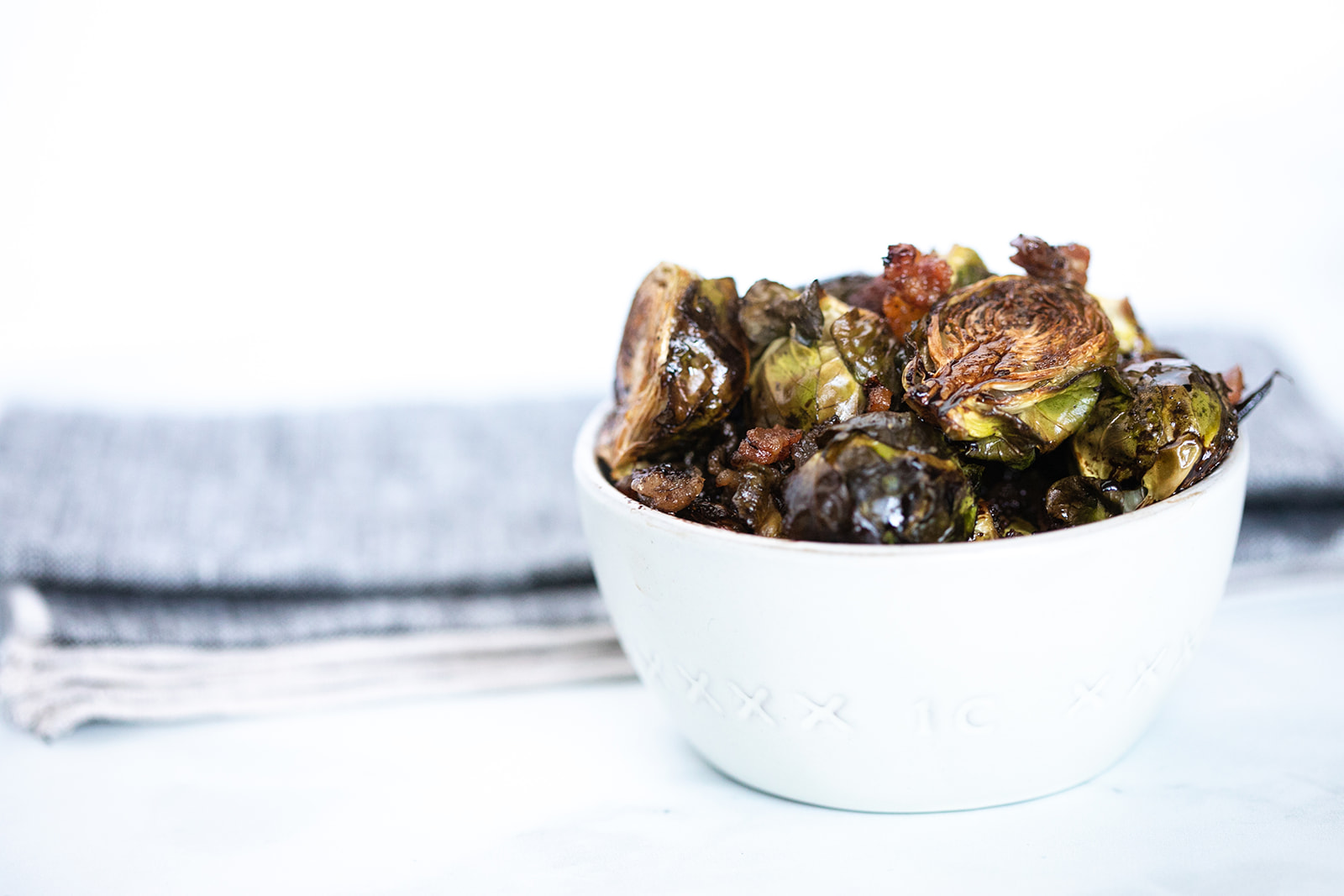 Roasting veggies is a great way to get your nutrients in when trying to make dinner after a long day at work! Bacon Jam Brussels Sprouts mix sweet, savory, crispy and bacon...because everything is better with bacon! Know that while you're indulging in a tasty side dish, you're also packing in the good stuff including lots of calcium and Vitamin K.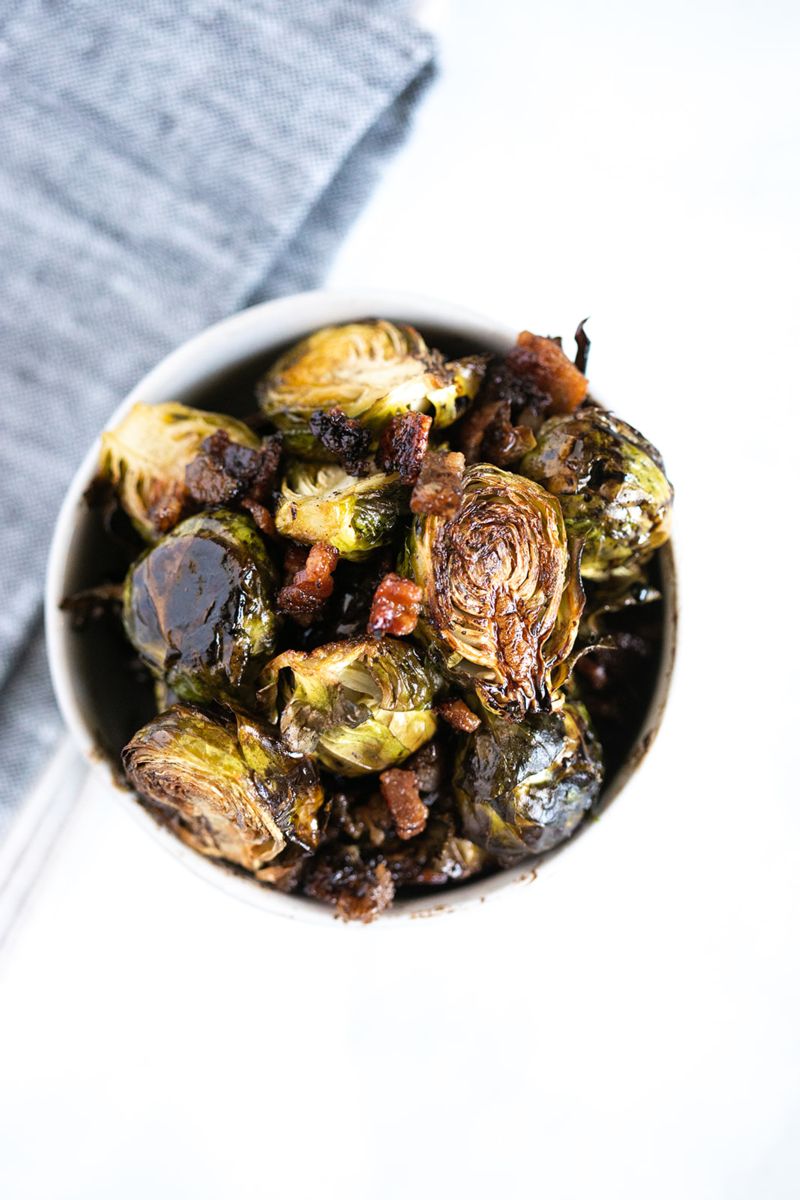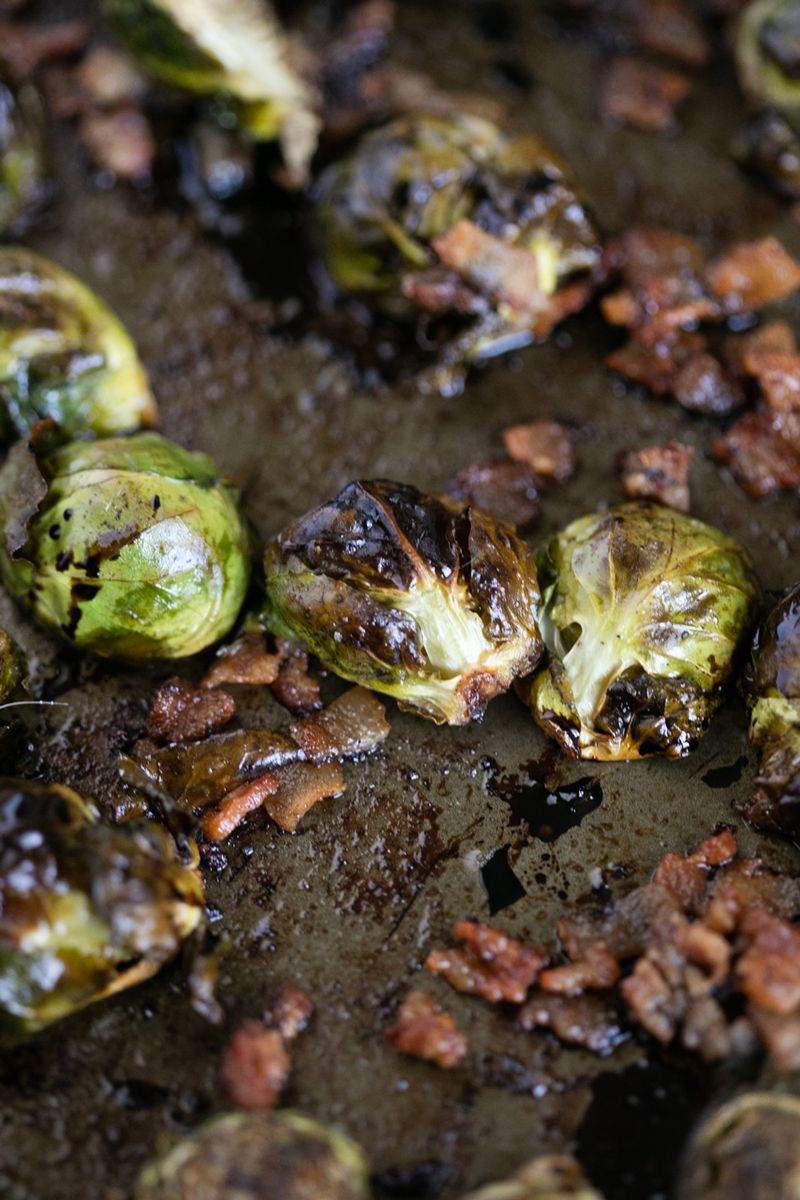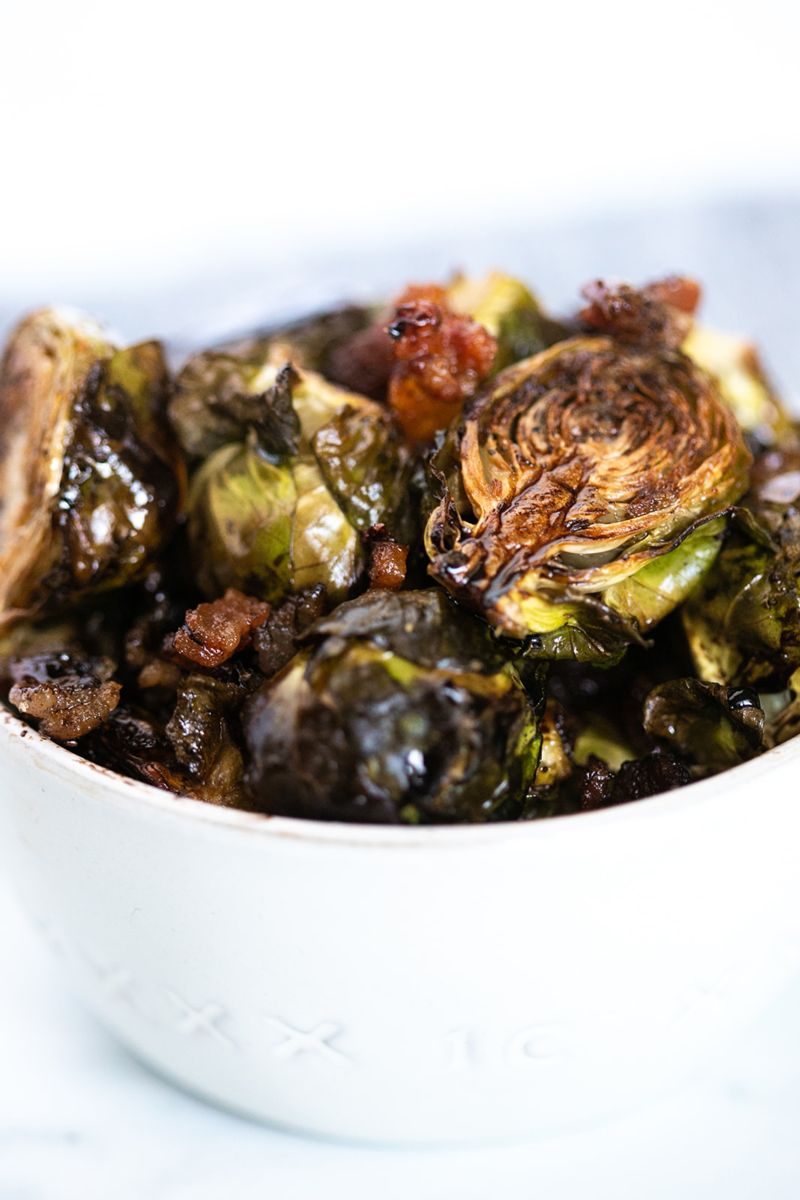 Balsamic Brussels Sprouts
Ingredients
1 1/2 lb. Brussels sprouts, trimmed and cut in half through the core
4 oz. bacon, sliced 1/4 inch thick
1/4 cup olive oil
1 1/2 tsp. kosher salt, or more or less to taste
1/2 tsp. freshly ground pepper, plus more, to taste
1/4 cup to 1/2 cup standard, store-bought balsamic
Directions
Preheat oven to 400°F. Place the Brussels sprouts on a baking sheet, including any of the loose leaves. Cut the bacon into 1/2-inch dice and add to the pan. Add the olive oil, the 1 1/2 tsp. salt (or less — start with a teaspoon if you are sensitive to salt) and the 1/2 tsp. pepper and toss with your hands. Spread out the mixture in a single layer.
Roast the Brussels sprouts until they're tender and nicely browned and the bacon is cooked, 20 to 30 minutes, tossing once at the 20-minute mark. Meanwhile, if using standard balsamic vinegar, place it in a small saucepan or frying pan and simmer gently until it is reduced by half and looking syrupy — be careful here! At the first sign of the balsamic getting too thick or dark, transfer it to a small bowl.
Remove pan from the oven, drizzle immediately with the balsamic vinegar and toss again. Taste and adjust the seasoning with salt and pepper. Serve hot.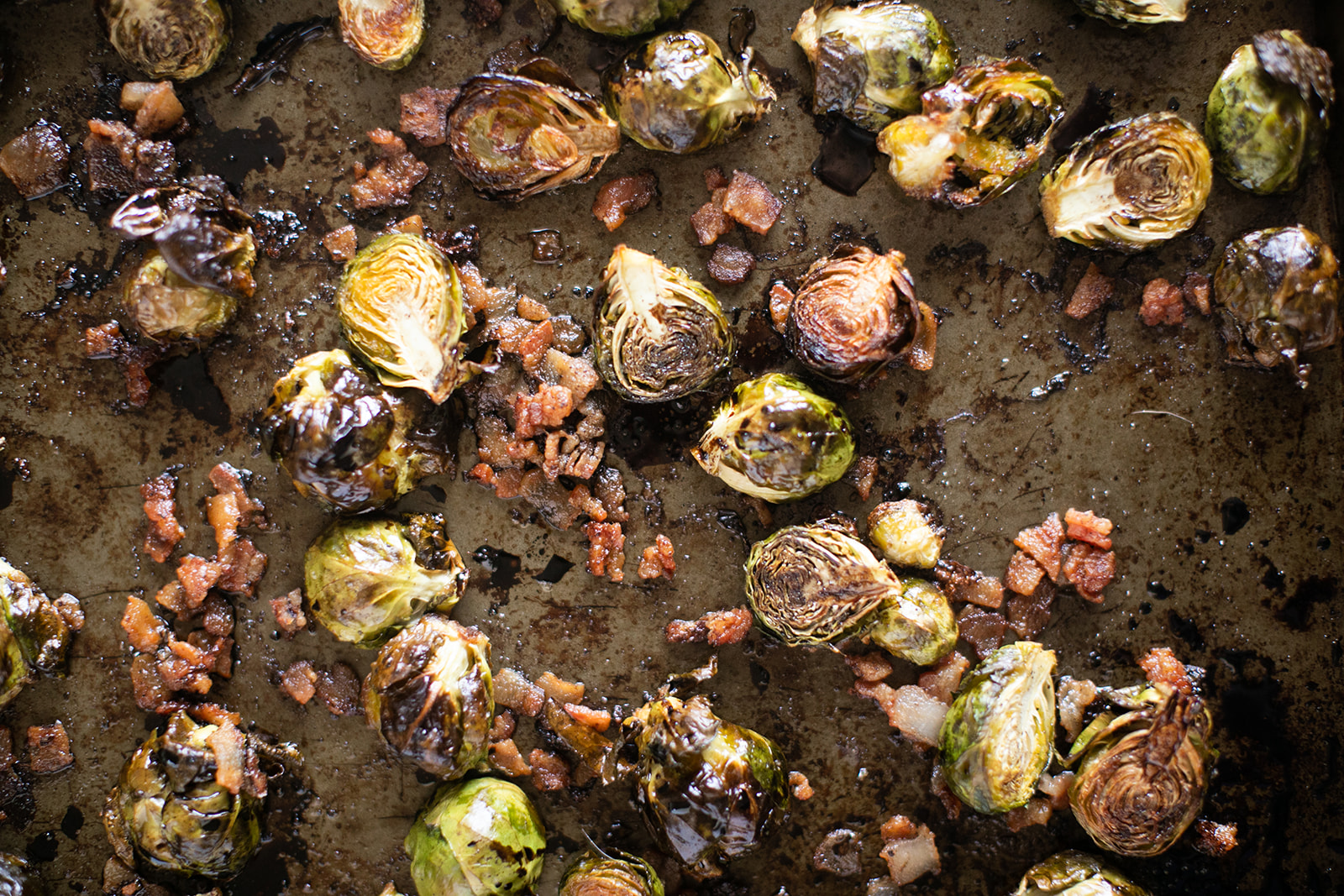 Recipe Source: Alexandra's Kitchen
Jan
This sounds delicious, and I would like to try it.
Mike Albertson
I like roasted brusel sprouts