Agriculture + Lifestyle
Ag-Tivities with Lauren: Ice Cream Month
---
Posted on July 12, 2020 8:00 PM
---
Lauren Goble, Ag in the Classroom Coordinator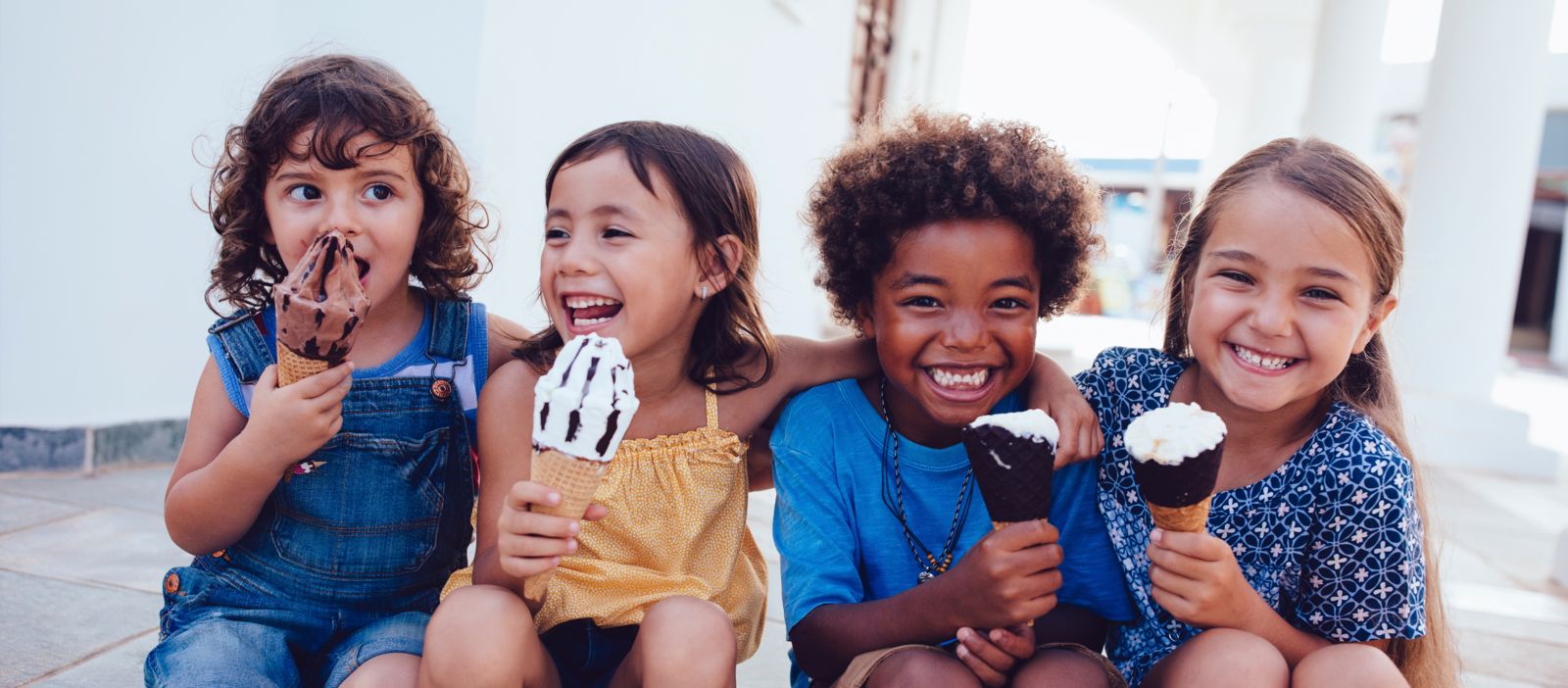 It's summertime and that means two things- hot summer days and ice cream for dessert! I love to get a bowl of ice cream after spending time outside working, walking or swimming. Even my dog, Anabelle, enjoys a doggie peanut butter ice cream cup after a hot day outside! Ice cream is so loved that an entire month was dedicated to celebrating it! According to the International Dairy Foods Association the average American eats more than 23 pounds of ice cream every year. American's top 5 favorite ice cream flavors are vanilla, chocolate, cookies and cream, mint chocolate chip and chocolate chip cookie dough. I am thankful that we have dairy farmers all across our state who are working day after day to provide us with milk to make the delicious ice cream flavors we enjoy. Dairy is the 8th top grossing commodity in our state. In Georgia we have over 100 dairy farms that are home to over 72,000 cows! Have you ever visited a dairy farm? The Dairy Alliance has created a virtual field trip so you can see the different areas of a dairy farm and what each area's purpose is. To "visit" the farm click here.
Now that you have virtually explored a dairy farm it's time to enjoy some dairy themed ag-tivities!
Read Along With Us
I have a moovelous story to share with you! Watch and listen to the book, Chuck's Ice Cream Wish (Tales of the Dairy Godmother) by Viola Butler by clicking here.
Fun Dairy Ag-Tivities
Do you want to learn how to draw a dairy cow? Well, you're in luck! Fellow Georgian, Ward Jenkins, is the illustrator for Chuck's Ice Cream Wish (Tales of the Dairy Godmother) book and he created a YouTube video to show you how to draw a dairy cow!
At the end of the Chuck's Ice Cream Wish (Tales of the Dairy Godmother) you learned that there is a dairy farmer named Chuck. To meet Chuck and visit his farm click here.
Do you need a quiet activity for your child? Click here for an ice cream themed word search?
Now for the best and tastiest agtivity- making ice cream! I have two easy recipes for you that do not require fancy gadgets or many ingredients. The first recipe is ice cream in a bag for humans and the second recipe is peanut butter and fruit ice cream for dogs.
I hope you and your family enjoy these dairy agtivities. Remember to thank the dairy farmers who are still farming and providing us with the milk that we use to make the delicious ice cream that we all enjoy!