Agriculture + Lifestyle
Delectable Vegetable Quiche
---
Posted on June 1, 2020 8:00 PM
---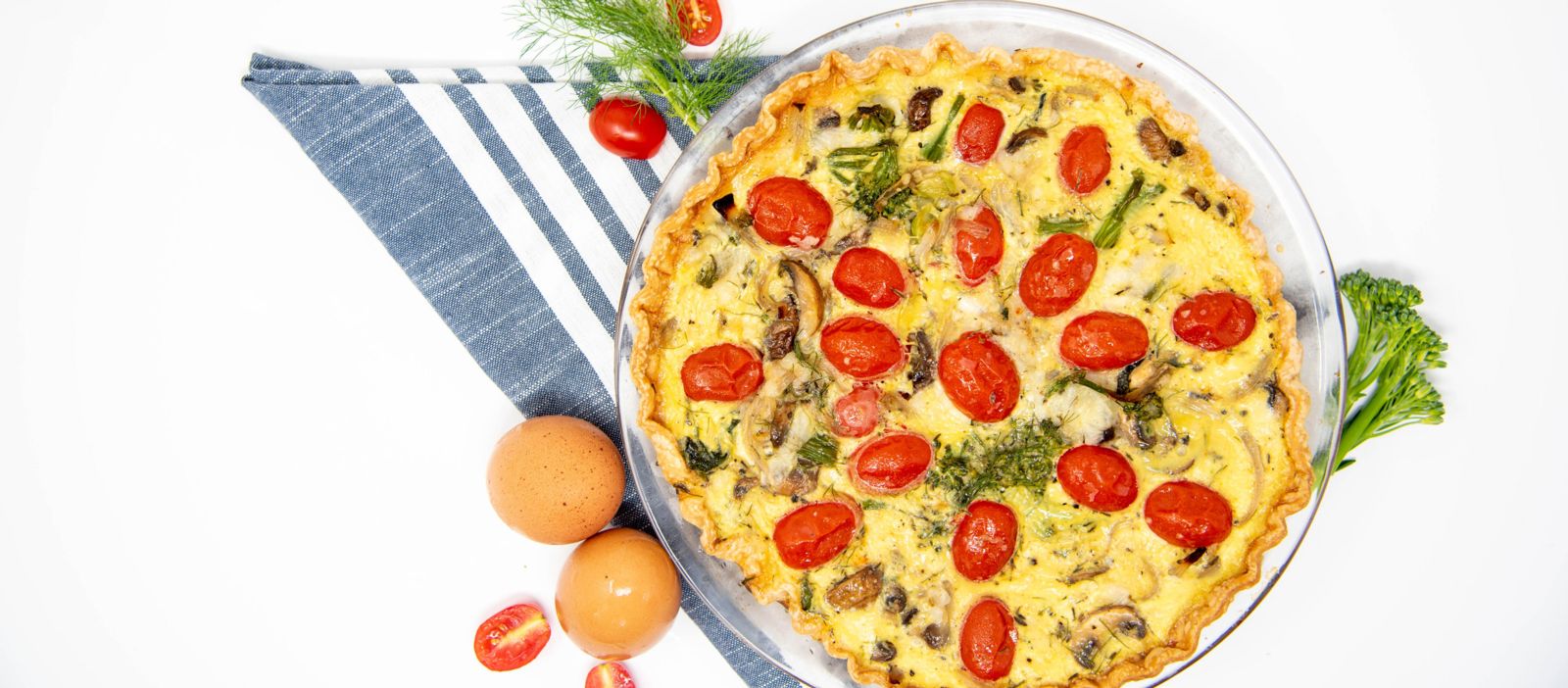 What came first - the chicken or the egg? While we don't have the answer to that particular question, there is no debate over what comes first in Georgia's ag economy - poultry reigns king. Broiler chickens and eggs are two of Georgia's largest agricultural commodities, making up nearly 40 percent of the state's production value. According to Ag Hires, the average American consumes about 267 eggs per year. There are about 319 million commercial laying hens in the U.S. which each produce about 289 eggs per year.
When you try this quiche, they'll be no surprise why demand for eggs is so high. Delicious and nutritious, this simple dish is satisfying to both your taste buds and your empty belly, and will give you the sustenance you need to get through a long day.
Ingredients
3 eggs
1 ¼ cups whole milk (may substitute with half & half or heavy cream)
1-2 tablespoons chopped dill
½ teaspoon paprika
½ cup Monterey jack cheese
½ cup spicy jack cheese
½ cup mushrooms
½ cup broccoli
1 cup cherry tomatoes
½ cup onions
Pie crust (homemade or store-bought)
¼ Teaspoon of salt and pepper
Prepare the Pie Crust
Preheat the oven to 375 degrees
Line a 9" pie plate with pie dough
Line the crust with foil and weigh it down with pie weights
Bake about 20 minutes
Remove the foil and weights and continue baking 5-10 more minutes, or until crust is lightly golden
Prepare the Toppings
Chop the mushrooms, broccoli and onions into desired sizes and saute
Chop half of the cherry tomatoes
In a large bowl, combine vegetables with Monterey jack cheese and spicy jack cheese and mix together
Finish the Quiche
In another bowl, whisk 3 eggs with ½ teaspoon of salt, ¼ teaspoon of pepper, milk, dill and paprika.
Spread the vegetable cheese mixture in the crust, then pour your egg mixture on top.
Place the remaining cherry tomatoes on top
Reduce oven temperature to 350 degrees and bake 40 to 50 minutes, or until the quiche is set.
Quiche is such a versatile dish with endless combinations to try. Head on over to the Food Network for more ideas on how you can create your own quiche concoction!