Agriculture + Lifestyle
The Story Behind the 2020 Passport Cover
---
Posted on March 17, 2020 8:00 PM
---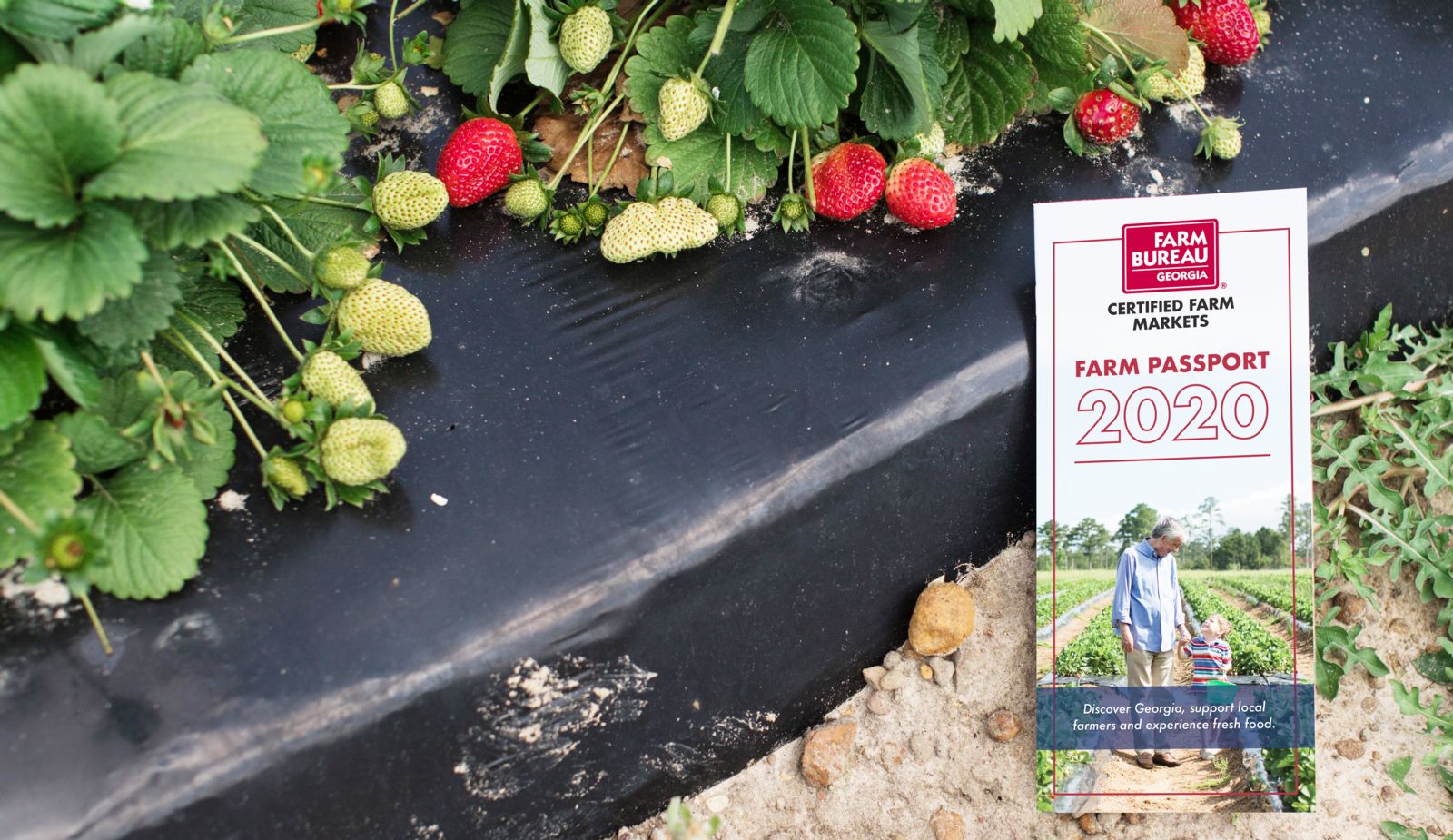 Featured on the 2020 Farm Passport cover is a real family who participated in the 2019 Farm Passport Program. The Crosby's visited 22 farms across the state and involved 4 generations of their family on the journey. We asked Robin Crosby to share some of her experiences and traveling tips ...
What's one of your favorite farm memories?
There are so many that it is difficult to choose one! I enjoyed the Mountain Valley Farm. It is absolutely beautiful driving up to it and you immediately see rabbits hopping all over the place as well as goats and other animals in pens. My grandchildren enjoyed running around with the bunnies while my parents enjoyed the wonderful shop and exotic ice cream. A bonus was talking with the farmers and them explaining what was happening in the goat pen. Twins had been born recently, and the mom was accepting one and rejecting the other. They had a vet present using techniques to help the mom and baby bond but if that didn't happen they would bottle feed the one goat. All generations were fascinated by the process and thought fondly of the concerned and caring vet and owners. I definitely want to return there one day!
What tips do you have for people preparing for a farm visit?
I would read through/study the passport and figure out our adventure for the day by the amount of time that we had. Some farms are a little more isolated or we only had a few hours so we would go to one farm. On other days, I would group two or three and head out for our adventure. And on one occasion when noticing how many farms are around Elijah, we made it an overnight adventure and visited farms each day. I would definitely recommend calling ahead if you are traveling any distance. Just because it says the farm is open in August, it doesn't always mean August 1st. Again, I mapped out our adventures, put the first one into our GPS and off we went. I always made sure to have a little cash and my debit card and I always planned to buy something at each farm from an ice cream cone, to lunch, to fun farm puzzles & books to t-shirts and wind chimes. And don't forget the delicious vegetables and fruit. Always pack an ice chest! There were several times that I would have bought more for my freezer but forgot the ice chest! I would also say, slow down, find what wonderful treasures each farm has...they are there, you just may have to discover them! Don't expect every farm to be the same. Try to meet the farmer and appreciate their hard work and tell them. I used the opportunity to teach my grandchildren what grows as plants, what grows on trees etc. They now recognize peach and pecan trees and when we are riding down the interstate anywhere they might say, "Look there are peach/pecan trees!" I would recommend packing water, snacks, hats and sunscreen, but I would also suggest replenishing your supply by buying at the farms!
You had 4 generations of your family involved. Did you feel like this experience offered something for each generation?
Absolutely! Everyone enjoys good ice cream! We ALL enjoyed either playing on the playgrounds(or watching), the variety of animals, seeing the beautiful fields, picking a variety of fruit out of the fields, and eating the delicious vegetables that we bought at home later.
What type of experience should a participant hope to gain from their travels?
It will be what you make it! If you participate with an open mind, you will discover many treasures and meet great people! You will realize the long tiring hours that a farmer works as well as appreciate their dependency on the Lord for things like weather which is out of their control.
What did you enjoy most about this experience?
Being outside, meeting new people, supporting our hard working farmers and teaching my grandchildren about agriculture. Every farm is different, so the element of surprise and wonder was fun too!