Agriculture + Lifestyle
Maple Apple Pie
---
Posted on December 9, 2019 7:00 PM
---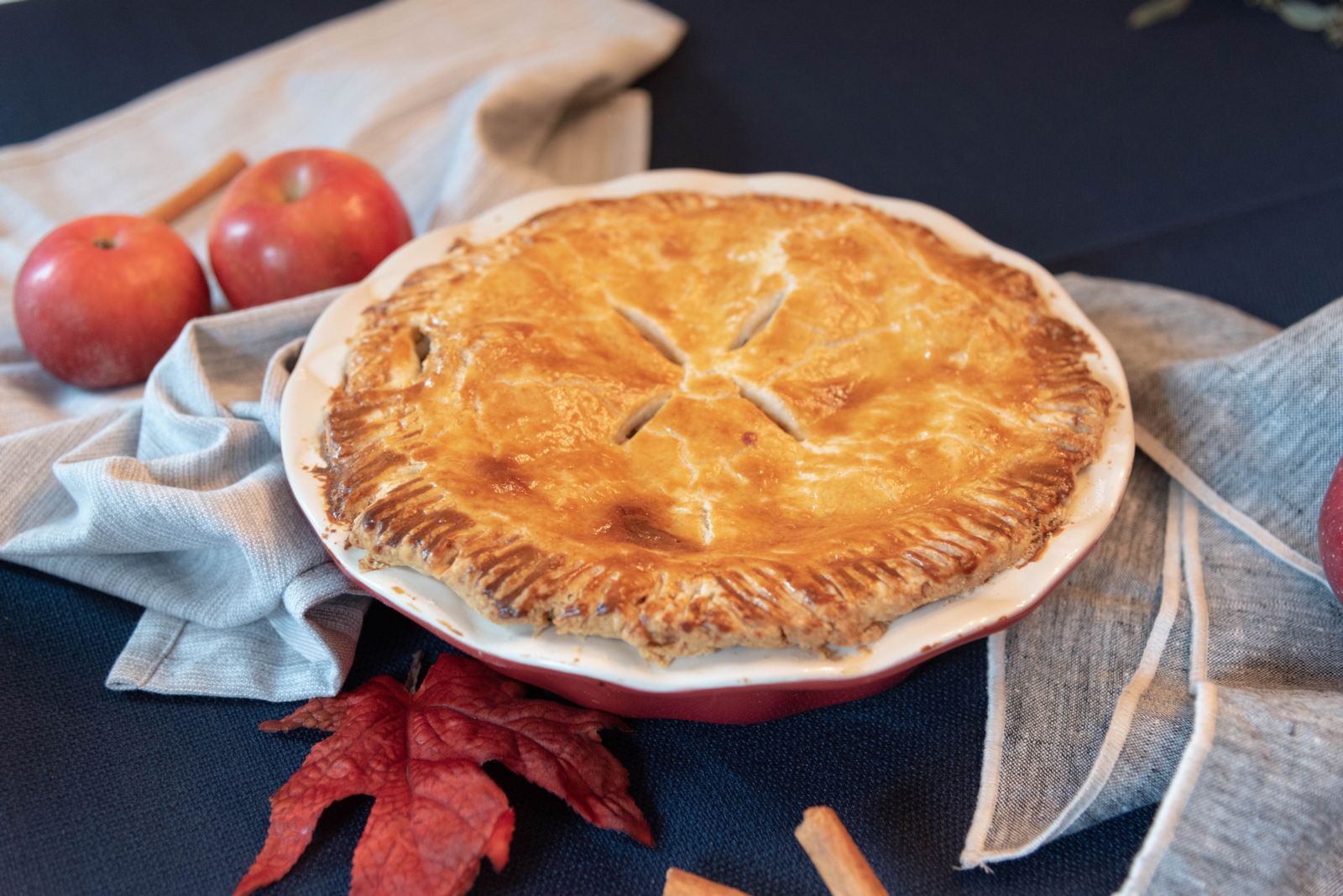 Craving something sweet to enjoy on a cold winter night? This classic pie is sure to hit the spot.
Apple Pie
Ingredients
Pie Crust:
2 cups all purpose flour
1 tsp salt
2 tsp sugar
2 sticks unsalted butter, cubed
1/2 cup sour cream
Apple Filling:
6-8 apples, sliced
1 tablespoon lemon juice
1/2 cup to 2/3 cup of sugar
3 tablespoons all-purpose flour
1/2 teaspoon cinnamon
1/4 teaspoon ground allspice
1/4 teaspoon ground nutmeg
1 teaspoon of maple syrup
For the egg wash:
1 Large egg yolk
1 tablespoon of milk
Directions
For Pie Crust:
Cut butter into cubes. In a separate bowl whisk together flour, sugar and salt. Work cubed butter into the flour mixture with your hands until butter and flour mixture look like corn kernels.
Create a valley in the middle of your flour mixture and pour in the sour cream. Work the sour cream into the flour mixture with a fork until combined. Form the dough into a bowl then using a knife cut in half. Create two disks and refrigerate for one hour.
Peel, core, and slice apples. Toss with lemon juice, maple syrup, sugar, flour and spices. You may want to use your hands so each apple slice is thoroughly coated.
Preheat oven to 375 degrees Fahrenheit.
Remove dough from refrigerator, let sit for 10 minutes at room temperature. Sprinkle a clean surface with flour and roll out on disk of dough. Spray your pie dish with cooking spray and place first disk in the dish. Pour apple mixture on top of the dough. Roll out the second disk of dough and place on top of the apples.
Pinch the sides of the pie crust and roll up creating a seal between the bottom and top pie crusts. Use a fork around the edges to create a better seal.
Brush the pie crust with the egg wash and using a sharp knife create four slits in the top of the pie for venting.
Bake the pie at 375 degrees Fahrenheit for 20 minutes, then reduce heat to 350 degrees Fahrenheit for 45 minutes. If pie begins to brown too quickly drop rack lower in the oven or create an aluminum foil dome over the pie.