Agriculture + Lifestyle
Looking good, doing good
---
Posted on February 23, 2021 7:00 PM
---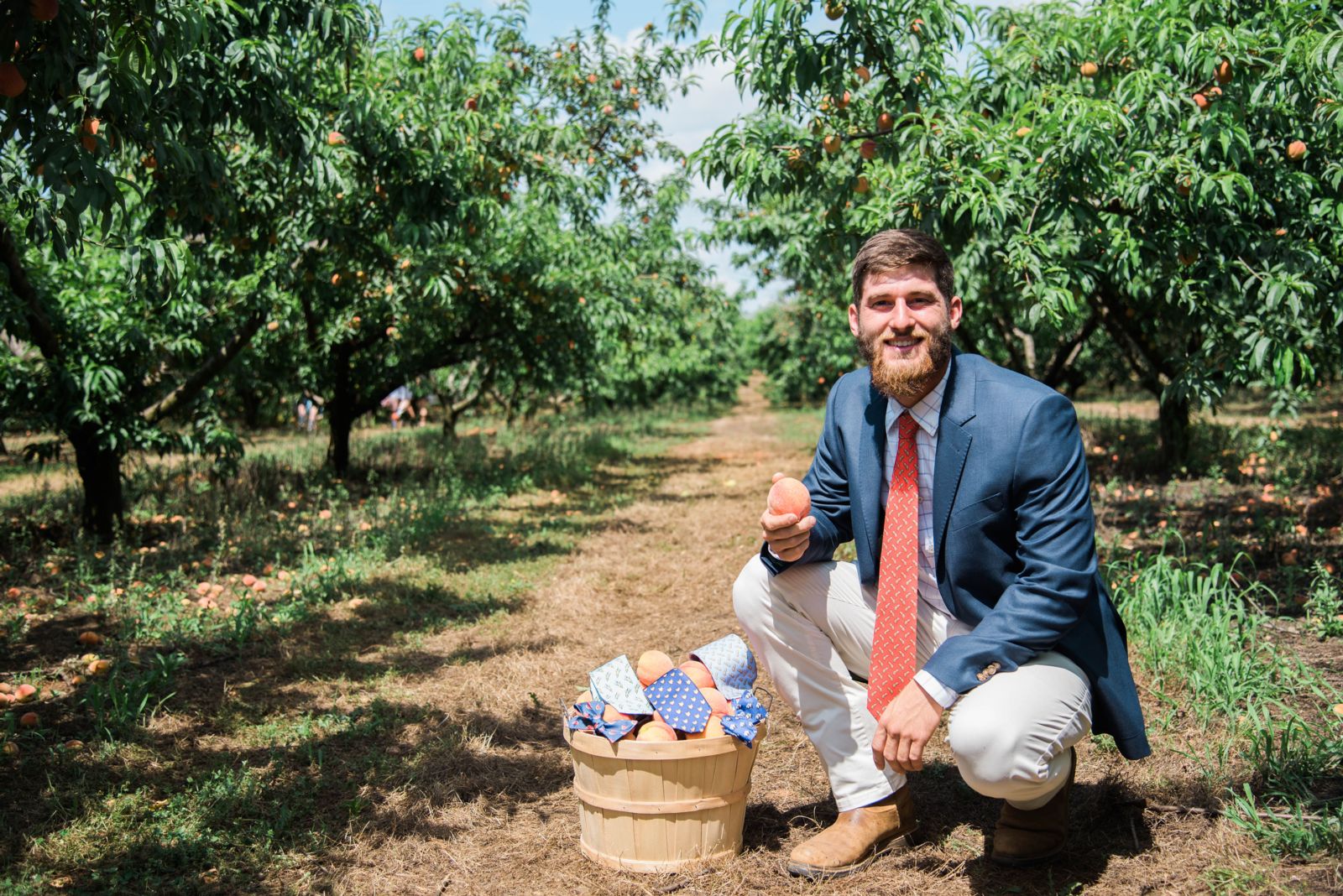 Farmer Daniel Welliver poses with Southern Proper neckwear on Southern Belle Farm.
When Emmie Howard co-founded clothing brand Southern Proper in 2005, she didn't set out to have an impact on Georgia's ag industry. But 16 years later, with prominent figures such as former U.S. Secretary of Agriculture Sonny Perdue and American Farm Bureau Federation President Zippy Duvall sporting her signature ties, what started as a home business has grown into a national brand.
"Honestly, I was just putting together two things I've always loved: Southern men and fashion," said Howard.
Co-founded with her best friend from college, the pair started by creating neckties and bowties in Howard's Atlanta-area dining room. Over the years, they added other product categories and the brand grew into a multi-million-dollar business. The ties remained the brand's niche, as Howard believes ties can be a "window to a gentlemen's personality," and she wanted to use that window to showcase Southern icons and reflections of her upbringing in Ripley, Tennessee.
"From the riverboats I watched float the Mississippi River to crops like corn and peanuts, using these icons was a cool way to start this brand, and we did it at a time when the culture for Southern food and fashion was coming up," said Howard, whose family is fifth generation farmers.
Featuring everything from peanuts, wheat and cotton to magnolia blossoms, tractors and ducks, Howard saw the ties as a way for Southern gentlemen to reflect their personalities and their interests, while still wearing their Sunday best.
"The ties were a great way that my dad, grandfather or brother could express themselves through wearing ties. And they are great conversation starters that reflect part of your lifeblood and personality," she said.
After then Georgia Gov. Sonny Perdue was spotted at the State Capitol wearing a Southern Proper tie, the brand became a must-have among legislators, especially those with ties, no pun intended, to the ag industry.
"I love Southern Proper because they bring together two of my favorite things: Georgia agriculture and spiffy neckties," Perdue said. "I've heard there was a running joke in the White House about which commodity tie I'm going to be wearing that day. I walked into the West Wing one day last year, and the President's aide looked at my tie and said to his coworker, 'Hey I won! It's his tractor tie today.'"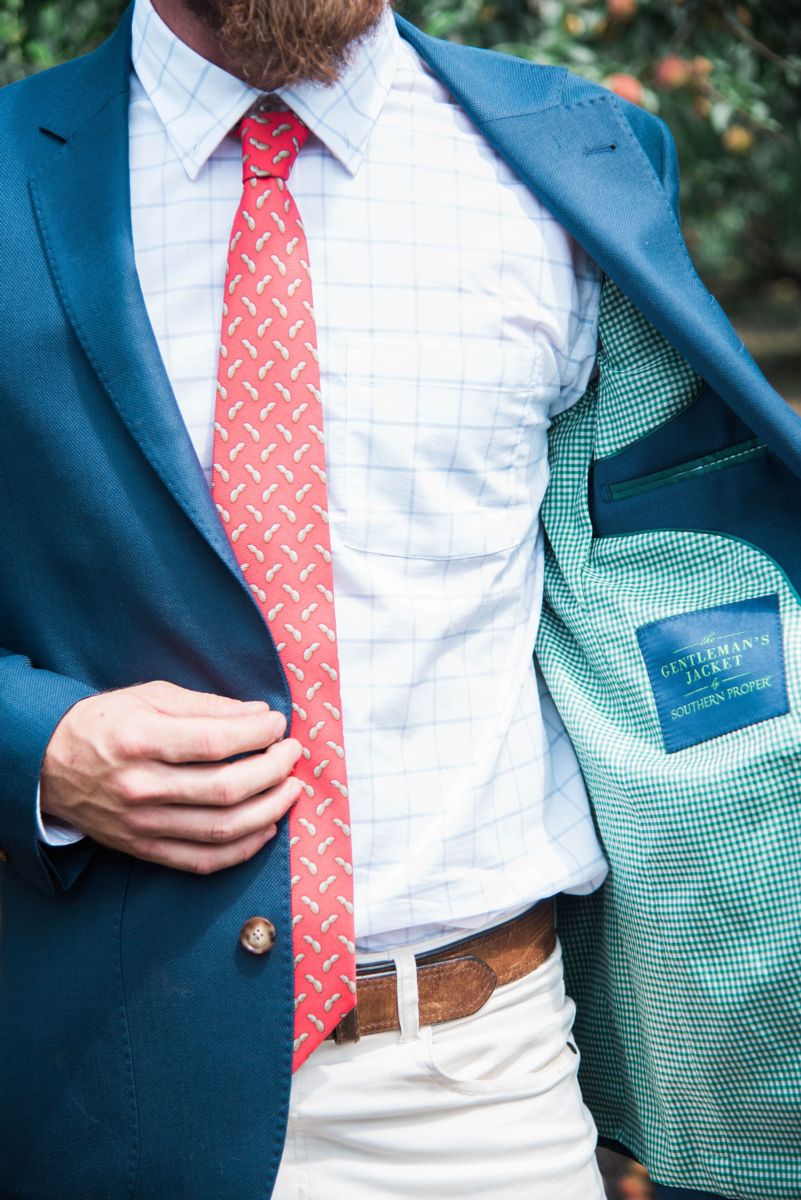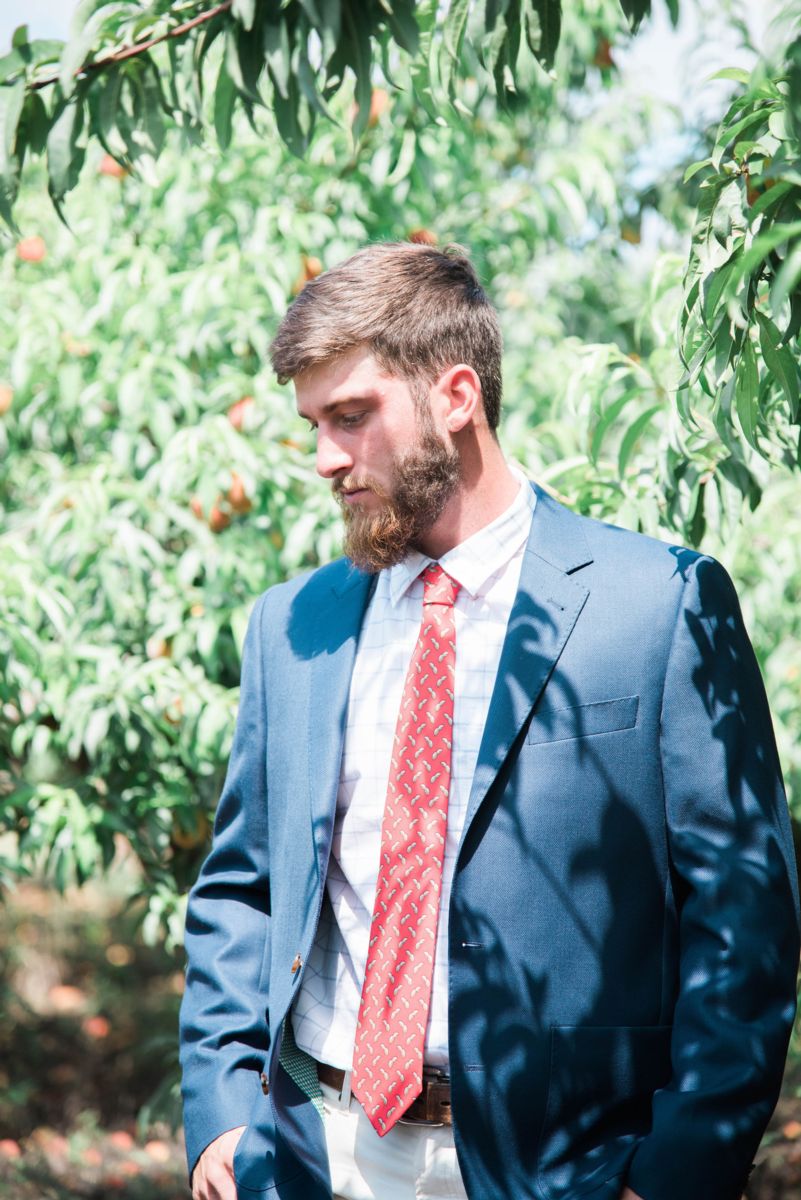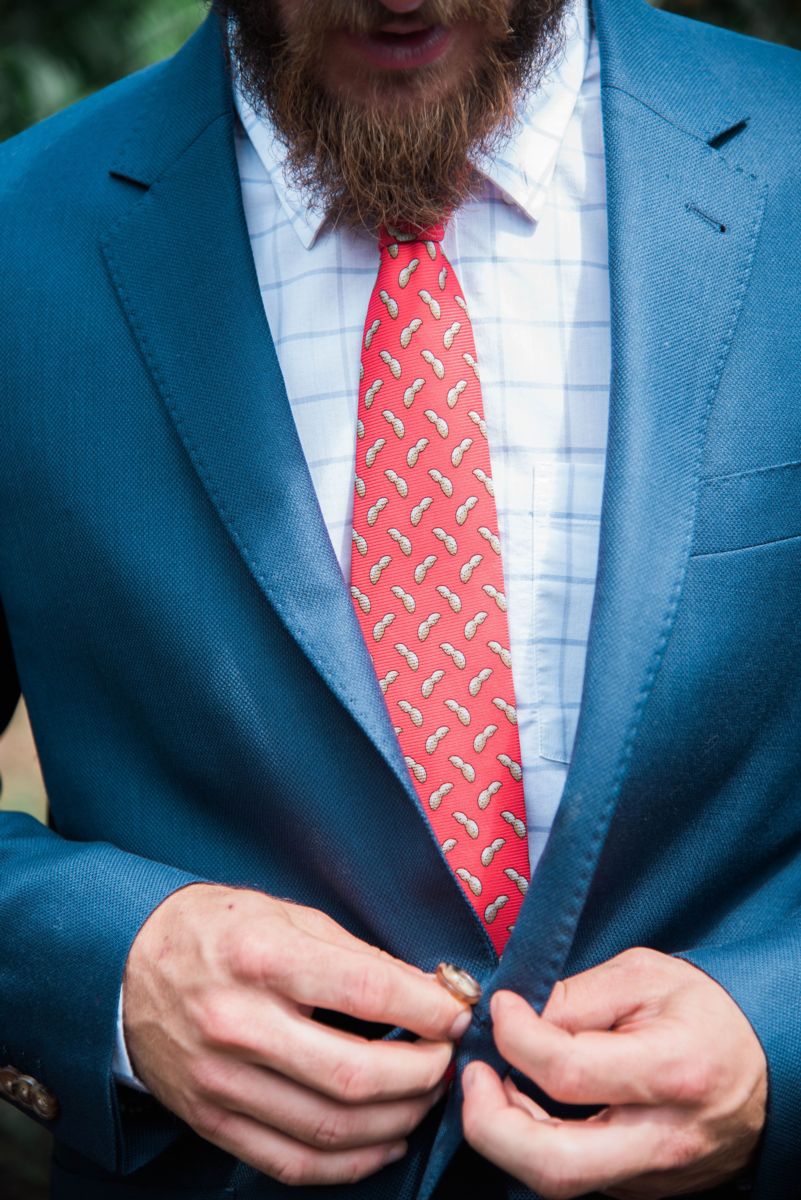 Jeffrey A. Harvey, director of the Public Policy Department at Georgia Farm Bureau, took note of the way Southern Proper's ties advertised Georgia's commodity-based agriculture industry, and sought a way to use them to gain more exposure for farmers.
"Each year our team chooses a commodity to highlight. Whatever commodity we highlight, we give out Southern Proper ties to Georgia House and Senate ag committee members and the agriculture commissioner," said Harvey. "Now, any day that I am walking through the State Capitol, I know I will see three or four ties that we've given out. It's like we planted a lot of seeds over the years, and it's so fun to watch them grow. When those legislators are out talking to people, it's a reminder to everyone that ag is important."
Calling them "good looking ties," Harvey said he's almost certain he has all of the ag-based ties Southern Proper has made.
"I love the traditional Georgia peach tie, but my favorite is the red cotton tie, although I have a light blue beef cattle tie that I love, too," he said with a laugh.
The brand's most popular tie of all time, according to Howard, is the cotton boll tie. She was quick to add that the peanut tie is also a huge favorite, especially here in Georgia.
Southern Proper has gone a long way in building support for Georgia's agriculture industries.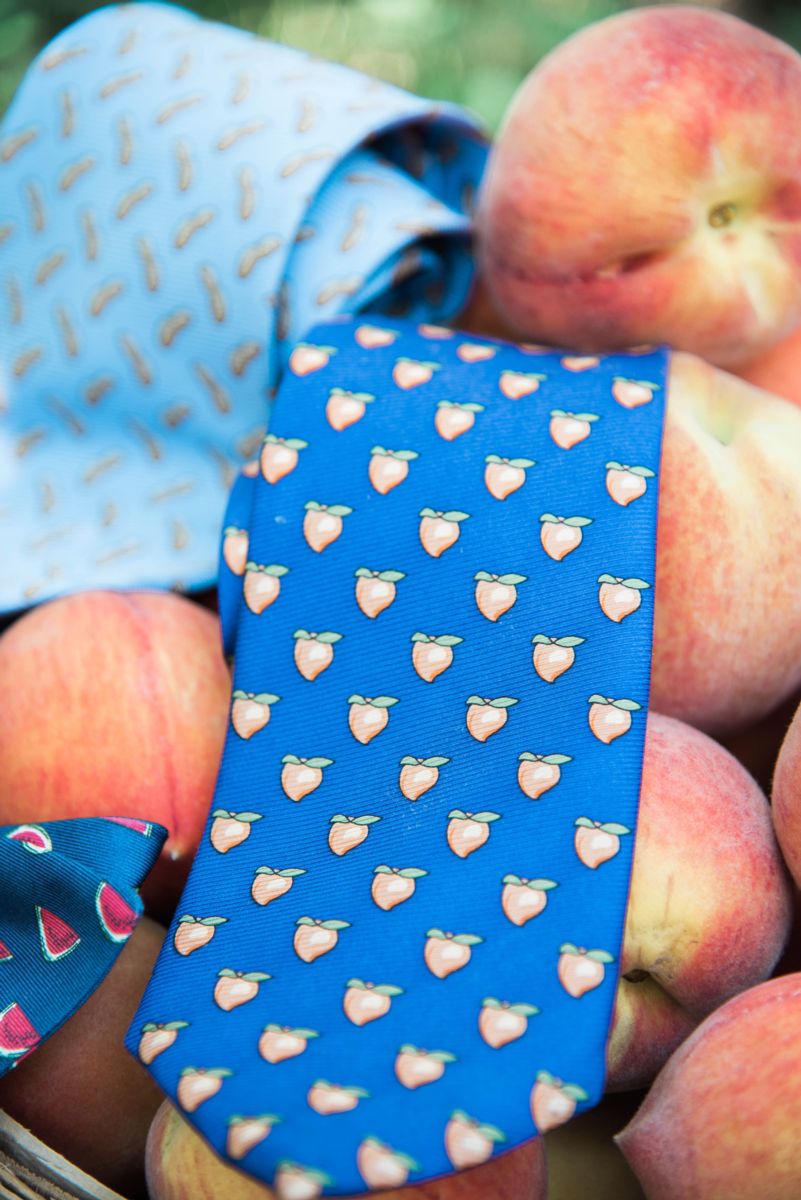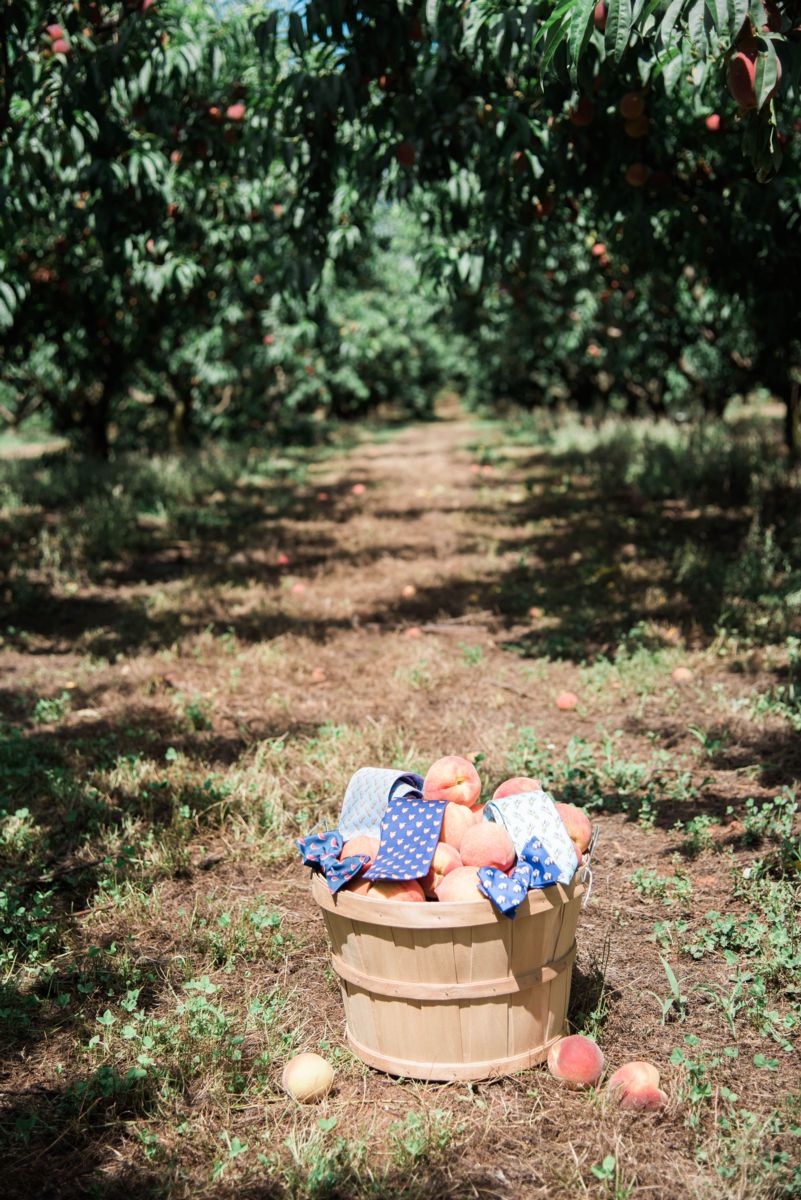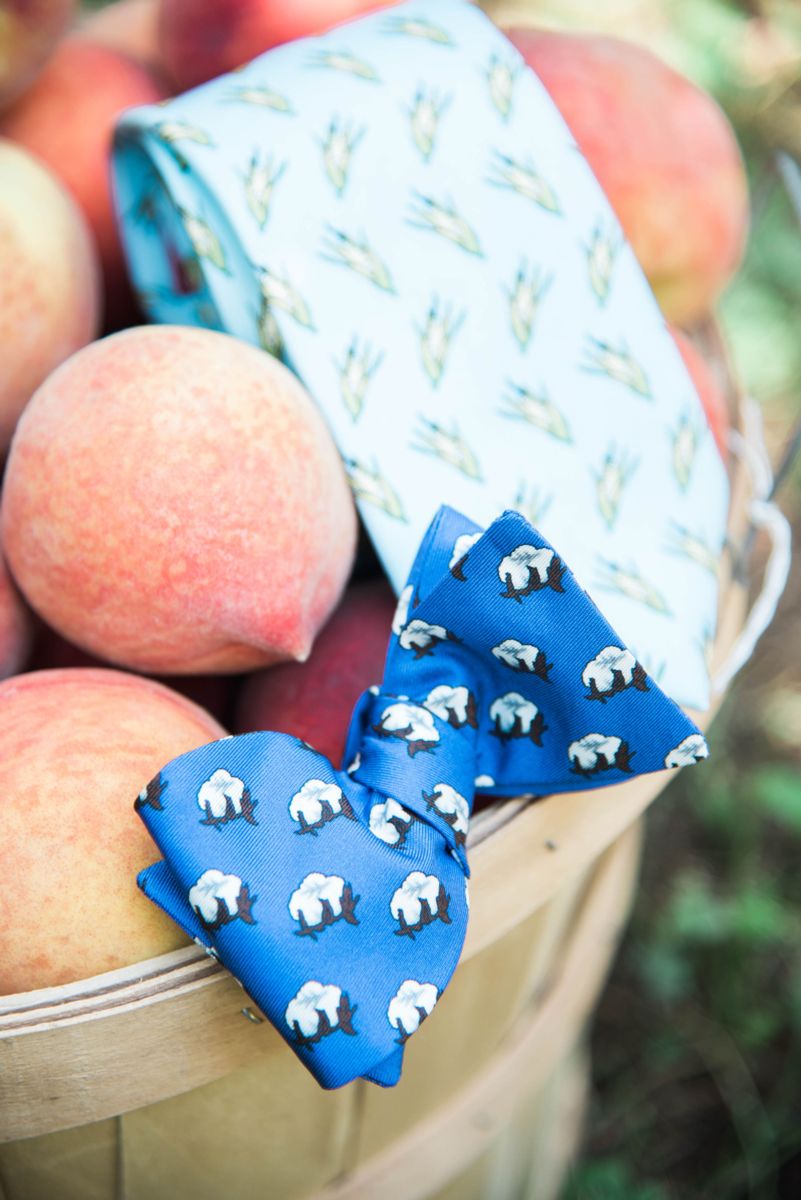 "Georgia business will always stand with our agriculture industry, and Southern Proper puts their money where their mouth is," Perdue said.
Through its unique reflection of Southern culture, the brand has built a huge fan base among Southern gentlemen.
"These ties are fashionable items that people want to purchase and wear, and from our point of view, it's such a great promotion of agriculture," Harvey said. "We're most appreciative of them, and we value that they keep ag in the forefront of people's minds in a way that's nontraditional."
As agriculture and fashion have evolved over the years, so has Southern Proper. In 2012, when Howard's original business partner divested the business, Howard found an investor and continued to grow the business. In 2018, the entrepreneurial Howard was ready for something new, so she sold Southern Proper to Alabama-based HomTex.
"When I sold, we took the team with us," Howard said. "I told HomTex I'd commit to transition for a year, and I'm so thankful for them and for how everything has worked out."
Adding familiarity to the transition can be credited to Maury Lyon, vice president of sales at HomTex, who has known Howard for a decade. In 2010, Lyon, who owned clothing company State Traditions, partnered with Southern Proper on a line of State ties.
"What HomTex ultimately bought was the great reputation and wonderful brand connection that Southern Proper had built with so many folks in the South," Lyon said. "HomTex and our ownership were able to use the brand familiarity and add our resources, manufacturing expertise and leadership to help Southern Proper continue to thrive."
HomTex plans to build from the original vision, creating something new without deviating from the brand's appeal.
"We are considering alternative directions for the brand, offering more of a male influence and hoping to reach a broader demographic. We plan to bring Southern Proper into its third decade of connections and resonance with folks in the South and expand our geographic footprint," Lyon said.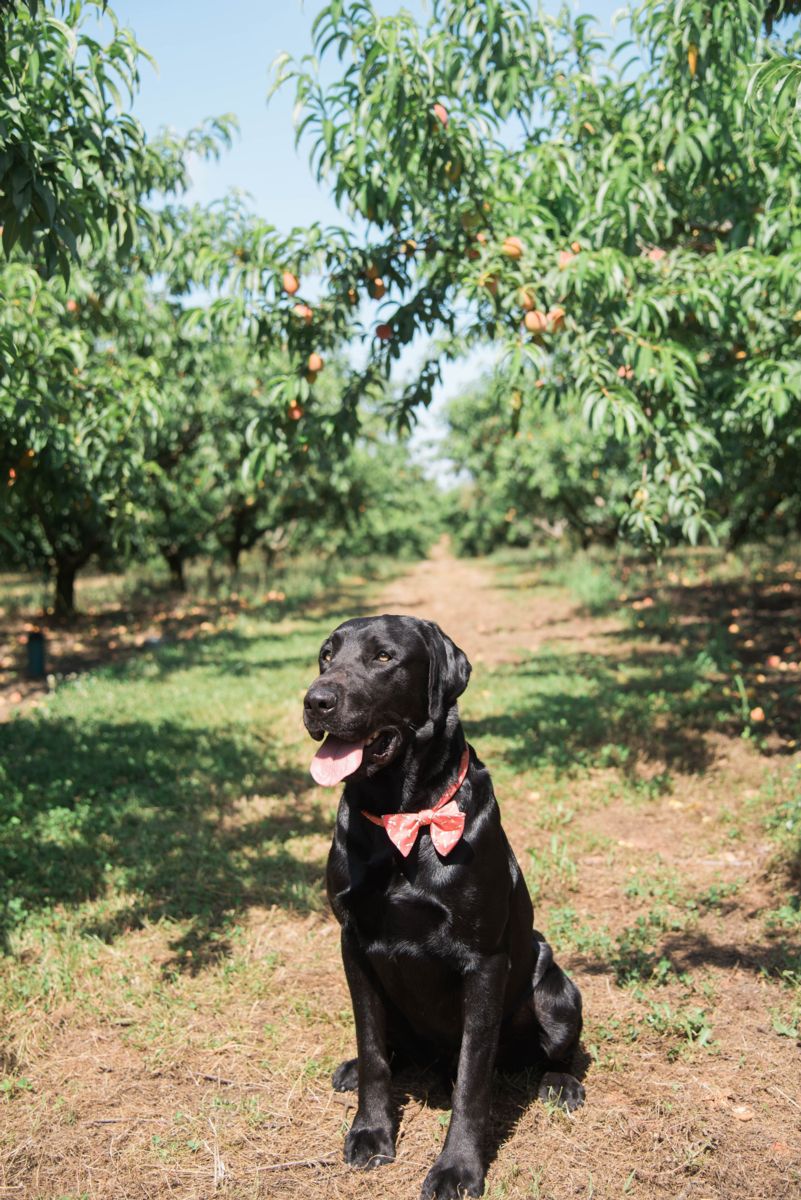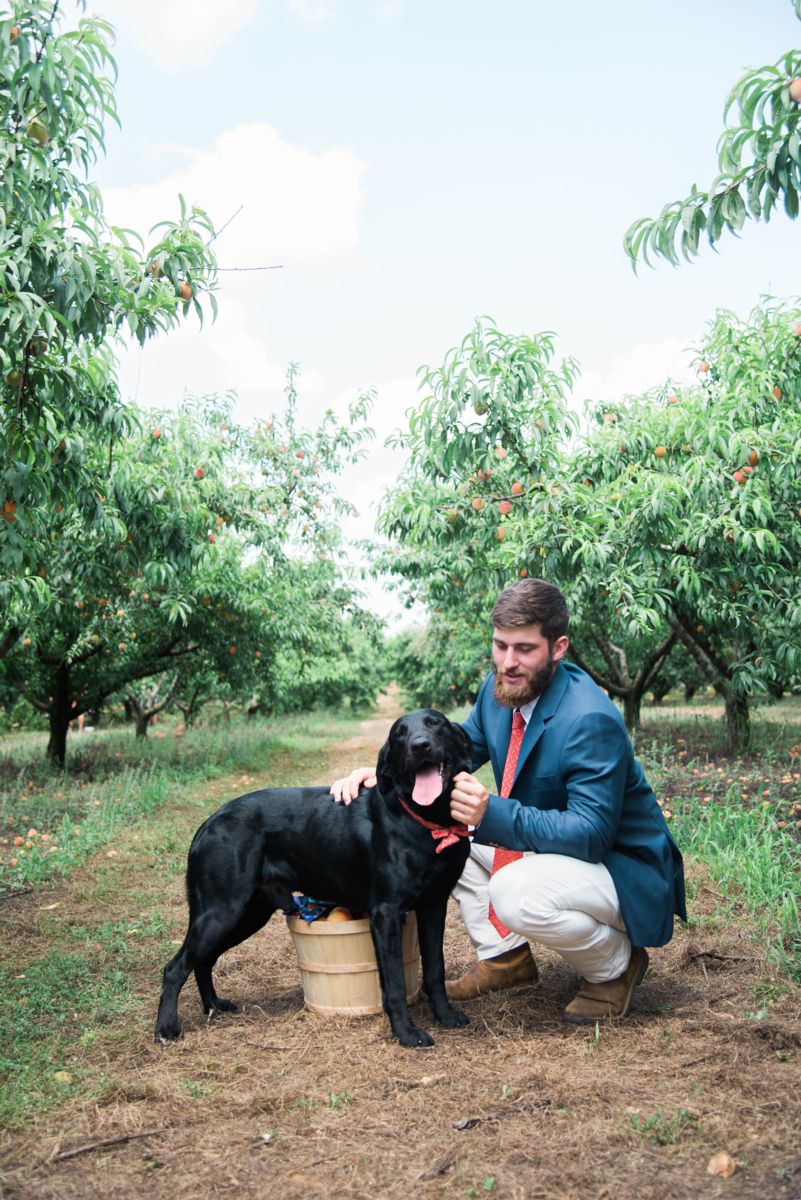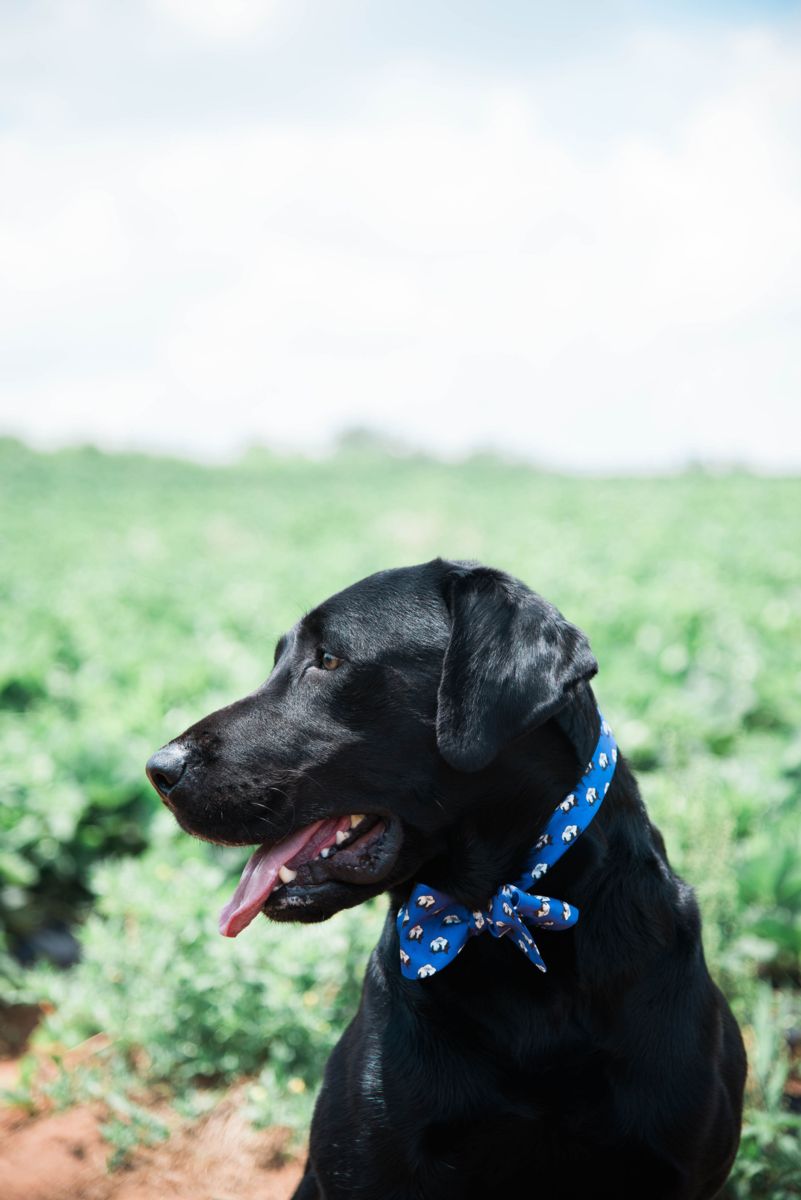 Now, Howard is president of men's Southern lifestyle brand Onward Reserve, which sells Southern Proper items in their 12 stores around the Southeast.
"One of the things that always made us different is that Southern Proper is more than just a brand. It's a really cool subcategory of Southern culture and fashion, and I'm proud that we started that. There are a lot of brands out there now, but no one did what we did with neckties and bowties for the well-dressed man — that's in our name: Southern Proper," Howard said.
As their website says, "Style isn't a matter of money, but a matter of manners. Style means doing good in the world and dressing your best. Inspired by the gentlemen who were hard working in the field but dressed in their Sunday best for fancy occasions, Southern Proper is classic, courteous, crisp and tied like a well-knotted bowtie."
Howard elaborated: "Being a Southern gentleman is more than just looking good, it's about doing good. That's why people like Sonny Perdue and organizations like Georgia Farm Bureau appreciate our brand – our values align."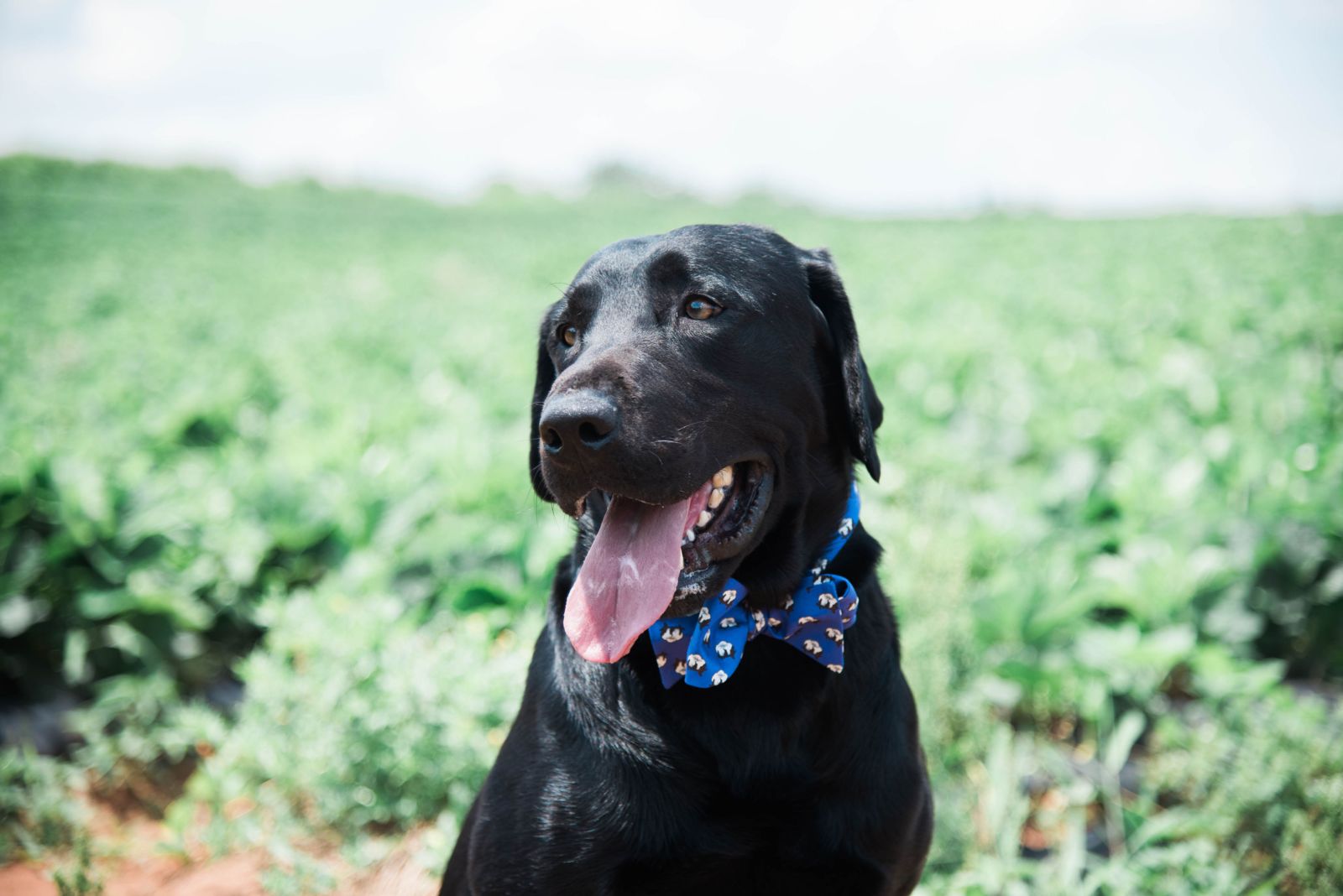 * Georgia Farm Bureau would like to thank Southern Belle Farm for hosting us and providing this picturesque peach orchard backdrop. We'd also like to extend our gratitude to Daniel Welliver, who has worked at Southern Belle for over a decade and serves on Georgia Farm Bureau's Young Farmer and Ranchers Committee, for bringing the Southern Proper attire to life. Finally, thank you to Blue the black lab for his impression of the dog on the Southern Proper logo.