Agriculture + Lifestyle
A Dash of Southern Flavor
---
Posted on September 19, 2022 8:00 PM
---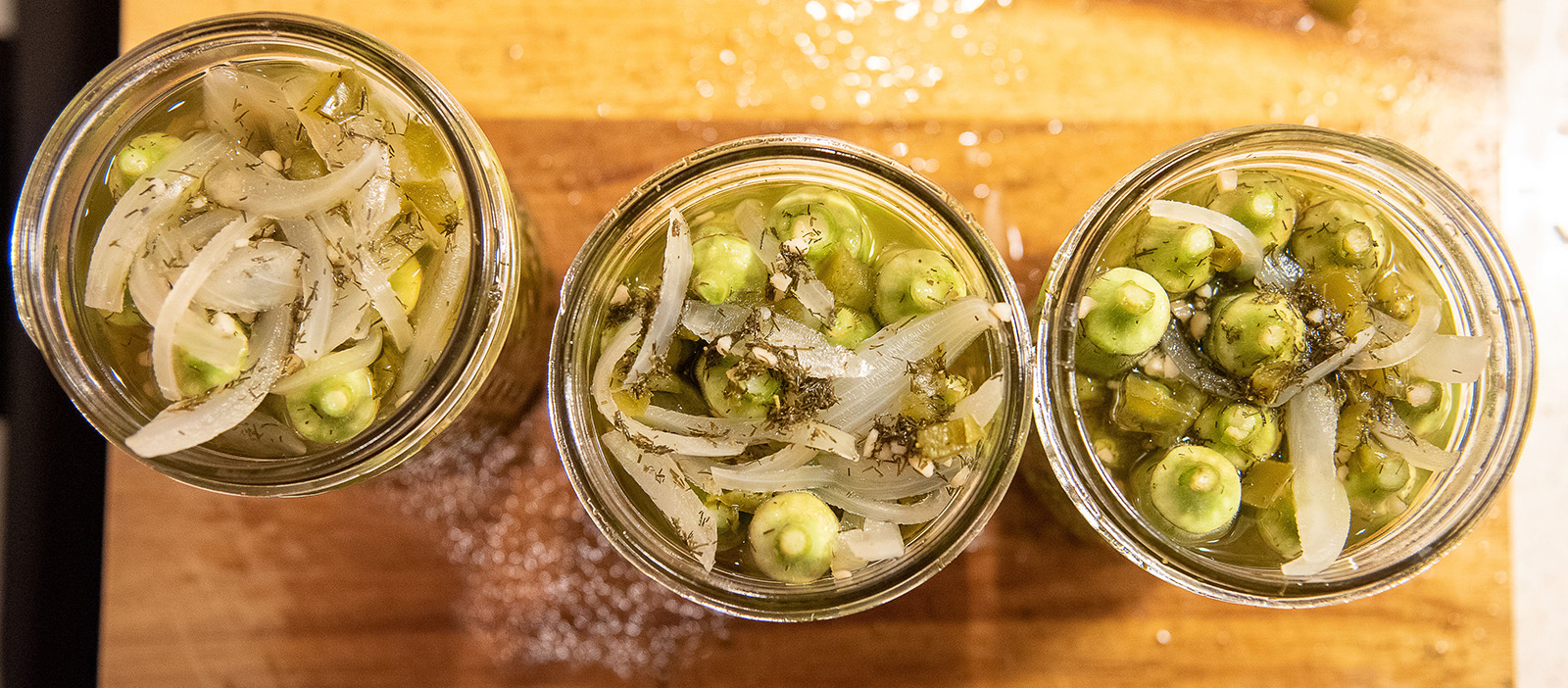 Are you really considered southern if you don't like okra? Also referred to as ladies' fingers these green vegetables make the perfect pickled treat. Fun to pick, and even more fun to pickle and save for later. You can use white vinegar, but we chose to stick to our roots and use apple cider vinegar from one of our Certified Farmer Markets. What takes this recipe over the top? A kick of diced jalapenos.
Ingredients
1 lb of Georgia grown okra
1 tbsp salt
2 cups apple cider vinegar from Georgia
2 cups of water
¼ cup sugar
½ cup Georgia grown Vidalia onions
1 tbsp dried dill
2 cloves of minced garlic
1 seeded, diced jalapeno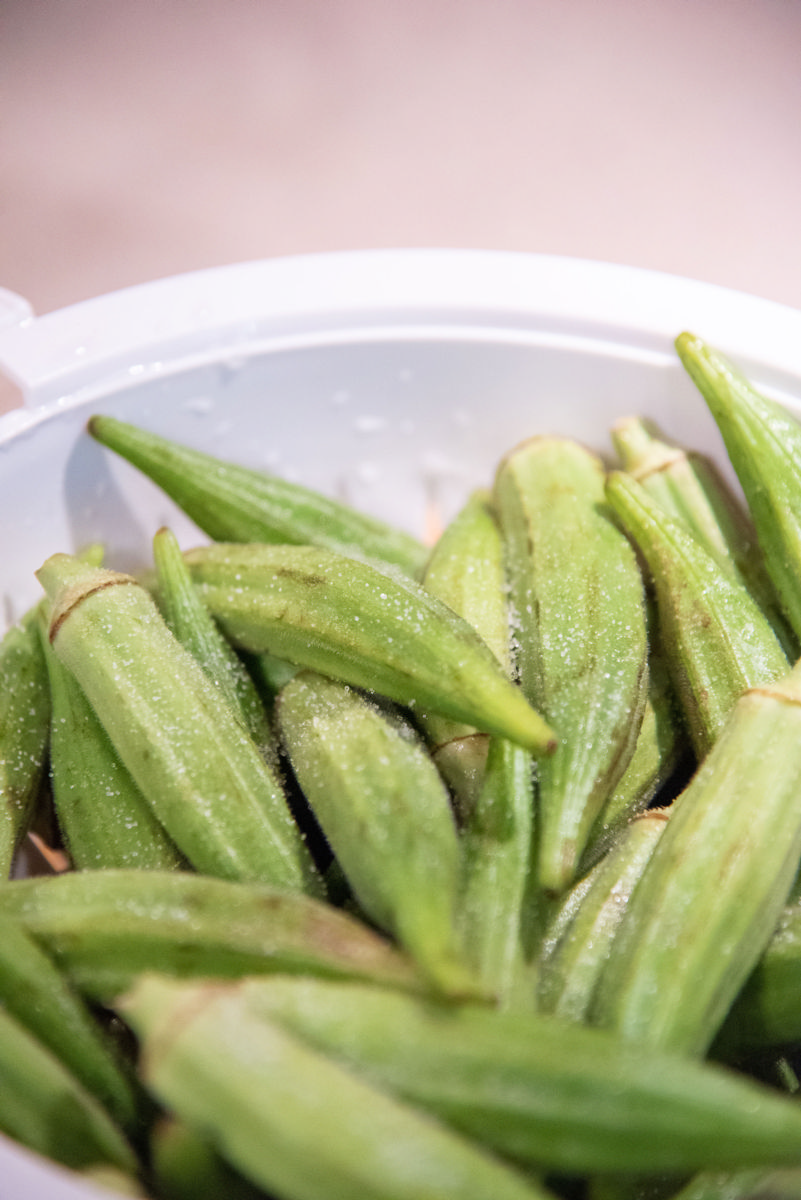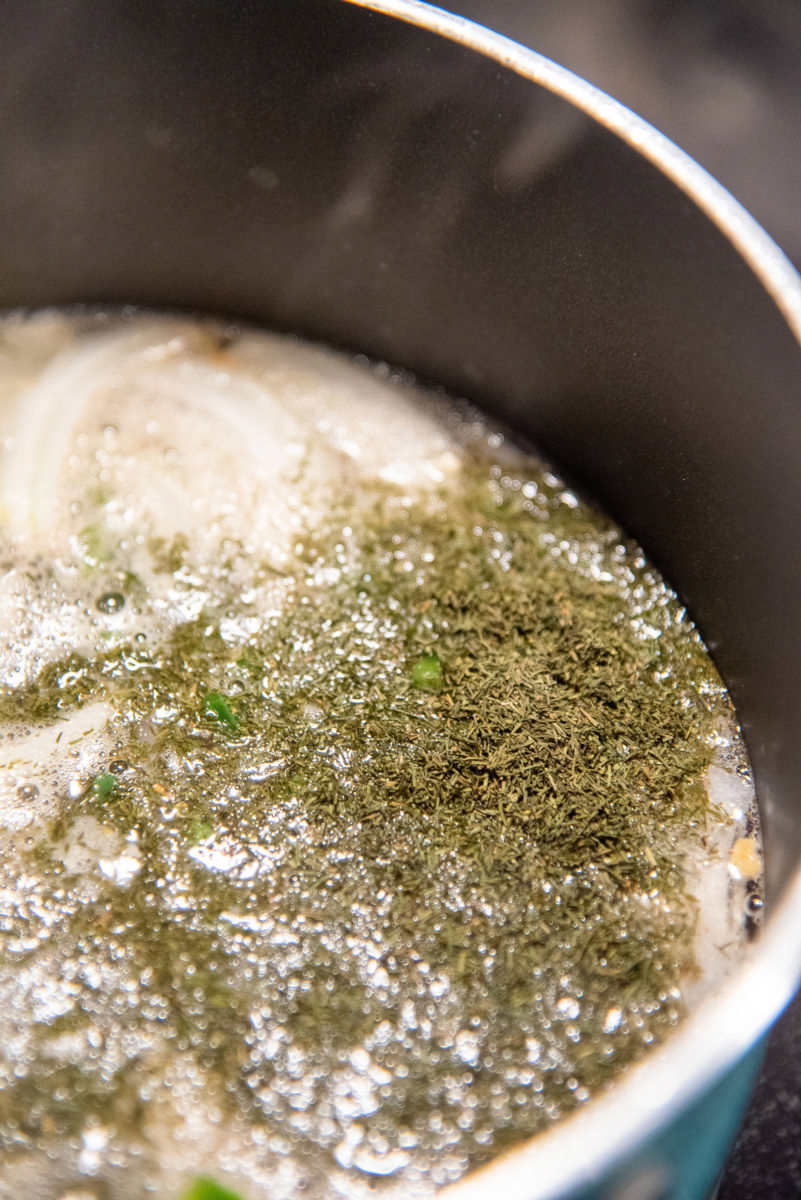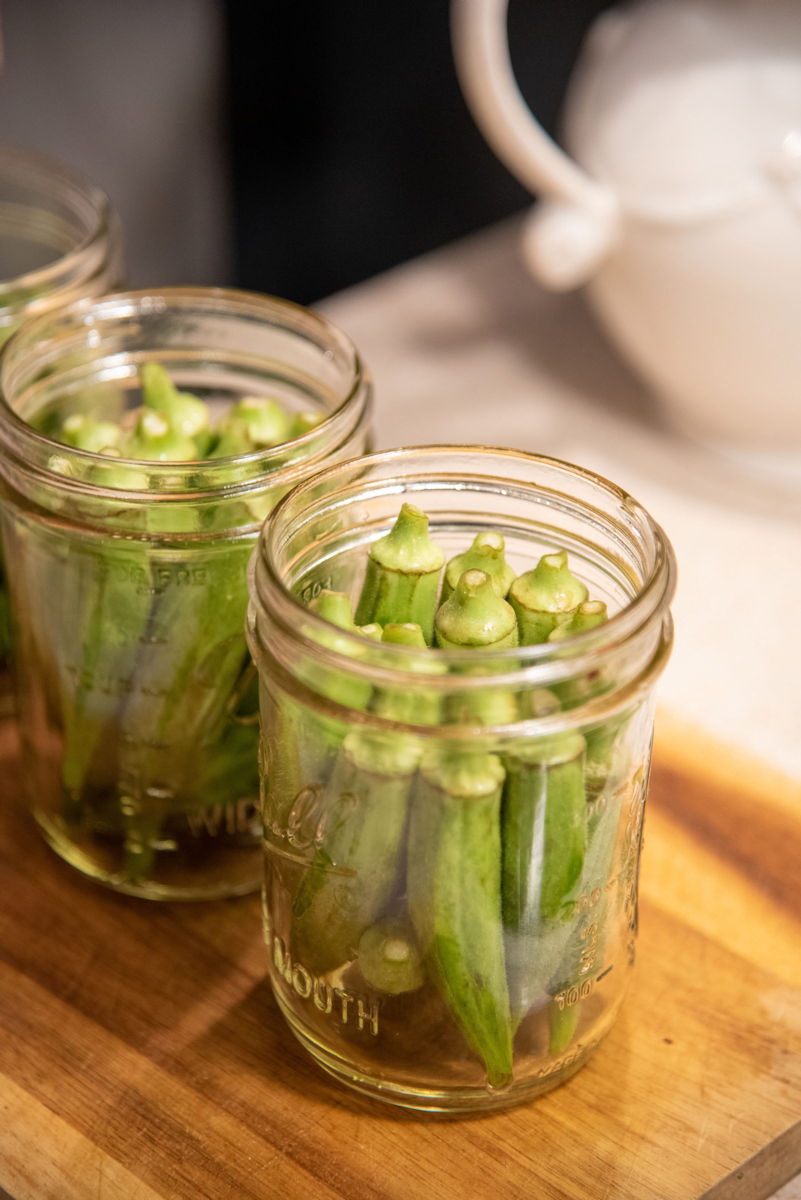 Directions
Put okra in a colander and sprinkle 1 tablespoon of salt, let sit for 30 minutes to one hour.
While okra is sitting, make the brine.
In a small saucepan combine vinegar, water, sugar, onions, dill, garlic and jalapeno.
Bring to a boil then simmer until onions soften.
Rinse your colander of okra then divide okra into mason jars. Small okra works best.
Pour the mixture over your okra, make sure to divide up evenly and include slices of Vidalia onion in each jar.
Put tops on jars loosely and tighten when cooled.
Refrigerate for at least 48 hours.
For more details visit glueandglitter.com