Agriculture + Lifestyle
A Fresh Path
---
Posted on September 20, 2021 8:00 PM
---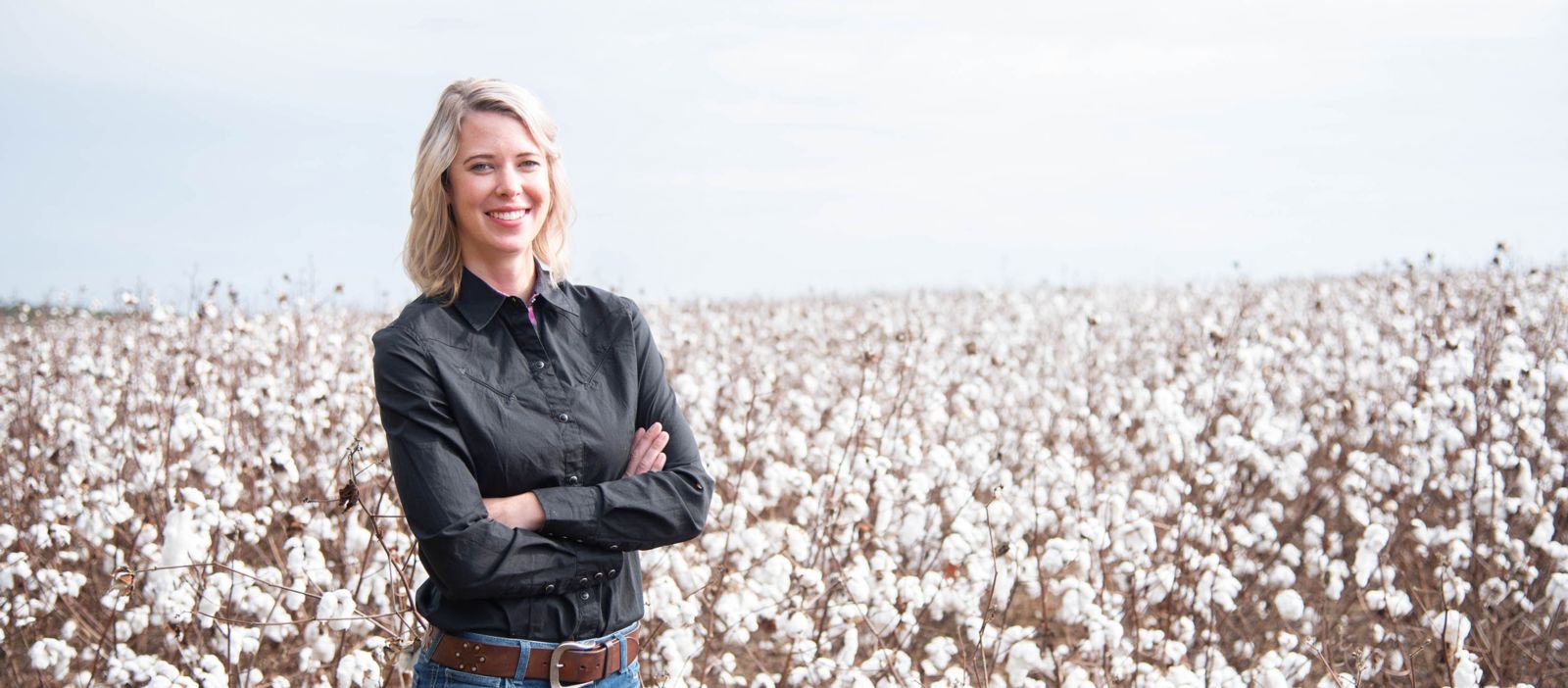 In the southwest corner of Georgia, 27-year-old Kristen Traugh puts on her mud boots and prepares for another long day of work at Saorise Farms. There are many words to describe her — owner, farmer, businesswoman, mechanic, steward — but the two she's most proud of are female and first-generation.

Growing up, her parents had a house in the country with a few goats. Other than that, Traugh had no experience with agriculture. She developed an interest in horses, which led to growing hay. Then, she said, "things just spiraled." At her farm in Blakely, this first-generation farmer now grows cotton, corn, peanuts, oats and more.
"Once people get over their initial surprise that I'm a female farmer, it's easy," she said about fitting in with her male counterparts. "I don't see anything different in what I do. At the end of the day, we're all out there trying to do the same thing."

Traugh is active in the Georgia Young Farmers Association and does outreach with local FFA chapters and with school kids visiting the farm."We have a responsibility. We have to reach people. We have to let them know we are still here. Things aren't always green pastures and rainbows, but we are here and trying to provide safe food for the entire world," she said.

A farmer now for six years, Traugh said she continues to learn something new every year.
"Everything we do is for the betterment of the land. Without land, we are not farmers anymore. And farmers have come a long way from planting seed corn with fish heads," she said with a laugh.
The first in her family to farm, Traugh admitted that paving a new path can be a struggle.
"Definitely it's a big struggle. I'm not saying that multi-generational farms don't have their own problems — everyone does. Generally, they have a support structure in place and I've had a very small support structure," she said. "There's a bigger learning curve with being a first-generation farmer. Born into a farming situation, you do learn, but there are things you grow up knowing. I grew up a different way."

As for her parents, they're slowly getting used to her way of life.
"I can't always drop and run to do something. I can't go eat dinner at 5 p.m. I don't know what that world is like," she said. "But my parents, I think they are coming around."