Agriculture + Lifestyle
This October Make Time to Eat Together, Eat Better with Real Dairy
---
Posted on October 2, 2018 8:00 PM
---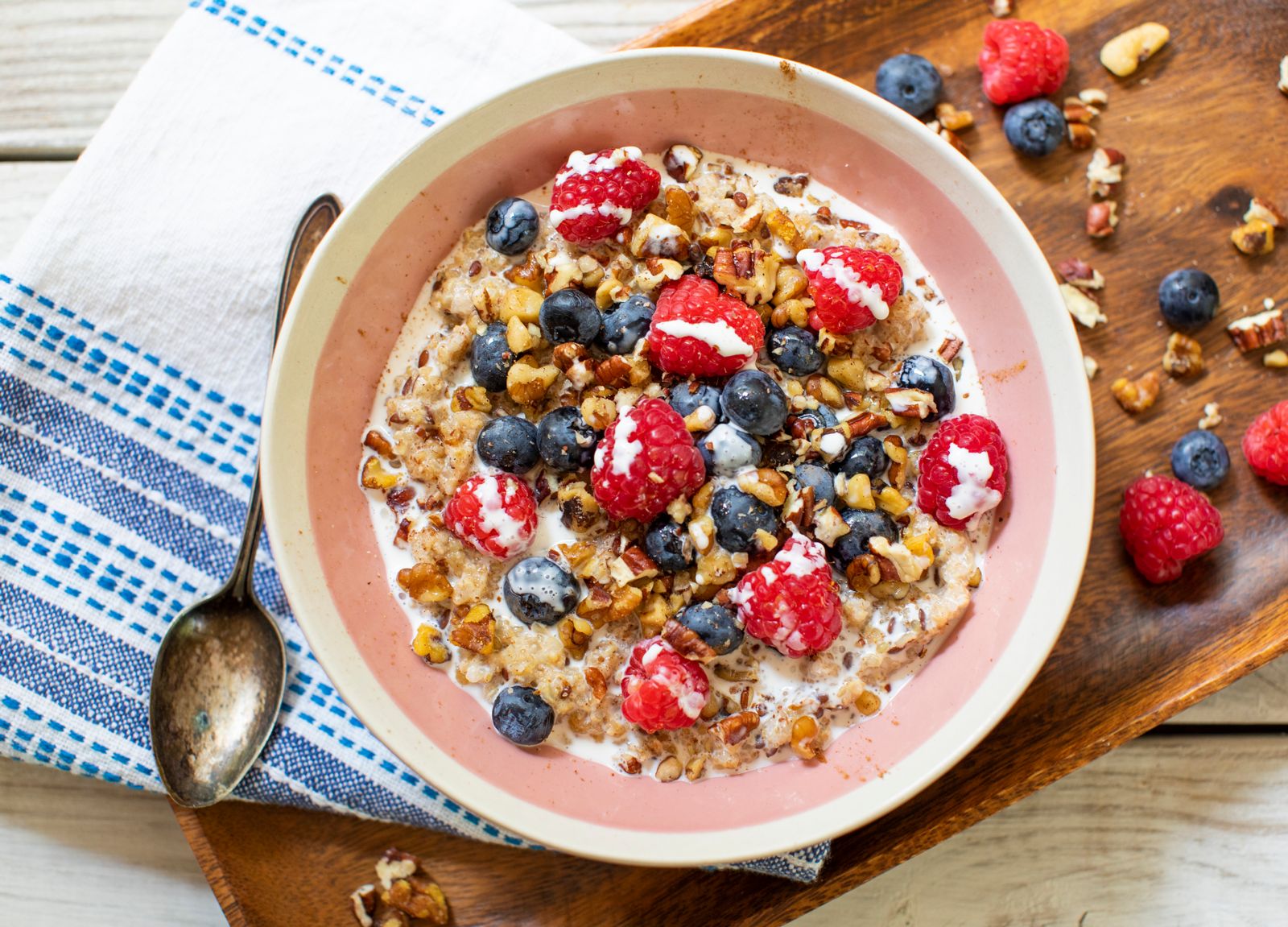 For many households, gathering around the table for family meals, is as obsolete as a rotary phone. Regular sit-down dinners have been lost to demanding schedules and never-ending after-school activities. According to a recent survey, only 30 percent of American families report eating at least 3 meals together in a week, while 10 percent reported eating no meals together. It's no surprise that time is the number one barrier to preparing healthier meals at home. In fact, according to a study published in the American Journal of Preventive Medicine, working adults spend less time on food preparation, while spending more money for convenience.
Skipping family meals may seem like an easy solution, but when it comes to the overall health and happiness of your household, dining together should be a high priority. Here's why: recent studies link regular family meals (3 to 5 meals per week) with lower rates of risky behaviors, teen pregnancy and depression, as well as higher academic performance and higher self-esteem in children and young adults.
Fortunately, it is possible- even with a few minutes -to prepare a nutritious meal that your family can enjoy…together. Just follow these time-saving tips and spend less time in the kitchen and more time around the table.
Plan: Want to save time and money? Then begin with a plan. According to data from the Hartman Group, more than half of dinners in America (53%) are planned within an hour of eating. That's too late. Avoid that last-minute stress and the inevitable, not-so-healthy takeout order by making a weekly dinner menu. Here's another tip-save money by shopping smarter using a grocery list. Research shows that when a list is used to shop for groceries, 40 percent less is spent on impulse purchases. Use USDA's MyPlate as a guide to learn what foods groups make a meal healthy.
One half of a medium sized plate should be filled with vegetables and colorful fruit, with a quarter for lean meat or other proteins and a final quarter for whole grains like brown rice or pasta. Dairy foods are represented off to the side of the plate and can be yogurt, cheese or milk. Experts agree milk with meals is an easy way to ensure your family is getting the nutrition they need. Milk provides three of the four critical nutrients that Americans may not have in their meals- calcium, potassium and vitamin D.
Prep: Take advantage of any extra time on weekends to prep foods for future dinners in advance. Cook vegetables, chop fruits, brown meat, boil eggs, shred cheese and mix-up dressings or marinades and store in the fridge, ready to go for those frantic week nights.
Remember eating together as a family doesn't mean a sit-down dinner every night. Breakfast is an excellent opportunity to share a meal. Overnight oats are perfect for busy mornings and can be prepared the night before. Pairing oats with milk provides your family nine nutrients including calcium, vitamin D and protein to power through the busy mornings.
Pack Pantry & Fridge Essentials: Save time and money by using what you already have on hand either in your pantry or fridge. By using what you have, you can eliminate food waste. Astonishingly, one-third of the food that Americans purchase is thrown away. Stock your pantry and fridge with your family's favorite meal ingredients which can be tossed together for an easy one-pot meal like whole wheat pasta, frozen vegetables and shredded cheese.
Cheese is a great addition to any pantry meal and can be incorporated into most diets. For vegetarians, cheese is an important source of high-quality protein. People with lactose intolerance can enjoy natural cheeses that are low in lactose, such as Cheddar and Swiss.
Eating meals as a family takes more effort in today's hectic world. But the double helping of physical, social, and mental benefits served over family meals is time well spent. This October, make time to eat together, eat better with real dairy. Visit TheDairyAlliance.com or follow @TheDairyRD for delicious one dish recipes and nutrition tips.
Feature: Photo and Ancient Grain Hot Cereal recipe provide by The Dairy Alliance.