Agriculture + Lifestyle
What's it like to be a National FFA Officer?
---
Posted on April 24, 2018 8:00 PM
---
Interview by John Holcomb, Multimedia Journalist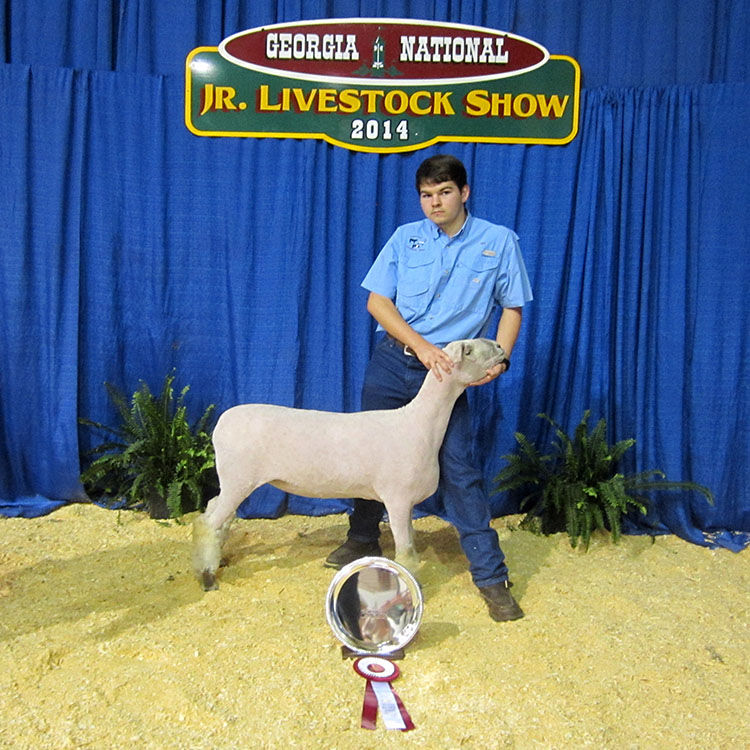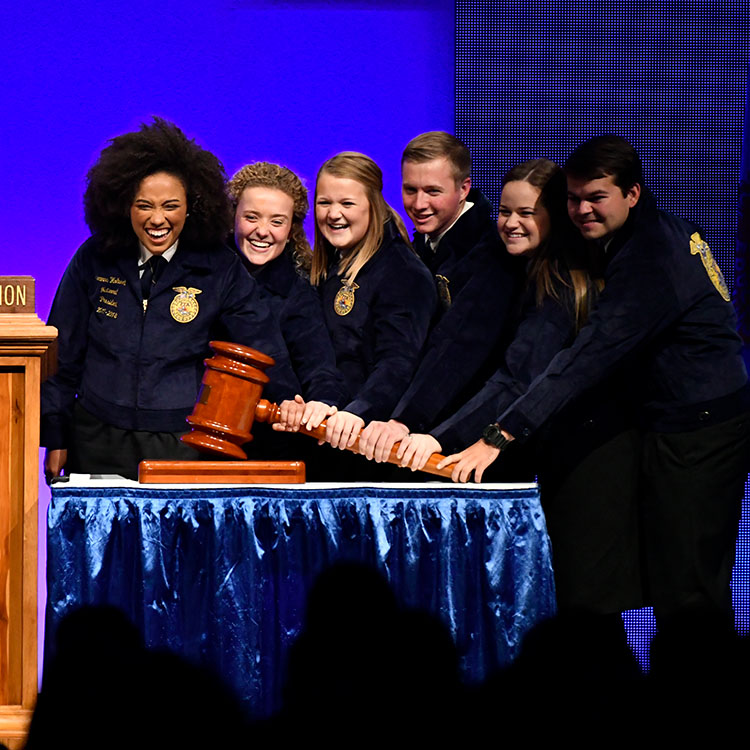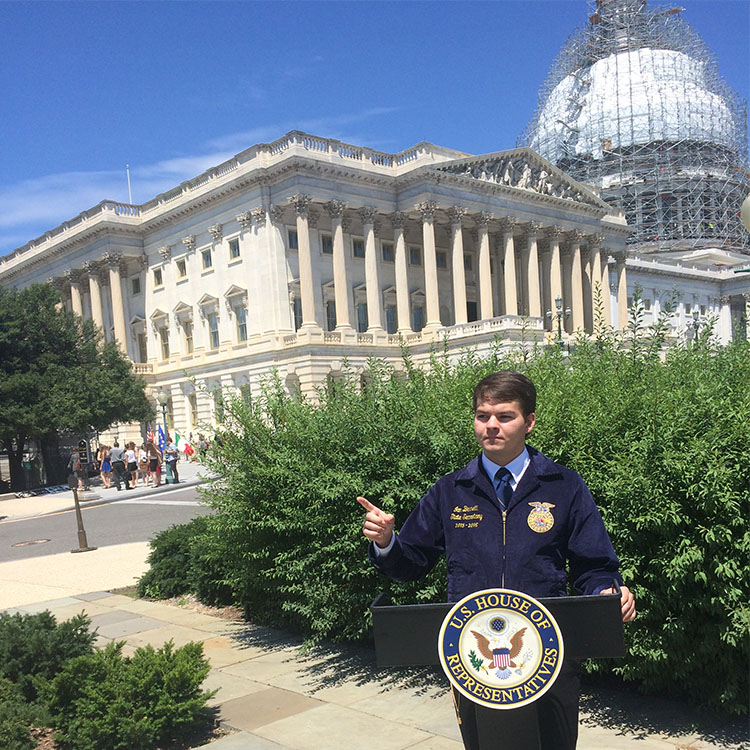 Where did you grow up and how did you get involved with agriculture?
I grew up in Hahira, Georgia, and kind of the way that I got in agriculture was really on my family's farm back home. I come from a third generation purebred Charolaise operation, and I really started working out there just as soon as I could walk. I remember sitting on the tractor with my grandpa working in the fields. When I got into the sixth grade and when I got into the National FFA Organization, is when I really got involved with agriculture. I had the opportunity to have an SAE project and do several different things as part of that, and that's really what got me really involved in my family's farm and that's really what kind of sparked that passion of mine in my life.
Talk about your journey through FFA.
I joined the FFA in the sixth grade. Georgia has middle school FFA, which isn't something that's all across the nation, but it's a really good opportunity that we have in our state, and I joined the FFA at Hahira middle school. I really just got involved with that, because my dad suggested that I take an AG-ed class and in taking an AG-ed class, you join the FFA. My AG teacher got me involved. I did a couple public speaking events, got started showing livestock, and really when I got to the seventh grade and into high school, I started competing in the Agri-science fair, and that's really kind of when I found my stride in the FFA I guess. I was one of the first people to prove that you could take a digital infrared laser at a thermometer and use that to take accurate temperatures of livestock animals, which is a pretty good time saver, pretty good humane treatment of animals, and a lot of different things incorporated with that, and that's really the bulk of what I did through the FFA, was take that research project. I went through several different studies, and several different trials with it. I ended up designing my own thermometer, and doing a lot of research with the background of that, and I would say those kinds of areas of the FFA is where I got the most involved, and that was the public speaking side of things, I was an area officer several times, I was a state secretary in 2015-2016. Kind of those two aspects of things, with the Agri-science fair, leadership and public speaking is really kind of lead me to where I am today.
What are your duties in this new role?
So, the national FFA organization is one of the largest student led organizations in the nation, and I am one of six student leaders for this organization. I'm a junior at the university of Georgia, so I'll be taking a spring semester and a fall semester off, and I'll spend about three hundred days of the next year on the road. I'll travel over one hundred thousand miles. I'll do somewhere in the neighborhood of about sixty-five facilitated workshops, whether that's going to a school and teaching a lesson in a classroom, or that's putting on a conference for some state officers from all across the nation. I'll keynote about one hundred different events throughout the year. So, that could be things like visiting with a sponsor or speaking at state convention.
What did it feel like when you were announced that you had been elected?
That was a pretty incredible opportunity. You know, going into it, we'd been there about a week doing almost thirteen, fourteen different interviews to try to get the opportunity to serve as a national officer. So, going into it, there were about twenty-two of us still left as part of that process, and they only selected six, so it was a pretty nervous time for me leading up to that announcement. It was an amazing opportunity and I've really been blessed to get the chance to serve as a national officer. So, it was a pretty, pretty incredible moment for me, that's for sure.
Did you ever think you would make it to where you are now?
So, from about the seventh grade on, I always knew that trying to run for national office was something that I wanted to do. My reason behind that changed a lot over the years, and I always knew that I had the ability; it was just a matter of taking advantage of that opportunity. So, it's something I've worked really hard for a really long time to get here, but up until that moment when they called my name out and I got to run up on stage, I wasn't really sure if it was ever going to work out.
What do you think will be the biggest challenge for you?
I think one of the biggest challenges I'll face over the next year is the number of the hours that I'm going to be working, and the number of miles that I'm going to be traveling, and meeting with different groups of students. I could be in a classroom in Arkansas one day and giving a key note speech at a state convention in California twenty-four hours after that. Each place I go, and each group of students that I meet with, I'm going to have to be one hundred percent there for them, even if I'm going off two, three hours of sleep. The biggest challenge to me is going to be bringing that energy and bringing that passion for every single student that I meet along the way.
What are you looking forward to the most?
The thing I'm looking forward to the most is just the opportunities I'm going to have in front of me in the next year. I'm going to be on the road for three hundred days out of the next year, so each and every day is going to bring a new opportunity and a new challenge and a new way for me to grow, and a new opportunity for me to go out there and make a difference, whether that's for a sponsor, whether it's at a school visit, or whether it's just taking time to talk to a fellow member. I think the thing that really excites me the most, and I'm most looking forward to are the opportunities that I have in front of me as a national officer.
What is your goal in this new position?
I think the big goal that I really have is just help successful people be successful. This organization has probably one of the widest ranges of opportunities for our members, and as a national officer, I really want to help our students take advantage of all those opportunities and be as successful as they can possibly be. So, whether that means helping someone compete in a C.D. event, whether that means helping somebody write a speech when they're trying to run for area or chapter office, I just want to be there and be available to our members to help them take advantage of every opportunity.