Agriculture + Lifestyle
Back to Her Roots
---
Posted on March 22, 2020 8:00 PM
---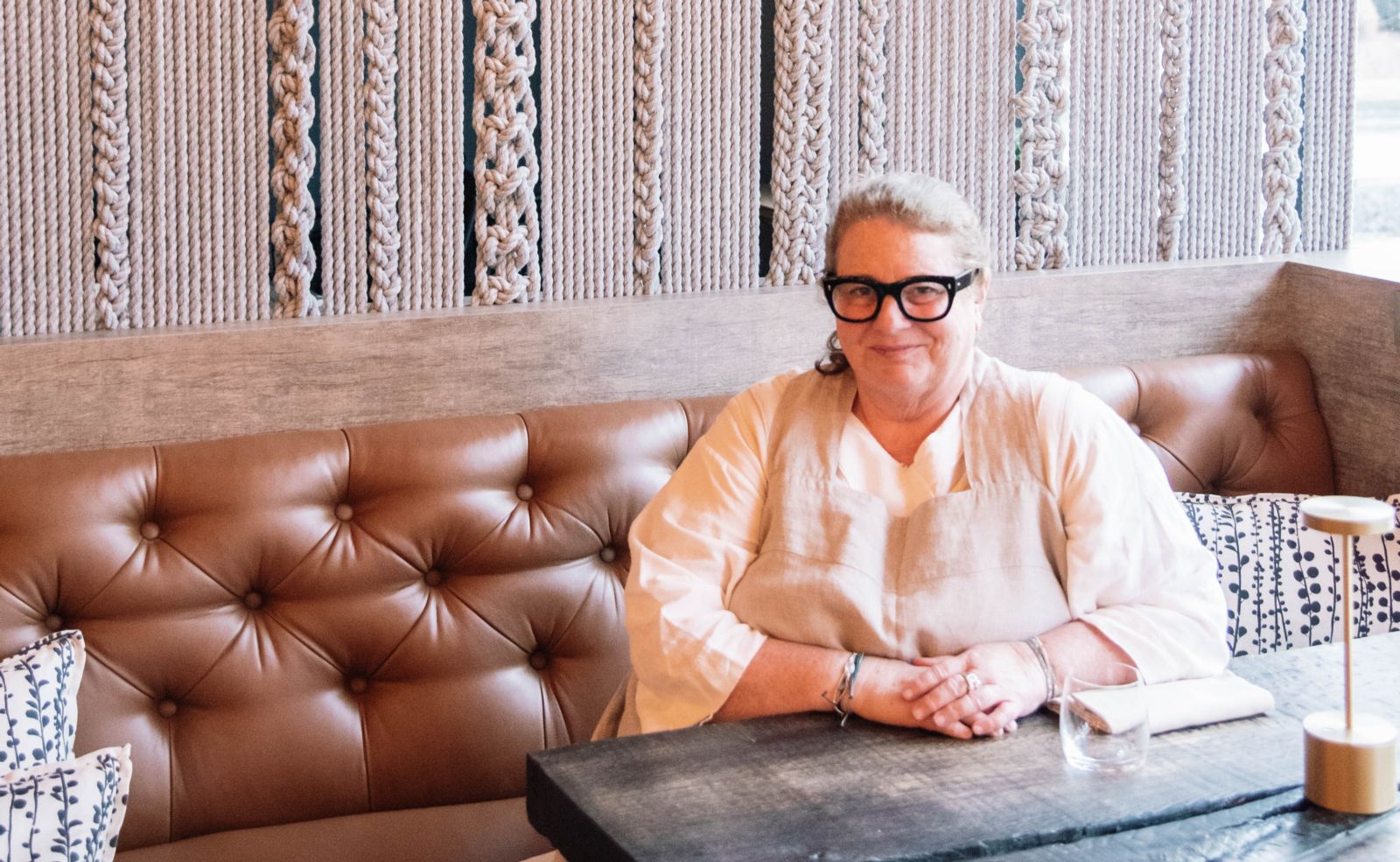 What Anne Quatrano remembers about summers spent on her family's farm is that it was always hot and involved a lot of chores. As an adult, her perception of farm life hasn't changed that much.
"I have the utmost respect for farmers and what they do. I hope the next generations really embrace it. Farmers stand up for what they believe in and create the amazing local produce that I value so much," she said.
A James Beard award-winning chef and Atlanta restaurateur, Quatrano lives at Summerland, the Cartersville farm that's been in her family for six generations. Moving to Georgia and taking ownership of the farm is not something she could have predicted while growing up in Connecticut.
"My mom was born and raised on that farm, and growing up we'd spend a few weeks there in the summers," she said. "For years after my mom left and I went to college, the farm was taken care of by other people. Most of us thought we'd never go back."
Quatrano attended college at the University of Vermont, studying business and psychology, but readily admits she had no idea what she really wanted to do with her life.
"During college I worked in restaurants to support myself – and I loved it. I loved the environment; it was like a team sport. I thought it suited me," she said. "I started graduate school but went back to managing restaurants. I thought, 'I know how to run this, but I don't know how to cook in a restaurant environment.'"
She did, however, know how to cook at home – a talent she learned from her grandmothers.
"My grandmother in the South was interesting. She grew from the land and was a health nut before her time. She ate mostly vegetables and drank wheat germ. She was also into composting, although we didn't call it that at the time. She was conscious of waste and what she left behind," Quatrano said. "My Italian grandmother, on my father's side, taught me a lot. I spent lot of time with them. She would pluck chickens in the sink, and was also a bit of a gourmand."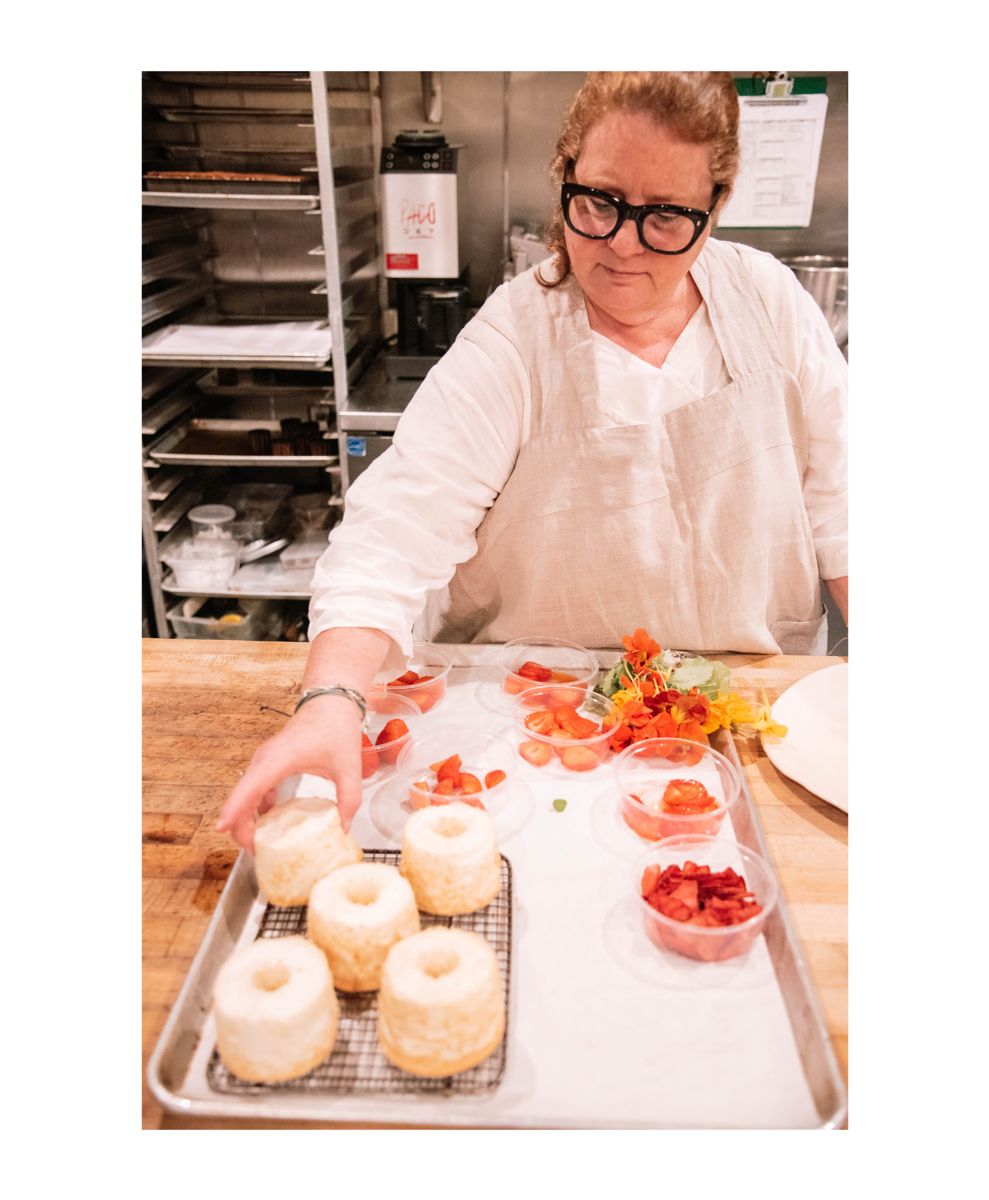 When Quatrano realized she wanted to follow her own gourmet path, she moved across the country and enrolled in the California Culinary Academy in San Francisco. There, she met her future husband, fellow culinary student Clifford Harrison, and her mentor, chef Judy Rogers.
"I learned so much from her. She taught me a respect of ingredients, and I took that to heart. The combination of culinary school and her invigorated what I thought could be my future," Quatrano said.
In 1986, Harrison and Quatrano moved east to Nantucket to get their restaurant careers established. After working as a team in several restaurants in New England and New York, by 1992, Quatrano said she and Harrison were beginning to feel that Long Island wasn't the right place for them to open their own restaurant. And so, they found themselves at Summerland.
"It was all really Cliff's idea," she said with a laugh. "My husband felt strongly about wanting to move back. We were disillusioned with how expensive it was in New York and so we decided to go work the farm a little and find a place for a restaurant. At the time, Atlanta was a sleepy restaurant town with only a handful of good restaurants. We felt like we could cook well enough to compete in that market."
Simple enough, but for one thing: They needed to learn how to farm.
"Cliff had a horse he brought with us, and we moved into a double-wide on the property, and taught ourselves with library books. We built a barn – and it's still standing, which is awesome," she said. "We got a few puppies, started digging and towing and trying to learn how to do this. In the meantime, our goal was to open a restaurant."
By the end of that year, they'd found a location in Buckhead and opened Bacchanalia. On the farm they began growing things they knew they could utilize at their restaurant, like radishes, carrots and turnips. Using farm-fresh ingredients is of the utmost importance to Quatrano and Harrison, and has been a focus from the very start.
"When we first got here in '92, growing the produce ourselves was imperative if we wanted the restaurant to be local. Georgia is a big agriculture state, but at the time there were few farmers growing on a small scale," she said. "Things have changed a lot since then, and that's fantastic. We used to beg people to grow food for us – there wasn't any way we could grow everything we needed. We were just two people trying to cook, working 18 hours days, and that left little time for farming. Now, if we can't grow it, I can look at vendors and actually have a choice of where to get produce grown within an hour from where we are."
It's not some altruistic sense of duty that has made Quatrano a stickler for locally-grown produce, dairy, eggs and more.
"Honestly, it's because the food tastes better. As a chef and restaurateur, my goal always has been to use the best ingredients we can procure made with the simplest preparation to let those ingredients shine," she said. "A product that's three hours old tastes nothing like a product that's three weeks old. I want to have the best and the freshest ingredients that I can get in order to prepare the food we serve in our restaurants. I was aware that fresher tasted better."
It's a recipe for cooking that has paid dividends five-fold for Harrison and Quatrano. Since opening Bacchanalia, the pair have opened Star Provisions, Floataway Café, W.H. Stiles Fish Camp and Pancake Social – all while living on Summerland.
In the decades that have passed, Summerland has grown to include 20 horses, 300 chickens, eight dogs and a few donkeys. Their biggest crops are strawberries, blackberries as well as fruit and nut trees. Seasonally, they grow sweet onions, leeks, potatoes, sunchokes, tomatoes, greens, beets, turnips, radishes, carrots, peppers, eggplants and various squashes.
"It's fantastic and wonderful that we have the opportunity to preserve the property and to grow all this food for our restaurants. It's a family-owned farm from 1840 and I don't think we could ever get rid of it," said Quatrano, now 60. "Having this farm is a luxury. It's terribly expensive to run and makes no money. We are fortunate to have it. We have five businesses to help us support it. Everything we have goes into keeping that place going."
Quatrano said she hopes other chefs will emulate the concepts of true farm-to-table dining, and that more diners will come to appreciate and value Georgia-grown food.
"I put all of my money where my mouth is," she said. "If I and other restaurants will continue to do so, it will make the farming industry grow. We understand that what we get from the farm is worth every cent more we pay. Farming is the most admirable profession that I have ever witnessed or been a part of. They deserve our respect, our dollars and anything else we can do to help them."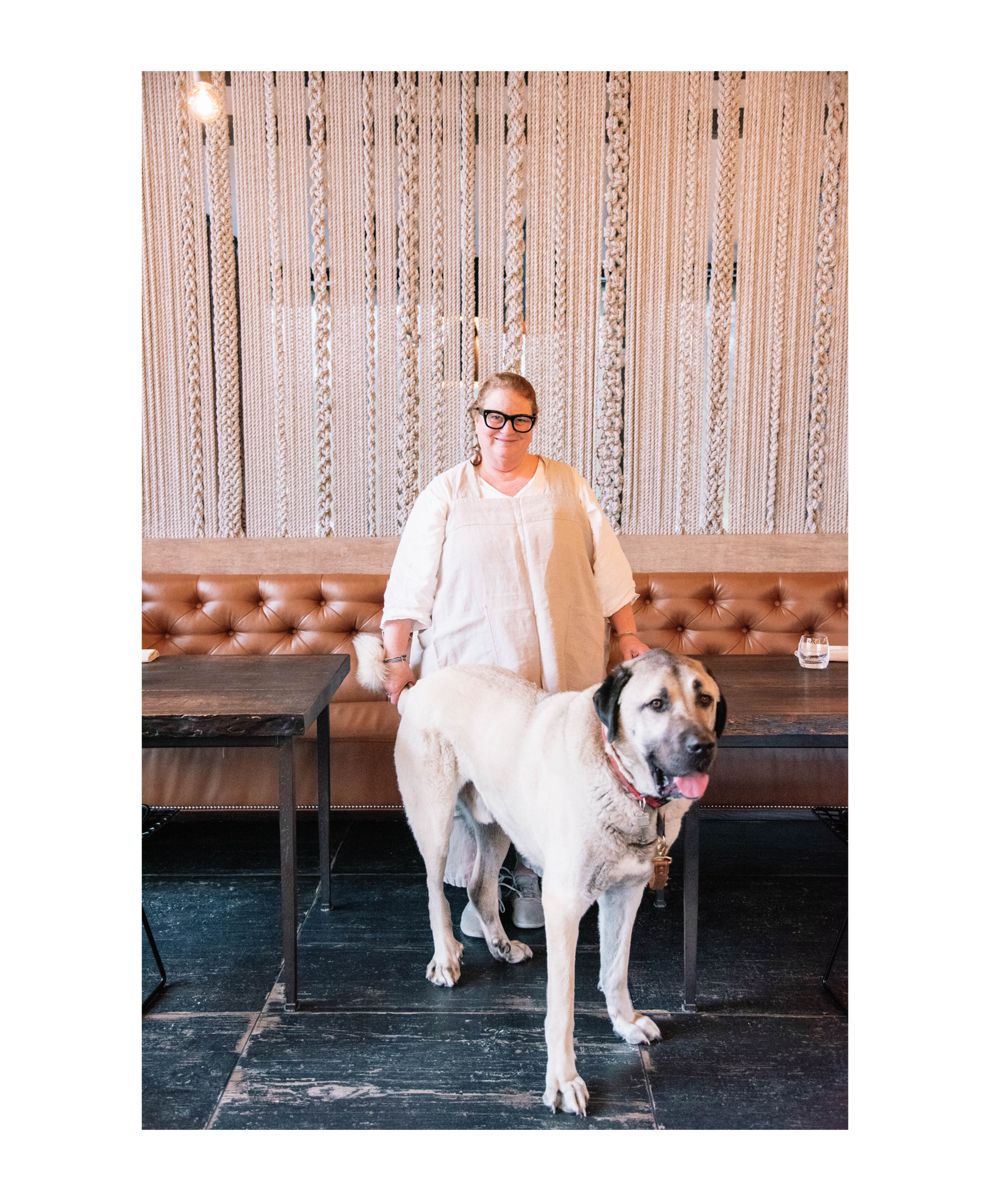 Read More:
FRESH FIXINS WITH ANNE QUANTRANO: OVEN ROASTED CHICKEN WITH BREAD SALAD
A FEW OF ANNE'S FAVORITE THINGS