Agriculture + Lifestyle
How To Grow Your Own Salsa Garden
---
Posted on April 30, 2023 8:00 PM
---
Lauren Goble, Ag in the Classroom Coordinator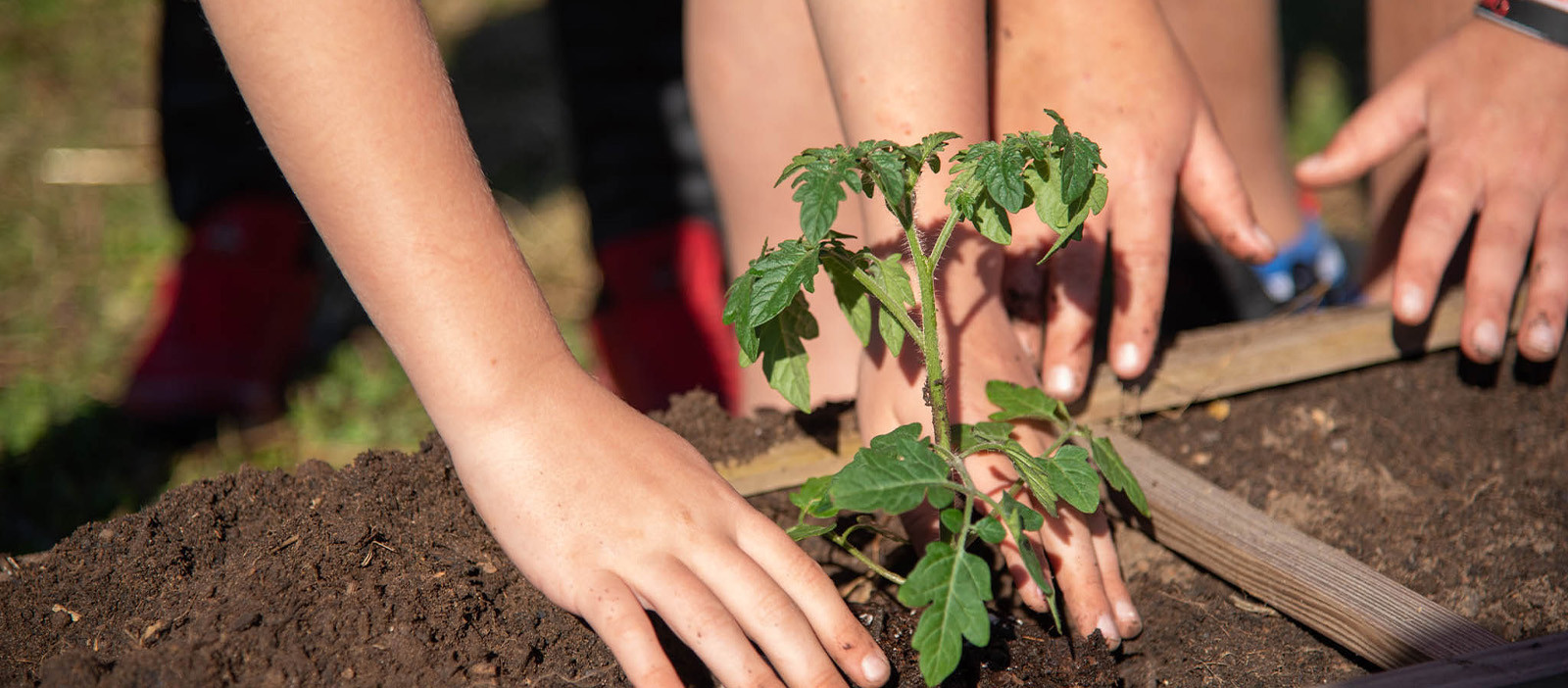 While it may be spring it is starting to feel like summer outside! At our house we have started our vegetable garden and we're eagerly awaiting our first harvest of tomatoes, onions and peppers, both sweet and spicy. What could we make with those fresh vegetables? I know, salsa!!! Did you know that May is National Salsa month? Americans spend around $1.5 billion a year on prepackaged salsa! If you're like me you enjoy eating salsa, especially freshly made salsa. Many people will be eating salsa on Cinco de Mayo, but have you ever thought about growing your own salsa ingredients at your house?
May is a great month to get outside and plant your very own salsa garden! Tomatoes and peppers need at least 8 hours of sun, so determine what part of your yard would make a great space for your salsa garden. You can create a raised bed if you have the space, but if you are limited on space, no worries! The main ingredients for salsa can easily be grown in a 5-gallon bucket. Now that you have the garden location and planting situation decided it's time to take a field trip to your local nursery and browse the selection of vegetable plants they have. Tomatoes, peppers and cilantro are all good plants to grow in the spring/summer. You can plant one plant in each 5-gallon bucket. When you get to the nursery there will be a variety of tomatoes and peppers to choose from. Look for a paste tomato for your salsa garden, like a Roma tomato. Do you like your salsa mild or hot? There are several varieties of sweet, mild and hot peppers so decide what you want and add those to your buggy. Make sure you add a tomato cage for each tomato and pepper plant, they both will need support. Don't forget to purchase soil, fertilizer, gardening tools, 5-gallon buckets, water hoses or a raised bed kit if they are needed.

When you get home the real work begins! Enjoy spending time outside getting your hands dirty while you plant your salsa garden. I hope you enjoy watching the process of your small vegetable and herb plants grow. In about 80 days you can make your own salsa using vegetables from your garden! If you want to add more plants to your garden the University of Georgia Extension has created a vegetable garden calendar. We also have farms all over Georgia that you can visit and get produce from.
Good luck on your salsa garden!