Agriculture + Lifestyle
Celebrating 84 Years of Georgia Farm Bureau
---
Posted on June 14, 2021 8:00 PM
---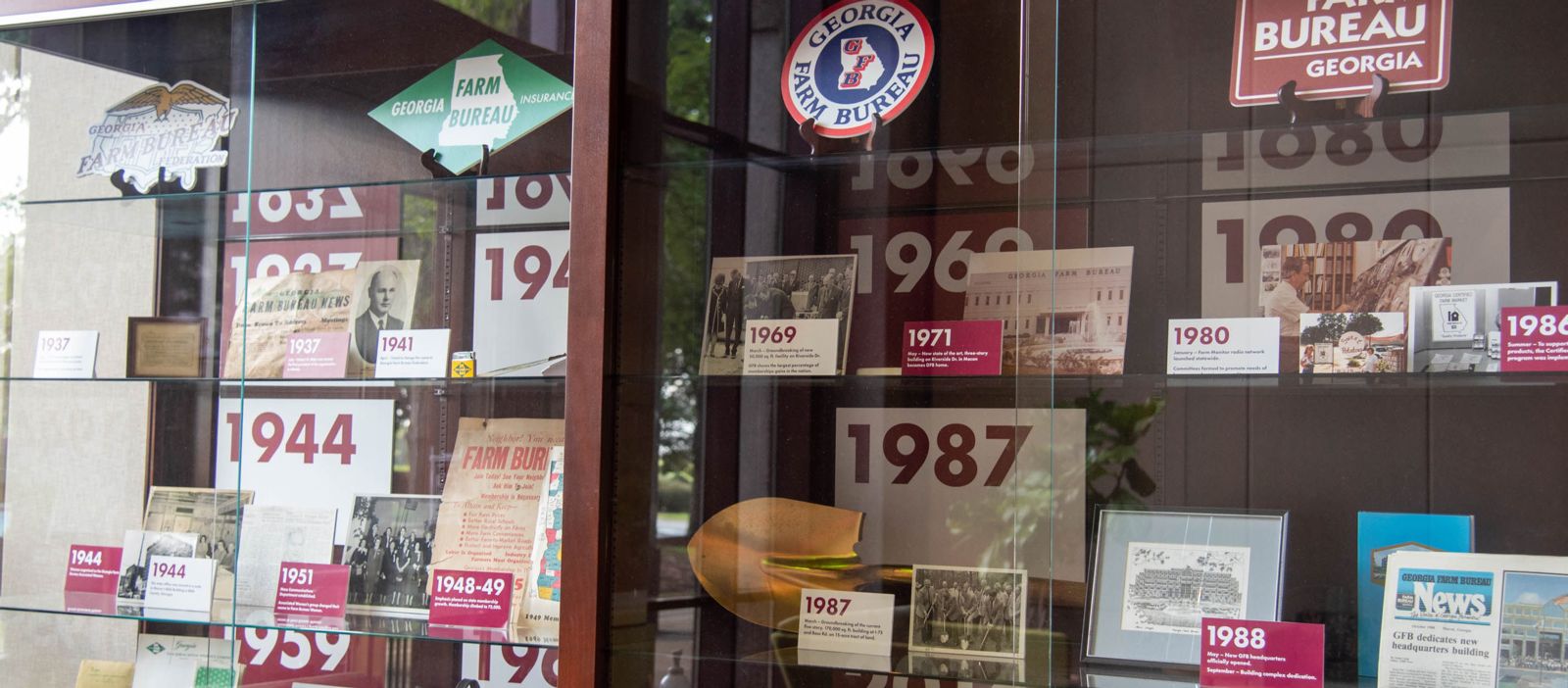 As we celebrate 84 years, we reflect back on the many milestones along the way. We are so proud of our history and our mission to serve Georgians. Follow us as we take a look back at some memories that are important to us.
1937
In June of 1937, 13 farmers began an organization known as the United Georgia Farmers in Cartersville, Georgia. Our first organization newsletter was printed in 1937 too.
1939
Georgia Farm Bureau became affiliated with the American Farm Bureau Federation

1941
In March of 1941 a vote was made to change the name of the United Georgia Farmers to Georgia Farm Bureau Federation.
Also, in this year the headquarters of the organization moved from Cartersville to Pelham, Georgia.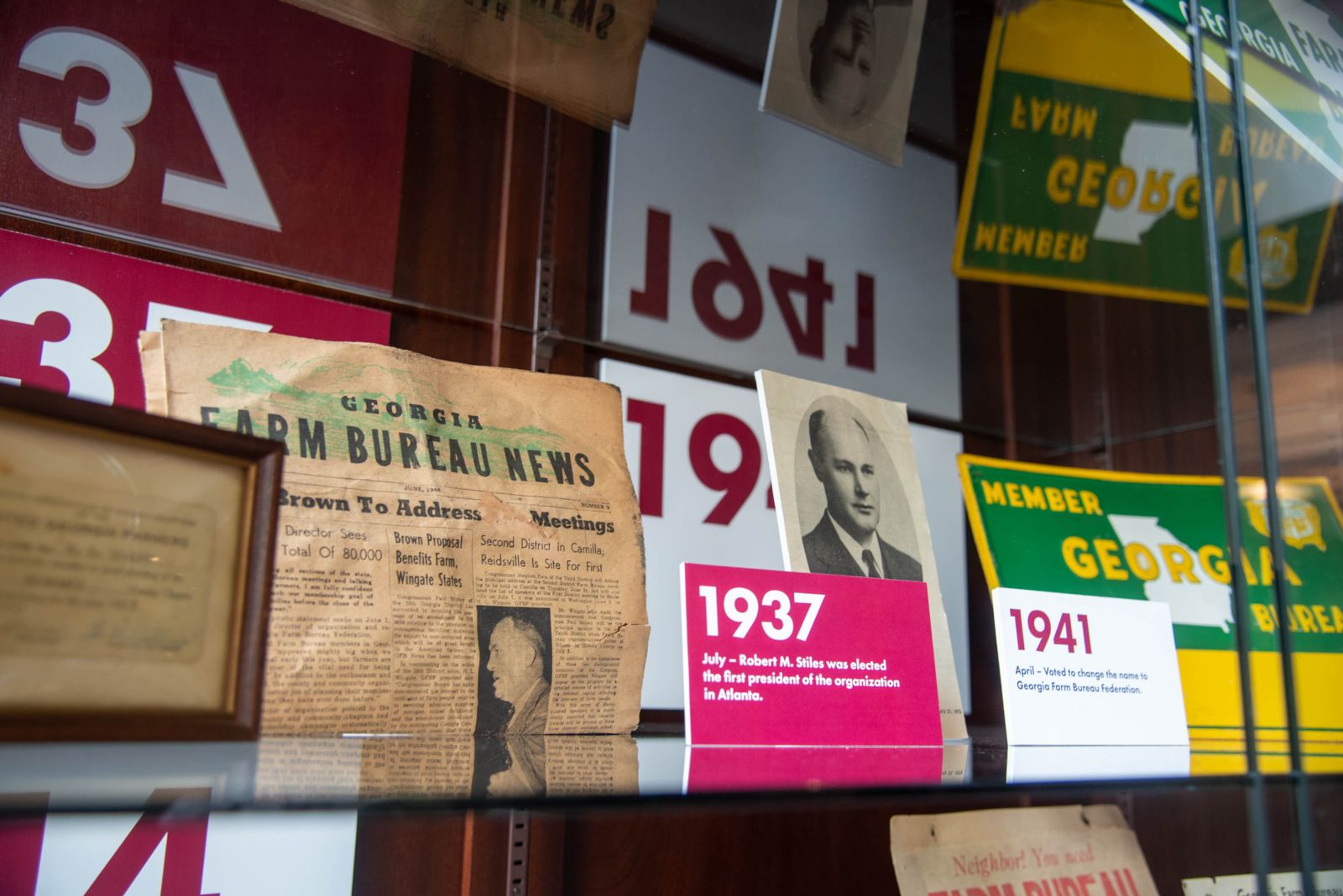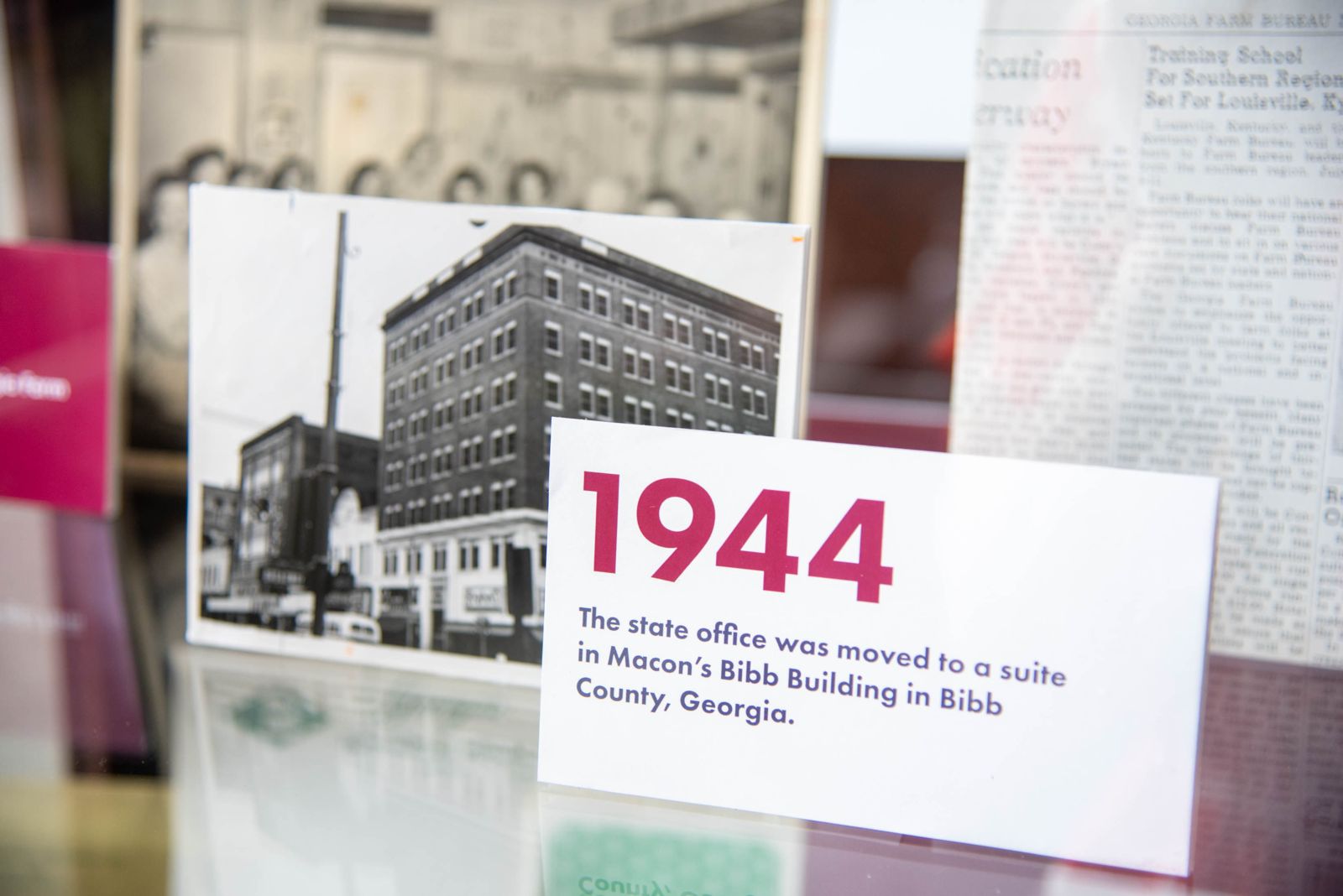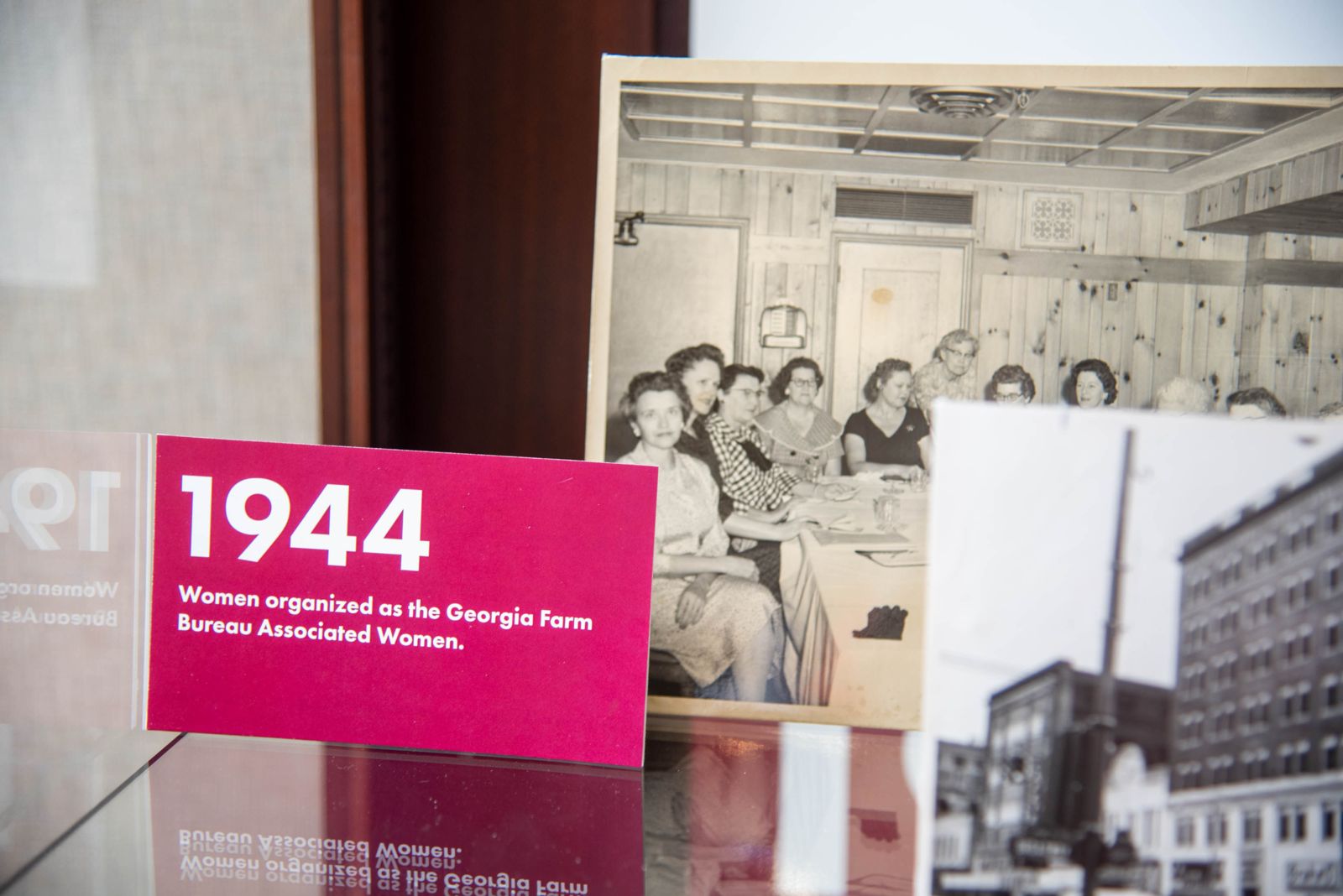 1944
The state office again moved in 1944 to Macon, Georgia. During this year the Georgia Farm Bureau Associated Women was formed.
1951
The organization was really moving along and in 1951 established is first Public Relations department.
1955
The Georgia Farm Bureau Associated Women changed their name to Farm Bureau Women.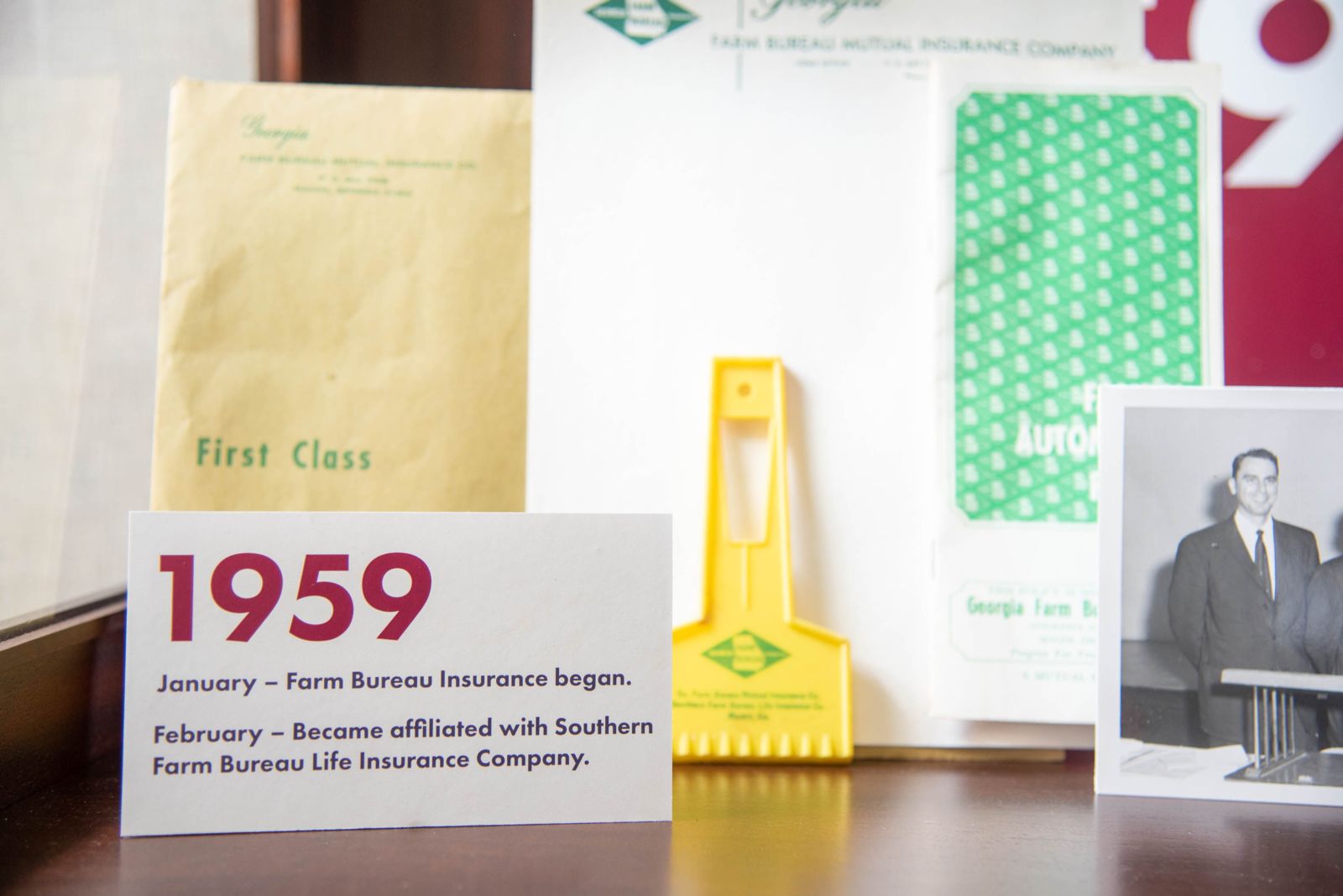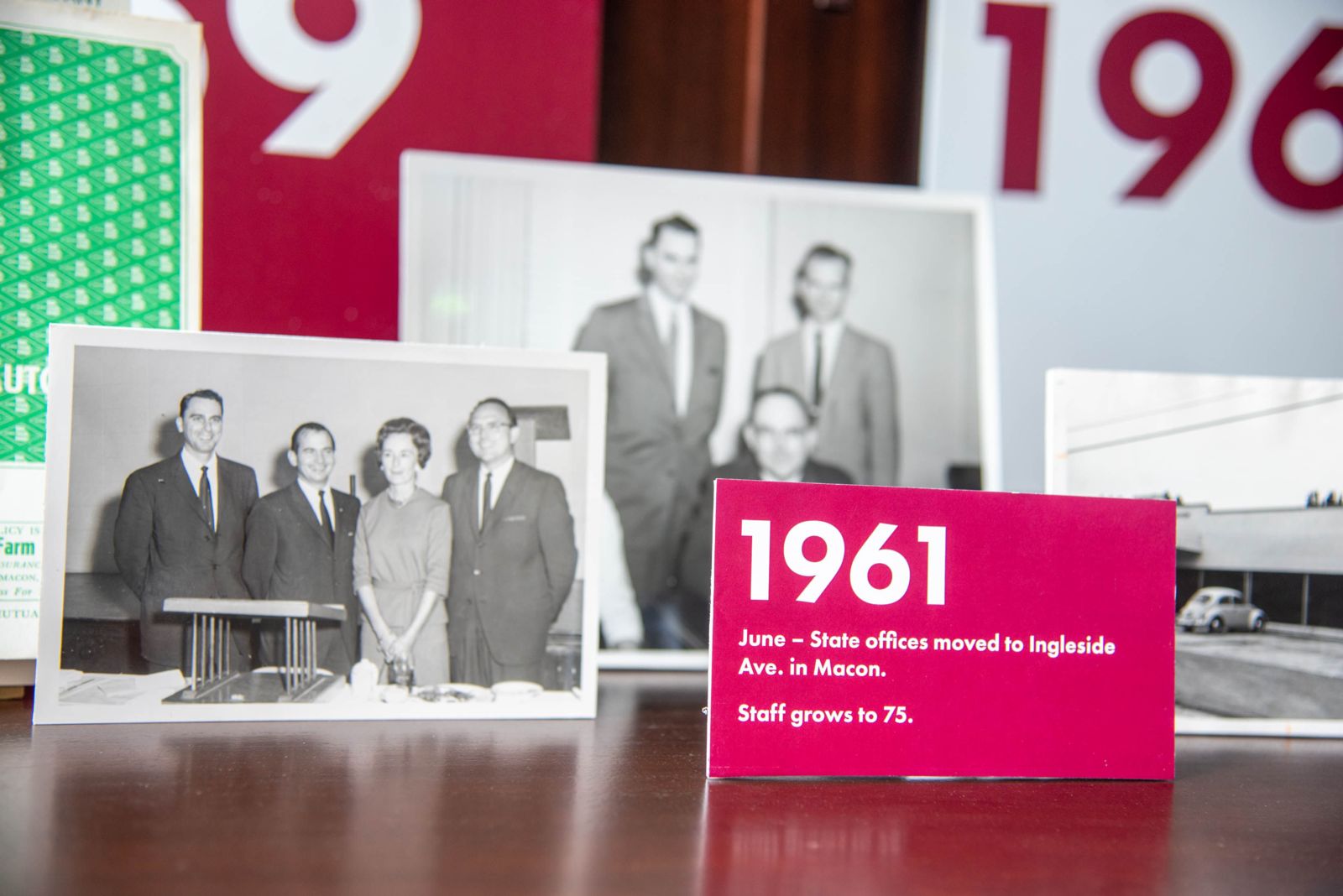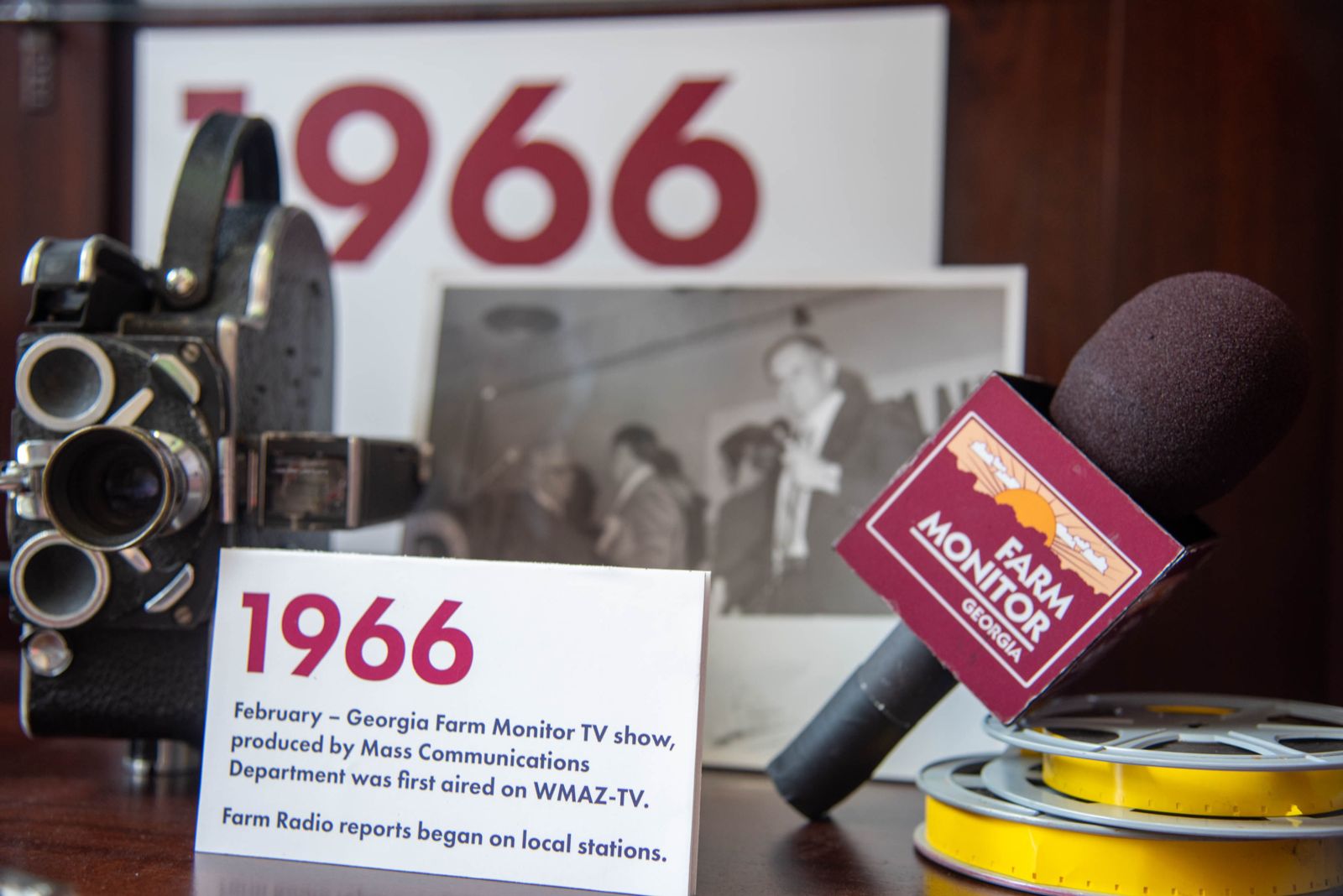 1959
In January of 1959 the Georgia Farm Bureau Insurance company was founded.
1966
This year was big for our organization because the Georgia Farm Monitor television show first aired on WMAZ-TV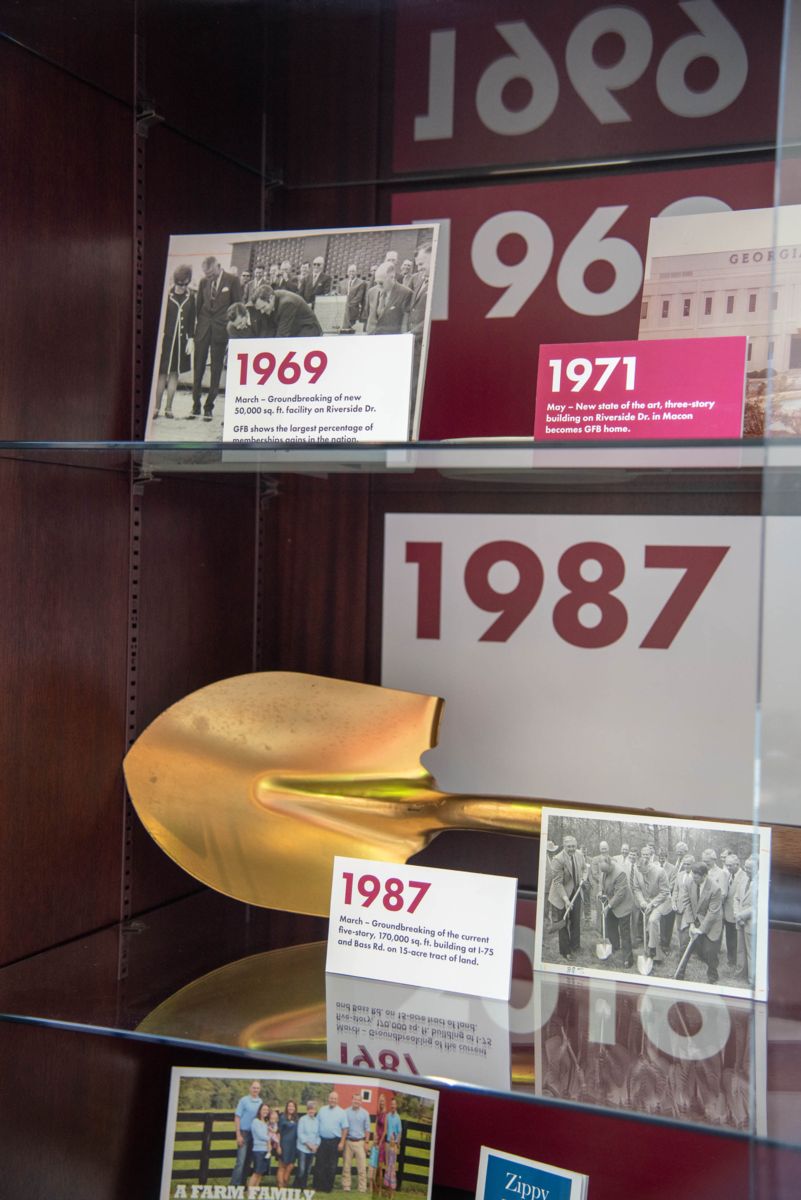 In March of 1970 we broke ground on a new building for Georgia Farm Bureau headquarters on Riverside Drive in Macon. We would move into this building the following summer.
1972
In 1971 we added the Young Farmers and Ranchers Program, which continues today. The program brings together young adults ages 18-35 that are involved or interested in the agriculture industry. The organization promotes leadership growth, educational outreach, diversity, and industry advocacy in our communities, state and nation.
1977
In 1977 the Georgia Farm Monitor expanded into Atlanta, Savannah, Albany and Columbus.
1980
In 1980 a statewide radio network was launched for the Farm Monitor.
1983
In 1983 a new publication, the Leadership Alert, now known as Field Notes began.
1986
In 1986 the Certified Farm Markets were established. Today you can earn prizes for visiting Georgia Farm Bureau's Certified Farm Markets around the state when you stamp your Farm Passport.
Also, in 1986 a 15-acre tract of land for expansion was purchased at I-75 and Bass Road in north Bibb County. This property would later be known as the location for Georgia Farm Bureau's home office.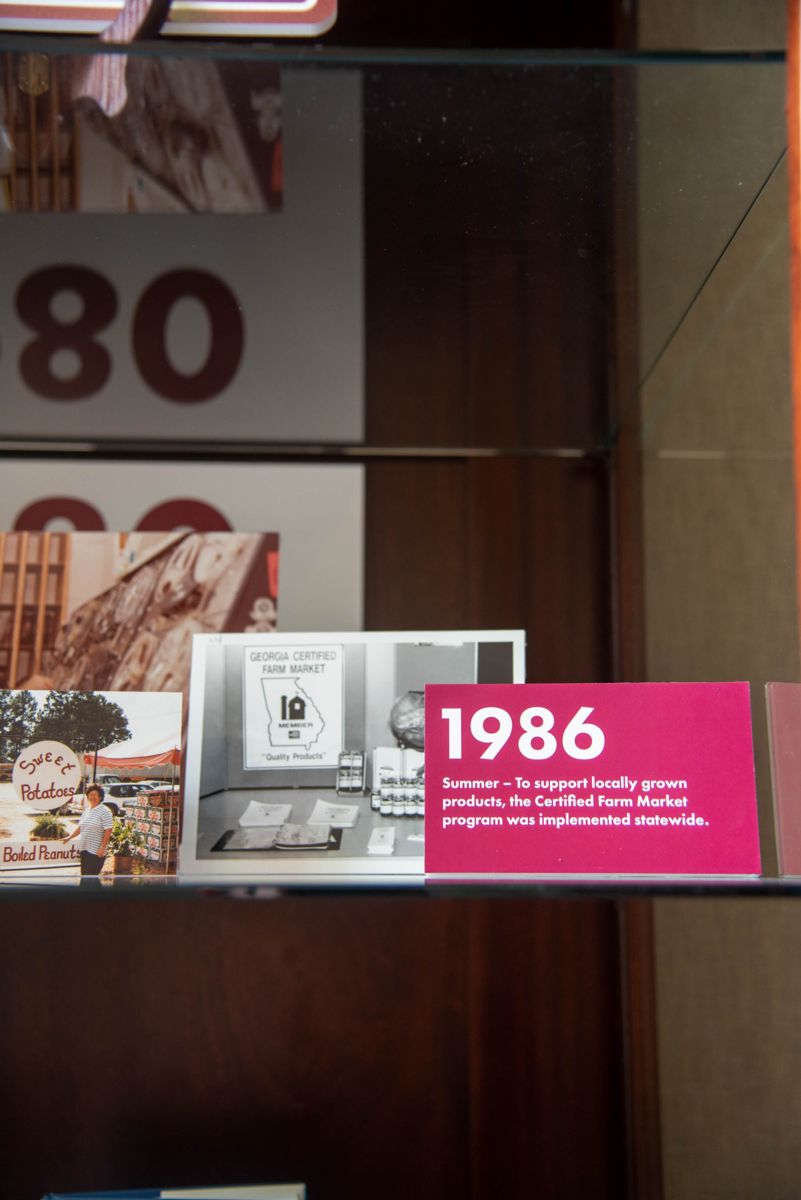 1987
On March 11, 1987, a groundbreaking ceremony was held for the new five-story 170,600 square foot building at I-75 and Bass Road in Macon.
1988
Georgia Farm Bureau headquarters moved to the new building on Bass Road in north Macon.

2000
Georgia Farm Monitor television partnered with Nashville based, RFD-TV for nationwide cable and satellite delivery.
2007
In 2007 Georgia Farm Bureau established a presence on social media. You can follow us on
Twitter @GaFarmBureau
Instagram @gafarmbureau
Facebook @GeorgiaFarmBureau and @GeorgiaFarmBureauInsurance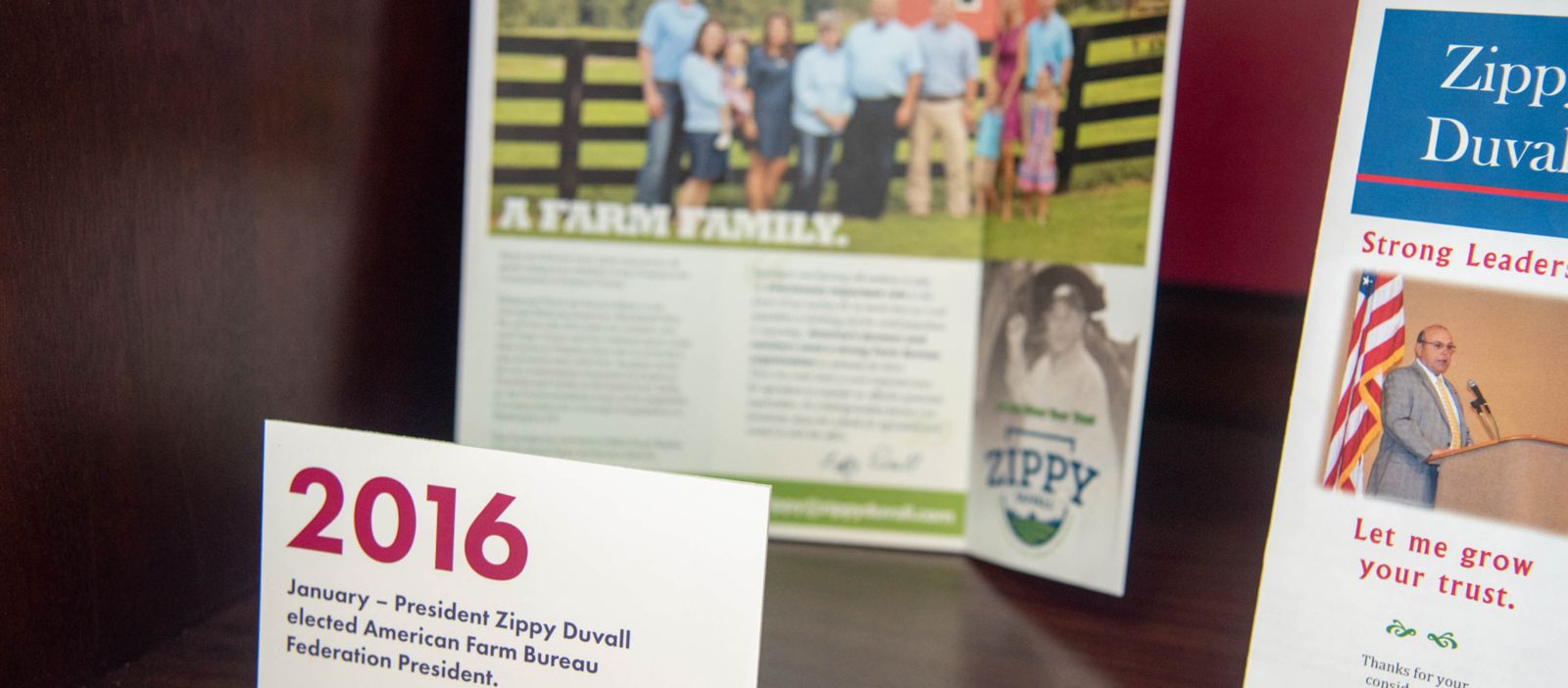 2016
On January 12, 2016, Georgia Farm Bureau President, Zippy Duvall, was elected as American Farm Bureau President.
2017
In June of 2017 a celebration marking 80 years of Georgia Farm Bureau took place in Bartow County.