Agriculture + Lifestyle
Fresh Fixins with Georgia Chef Holly Chute
---
Posted on February 25, 2021 7:00 PM
---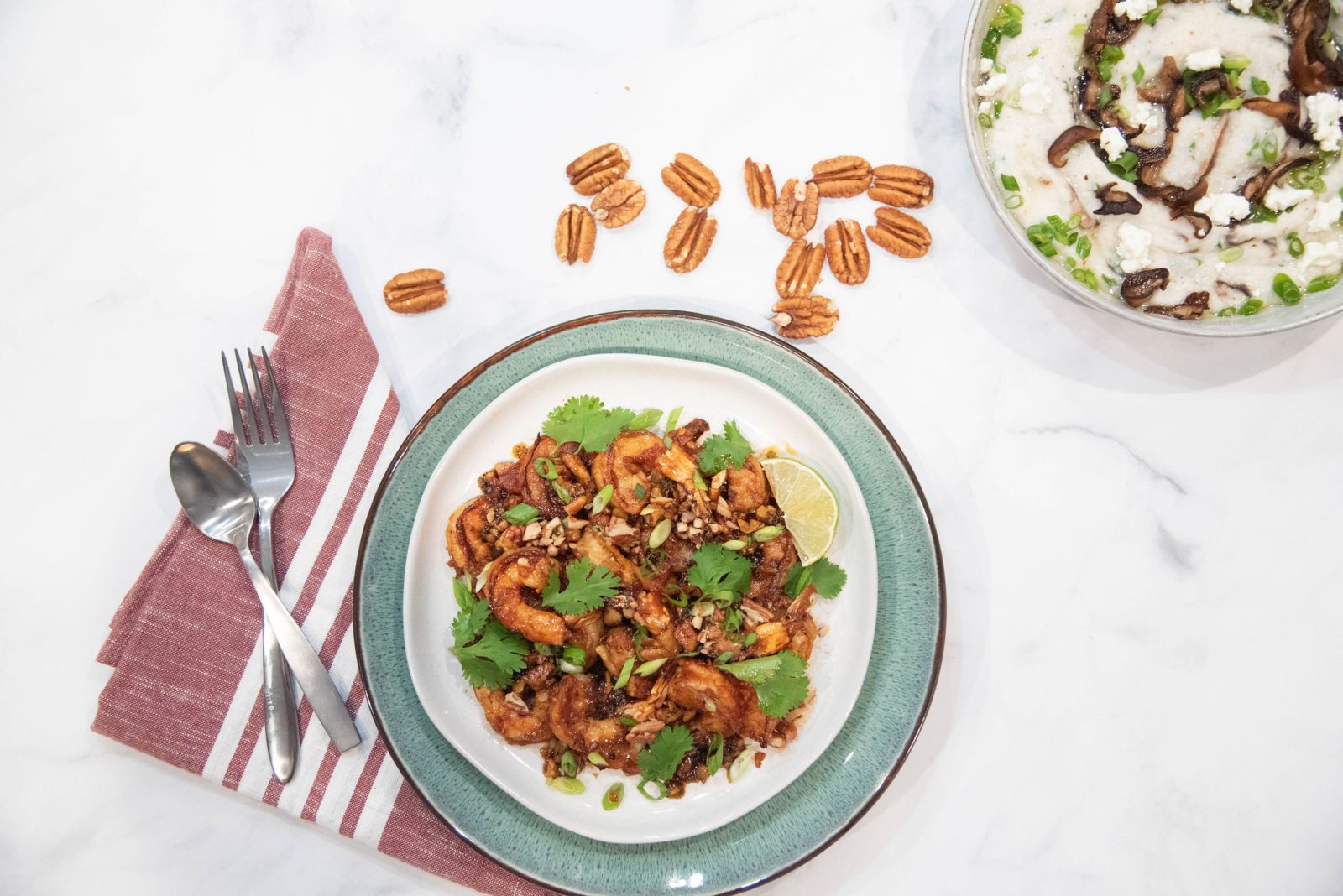 With help from our Certified Farm Markets, try this new twist on shrimp and grits created by Holly Chute, executive chef for the Georgia Departments of Agriculture and Economic Development.
Georgia Honey Pecan Shrimp
Ingredients:
1 pound shrimp, peeled and deveined
2 cloves garlic, minced
5 tablespoons peanut oil, divided
2 tablespoons rice vinegar
1/3 cup honey
Chili garlic sauce, to taste (we used about 2 tablespoons)
Salt and pepper
1/3 cup Georgia pecans, chopped
Salt and pepper, to taste
Optional: lime wedges, fresh cilantro and chopped scallions
Directions:
Combine shrimp, garlic, 2 tablespoons peanut oil, rice vinegar, honey, chili garlic sauce, salt and pepper in a bowl. Marinate about 1 hour in the refrigerator.
Heat large wok or cast-iron skillet to high with remaining 3 tablespoons peanut oil. Use tongs to remove shrimp from marinade onto a plate, then slide shrimp into the hot pan. Working quickly, sear shrimp about 30 seconds per side over high heat, until they are just cooked and each side has a thin brown caramelized layer from the marinade. Remove shrimp from wok onto another plate.
Pour marinade into pan and reduce until it thickens and becomes syrupy, like a glaze. Add pecans and stir. Taste and season with salt and pepper, and more chili sauce if desired. Remove from the heat, and toss the shrimp with the glaze and pecans until coated. To avoid overcooking the shrimp in the hot glaze, transfer immediately to serving dish and garnish with cilantro, lime wedges and chopped scallions, if desired. Serve with rice or grits. Serves 4-6.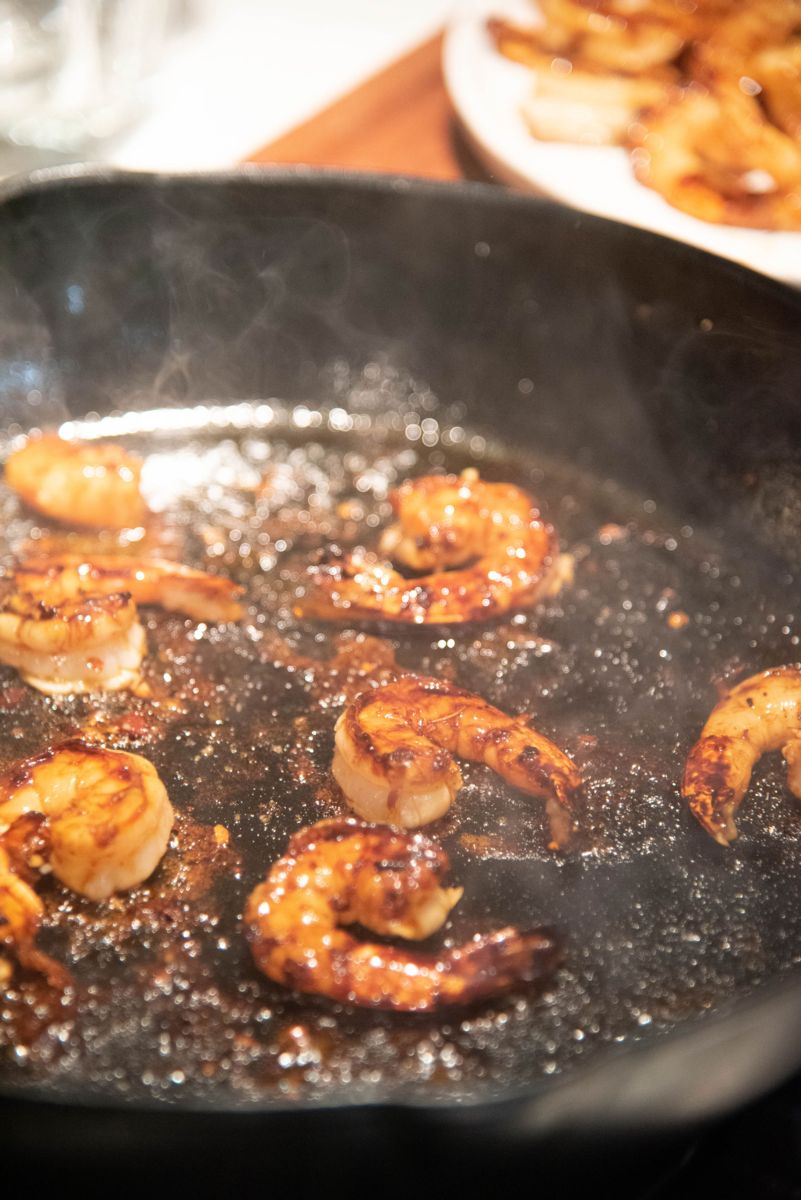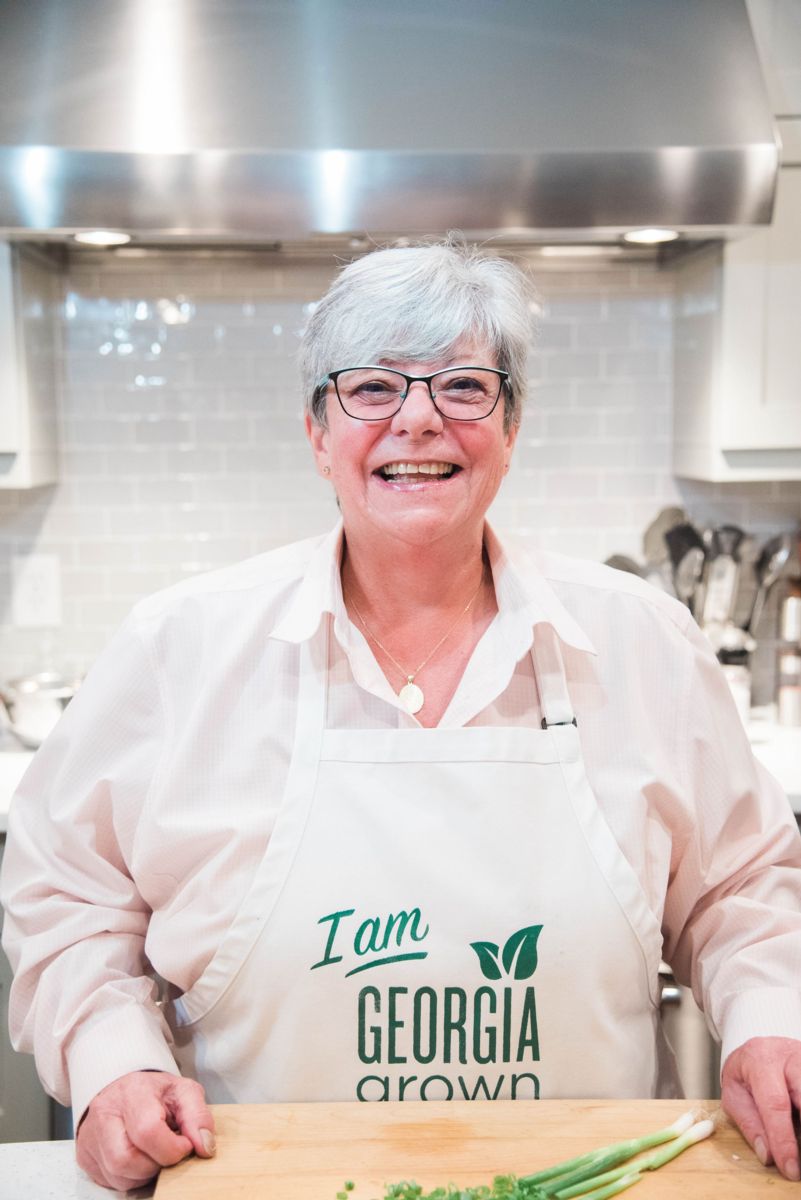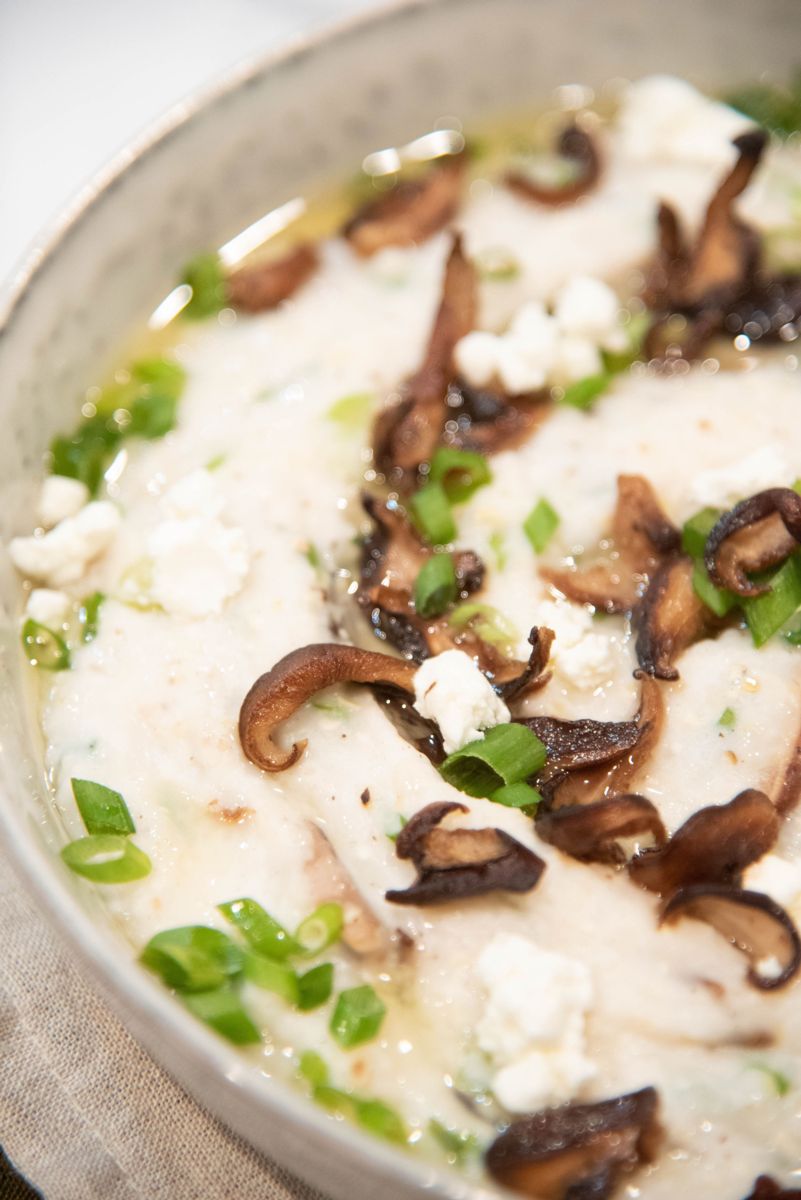 Shitake Scallion Goat Cheese Grits
Ingredients:
4 cups water or chicken broth, more as needed
1 teaspoon salt
3/4 cup stone-ground grits
5 ounces shitake mushrooms, sliced
3 tablespoons pecan or olive oil
1/2 cup scallions, chopped
1/4 cup goat cheese
Salt & pepper, to taste
Directions:
Bring water or stock to a boil in a medium saucepan. Add salt to saucepan then whisk in grits. Stir grits until they come to a boil. Lower heat to simmer then stir grits periodically to prevent sticking. Cook 45-60 minutes until grits are soft. You may need to add more liquid if grits get too thick, as each brand of grits cooks differently. While grits are cooking, cook mushrooms in pecan or olive oil over medium heat until deep brown and almost crispy. Season with salt and pepper. You may want to do this in two batches to avoid overcrowding the pan. When grits are tender to the bite, stir in scallions, cooked mushrooms and goat cheese. Adjust seasoning. Serves 4-6.