Agriculture + Lifestyle
Pumpkin Whoopie Pies
---
Posted on October 29, 2018 8:00 PM
---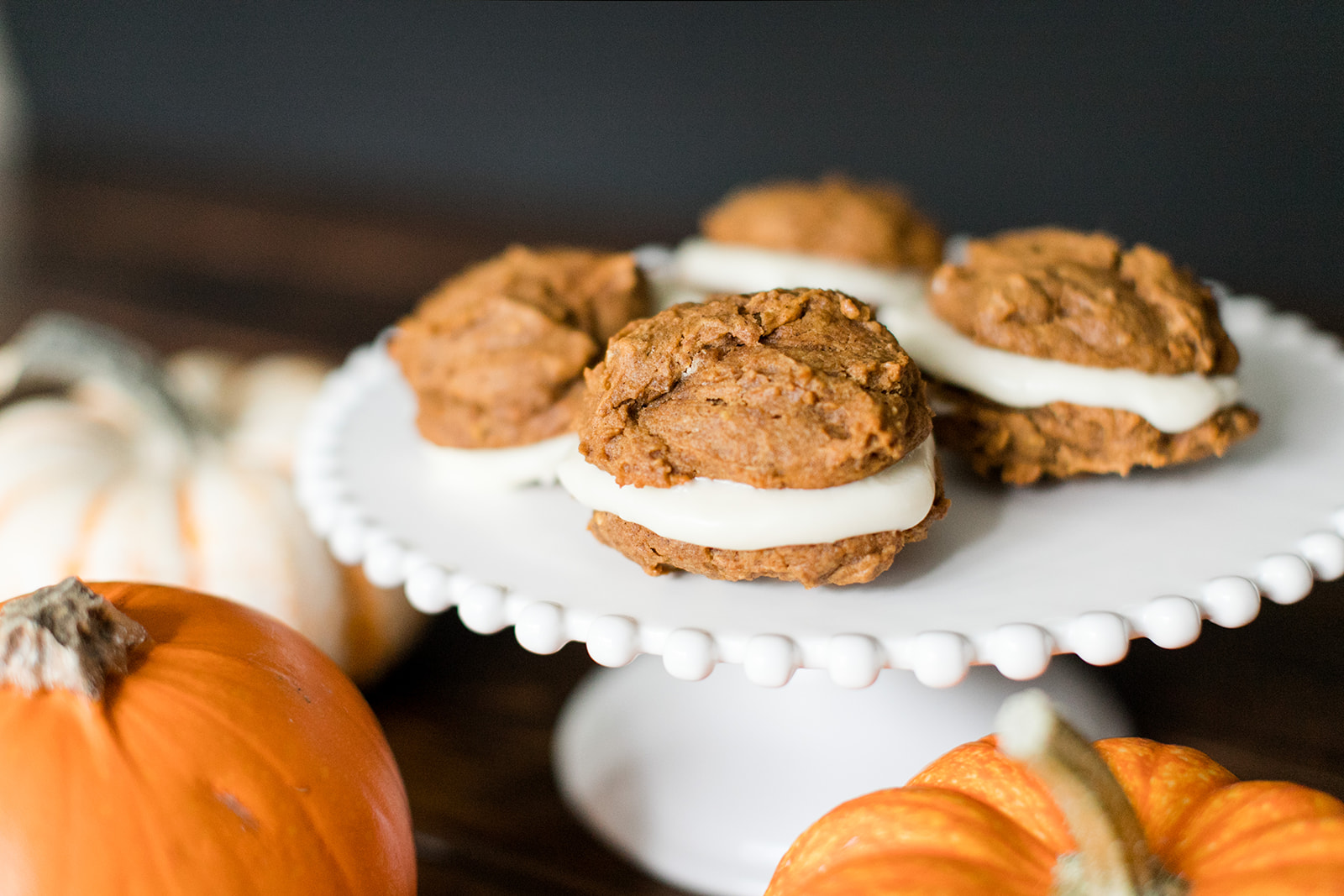 As an iconic fall flavor, dusting off the pumpkin recipes lets us know the season of giving thanks is upon us! Our Certified Farm Market Program has 16 different locations across the state where you can pop in and pick up a pumpkin of your choice. As a highly nutrient dense food, pumpkins are a great ingredient whether you're craving sweet or savory. Take a crack at making your own pumpkin puree that can be used in endless amounts of recipes and even dog treats!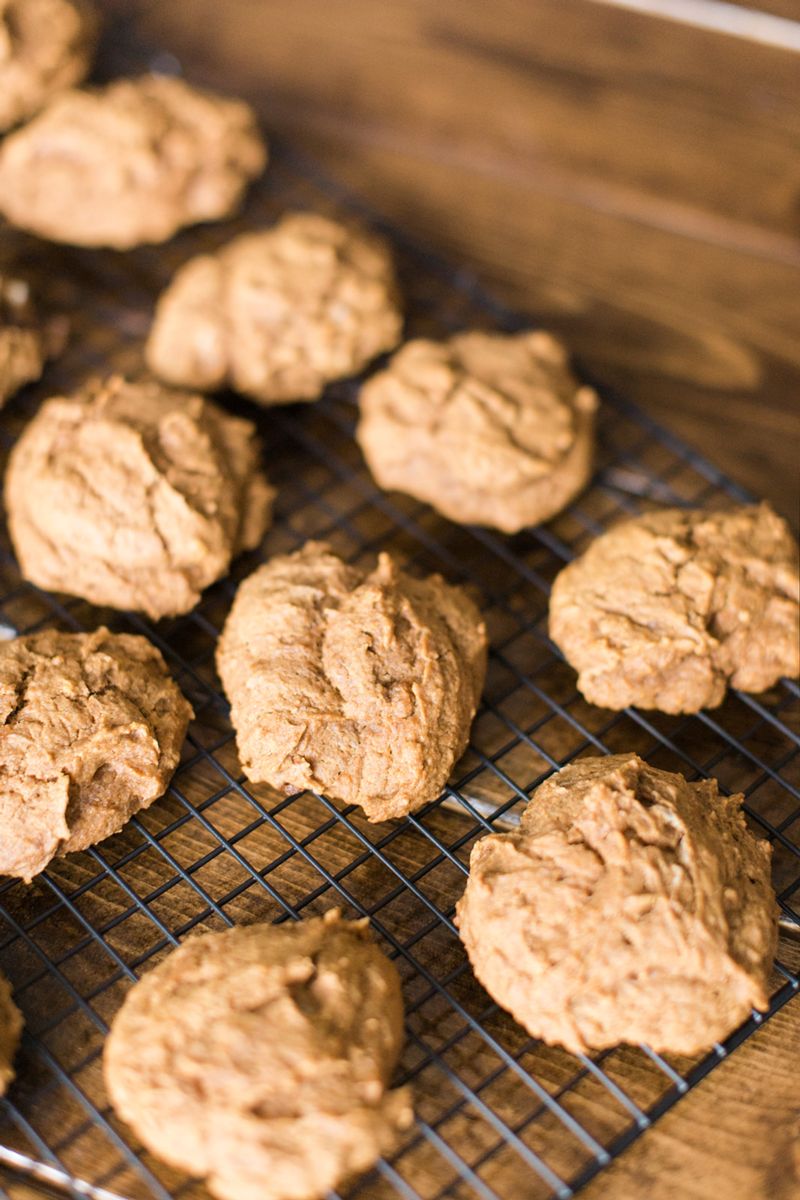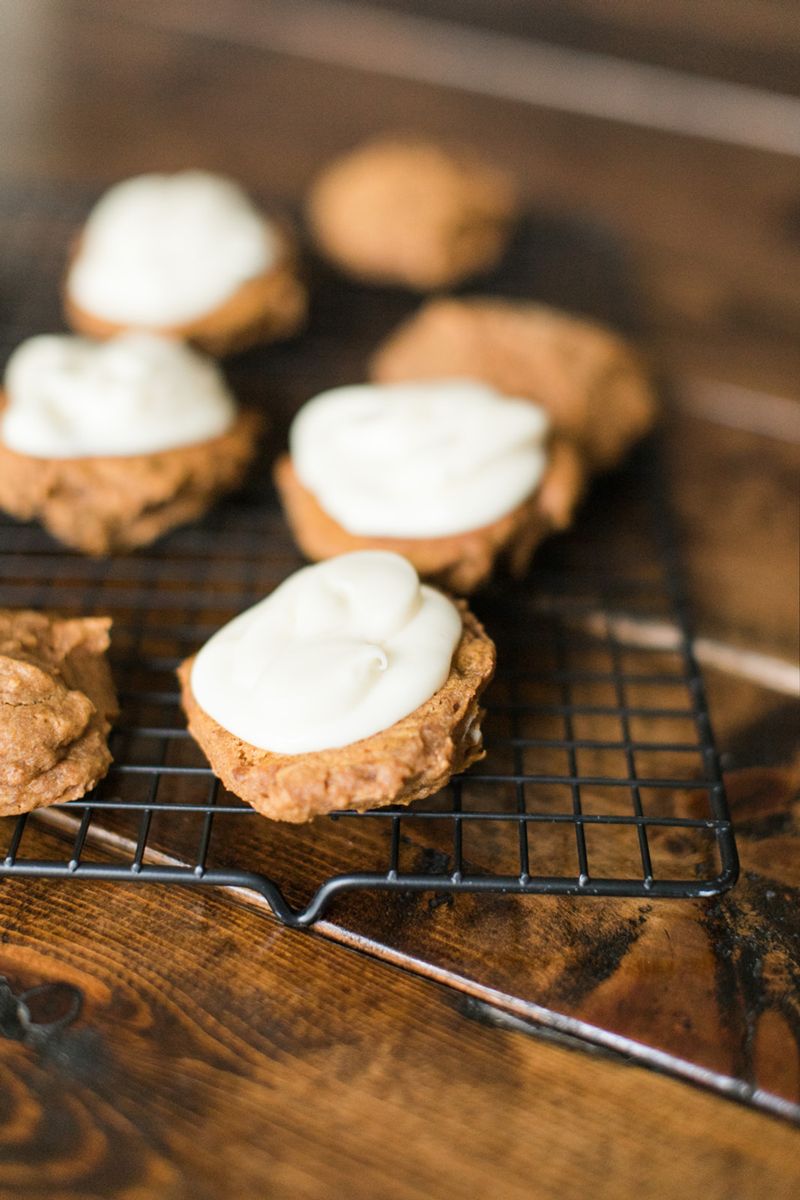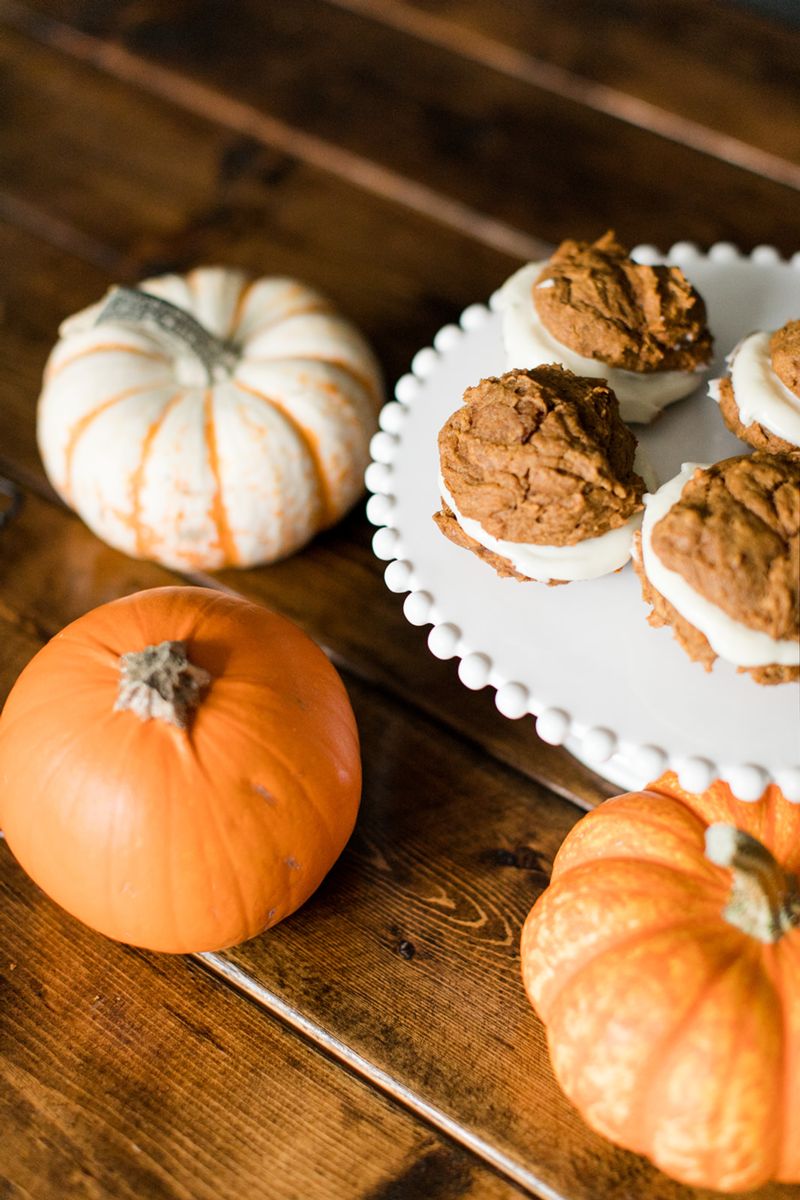 Pumpkin Whoopie Pies
Ingredients
Pumpkin Puree:
2 small whole pumpkins
Pumpkin Whoopie Cookies:
3 cups all-purpose flour
1 teaspoon salt
1 teaspoon baking powder
1 teaspoon baking soda
2 tablespoons ground cinnamon
1 tablespoon ground ginger
1 tablespoon ground cloves
1 cup vegetable oil
3 cups pumpkin puree
2 large eggs
1 teaspoon pure vanilla extract
2 cups firmly packed dark-brown sugar
Cream Cheese Frosting:
1 stick unsalted butter, softened
8 ounces cream cheese
4 cups confectioners' sugar
2 teaspoons vanilla extract
Directions
Pumpkin Puree:
Preheat oven to 350 degrees Fahrenheit. Cut off top of the pumpkin, removing the stem. Cut pumpkin in half and then quarter each half. Scrape out all seeds and pulp, save seeds if you would like to roast them later. Place pumpkin quarters on baking sheet and roast for 45 minutes or until center is fork tender and golden-brown.
Once cooled, remove skin and place pumpkin pieces in a food processor, pulsing until smooth. Should there be an excess of water, strain puree with cheesecloth. Puree can be used immediately for recipes or frozen for later use.
Pumpkin Whoopie Cookies:
Preheat over to 350 degrees Fahrenheit. Line baking sheets with parchment paper. Whisk together flour, salt, baking powder, baking soda, cinnamon, ginger and cloves. In another bowl, whisk together oil, pumpkin puree, eggs and vanilla until well combined. Next, add in dark-brown sugar and continue to whisk until well combined.
Sprinkle flour mixture over pumpkin mixture and whisk together until fully combined. Using an ice cream scoop with a release mechanism, drop dough onto parchment-lined baking sheets, about 1 1/2 inches apart. Bake for 15 minutes or until tops begin to crack and a toothpick inserted in the center comes out clean. Let cool completely before removing from baking sheet.
Cream Cheese Frosting:
With a mixer, blend softened butter and cream cheese until well combined. Add powered sugar and vanilla extract and continue to blend until well combined.
Assembly
Assemble Whoopie Pies by placing cream cheese frosting on the flat side of each cookie, either with a knife or piping tool and place another cookie (flat side down) on top.