Agriculture + Lifestyle
Peach Tea with Mint
---
Posted on May 21, 2020 8:00 PM
---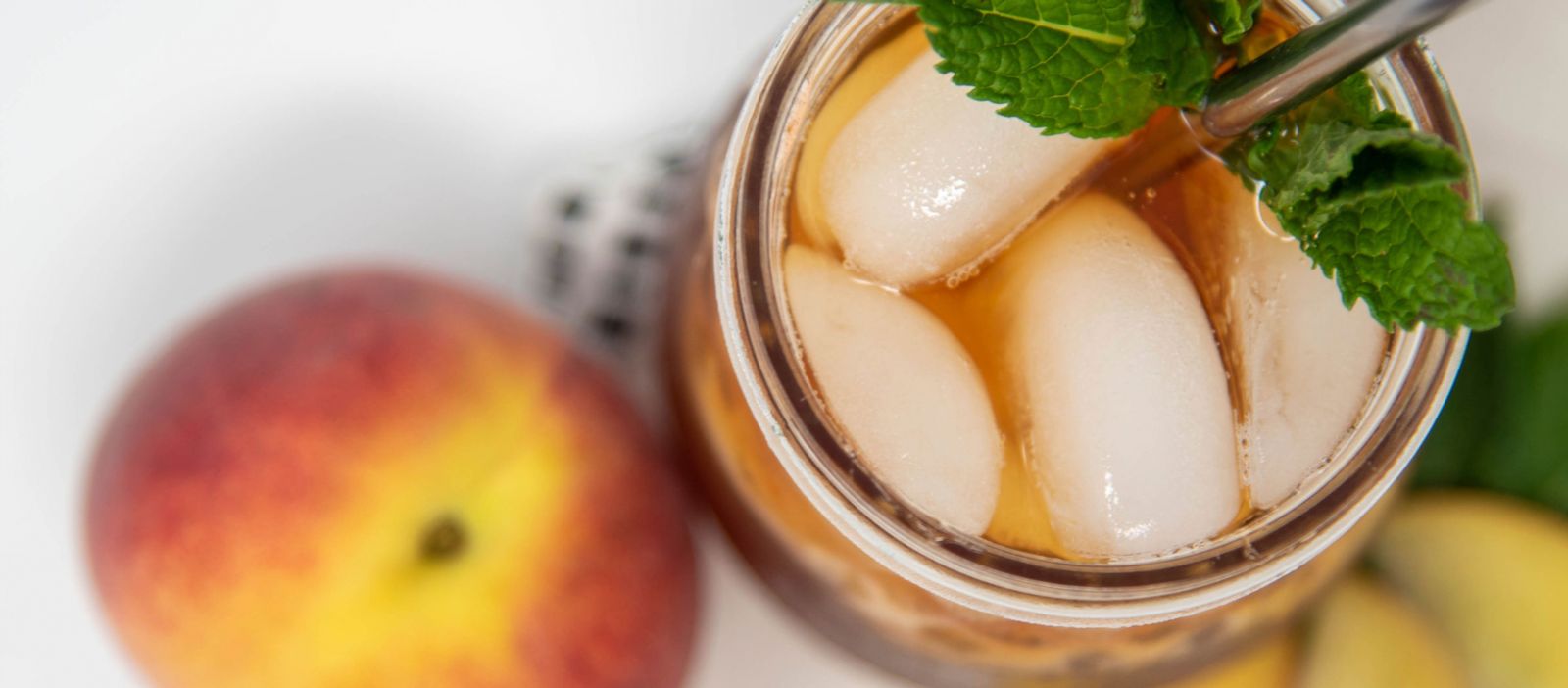 As the days get hotter, cool down with this refreshing combo of fresh peaches and mint. The recipe is super simple and it makes the perfect libation for a family meal or lazy Sunday afternoon.
What You'll Need:
3 Georgia peaches
Half cup of chopped mint
3 Lipton tea bags
1 cup sugar
7 cups water
Additional mint for garnish
Instructions:
Begin by Making Mint Peach Syrup: Slice the peaches into thin slices. Combine the peaches, 1 cup of water, mint and the sugar and bring to a boil. Let sit for 30 minutes.
Brew Tea. Add the tea bags to the remaining 6 cups of water and boil according to instructions on the box. Let steep for at least 5 minutes, then remove tea bags and refrigerate until cool.
Combine the Tea and Syrup. Use a strainer to remove the large peach chunks from the syrup mixture. Combine the syrup and tea.
Finish by adding a few mint leaves for garnish.