Agriculture + Lifestyle
Pecan Pie Bars
---
Posted on April 15, 2019 8:00 PM
---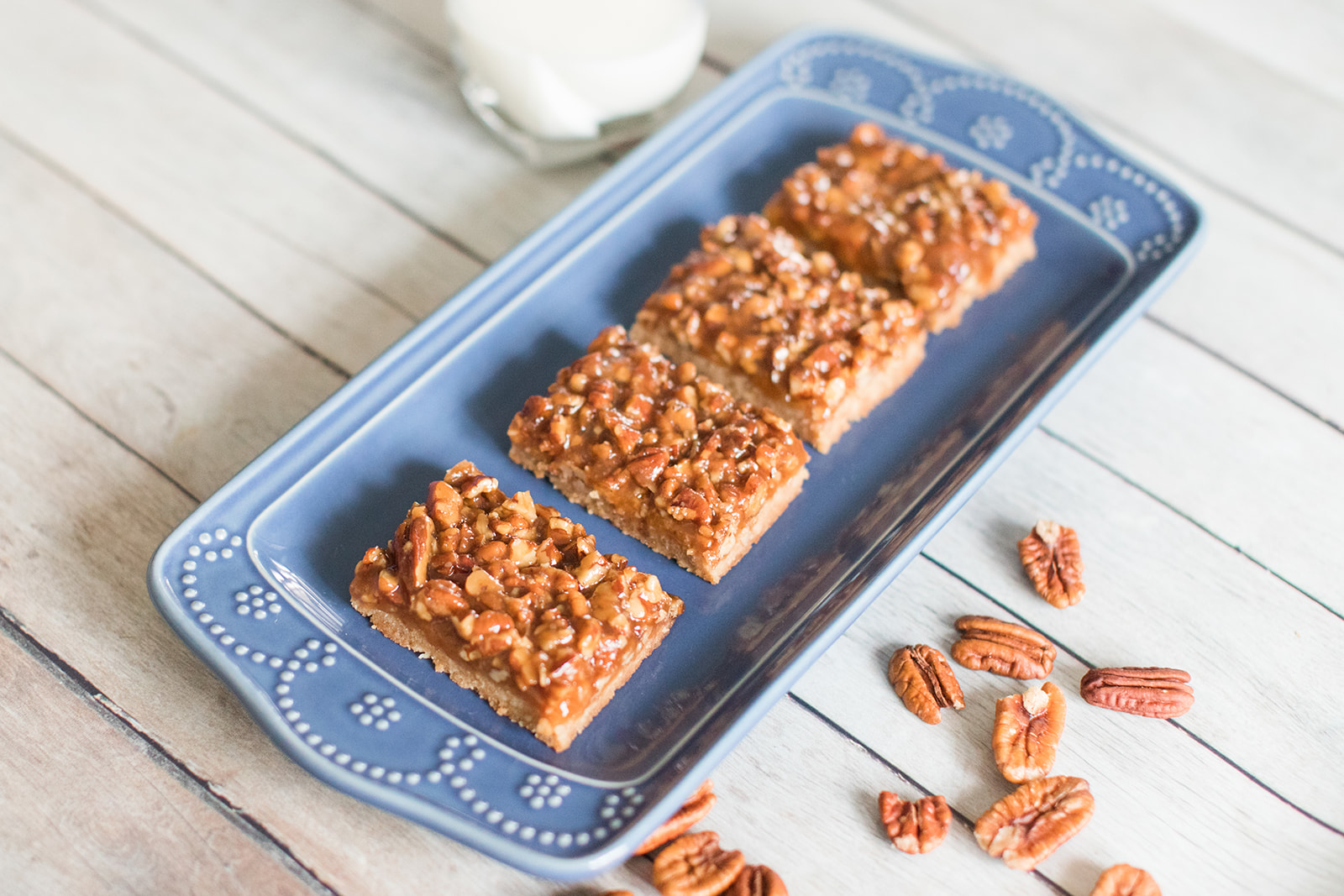 Georgia leads the nation in pecan production and has been the top pecan producing state since the late 1800s. Pecan trees are native to North America and over 80% of the world's pecan crop comes from the United States. Pecans contain more than 19 vitamins and minerals including vitamin A, vitamin E, folic acid, calcium, magnesium, phosphorus, potassium and zinc.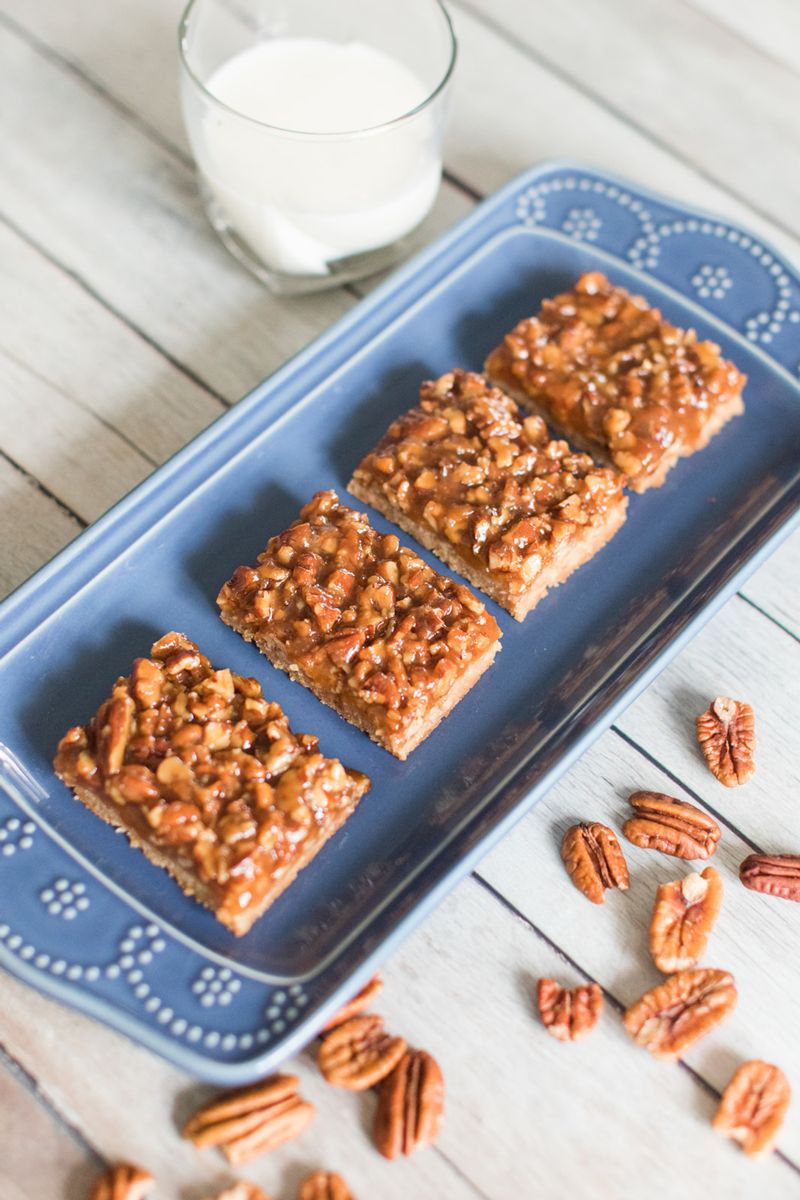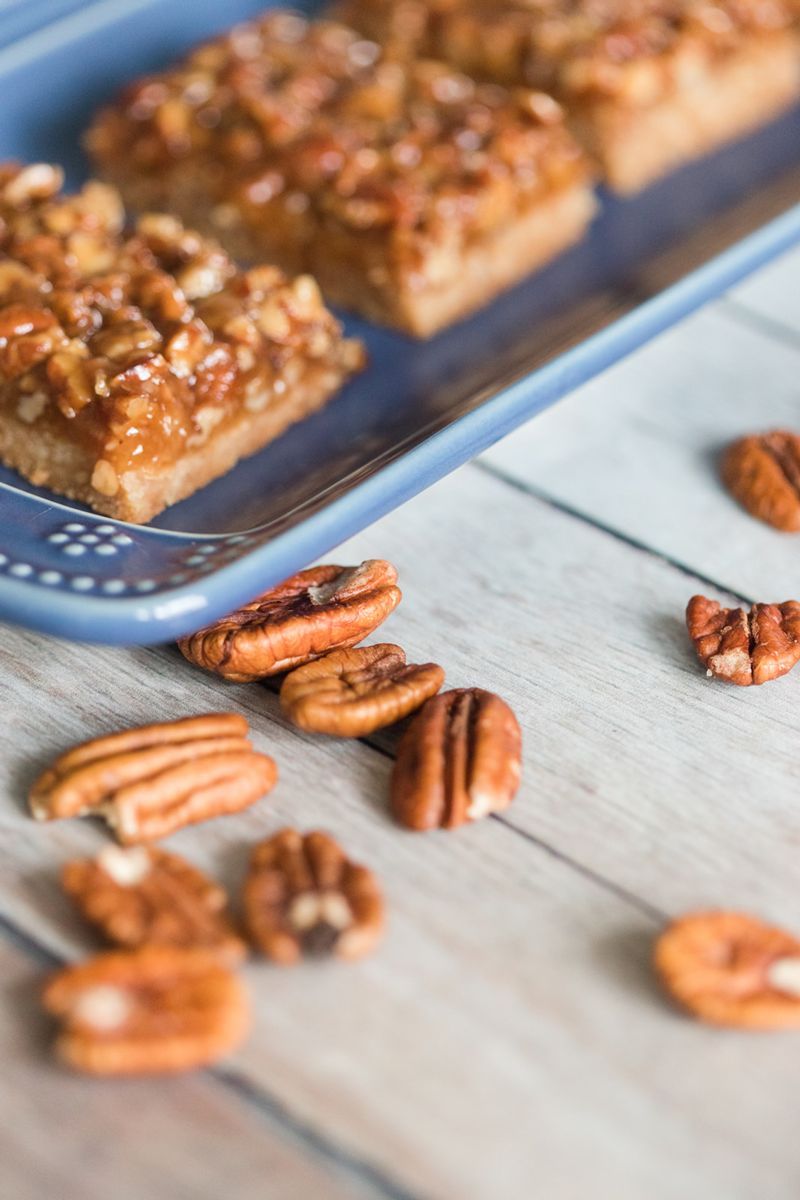 Pecan Pie Bars
Ingredients
For crust:
1 cup unsalted butter, softened
2/3 cup packed brown sugar
2 2/3 cups all-purpose flour
1 teaspoon salt
For pecan topping:
1/2 cup unsalted butter
1 cup packed light brown sugar (I used dark)
1/3 cup honey
2 tablespoons heavy cream
1 teaspoon vanilla
2 cups chopped pecans
Directions
Preheating your oven to 350 degrees. Line a 9x13 inch pan with aluminum foil or parchment paper leaving a 2 inch overhang.
Make the crust by creaming together the butter and brown sugar until fluffy in a stand mixer. Add in the flour and salt and mix until crumbly. Press the crust into your 9x13 inch pan. Bake for 20 minutes or until golden brown.
While the crust is baking, prepare the filling by combining the butter, brown sugar, honey and heavy cream and vanilla in a medium sized saucepan. Stir over medium heat for about a minute and stir in the chopped pecans.
Remove the hot crust from the oven and pour the pecan filling on top spreading it over the surface.
Return to the oven and bake for an additional 20 minutes. Let the bars cool completely before cutting. Lift the bars out with the foil and peel the foil off the bars. Slice and serve. Store in an airtight container.
Recipe Source: The Recipe Critic
martha horgan
This Sounds Wonderful